These three food chains are heading over to Manila
Keep your eyes out for these places
Sep 28, 2018
We're no stranger to the big foodie frenzy whenever a famous international brand debuts into the local food scene. Just a few months ago, everyone lost their minds when the American burger joint Shake Shack finally announced that they were entering the Philippine market. So, in case you missed them, these are three new restos that are coming to Manila.
Panda Express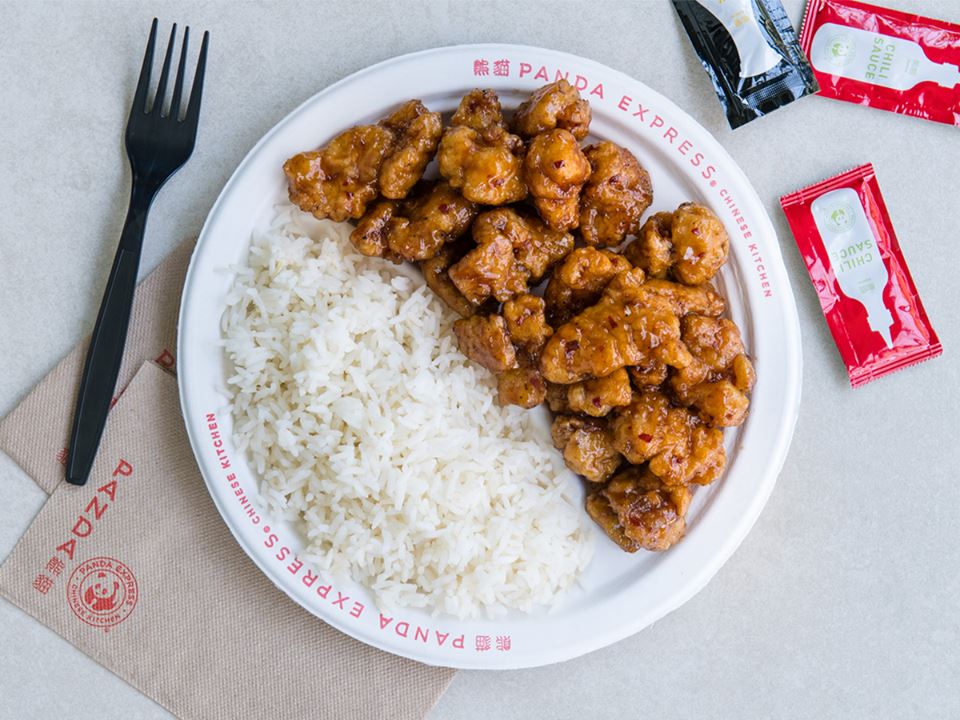 This fast casual Chinese resto's fame is almost mythical in nature. Opening its doors in the U.S. in the 1980s, the place has become a huge fixture in American households, with its signature orange chicken being something of its own celebrity (no joke, the band The Killers once asked for a lifetime supply of orange chicken when they found one of their lyrics in a fortune cookie).
Earlier this week, Jollibee Foods Corporation announced that they were bringing that famed orange chicken into the country. No date has been released yet, but there are plans to build at least five branches in Metro Manila. Currently, the Chinese food chain has over 2,000 branches around the world, including branches in the U.S. (naturally), Puerto Rico, Canada, Mexico, Guatemala, El Salvador, Guam, South Korea, Colombia, and the United Arab Emirates.
Red Lobster

From Chinese, we have seafood. Red Lobster is an even older chain, starting up in Florida in 1968. Like Panda Express, it's a huge mainstay in American stomachs, even being immortalized in popculture. For fans of Project Runway, remember that moment of pop culture weirdness when Santino Rice of Rupaul's Drag Race fame, then a contestant of Project Runway, concocted an absolute bonkers scene of PR host Tim Gunn and fellow contestant Andre having a lover's quarrel at a Red Lobster?
Well, the chain is ready to set up shop in the Philippines this November, this time owing to the efforts of The Bistro Group, also responsible for bringing favorites such TGI Friday's and Italianni's. The seafood chain is currently operating at 705 locations, running  branches in the U.S., Ecuador, Canada, Malaysia, Saudi Arabia, the United Arab Emirates, Qatar, Mexico, and Japan. It'll be opening at the S Maison, Conrad at MOA, so watch out for that.
Elephant Grounds Coffee

Admittedly a little more under-the-radar compared to the previous two, Elephant Grounds Coffee is a Hong Kong coffee chain known for their signature coffees and ice cream sandwiches, as well as their stylish interiors. The coffee shop currently has five branches in Hong Kong, and it's branching out internationally with its upcoming front in BGC, so keep your eyes peeled for that if you're in the area.
Featured photo courtesy of the Panda Express Facebook page.
Like this story? Subscribe to our newsletter to receive more like it.
Read more:
5 new restaurants in the North for every kind of craving
5 new Poblacion spots to try for your next night out
There's a Filipino restaurant in Florida called Chismis
Read more by Zofiya Acosta:
Have Cava instead of beer as your apéritif tonight
Stop saying that artists thrived during martial law
The Moment Group is going plastic-free
TAGS: elephant grounds international food chains jollibee foods corporation nolisoli.ph panda express red lobster the bistro group