Ah, Imelda Marcos as a patron of the arts. Second to saying, "the Marcoses created so much infrastructure," pointing out that Imelda Marcos had sponsored and cultivated high art during the Martial Law's hey day is a favorite past time of Marcos apologists. Even those who otherwise don't support the former dictators can be caught saying something along the lines of, "in fairness to the Marcoses, at least they supported the arts."
Well, I'm here to say that it's not so much being fair as it is being obtuse. Make no mistake: their patronage of art was just another political weapon, and attempting to divorce the political from their patronage is a disservice to history.
We're elaborating on this in another article, but in the meantime, here's a quick refresher: the Marcoses crafted a whole mythos for themselves, re-envisioning themselves as the first Filipinos, namely, Malakas and Maganda. Ferdinand, being Malakas, was the strongman leader who ruled over the country with an iron fist.
Imelda, being Maganda, took on the role of the art patron. She sponsored artists, allowed them to study and gain recognition abroad. In 2016, Lea Salonga spoke about how so many artists were indebted to Marcos's support (she was careful to clarify later on that she believed in the victims of Martial Law, but that she felt a need to point out the good that was brought by the family too).
As Vicente Rafael writes:
"Imelda's "cultural projects" were logical extensions of Ferdinand's attempts to leave traces of his power everywhere…She sought to complement these moves by turning state power into a series of such spectacles as cultural centers, film festivals, landscaped parks, five-star hotels, and glitzy international conferences which seemed to be present everywhere yet whose source was infinitely distant from those who viewed them…National culture was construed as a gift from above that circulated to those below."
Art itself didn't matter as much as what art did for them. Art was subservient to the goal of making the Marcoses look better, bolstering their claim to power.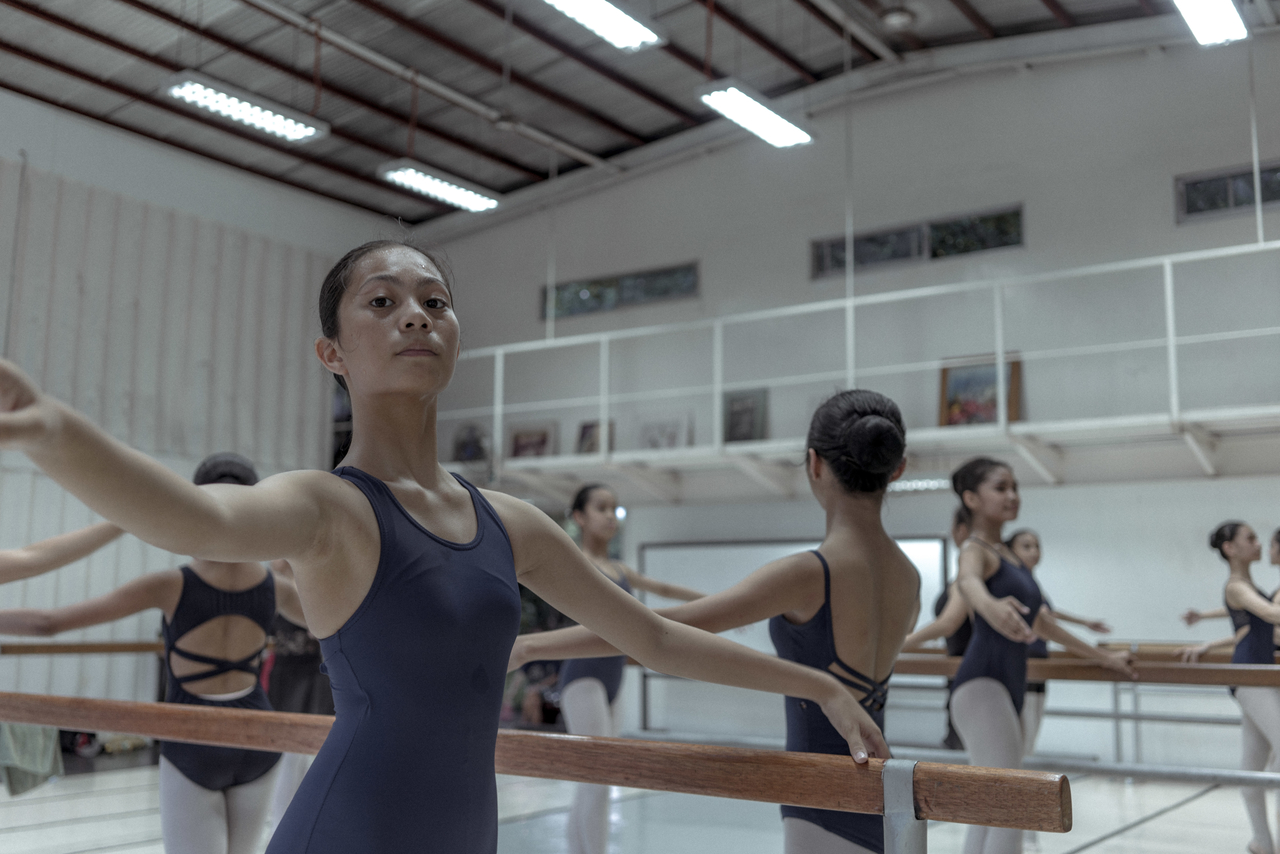 Let's look at the Ballet Philippines, one of the projects that people like attributing to Imelda. Having started in 1970, the dance company saw through many of the country's social upheavals. Many would point to Imelda's early patronage as reason for the company's early success, contributing to its longevity.
However, its founder and National Artist Alice Reyes confessed to writer JooEan Tan in the article "Ballet Philippines: A Sociological History" that, "We always had her as a patron on paper because it was the thing to do. People thought we had her blessings but no, it was far from that…They did not understand that it was a fight to stay alive." Reyes admitted that Imelda's interest in the ballet was superficial, with Tan writing, "Imelda was not especially interested in ballet, her appreciation of dance being limited to feting the high profile guest artists who came to Manila."
You might be thinking: sure, okay, Imelda's support was superficial, but at least there was still support coming towards the artists. Imelda sponsoring Filipino artists locally and abroad is still something you have to hand to her.
Let me tell you a story.
Imagine it's 1976, and you're one of the best Filipino writers around. Heck, some people would name you as the great Filipino writer. However, you have no time to celebrate this because around this time, your friend was imprisoned and is rumored to be tortured. You don't even know which prison he was taken to.
You get offered the National Artist Award, a distinction that the Marcoses recently established and are still trying to gain credence for. You previously declined it, but this time a deal is struck: accept the award, and your friend is freed. You take the deal, and, when you accept the award, you prostate yourself on stage as if you were the crucified Christ.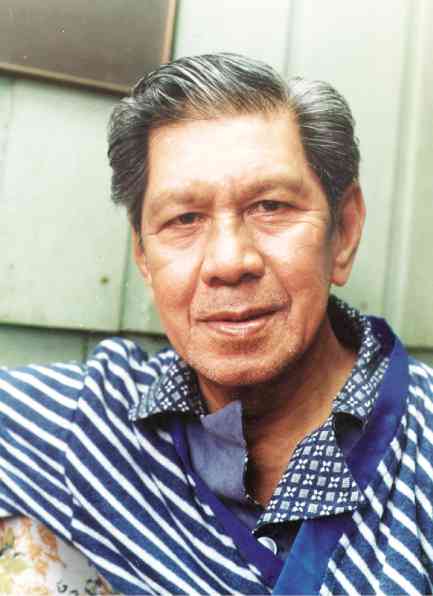 You just imagined yourself in the shoes of Nick Joaquin, writer of Cave and Shadows, Portrait of the Artist as Filipino, The Woman Who Had Two Navels, and many other Filipino literature classics. The writer Pete Lacaba, Nick's dear friend, had been imprisoned. (If you guys know your Filipino lit history, Pete was the reporter who covered the first quarter storm, as well as the poet who wrote Prometheus Rising. The poem was a covert protest: the first letters in each line spelled out the words "Marcos Hitler Diktador Tuta".) The Marcoses used this information to gain legitimacy for the National Artist Award; after all, if one of the greatest living writers at the time accepted it, the public would take to the award more. (By the way, Sari Dalena's docu-drama Dahling Nick has a pretty great dramatization of this event.)
The truth of the matter is that the Marcoses liked artists who made them look good, but did not care about art. The moment you used your own art as a weapon (like protest poetry), you were an enemy. Your life didn't matter, and they could trade out your life for something else they wanted like it was just candy. In order to be "in" with the Marcoses, you had to stay silent, you had to stay complicit.
So yes, maybe, the Marcoses patronized artists. But only if the artists in turn were content to just sit there and look pretty.
Featured photo courtesy of Unsplash.
Get more stories like this by subscribing to our newsletter here.
Read more:
#NeverForget: Essential reads on remembering Martial Law
Classic local songs that are actually about Martial Law
Looks like the Marcoses were Brutalists by choice
Read more by Zofiya Acosta:
FYI, don't abandon your kids to watch a horror movie
Ça Va? This creperie and floral atelier will make you feel 'swell
The Moment Group is going plastic-free