Read more related stories
Read more related stories
Read more related stories

Read more related stories

Actress Dexter Doria is known for her "kontrabida" roles on television. But offscreen, she is most furious about misinformation, especially surrounding martial law years under the rule of the late dictator Ferdinand Marcos.
Doria, 66, played an activist nun in a Vince Tañada-directed musical film called "Katips" last year. In an interview, she recounts her experience as a University of the Philippines student during the First Quarter Storm of 1970. She can attest to the atrocities of that period because she was there, she said.
This 2022, she has made it her personal advocacy to enlighten those who willfully believe martial law misinformation circulating on social media even though you could easily disprove these claims with a simple Google search.
"Ako po si Nana Didi, samahan niyo po akong itama ang mga mali at peke sa social media," a post dated January 10 on the actress' Facebook page reads. It's accompanied by a video of her dressed as a teacher addressing a class behind the screen. Her first lesson? Confirmation bias.
Episodes of "Didiserye", as the series is called, are relatively short at three minutes. Just enough not to drag TikTok-obsessed viewers trained to only consume minute-long media. It's uploaded weekly on Facebook and YouTube, where false information seemed to have found its captive audience.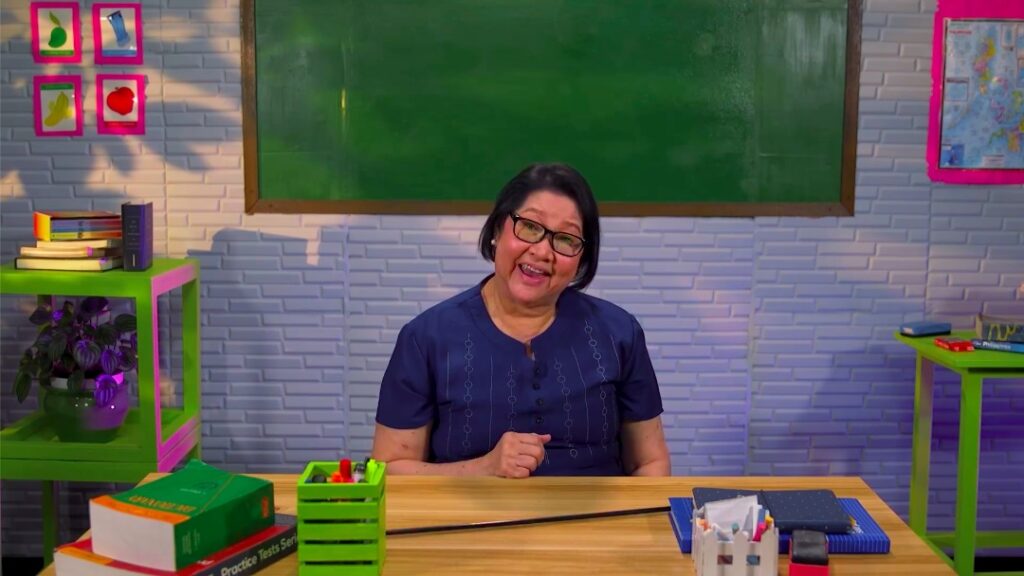 With just two episodes out, the series seemed to have hit gold with social media-savvy millennials and Gen Z. The first episode has been viewed over half a million times and shared eleven thousand times on Facebook with twenty-three thousand reactions. Apart from its short attention span-friendly duration, Doria's delivery is easy to get along with, casual but still maintains an air of authority, thanks to her teacher character.
It's not alienating for older audiences outside of the two aforementioned demographics, too. Doria, if anything, seems like a tita speaking to her amigas over a video call, albeit the tea being facts and not mere rumors.
Nana Didi's motto in the show is "Hindi paninira ang pagsasabi ng totoo," a comeback at critics who are likely to target the show for so-called bias. After all, the elections are just a few months away and the son of the late dictator is running as president. Her latest video released this week debunks martial law myths about the country's supposed "golden era" and the so-called "comfortable life" Filipinos lived during the Marcoses' decades-long regime.
Admittedly, the actress is not keen on voting for Ferdinand Marcos Jr. though. "Kasi, hindi lang naman dahil yung tatay, ginawa ito, e. It's because… yung taong tatakbo, wala talagang kaalam-alam," she said in one interview.
Nonetheless, what she wants viewers to take away from "Didiserye" is not to take sides, but to not take anything at face value and learn how to fact-check. A timely reminder as we near election season.
Doria's series is a refreshing sight to see on our feeds often riddled with news about this and that politician lumped together with political ads.
As one millennial friend put it, "I wish all boomers are like her."
Read more related stories

There are two kinds of plant collectors: one who collects them for the inherent aesthetic value they lend to their space, and another who believes in the practical air filtering abilities of plants. This is obviously a false dichotomy; there are people who collect plants for luck, too. And then there's Bacolod-based artist Kris Ardeña. 
After living in the US, Madrid, Luxembourg, Germany (he speaks English, Filipino, Spanish, Cebuano, Ilonggo, and a few other languages), Ardeña currently shares a 200-sqm home/gallery/workshop with his band of creators, his paintings, and his plants.
"BTW, I don't consider myself a collector of plants. I'm more for their emo aesthetic quality," he opened our exchange over Instagram direct message. "The plants I have are common outdoor plants. (They) evoke more the psychology of familiarity." Some of his favorites are begonias for their colors and variety; agave because it reminds him of the beach house he grew up in; and palms for the tropical feeling they evoke.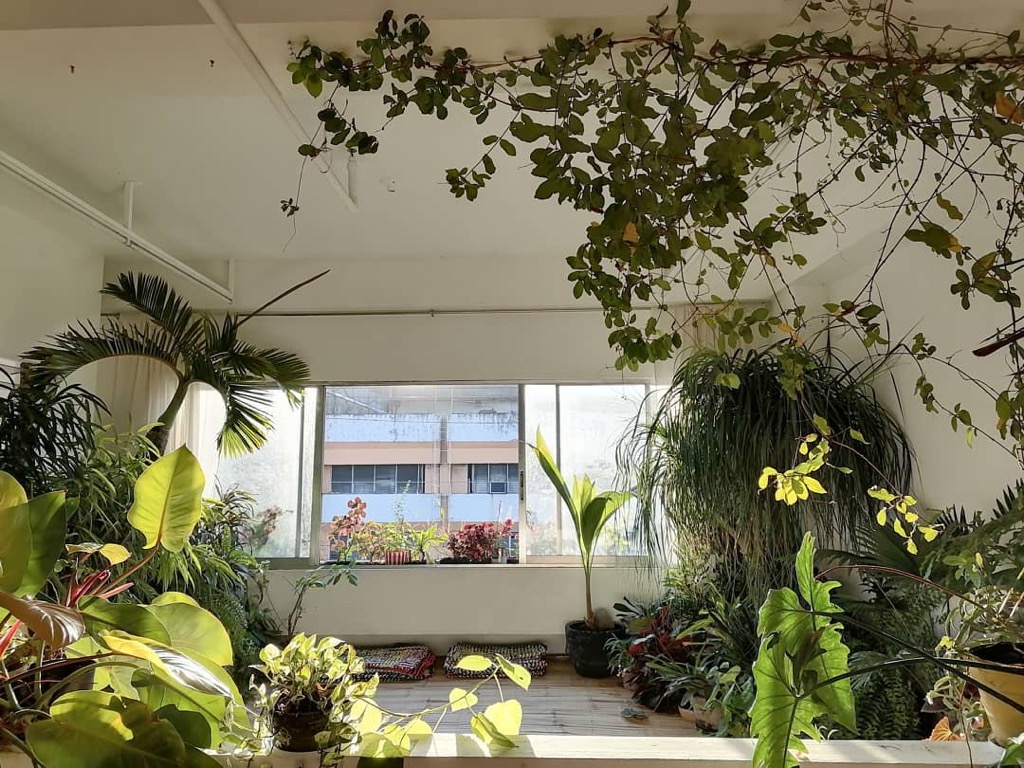 "I don't consider myself a collector of plants. I'm more for their emo aesthetic quality… (They) evoke more the psychology of familiarity."
The artist was quick to clarify, however, that his indoor garden was in no way triggered by the pandemic. "It was already planned before: the papag, the plants. Nature is inevitable in the rural tropics, so it becomes integral, but not something I necessarily seek."
The papag he's talking about is the Filipino version of a bed made with splintered bamboo panels and sometimes coco lumber legs. It can be laid with banig for sleeping. In Ardeña's case, it's an integral part of his studio setup, designed to mimic the elevated entrance to a nipa hut.
Occasionally the papag is a platform for his shrubs, vines and small trees (he has an indoor potted palm and a malunggay tree) in the living room—although there's hardly any room to speak of. He tore down the walls to create an open plan, with space transformed depending on his needs; his bedroom, for example, is hardly a space for sleeping as it is an exhibition space and a backroom for his works.
'Why paint plants'
"The plants form part of what we do; it ties into the philosophy of how I create," he said.
How does an artist like him work then?
For those who know his oeuvre, Ardeña is most recently known for his bigger than life paintings of the ubiquitous Filipino household object basahan, a floor rag woven out of scrap fabric.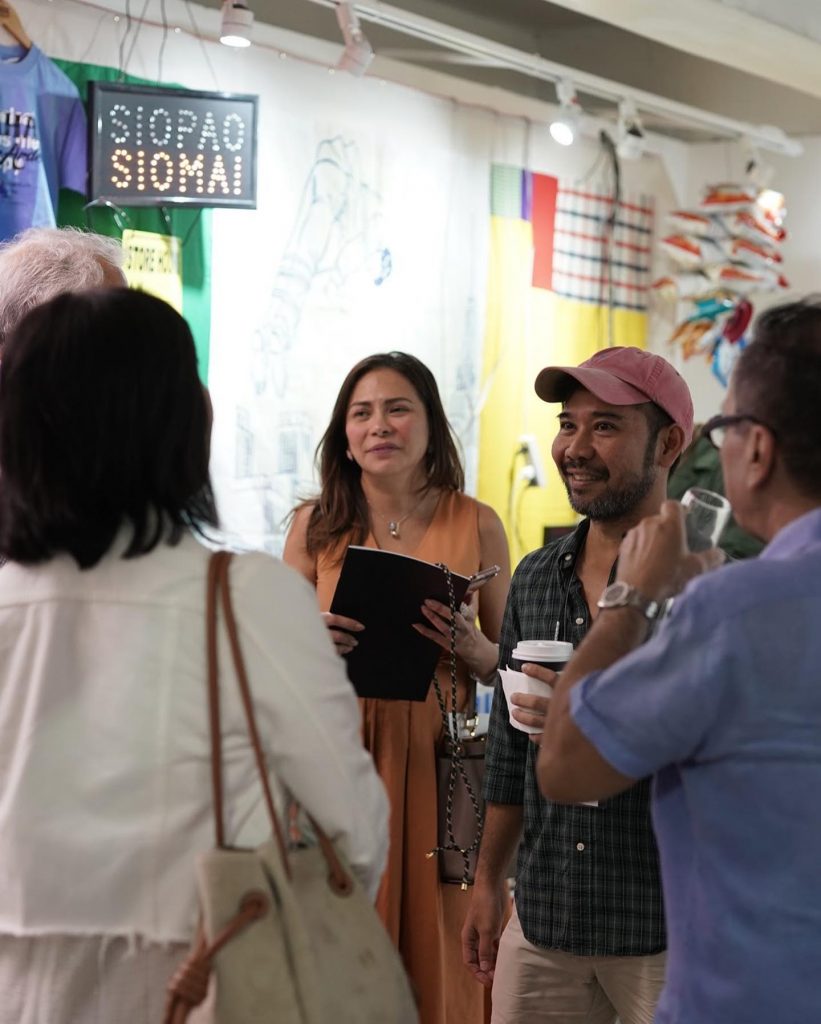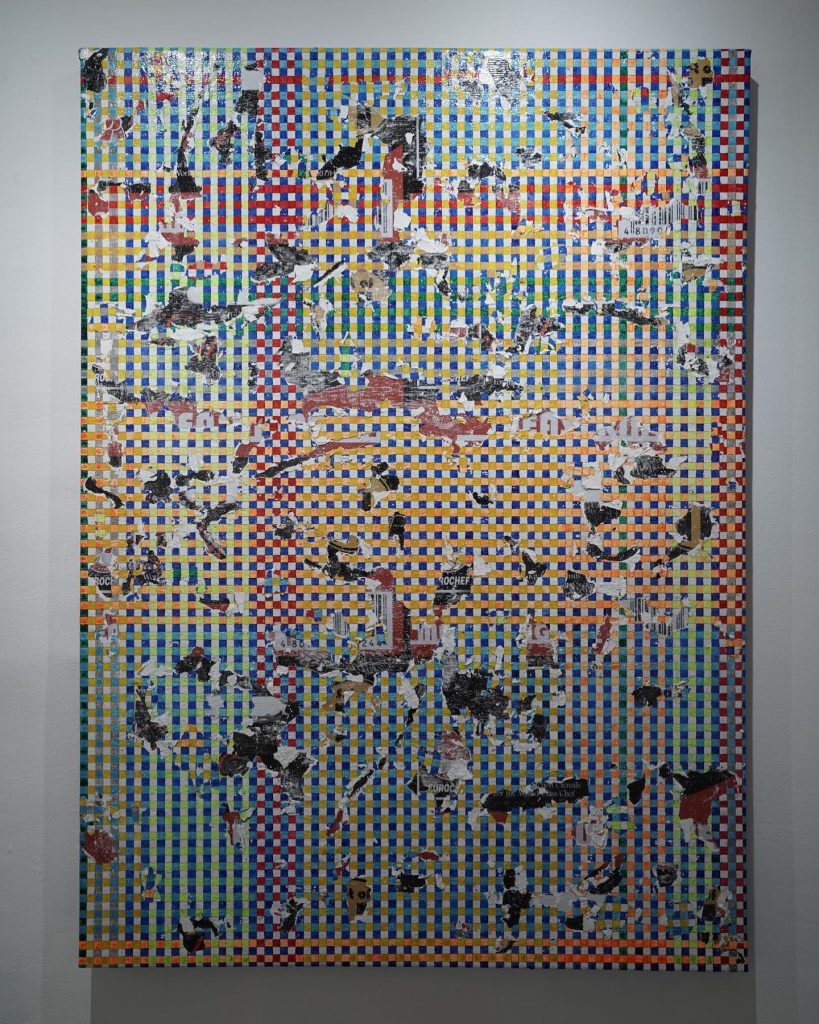 Before the lockdown, Manila's art crowd got a glimpse of these six-foot-tall cracked tarpaulin paintings at Tropical Future Institute's booth at Art Fair, where it was exhibited along with everyday Filipino objects like the pabitin, a suspended bamboo trellis with snacks hanging from it, which is a staple at children's birthday parties and fiestas.
A year before that, these "ghost paintings"—referring to the application of several layers of paint to a surface and allowing them to crack like the walls of tropical houses that humidity transforms from a once smooth surface to a textured one—were exhibited at the annual Art Dubai international art fair.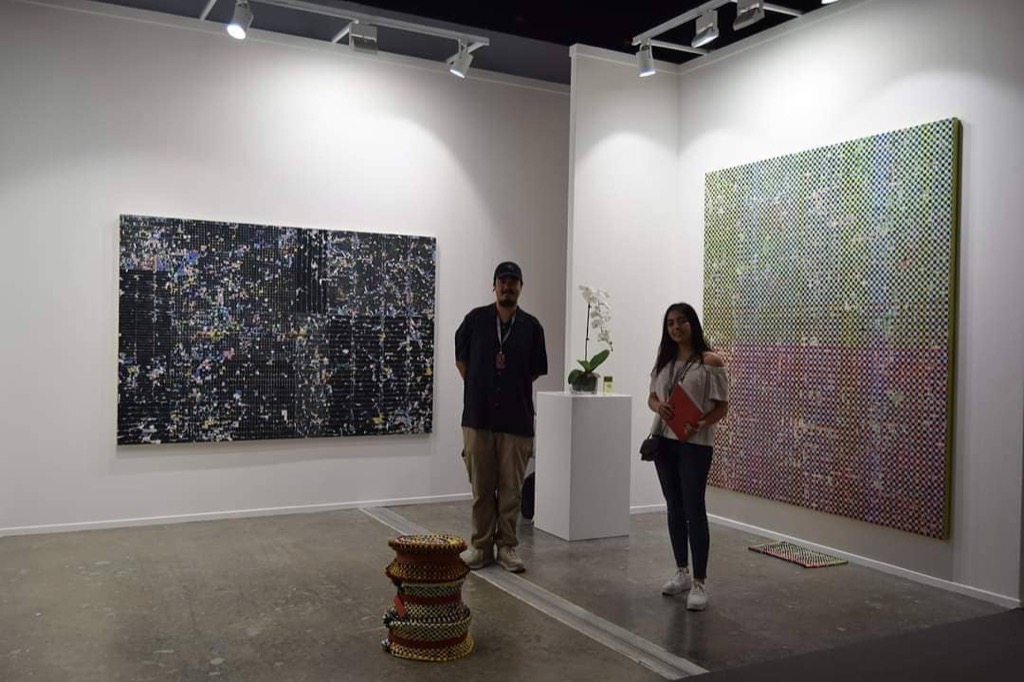 "It's a material that's readily available to me where I am right now," Ardeña said of the basahan series in 2020. "It was just there and that's why I use it. That's the ingenuity of adaptive reuse. It's not about recycling, it's about the possibility of the material itself." It was not to reproduce cultural symbols as new tropical aesthetics or even to evoke a feeling of nationalism. In the same interview about his Art Fair paintings, he was quoted as saying, "To claim a national identity as an artist is limiting and insular. My identity is more complex than that."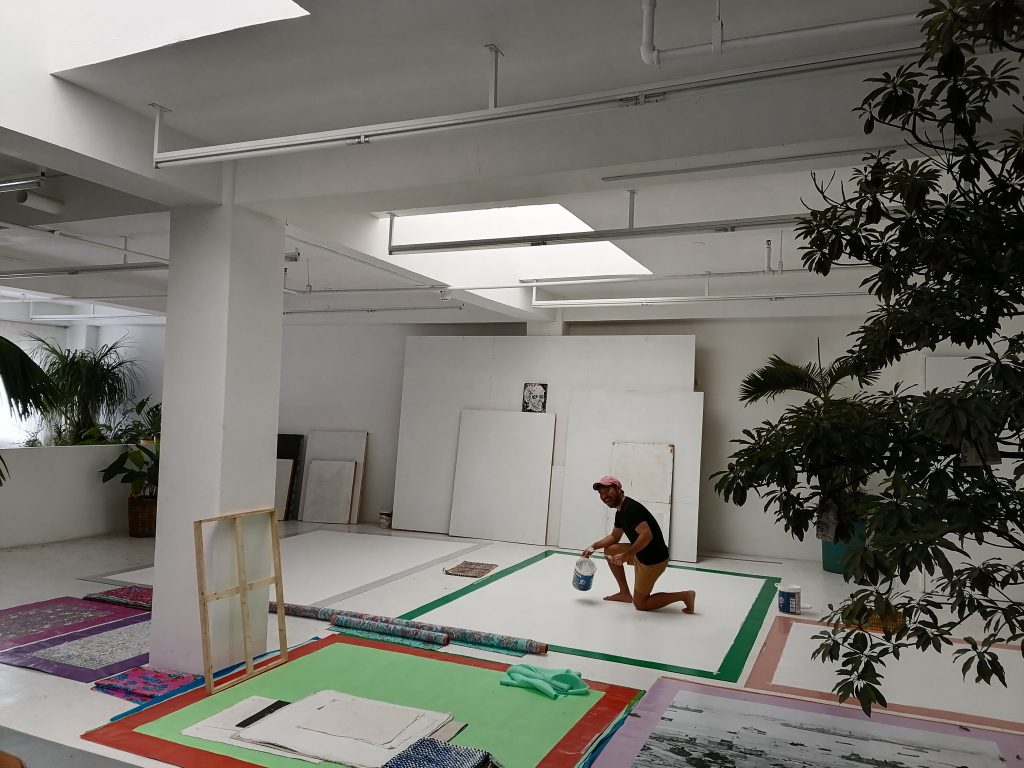 Those paintings take time and lots of hands to make. For a 7×10-ft painting called "Macho Dancer," it took Ardeña and his team eight months to fill the whole woven PVC fiber canvas with 2×2-cm squares of the basahan. His latest work, a 7×10-ft painting patterned after the Ilocano binakol weave, takes this exercise in patience to the extreme with 0.3 cm squares.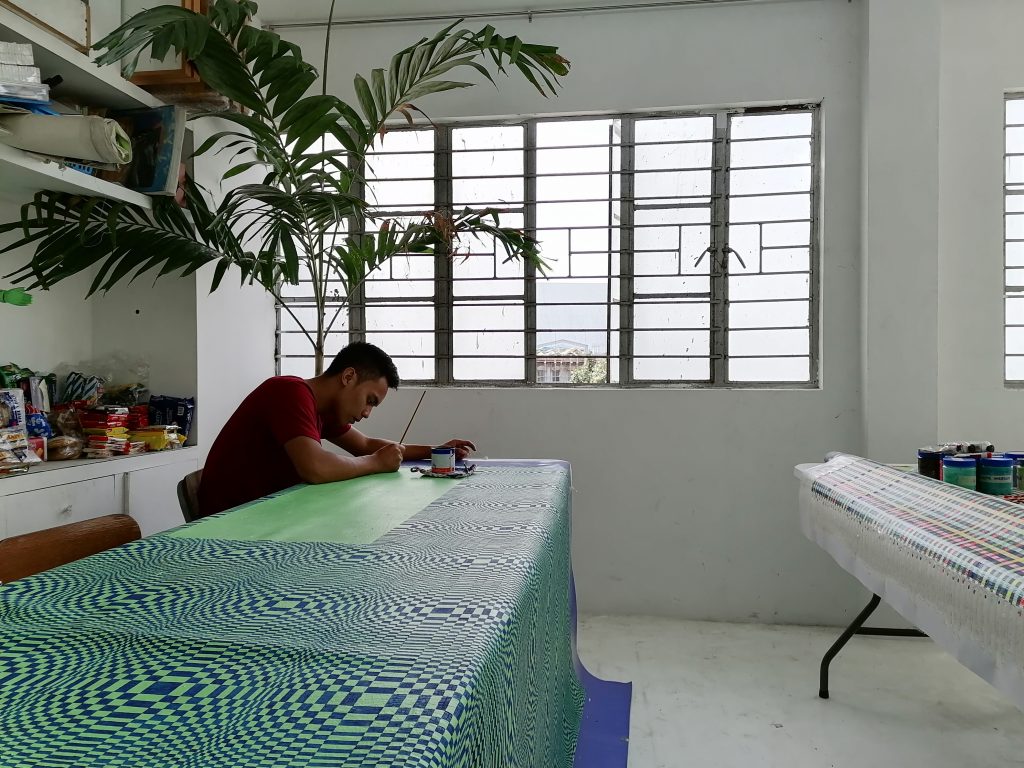 To paint a leaf can be just as powerful as a whole discursive post-conceptual work full of information about…. I don't know? the coronavirus, for example."
The potted plants in his studio aren't just for aesthetics but also for meditation. "You get lost here in time [as you work] because (the space) is calm and peaceful."
As if to reinforce this thinking, he recently posted a self-interrogatory question on Instagram: "Why paint plants? Because it accumulates time."
To him, plants also serve a tangible purpose, as in he literally uses leaves among other plant parts as part of his work while drawing inspiration from them.
On his Instagram profile are a few works from banana leaf etchings like a skull drawn for leisure and a piece of green scribbles on a painted white canvas. "What do you do with leftover anahaw leaves?" he asked in one post. "Incorporate them in your painting."
In another post, he shared an in situ of one of his cracked paintings pinned to a papaya tree growing in his neighborhood. The unsuspecting fruit-bearing trees are owned by his neighbor's wife.
His most recent post as of writing is a bunch of dried acacia leaves shaped like a cork, presumably related to a new work: a block covered in gumamela leaves.
But do not be fooled; his identity as an artist is more complex than plants. He'll be the first one to point out that his work—even his earlier ones—is not wholly influenced by these living organisms. "I don't like to work with specific themes in my work. Puff, how boring.
"I want to allow themes to be embodied in my work whether formally in the technique or in the material aspect, not necessarily within the thematic approach. To paint a leaf can be just as powerful as a whole discursive post-conceptual work full of information about…. I don't know? the coronavirus, for example," he said.
The social and anti-social uses of plants
It turns out he is also the second kind of plant collector I described previously. He hates air conditioning and in a way, the plants make the air circulate throughout his space, reducing the need for mechanical ventilation. In fact, his whole 200-sqm studio only uses three electric fans and consumes only P1,000-worth of electricity a month. He joked that his internet bill costs much more. Welcome to the Philippines, I said, where slow internet connection costs a fortune.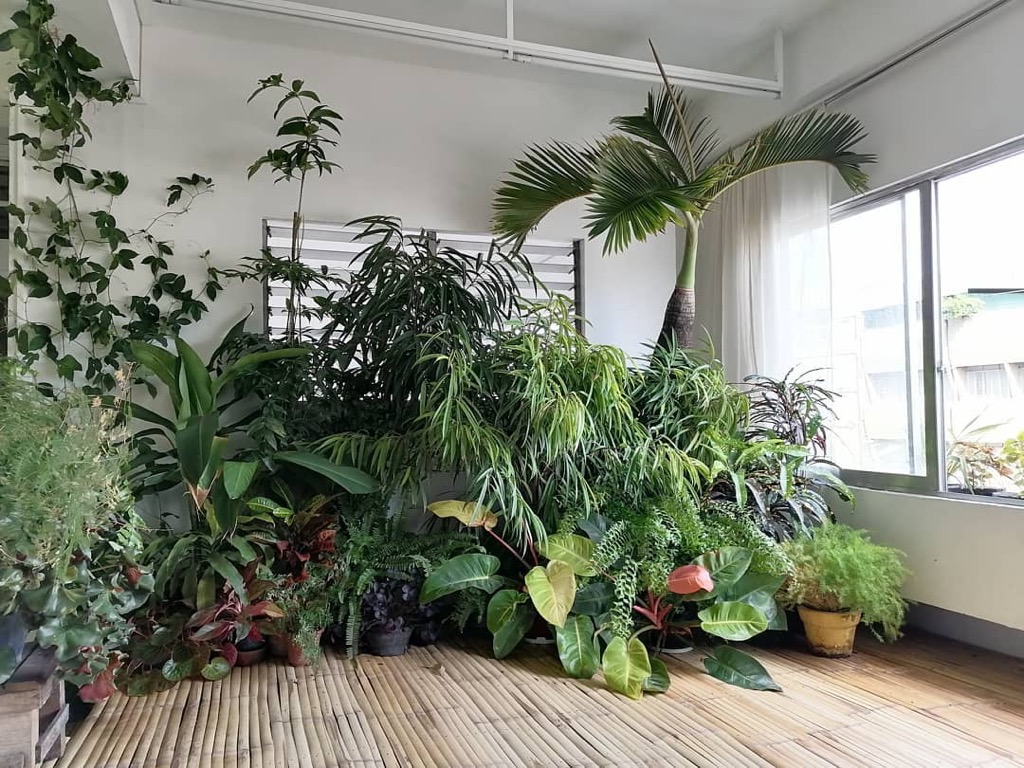 Ardeña has been living in his open-plan space with its nine-foot ceiling, matte white walls (which make for a good test hang background as they absorb light), and a decent amount of natural lighting for two years now. But so far, he has enjoyed working with other painters whom he recruited from neighboring towns. "I like my crew. We hang out, drink together, barbecue on the rooftop. There are always cases of beer and wine in the studio." 
There's also his famous neighbor: a handicraft place called Artisana Island Crafts. It's pretty legendary, he told me. "In the '70s, José Joya, Ang Kiukok, and a bunch of other artists came to Bacolod to do ceramics there." He said he likes to work there sometimes because the people are nice.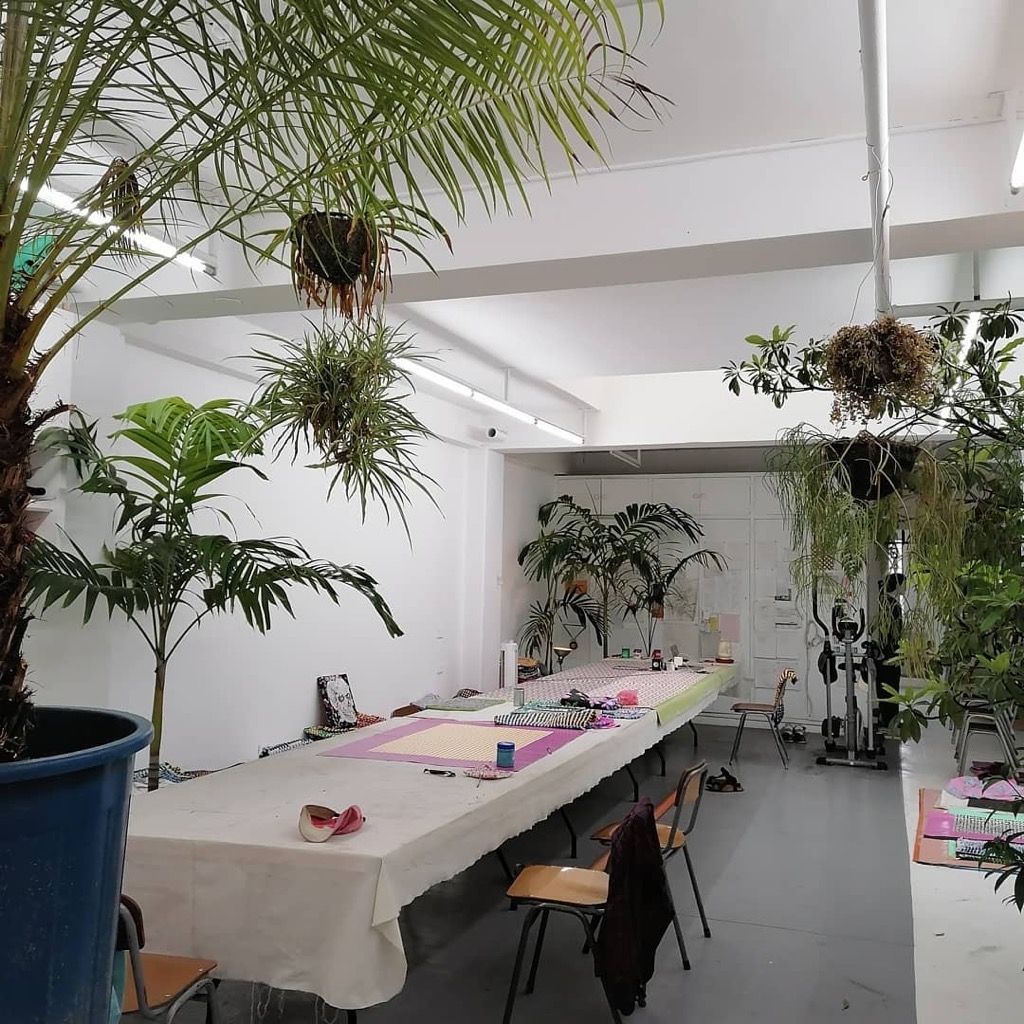 He's generally a sociable person. But on the flip side, one of the reasons he chose to reside in downtown Bacolod—200 km away from his hometown Dumaguete—is because of the anonymity it affords him as an outsider. "Because I am not from here, there's no gossip, no s**t. I am left alone to work," he said. "Pinoys love to gossip. I prefer to socially isolate especially from the art people here."
(Other than that, Ardeña said he loves it there because "I always get energized by the creativity of what I see every day, the ingenuity and the driving force of people who may have very limited resources yet are able to make a thing of beauty." He has an ongoing photo series called #BalayTropikal that catalogs Bacolod's street views.)
In a sense, these plants are his company in days of isolation, while serving as a shield from watchful eyes. He dreams of living in a space surrounded by lush tropical vegetation "and far away from gossiping art people," much like American architects Jacob and Mellisa Brillhart's tropical modernist bungalow residence in Miami.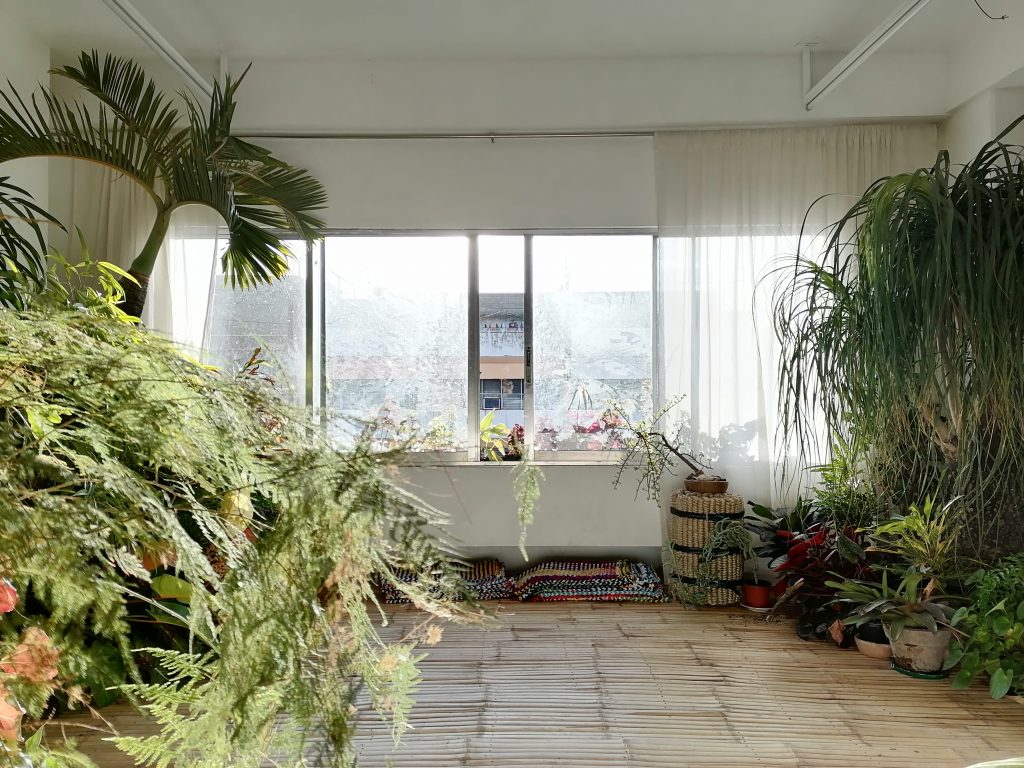 But hiding in his own man-made forest would be counterproductive, since some of his plants come from his neighbors, like the ternate (butterfly pea) and the pandanus (the big one used for weaving, not for cooking). He's currently waiting for a 30-year-old coconut tree bonsai being grown by a friend who lives nearby. It's expected to arrive around May or June.
"Once we get that in, then we develop the entrance papag setup. It would be crazy to bring that big coconut inside," he said.
"What's making us happy" is our weekly list of things we are drooling over or things we bought by impulse or purposefully as of late—anything to distract us from this gloomy quarantine and maddening real world
***
Quarantine may have gotten the best of some (or most) of us, but creative Samantha Nicole is taking things one step at a time. As a co-founder of the beloved queer safe space Today x Future, online radio broadcast service Manila Community Radio, events company UNKNWN, live experience organizer CC: Concepts and Poblacion watering-hole Futur:st—where she also serves as the events director for the last three concepts, with the added bonus of being Futur:st's music director—Samantha never really runs out of things to do.
During the earlier days of the lockdown, she was kept busy by new projects and online events of her brands' new projects.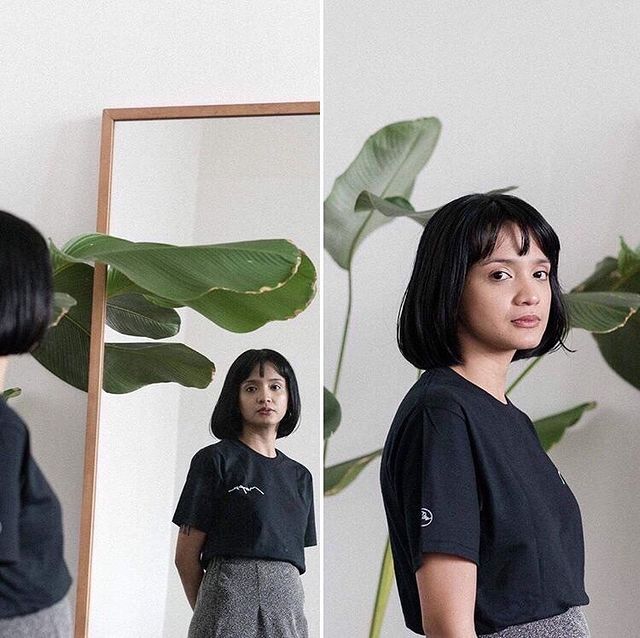 "I [was] preoccupied doing online activations primarily for and with UNKNWN, Today x Future and Futur:st during the earlier part of lockdown. Then [I] started Manila Community Radio with some mates. Currently, relaunching Futur:st with partners has taken up a chunk of my time," she says. 
Futur:st is currently gearing up for their latest show, "F.L.A.M.E.S." featuring the work of Jeona Zoleta and Willar Matteo.
View this post on Instagram
It's not all work for her, though.
"Reading, cooking, and learning to care for plants also helped me get through this clusterfuck. Pretty lucky I live with my wife and two dogs too!"
[READ: Being plantitos and plantitas is actually good for our mental health]
Aside from an enviable repertoire of projects (and an equally enviable domestic setup), her daily routine is something most of us wish we had. 
"I wake up as early as I can, anywhere between 6 a.m. and 8 a.m. then hang around with the dogs. If I'm feeling there's a bag of extra effort with me when I wake up, I exercise. Then I walk around and check out our plants, make some tea and get to work," Samantha adds.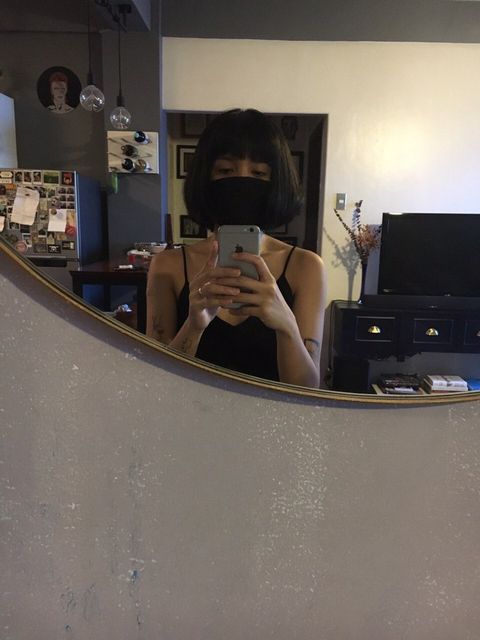 "It's mostly more random from there. Work calls, wife duties, online catch-ups in between, lunch in fluctuating hours, a light dinner, but definitely, a glass (or a bottle) of something alcoholic by the end of the day. A good show to binge, and eventually sleep. "Fleabag" and "[The] Queen's Gambit" were revelations!" she continues. 
"Quarantine blues hit me hard pretty late," she explains. "It's only these past two months that my insides feel a lot wonkier, like how it is when you've been tricked into riding the Space Shuttle in Enchanted Kingdom for the first time, not knowing it's going to flip over and you'll need to swallow your vomit upside down."
On the list of what's been making her happy, literal things have been a lifesaver.
"I admit: I'm quite materialistic. I spend way too much on things that clutter up space but still spark joy. Some, more than others, are cradling me through this pandemic."

Friend-lent and auction-won books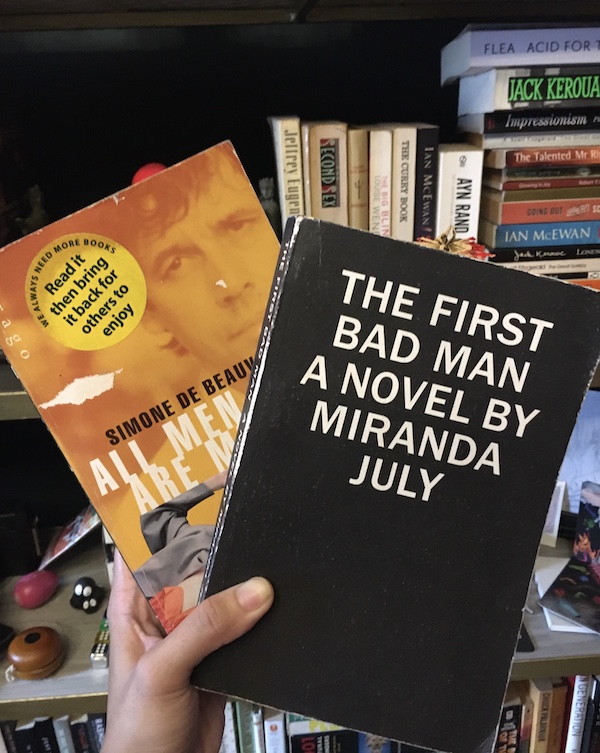 "Books remain closest to me. Growing up, I was always happiest when my mom would drop me off at  Powerbooks, Alabang Town Center with some scrunched up thousand peso bills. More when it was my birthday. My shelf remains my refuge, my pride and what I show off every time we have guests over. 
I'm currently hooked on "The First Bad Man" by Miranda July. The book was lent to me by a dear friend, and it's one I haven't put down for consecutive days after a long time. (P.S.: Do watch her latest and ever the anti-ordinary film, "Kajillionaire"). Currently alternating this with Simone de Beauvoir's "All Men Are Mortal," a book I earned after zealously awaiting for an online auction to go live a couple of months back."
Cooking for my sanity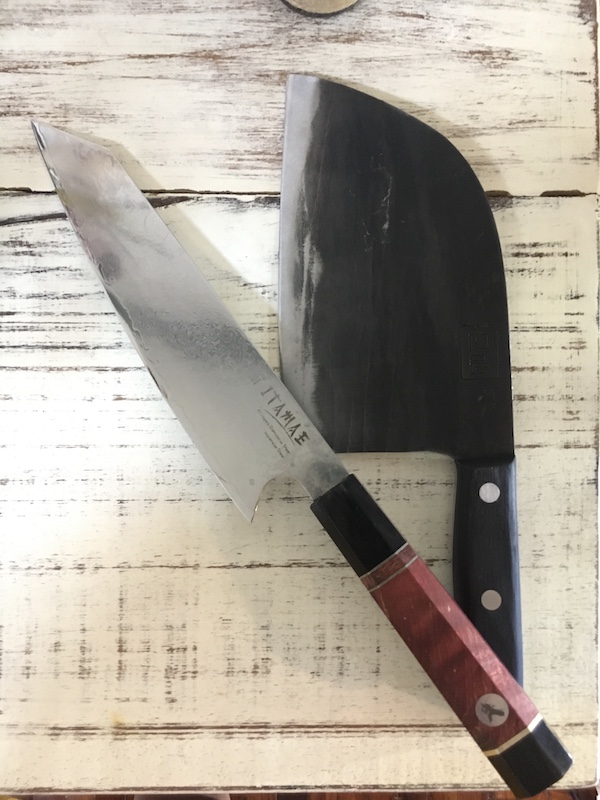 "I didn't grow up cooking. In fact, I served my then-girlfriend, now-wife fried egg without salting it when I was 19. Thankfully, everything about this bit worked out—including discovering the joy of cooking.
I get kilig each time I use my knives. They're the sexiest ones in the kitchen, next to the one I'm actually serving the meals to ;). They've been teaching me better skills, and I'm steadily earning their trust, albeit all the cuts and nicks my skin's fashioning now. While I have you here, please remember to cut the roots of your coriander, place them in a jar with a bit of water and cover them with a plastic bag then store in the fridge. Coriander for dayssss."
Wine, lots of it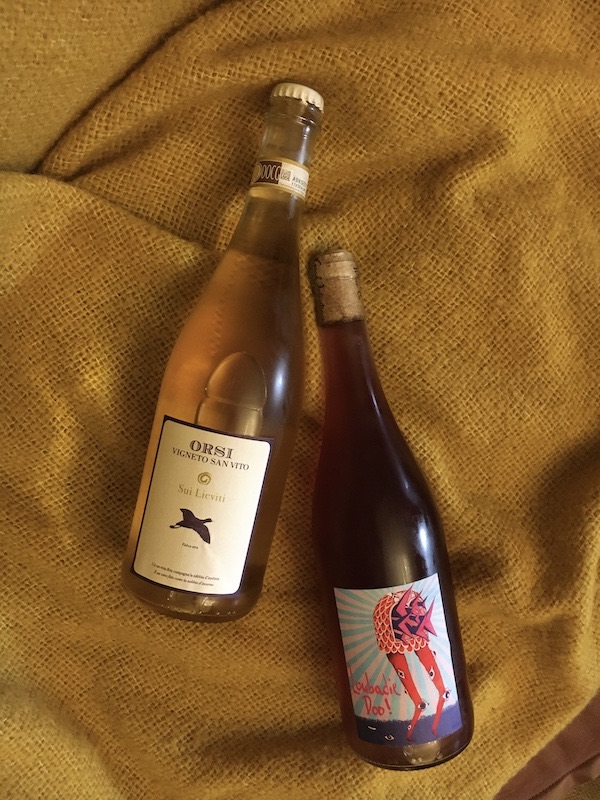 "I've doubled—okay, tripled—my alcohol intake since this shitshow started. That's a lot, even coming from someone who works in the events and nightlife industry. Wine in particular. Along the way, I've begun to appreciate them a lot more (on top of drinking them), and I am scared I am turning into a pretentious snob. There's a thought process here: learn from your pleasures.
A very long way to go, but I've been learning more about wines. I'm a sponge and I accept healthy pours and spills. Just squeeze me a bit and I'm ready for absorption all over again."
Futur:st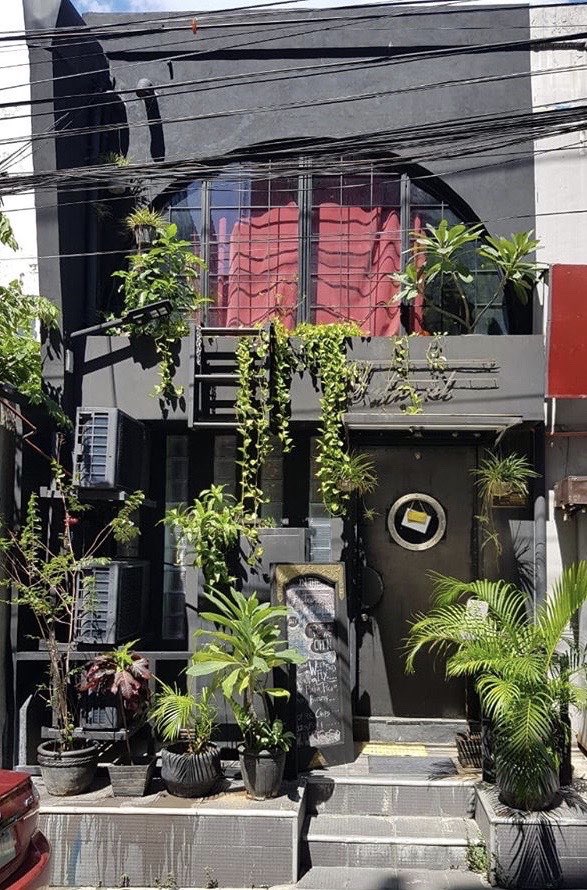 "We lost Today x Future last July, and it is still the tenderest spot I don't want to get into right now, like this deep, soft wound that's taking a long time to heal. Reopening Futur:st last October has definitely helped us cope with the loss. It feels like the space is breathing new air; we're almost certainly hopeful we can keep this going for a longer time. 
The idea is creatives helping creatives, and frankly, I'm quite proud of this pivot. Also, I'm very thankful for the support we've been receiving."
My dogs
"Meet my bosses: One named after a Studio Ghibli character, the other, after a porn star. Without these two, I feel like I would've completely lost it. 
There are days when you want to just curl up in bed, cover yourself from head to toe with a thick blanket, and let the day turn to night. All of a sudden, you feel a gentle, singular lick on your foot. You uncover your face and see these demanding eyes staring you down: 'I need to eat my homemade chicken with virgin coconut oil, gluten-free tamari, and grated carrots.' Depression can wait. A dog's hunger? Never."
***
For everyone mercilessly working themselves to near death, Samantha has a few words for you. 
"Go at your own pace, one thing at a time. I really should follow my own advice, considering how I am always too much of a restless workaholic multitasker. But really, this is one tip that I really hold on to and try to consciously remind myself of, whether it's for work or pleasure," she says. 
At the end of the day, what we're all really waiting for is the end of this pandemic. Samantha's post-pandemic plans are simple (and extremely relatable). 
"[I want to] get out of the city and stay somewhere far away for a long time!"
And to that, we wholeheartedly agree. 
Get more stories like this by subscribing to our weekly newsletter here.
Read more:
What's making this creative consultant happy? Handmade loafers and his new food business
What's making this filmmaker happy? #latergram, sparkling tea and home scents that signal the end of day
What's making this editor happy? Reading, rediscovering DVDs and offsetting screen time with vinyls
"What's making us happy" is our weekly list of things we are drooling over or things we bought by impulse or purposefully as of late—anything to distract us from this gloomy quarantine and maddening real world
***
Even in isolation, there's no such thing as idle time for Noel Manapat. Aside from being a creative consultant for clothing and retail conglomerate Suyen Corporation, Noel is a stylist who works on special projects and commissions for commercial shoots, designer shows and trade events.
Although the pandemic has changed the way the creative industry functions, he keeps his plate full with work and a variety of other things to do. 
But just like most of us, the great indoors was something Noel had gotten well acquainted with during quarantine—and for him, it was fairly fine. "I'm an introvert and isolation can sometimes be bliss. It is also bliss to shield yourself from negative thoughts and online noise. A good afternoon is a time spent browsing through books I haven't read while listening to Chet Baker," he says. 
View this post on Instagram

Don't get him wrong though, because when asked what he wanted to do after the longest quarantine in the world is over, he says, "I'd like to hug all my loved ones, family and friends, and maybe a few lovely strangers?"
This huge yearning for human contact isn't very surprising, though. After all, Noel took isolation very seriously during the nationwide lockdown's beginning.
"For the first three months of the lockdown, I never ventured beyond our village gate. I live with my mother and we survived on online deliveries, from grocery supplies to frozen goods and electric water pumps to products made by family, friends and other lockdown entrepreneurs who needed support," reveals Noel.
"A good afternoon is a time spent browsing through books I haven't read while listening to Chet Baker."
Noel himself put up a food venture in quarantine, one inspired by heirloom recipes and regional delicacies from his hometown in Pampanga.
"I unearthed old folders including a business plan I made more than a decade ago for a restaurant concept [called] Carmen and Consorcia Community Kitchen, named after my grandmothers," says Noel.
It's been five months now since he started running Carmen and Consorcia as an online shop. Although Noel says that he is "still on a learning curve," he has successfully participated in multiple pop-ups with Katutubo Pop-up Market already.
View this post on Instagram

He also received offers to open physical stores and made some partnerships. But he considers among the main highlights of his venture his being able to "share Made in Pampanga and heritage delicacies to a wider market, including an 18th-century recipe that you cannot find anywhere else."
[READ: She may be the last maker of this traditional Kapampangan pastry. Here's how she does it]
Aside from Carmen and Consorcia, here are the things that have been keeping Noel's hands full and providing him bliss while on lockdown.
Making his room's floor look drama-worthy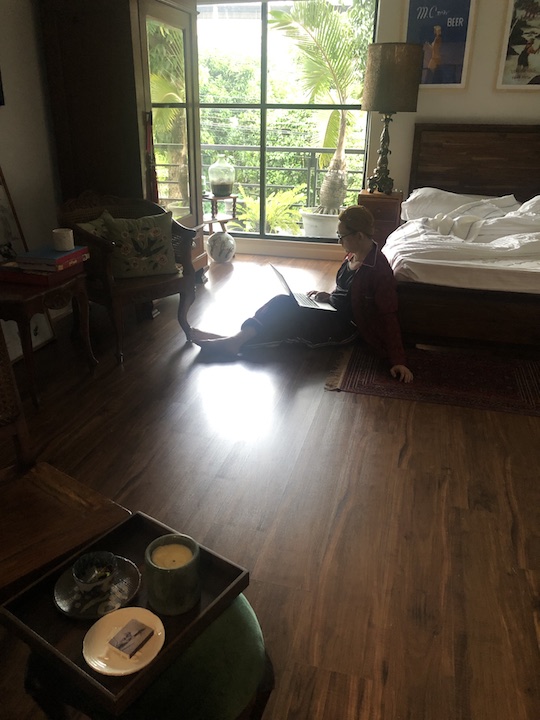 Things as mundane as wiping room floors can bring therapeutic joy too, especially if you've got a very special motivation for it.
"Down on all fours, my goal is to have the floor as clean as the Thai BL [boys' love] sets whose barefooted actors never get their feet dirty," says Noel.
Going on a (strenuous but worthwhile) basket hunt online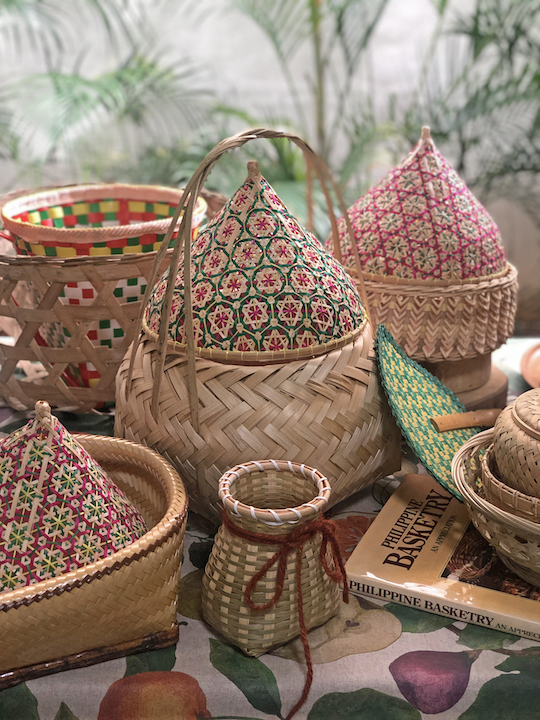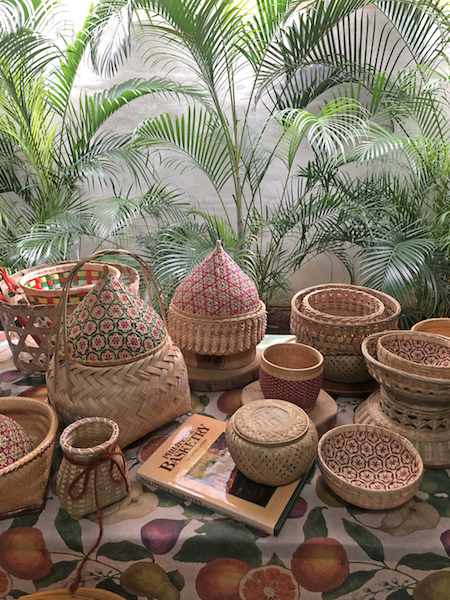 "Bamboo, sea grass, or rattan? It's both a frustrating and exhilarating exercise to look for everyday baskets. It has become much more convenient to import items from Vietnam, Thailand and China through online channels."
Noel also cites the book "Philippine Basketry" by Robert Lane while talking about his latest affinity. Noting the product's huge potential, he echoes Lane's claim that "our basketry tradition is rich and can be a thriving minefield of treasures" if it were only easier to buy online.
Throwing a film festival—at home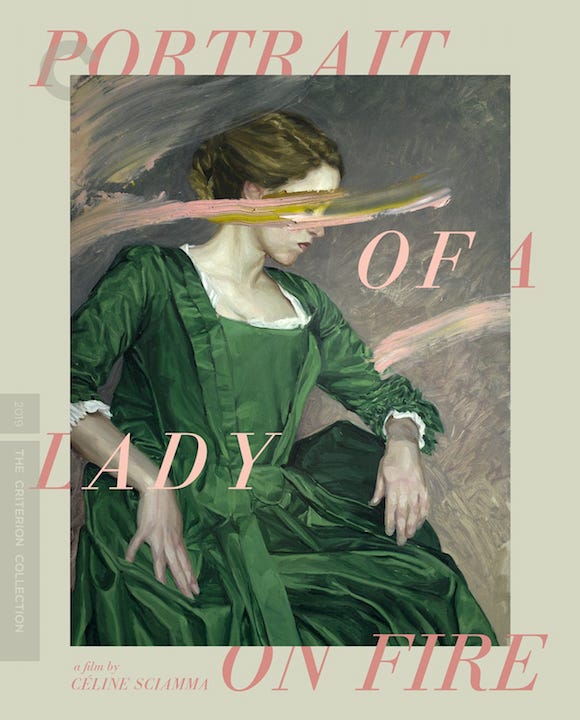 "I have a cineaste friend who's been sharing with me some beautiful films ("Burning" from Korea, "Portrait of a Lady on Fire" from France and "Shoplifters" from Japan). It's been my alternative to Netflix."
Stepping up his footwear game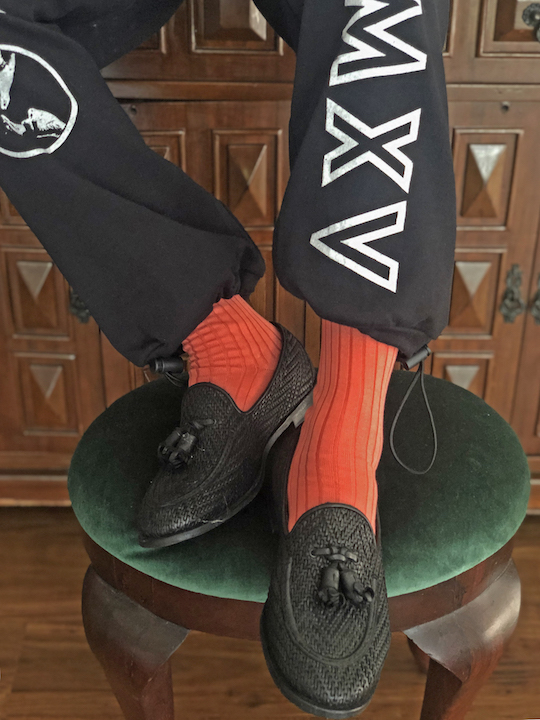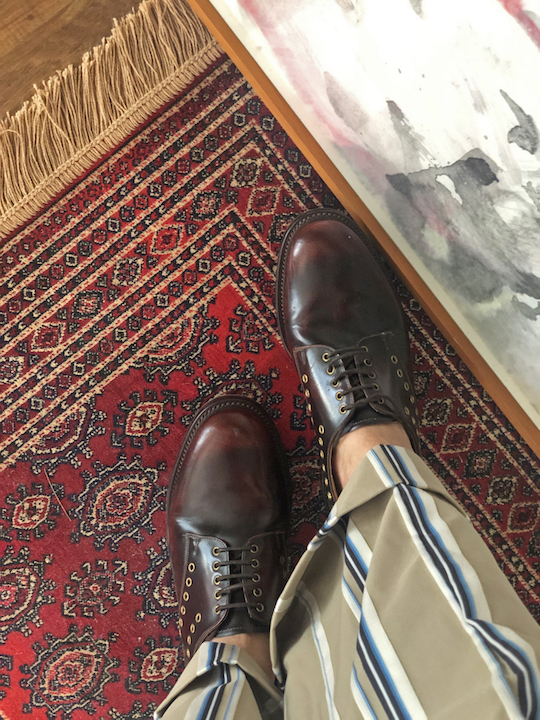 "I've found comfortable pairs of handmade loafers that I've been eyeing through Assembly Philippines, including some handmade Grenson's and these Fratelli Rossetti pair that retails for P36,395, but were on sale for P3,500.  Still can't believe how good a deal I got."
Making scrumptious sandwiches with his shop's products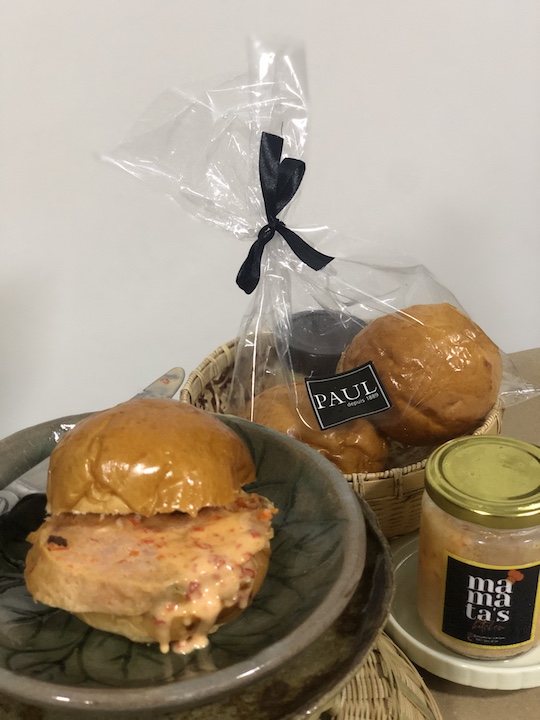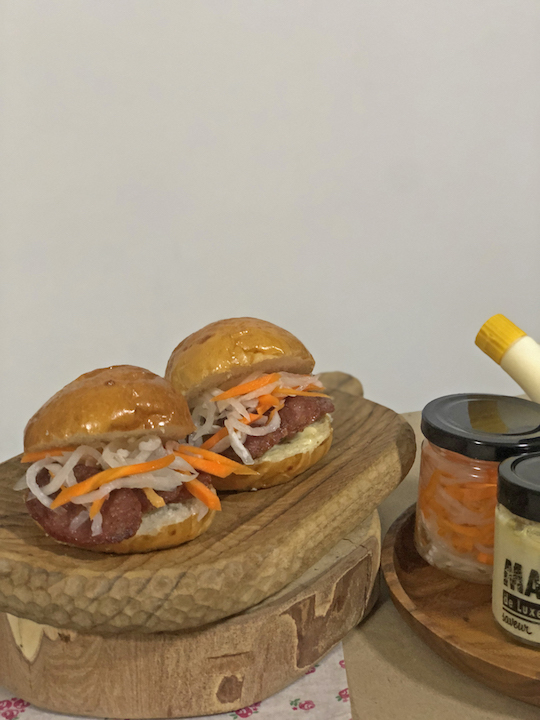 "I've been having a bread moment lately, experimenting with our pantry staples. Some favorites: Paul Boulangerie's big pandesal with my mother's radish and carrot atchara and our own Carmen and Consorcia's longganisa macao. I finish it off with some truffle mayo and mustard. 
Surprisingly good too: Paul Boulangerie's brioche buns with Mamata's cheese pimento and our Carmen and Consorcia's pork embutido. It's a joy to have on any afternoon."
Get more stories like this by subscribing to our weekly newsletter here.
Read more:
What's making this filmmaker happy? #latergram, sparkling tea and home scents that signal the end of day
What's making this editor happy? Reading, rediscovering DVDs and offsetting screen time with vinyls
What's making this content creator happy? Vintage jewelry and card games sans small talk
Two weeks before the dreaded global interruption, Toqa, a local label by two Rhode Island School of Design alumni focused on tropical-appropriate garments made with deadstock fabric, unveiled what would be its new collection at Bellas Artes Outpost in Chino Roces Avenue. Gathered in a sea of dancing bodies were the brand's band of creatives, including the filmmaker Jan Pineda. 
[READ: Fashion is political, according to the young designers of Toqa]
A day before the Luzon-wide lockdown was announced, he posted a selfie of him trying on one of the looks from Toqa's collection. It was a "latergram," one of the many he would post in the stretch of the world's longest lockdown.
View this post on Instagram
In another post dated July 21, Jan can be seen lifting what looked like a big oval stone with one hand while sitting down. It's from the same party. He captioned it "how I thought 2020 will be 😂."
What followed, of course, none of us could have predicted. For him, it unfolded off-grid—Jan's life off-Instagram. While he filled his feed with photos from better days (more latergrams), his work as Globe Studios' manager resumed, shooting music videos (remotely and occasionally on set) for some of the country's rising talents. 
He's since moved houses and celebrated his birthday—another "milestone" (if you can call it that) he didn't see coming having been born in the last month of the year. Who would have known we would still be in lockdown by now?
"This year tore me apart but [I'm] still thankful for many things," he wrote on a post on his birthday days before this story came out. 
These "many things" include stuff he now lists here: "things that make the grind a little happier for me."
Toqa Boulder bags
"Had to shoot music videos while Manila was under general community quarantine (GCQ) and these Toqa bags made carrying alcohol, masks and a clean pen easier. It's perfect when you need to run around, fill up forms and sanitize constantly (also the bright cheerful color helps!)"
"semilucent" mixtape
"One of the music videos I worked on was for Paradise Rising, 88rising and Globe Telecom's new music collective representing the next wave of artists from the Philippines. I got LSS working on the project. The mixtape is enjoyable to listen to during morning work. Also, #PinoyPride 🇵🇭."
Home/workplace decor
"I recently moved to a bare apartment in the middle of the pandemic and wanted to decorate the place immediately for some work from home inspiration. Found this easy-to-use modern steel frame from Habitat to instantly fill the bare white wall. It now frames a poster I got from a trip." 
Work brew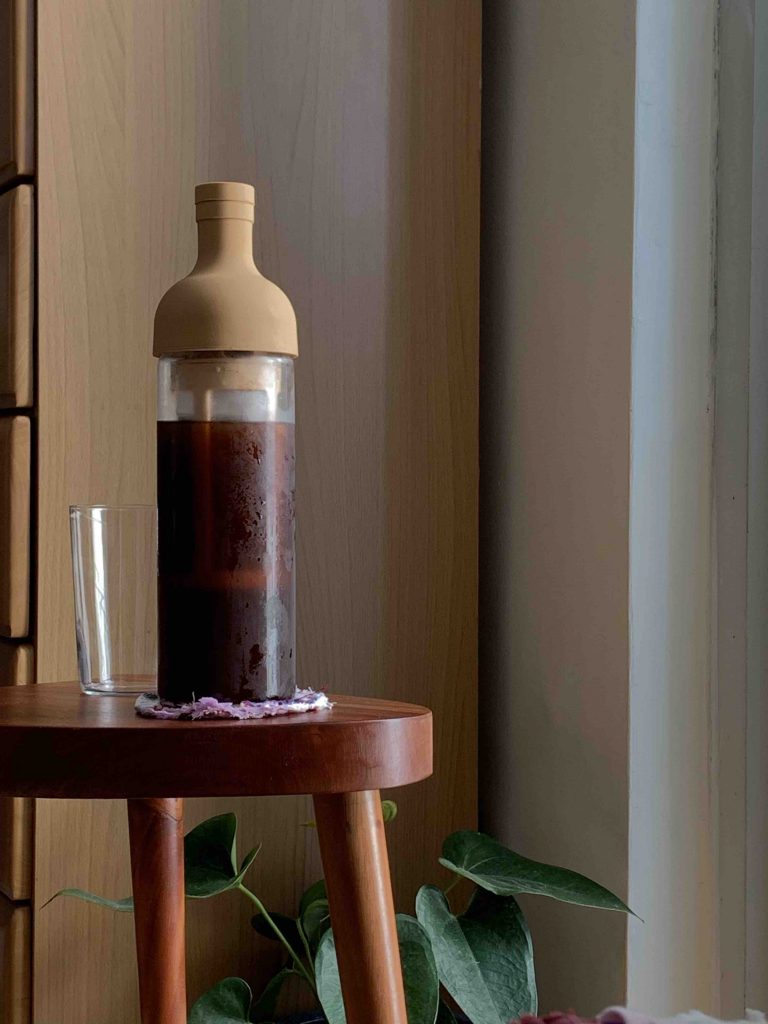 "Before sleeping, I make a batch of cold brew for the next day with this Hario cold brew maker (makes around four to five cups). On hectic days when I need some energy in the middle of the day, I just open the refrigerator. I usually put my cup on this cute stool from Nooke. I love it cause you can easily move it around the house and use it for something else."
End of day-signaling home scents
"All day zoom calls and organizing can get pretty stressful (and almost without end lol) even extending up to late at night. As an audio-visual worker, I may have underestimated the power of the sense of smell (lol). Recently discovered these room scents from Aesop and Muji and they have helped me a lot to just draw the line when I should stop working. The scent helps send signals to my body that I need to relax for the day."
Sparkling tea and some reading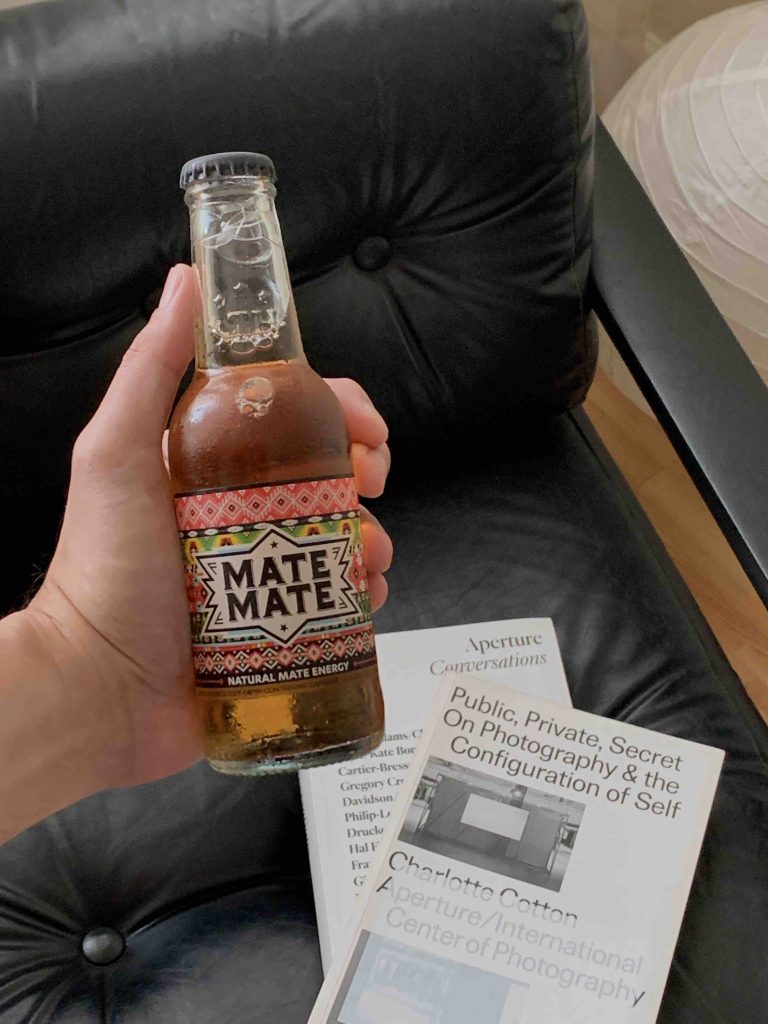 "The weekends are good opportunities to catch-up on reading (and some drinking!). I love that this caffeinated sparkling tea I discovered from a trip, Mate Mate, is now available in Manila. It's also good with alcohol—vodka, scotch or rum. 
And these are some books I haven't been able to finish from the Aperture Foundation. I like drawing inspiration from photographic arts to some of my video work."
Get more stories like this by subscribing to our weekly newsletter here.
Read more:
What's making this editor happy? Reading, rediscovering DVDs and offsetting screen time with vinyls
What's making this freelance photographer happy? Sambal, #MicroPorn and constant self-education
What's making this content creator happy? Vintage jewelry and card games sans small talk