When people think of what to eat in Bacolod, chicken inasal will definitely be one of the first dishes to come to mind. This unique way of preparing chicken has been a staple in our cuisine, so much that we now even have "fast food" inasal restaurants.
Several famous Bacolod inasal restaurants have made their way to the country's capital, and for most of us Manileños, this may just be our first (and only) taste of the grilled chicken dish. But each inasal restaurant has their own recipe, so we have to wonder, which one is the closest to legit Bacolod inasal?
Brgy. La Paz in Makati is home to a small, open-air dining spot that apparently offers chicken inasal that tastes almost like it does in Bacolod. (This according to a former colleague who grew up in Bacolod.)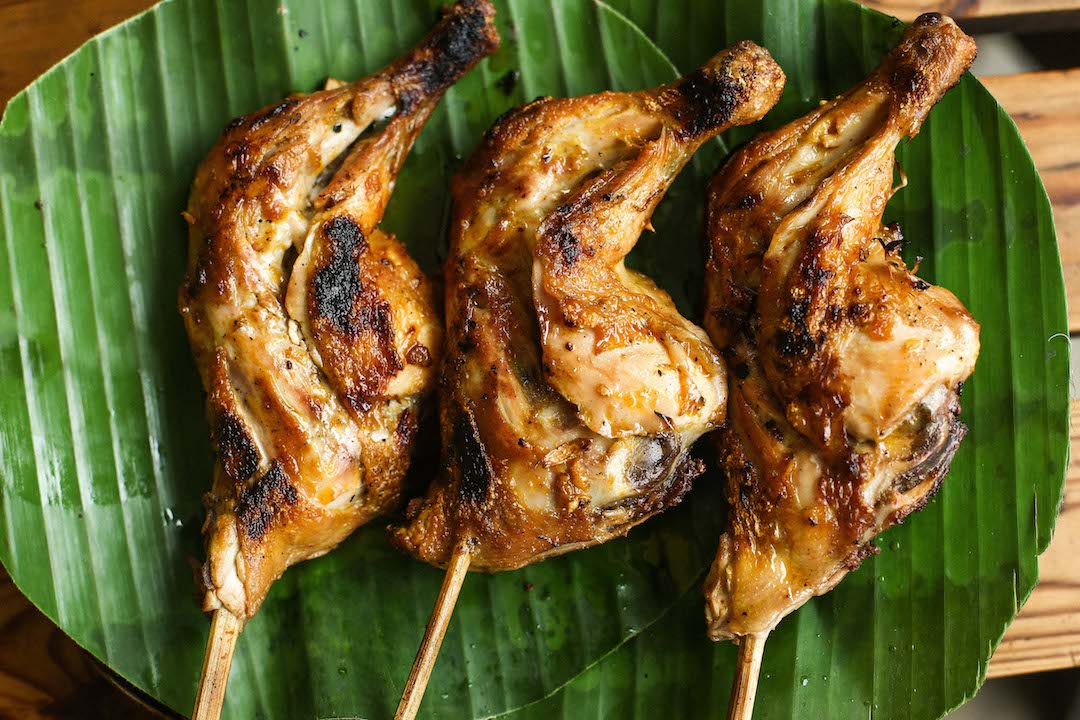 Bacolod Chicken House Express is the only Manila branch of the famous Bacolod Chicken House. Opened in 2001, it's also run by the same family, so the recipes remain very much the same.
The most common recipes for chicken inasal call for a marinade of garlic, ginger, brown sugar, coconut vinegar, calamansi, and lemongrass, but Bacolod Chicken House Express (which many fondly call Chicken House, for short) keeps their recipe secret. The marinade is made by a single person trusted by the family, who also makes the marinade for the original Bacolod branch.
Aside from the secret marinade, Chicken House uses a special grill to cook their inasal. The grill is situated four inches above the charcoal, and meats are cooked in high heat. As the chicken cooks, it is basted with atsuete or annato seed oil, which adds color and flavor.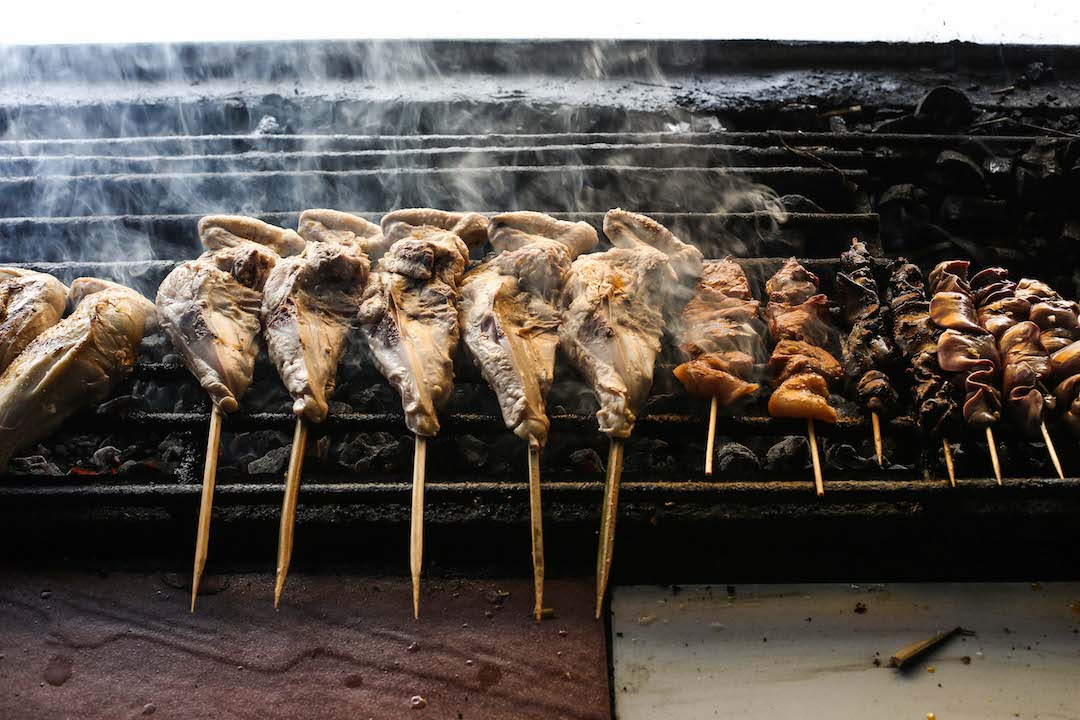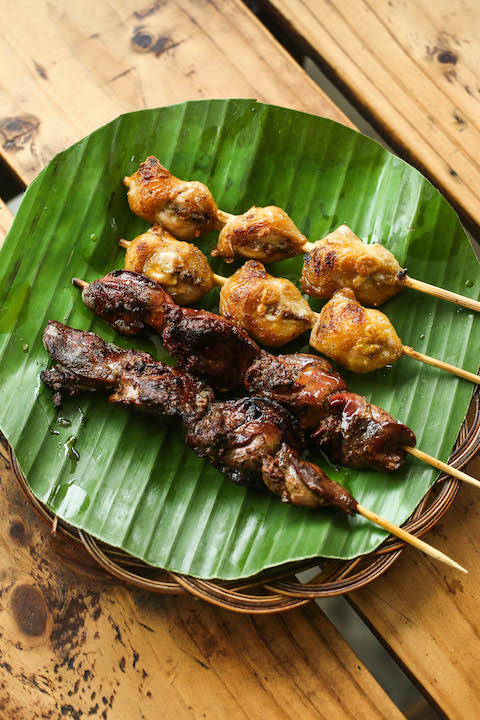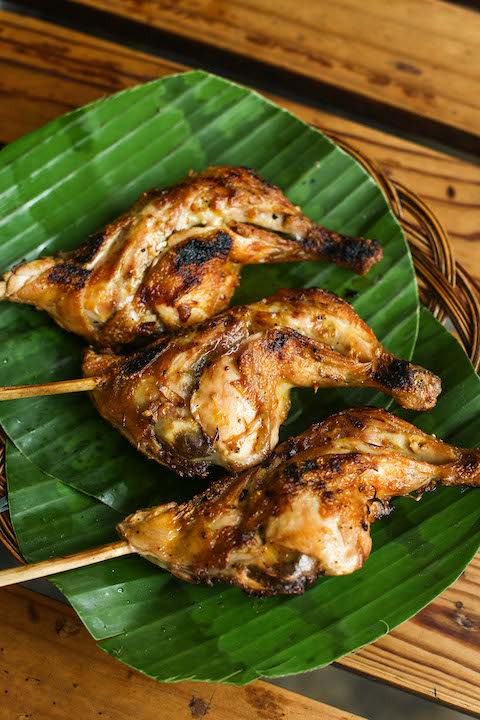 If you eat at Chicken House, be sure to try the inasal, of course. Their bestseller is the paa, or leg. Pair it with garlic rice, slather it with atsuete oil, and be ready with a sawsawan of sukang tuba (vinegar), soy sauce, calamansi, and siling labuyo (chili).
If you don't feel like eating chicken (shame), they also have grilled liempo and barbecue pork.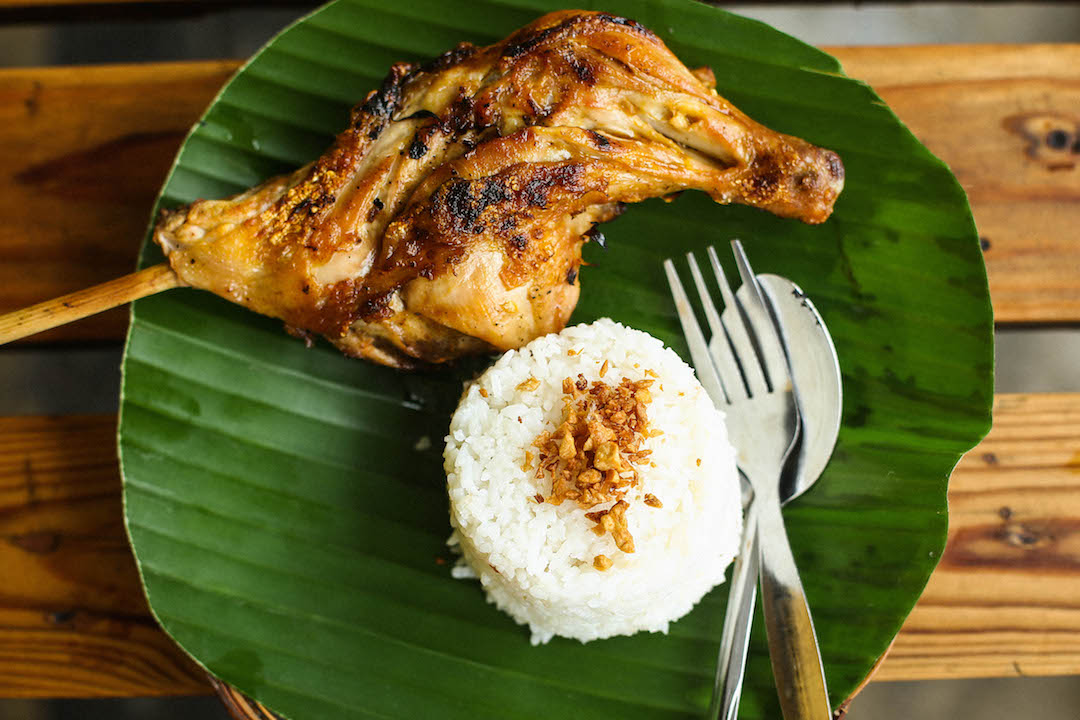 Chicken House is obviously a no-frills dining spot with a very straightforward menu. But its simplicity makes it an easy favorite. Oh, and that said, here's another tip: If you plan to eat here for lunch, better come at 12:00 on the dot or earlier; seats get filled up fast.
Join us as we eat around the neighborhood. We could be going to a restaurant near you, soon. Subscribe to our YouTube channel for more videos.
Get more stories like this by subscribing to our weekly newsletter here.
Read more:
Get ihaw-ihaw and Hainanese chicken at this Ortigas hole-in-the-wall
Bad Bird now serves more than just badass fried chicken
Nono's is the new contender in the fried chicken wars
Read more by Pauline Miranda:
4 easy ways to eat more sustainably
Pork is the real winner on the Kam's Roast menu
Filipino flavors took over Western sweets at Best Desserts 4
Writer: PAULINE MIRANDA
PHOTOGRAPHY DANICA CONDEZ