Get ihaw-ihaw and Hainanese chicken at this Ortigas hole-in-the-wall
And it's open 24/6, too!
info
Mamaztix

Filipino, Hainanese

Mon 10 a.m. - Sun 10 a.m.

₱

P20-P160
Who would have thought that in the middle of a bustling Ortigas business district lies a small restaurant which offers Filipino's favorite street food, ihaw-ihaw, and at an affordable price, too?
As Filipinos, we are far too familiar with the sight of a barbeque grill in every street corner. It's the smell of the roasting meat, innards, and whatnot, that leads us to these trusty shacks, if not the smoke that rises and travels across streets as if to lure hungry residents.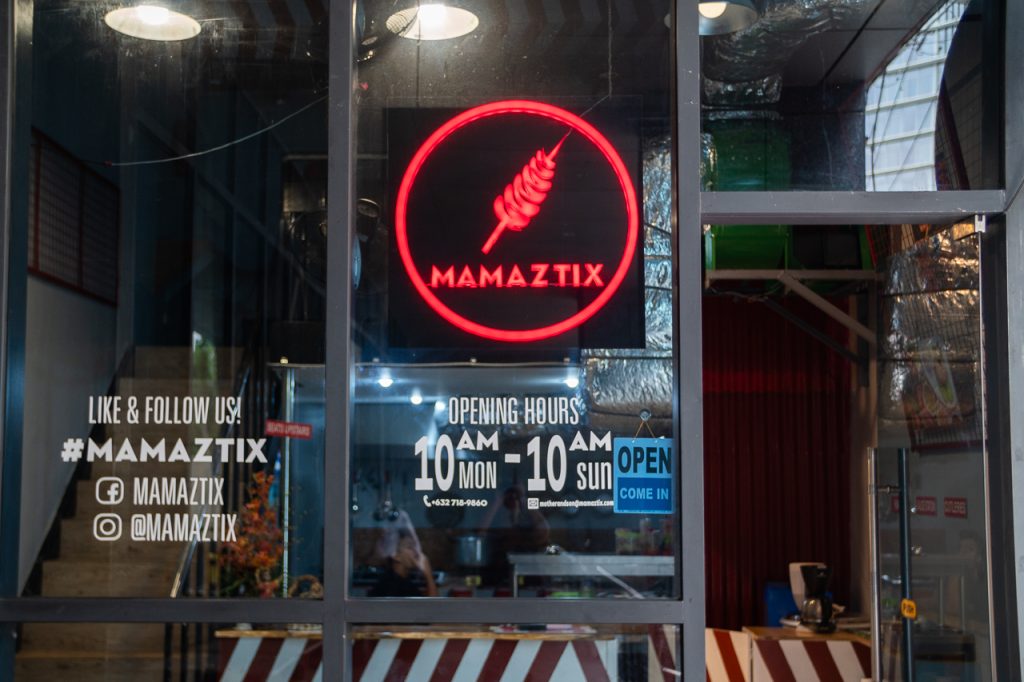 But this is rarely the case in highly urbanized cities in the metro where tall buildings block the smoke from these grills—that is if they can fit at the congested space much less survive in a highly-competitive city.
Mamaztix, however, goes against this notion. Tucked inside a high-rise condominium building, not only does this store provide office workers from nearby businesses a taste of skewered meats but also it also introduces the popular Singaporean dish, Hainanese chicken to the public.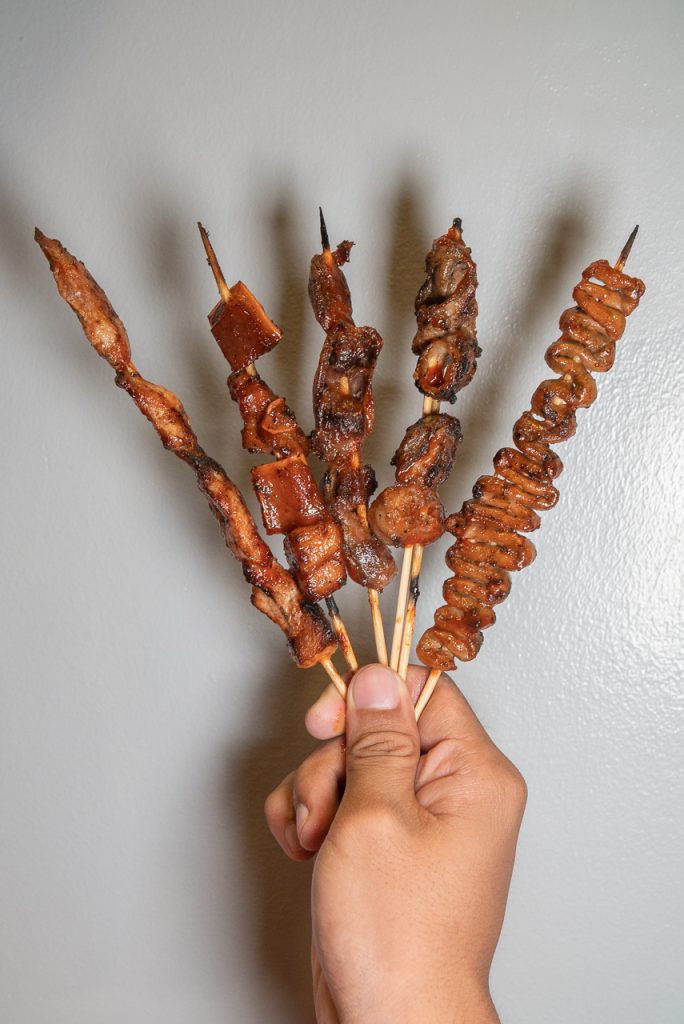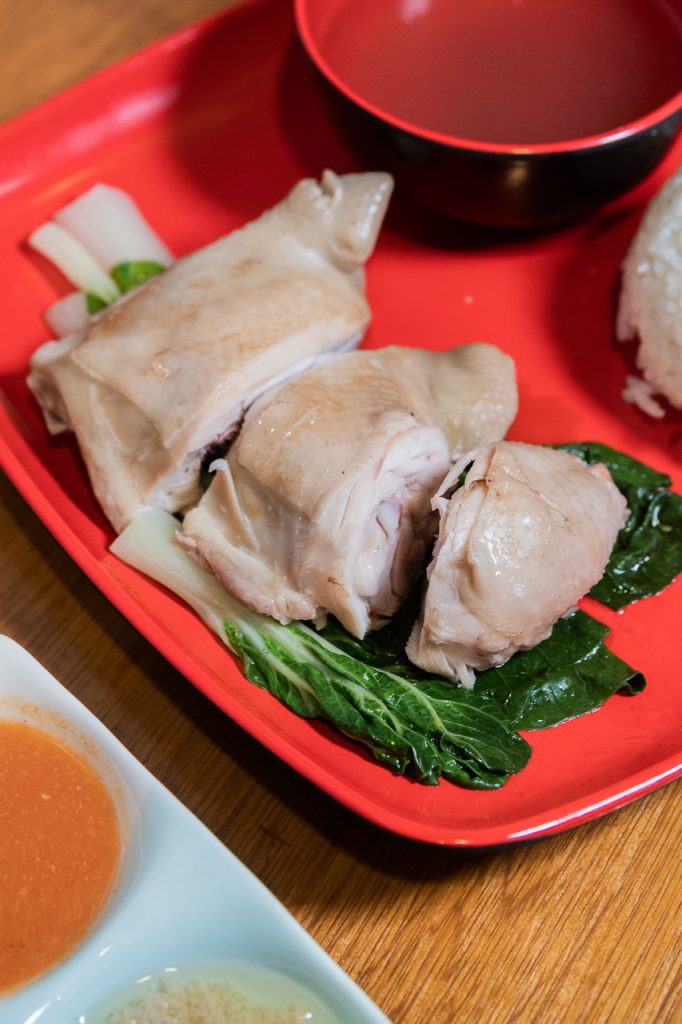 The story behind Mamaztix begins with the owner's mother who is a retiree from Australia. Having come back to the Philippines after almost three decades, their catch ups would usually revolve around food, especially of one which goes back to the owner's college days at the University of the Philippines Diliman where a famous ihawan is located.
Aiming for a value-for-money approach, they decided to put up a restaurant which serves merienda and silogs for their all-day breakfast menu. While conceptualizing what else to add to their offerings, they stumbled upon the idea of including fried chicken. However, noticing just how dominant certain local restaurants in the fried chicken market, they decided to come up with an alternative dish that is without rival.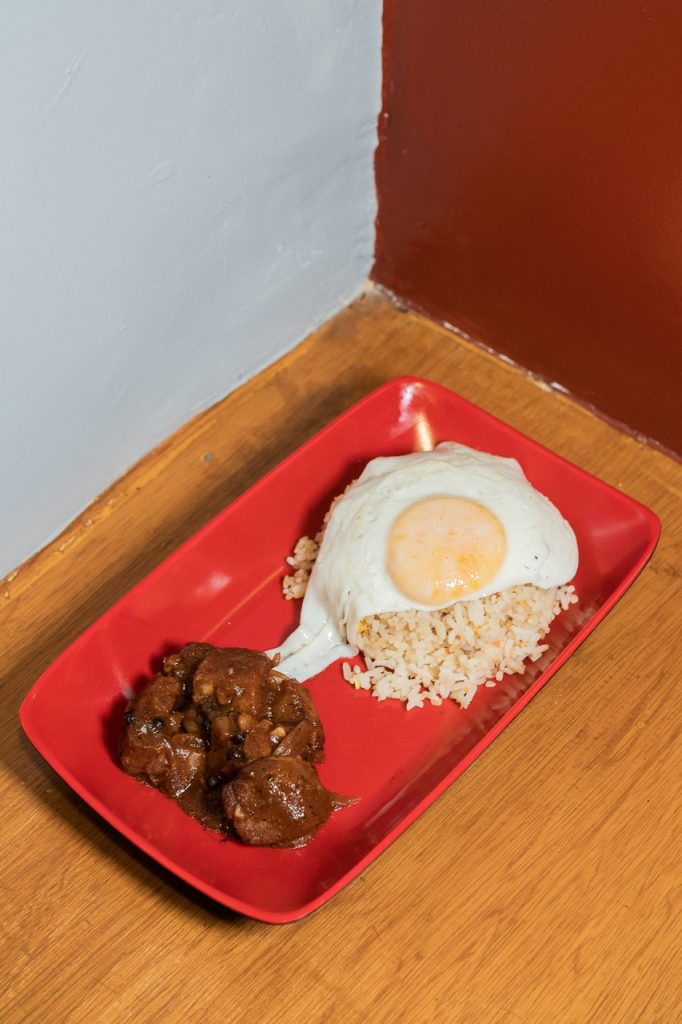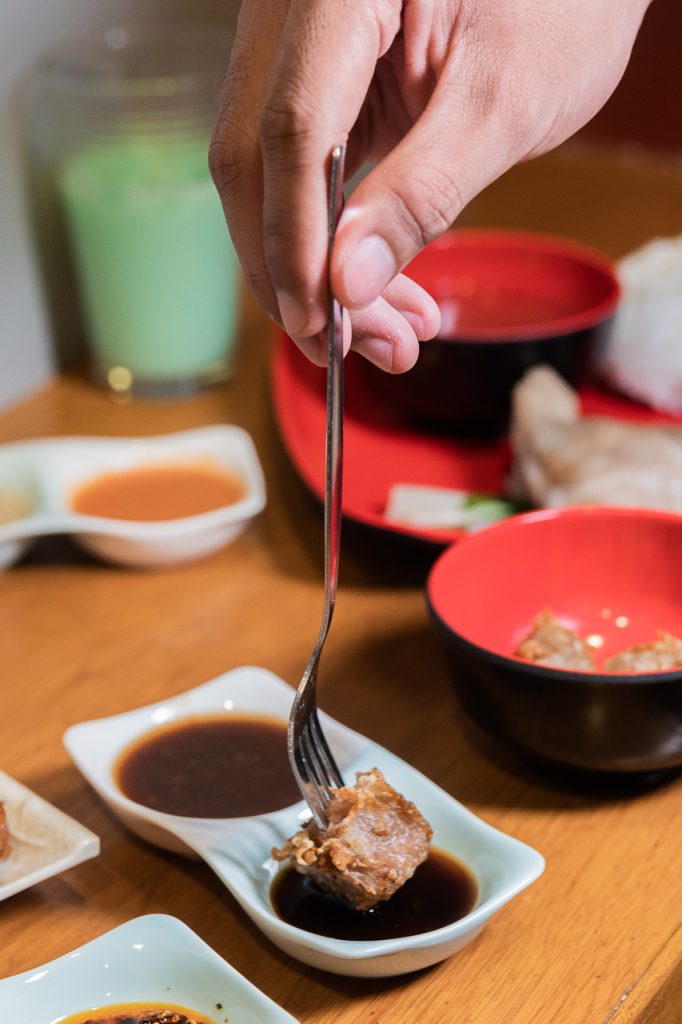 The answer they came up with is born out of his mother's love of cooking. When she was living abroad, his mother would frequent many Hainanese chicken restaurants ran by Singaporean nationals, among others. Over time she learned how to cook it herself, and it was this dish that her family would enjoy during her visits to the Philippines.
To their surprise, their concept clicked with the office workers nearby, as well as condo-dwellers who would come to their store and take out dinner. And it's no wonder, given their price points which at P20 you can already get a stick of one of their skewered dishes. You can even get it for a cheaper price when you get two or more sticks.
Mamaztix also has an all-day merienda promo where diners can choose from arroz caldo, pancit and turon to go along with their choice of drink: sago't gulamat, melon or buko pandan–all under P100.
They also noticed a significant demographic which is the call center crowd who work on the grave shift. To entertain more of them, they're open 24/6, and only closes on Sunday 10 am up to the next day.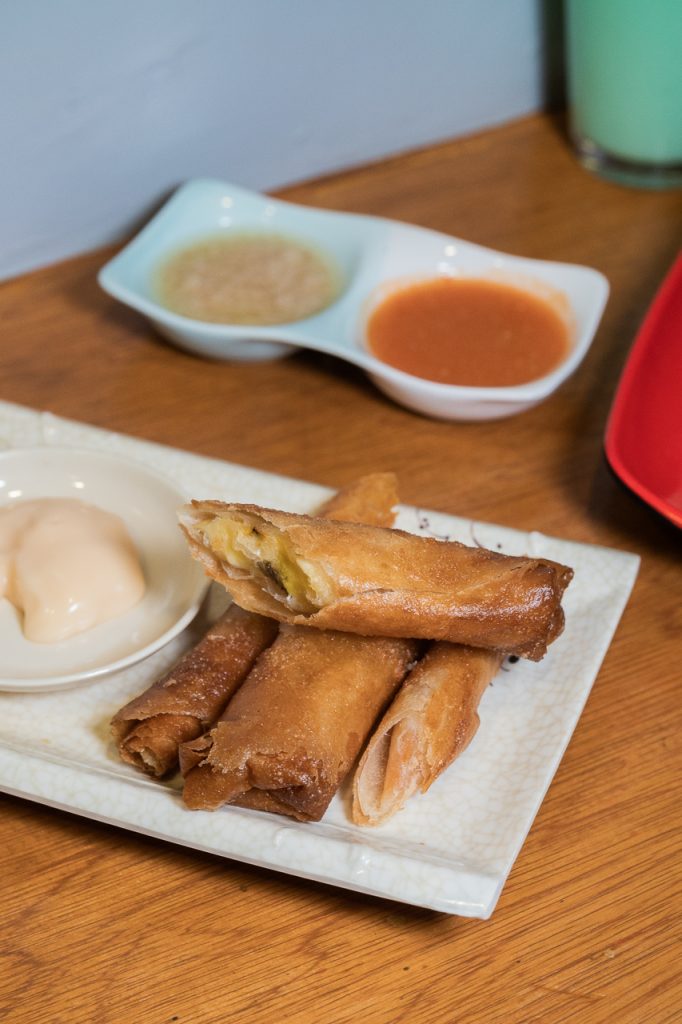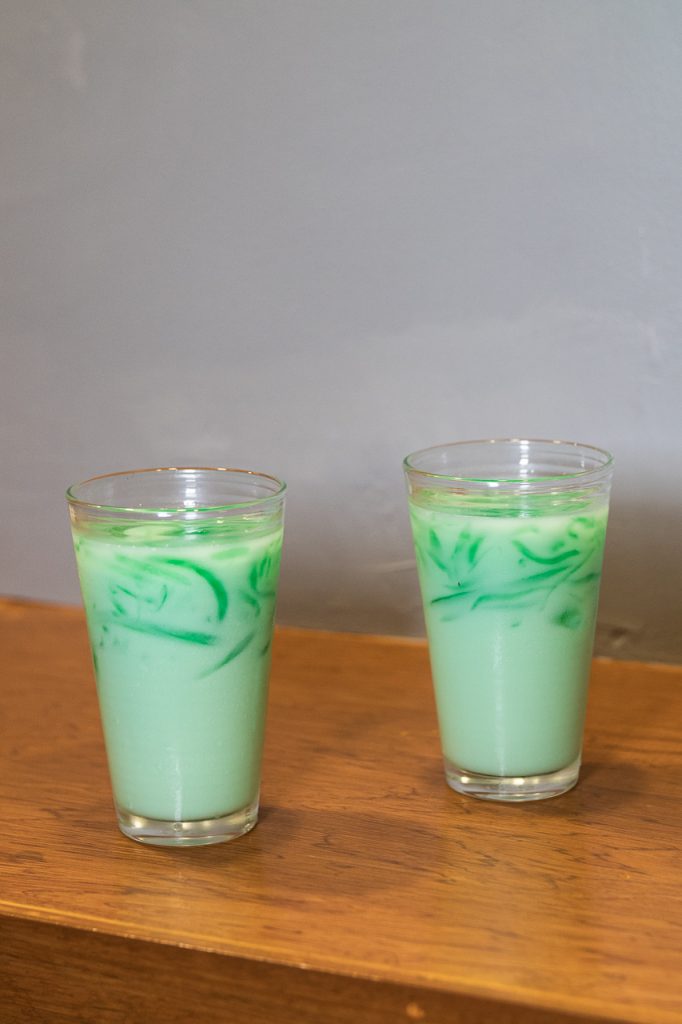 Their small space had to adjust to the larger demand as well since most orders included their ihaw-ihaw the smoke emanating from their store had to be minimized by installing a huge vent.
And because their store can only accommodate a limited number of people, they also entertain deliveries within the area.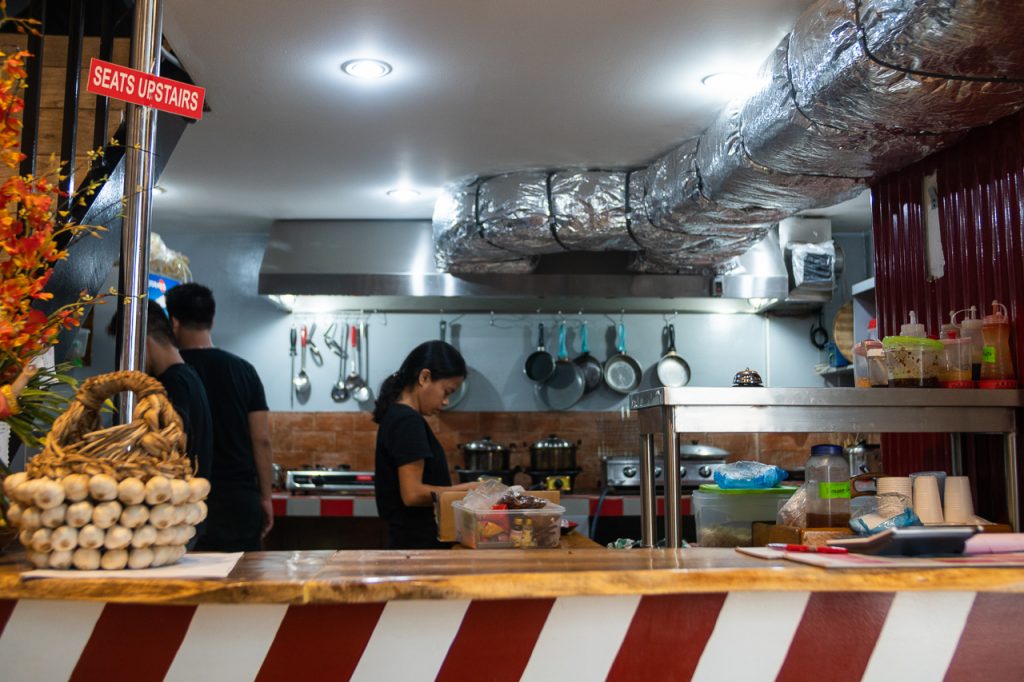 For now, Mamaztix is in no hurry to go against competitors or big brands around the area. What they are focusing on is making their food as best as they can without raising prices to keep catering to the public who wants to get a taste of the corner street ihaw-ihaw without breaking the bank.
Get more stories like this by subscribing to our weekly newsletter here.
Read more:
You can customize your own ramen at this Malate resto
Makati's favorite gotohan is now in Malate
Drink, dine, and dance at this hidden bar in Shaw Boulevard
TAGS: Hainanese chicken ihaw-ihaw ortigas
WHY GO?
They serve skewers reminiscent of the kanto-style ihaw-ihaw, as well as a Hainanese chicken dish at an affordable price.
MENU