Customize your ramen for only P250 at this Malate resto
Filipinizing a Japanese favorite
info
My Own Ramen

Japanese

11 a.m. to 11 p.m.

₱

P100-P300
Malate with its streets teeming with history and culture is a sweet spot for foreigners looking to discover Manila. People of different nationalities frequent its bars, restaurants, and establishments which one could easily navigate through owing to their proximity. It is no wonder why many new shops and restaurants are popping up in Malate, to cater both to the faithful and the foreign.
One of these new restaurants, although its offerings are nothing particularly new in nature, is My Own Ramen. Considering just how popular this Japanese soup has gotten in the Philippines, especially after a "celebrity" encounter which preempted lines at this well-known ramen bar in Makati; the challenge for up-and-coming ramen joints are not to come up less with new items on the menu, nor to argue just how "authentic" their noodles are, but simply to convince Filipinos to choose to dine in their shops rather than the hundreds of other chains in the metro.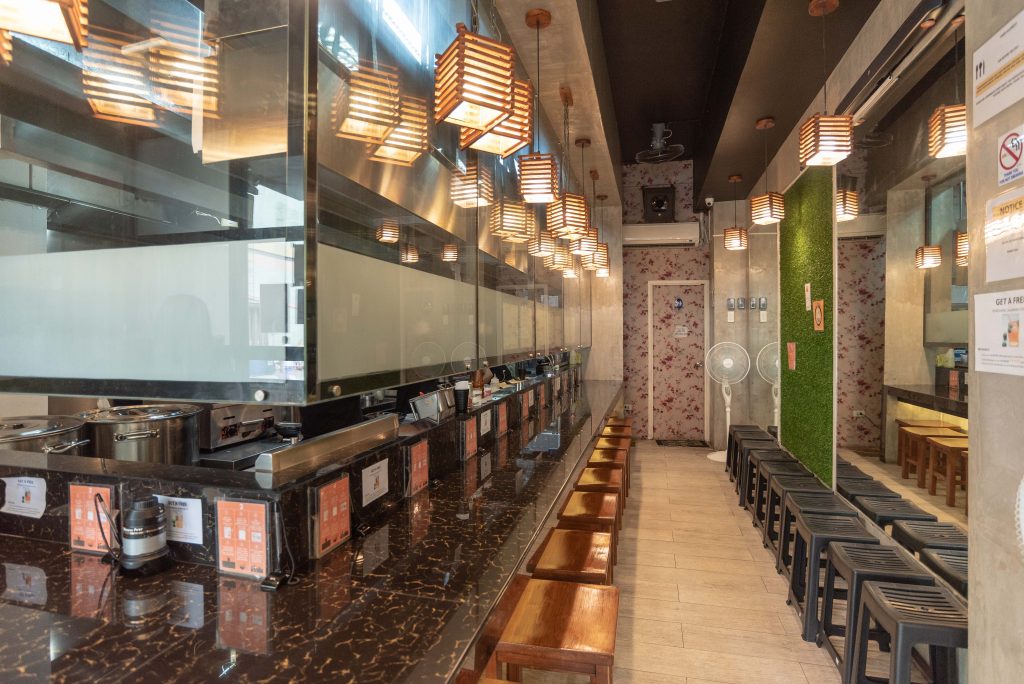 An answer that My Own Ramen has devised is to tap into the customization trend, where people become the boss of their own food. By allowing customers to choose what goes into their plates, and bowls, in this case, they believe that more people will be enticed to try their ramen out.
Mikee Ann Yu, together with her business partners, Jerry Cheng and Michelle Yu has taken to great lengths to make their ramen fit the Filipino palette without losing their Japanese customers because according to them, Filipinos like their ramen more on the creamy side.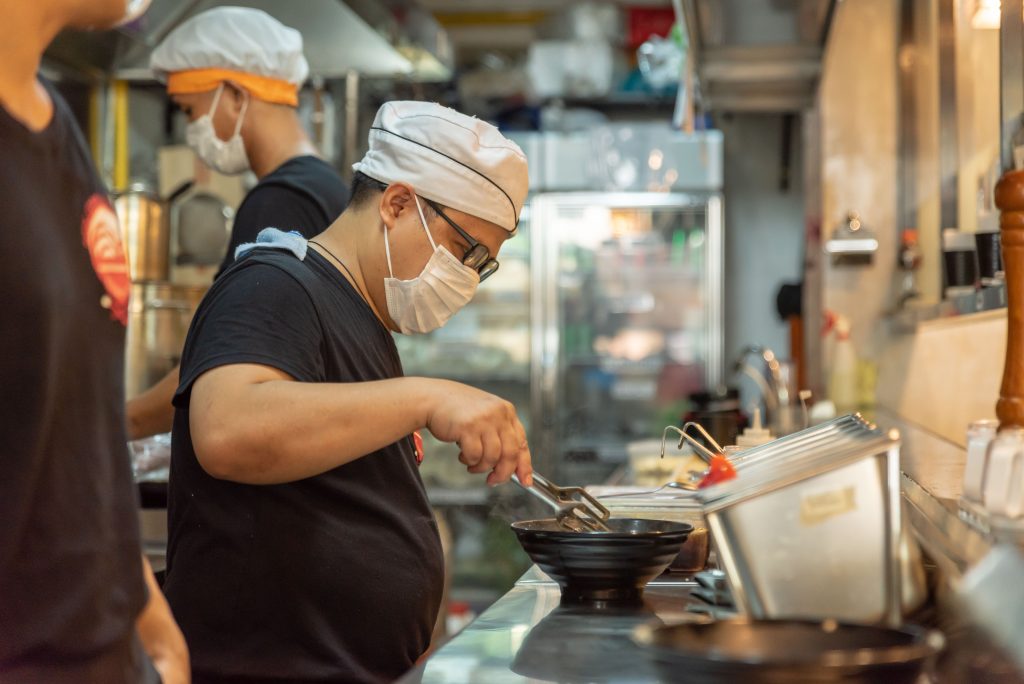 For Yu, it took multiple experiments just to perfect the broth, which they boast to have taken 16 hours to make. Their noodles are handmade and made fresh every day to serve customers which on peak days could balloon up to 200, and create lines outside their small shop.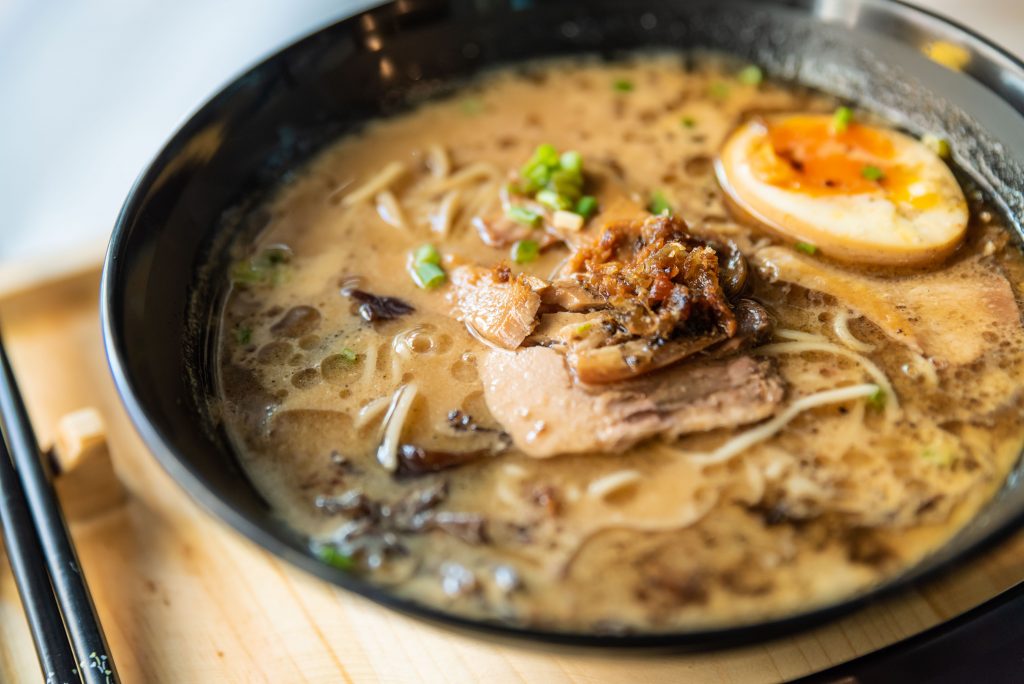 Their signature Hakata Fukuoka Tonkotsu ramen bowl, for example, is specifically made to mimic the regional dish in Japan with its thin noodles and hearty soup base made by simmering pork bone marrow for hours. For P300 pesos, customers can have a big serving complete with chashu pork slices, kikurage mushrooms, tamago, dried seaweed, and black garlic oil.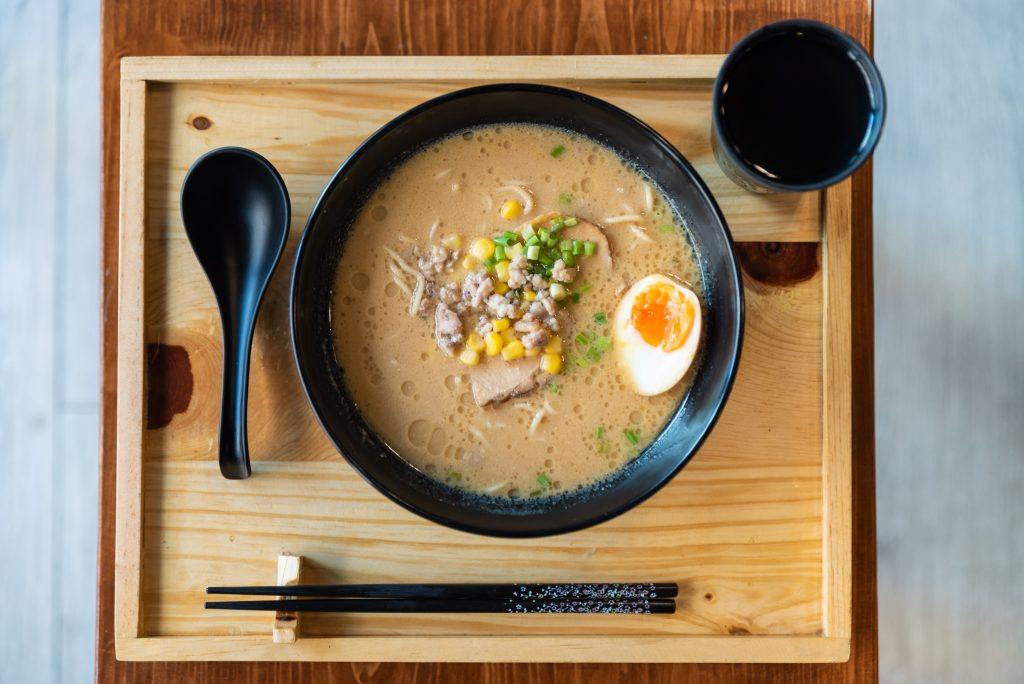 To adjust to the customers' taste, they allow for variations in spiciness levels, as well as offer add-ons, and extras. The base dish is P50 cheaper than the chef's recommendation, but adding toppings will cost you a little over the 300-peso ceiling for Tonkotsu ramen.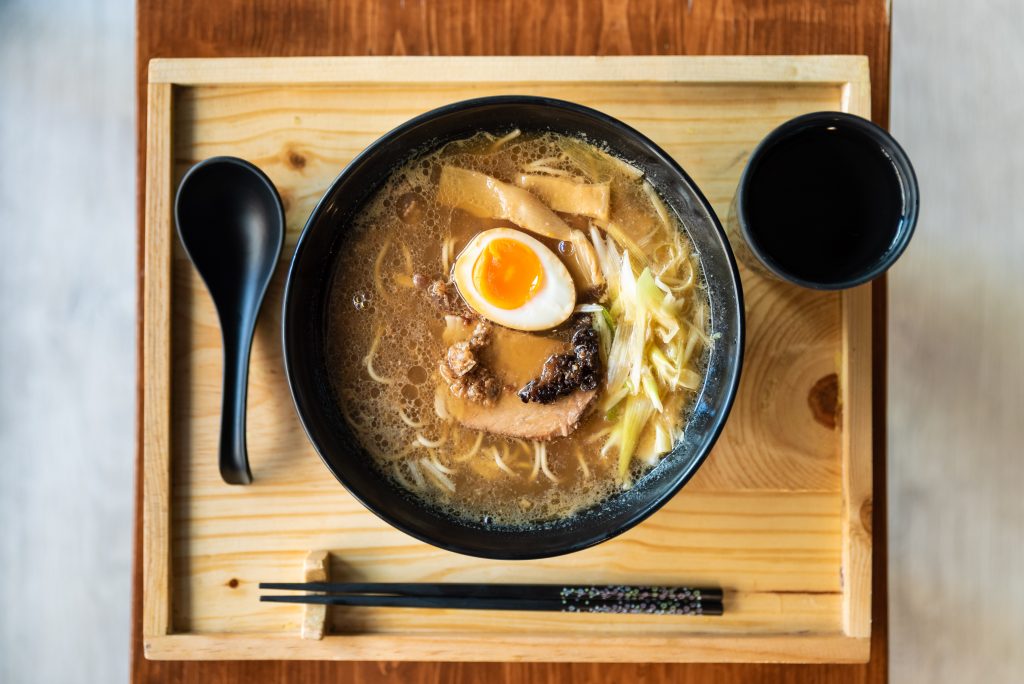 While for those seeking a different option due to dietary restrictions, My Own Ramen also has fish and chicken-based soup such as the shoyu ramen and miso ramen.
They have also included in their menu, to go with the ramen, a wagyu cubes dish. The glazed beef cubes have an almost melt-in-your-mouth quality, but if you're eating it alongside ramen, you might want to chew on it since slurping alone can be taxing.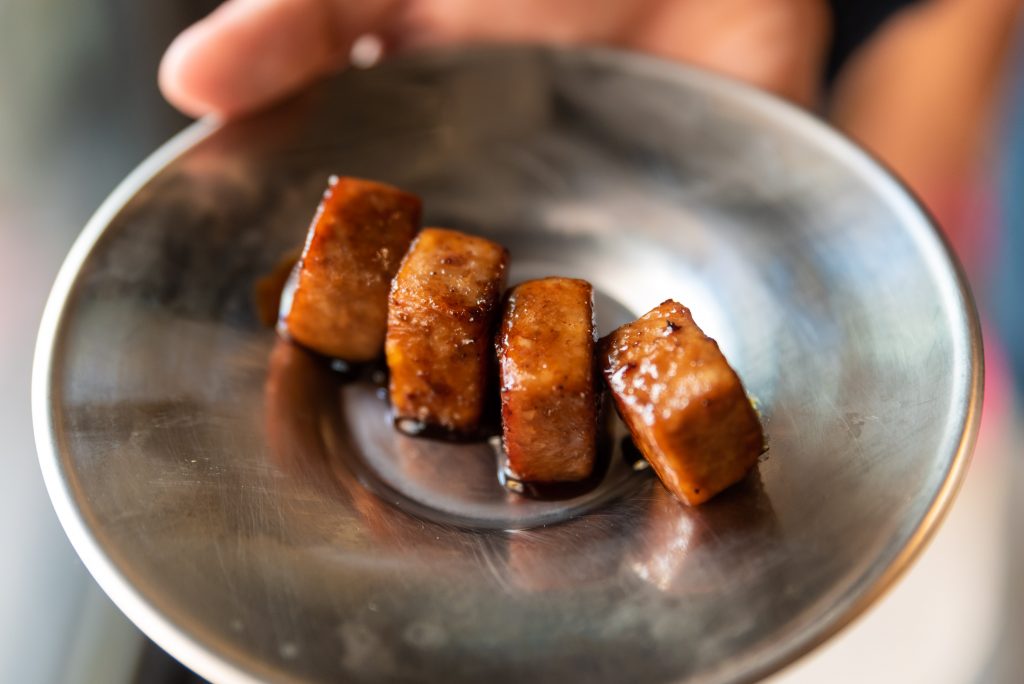 Recently, they have also launched additions which include pork and beef rice meals to give more options to local diners who are more accustomed to eating a dish with rice.
Seeing how well the reception is only a few months after opening, one can't help but wonder, if they have plans to expand or maybe even put up other branches. Their current location can only host 13 diners at a time, only a few seats shy of a burger stand sa kanto. But according to the owners, that is not yet on their plans. They want to focus solely on making their store better, then eventually even expanding their menu.
For now, everyone is welcome to come in, fill an order form if they wish to customize their ramen to their taste, add a few toppings here and there, and basically enjoy a warm bowl of noodles–all these right at the comfort of Malate.
TAGS: Malate my own ramen nolisoli eats ramen
WHY GO?
For a starting price of P250, you can customize their bestselling tonkotsu ramen with your choice of toppings and add-ons
MENU