Some years ago, salted egg everything was the poster boy of trendy food. It was everywhere. The sweet and tangy flavor of basically aged egg (yolk mostly) sprinkled and covered everything from chips to shrimp and crabs, sending avid fans into a frenzy. One of the key players to emerge from that period was a Singaporean restaurant turned food manufacturer, Irvin's. Filipinos to this day love its salted egg fish chips and potato chips.
[READ:
Food origins: Why salted egg is red while bagoong and buro are pink
]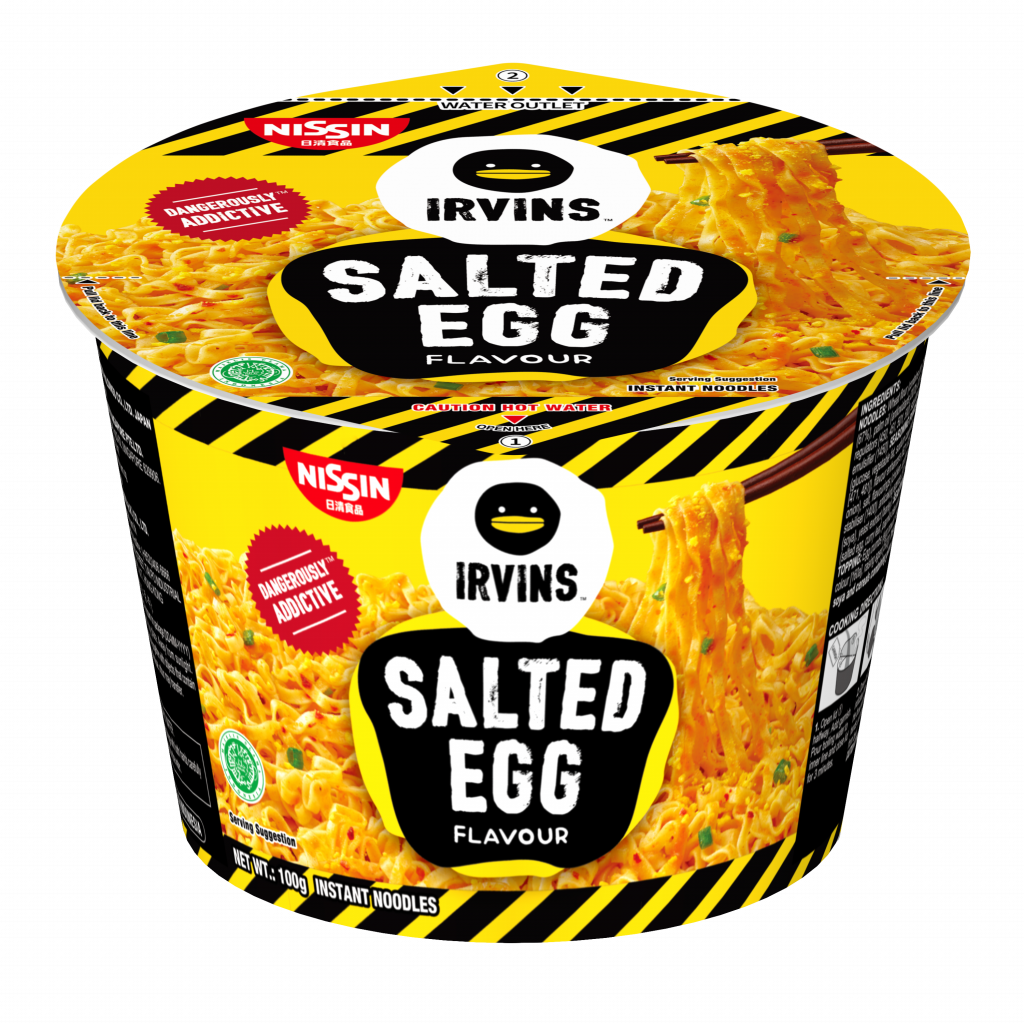 Since its inception in 2014, it has expanded to the Philippine market as a fixture in malls. Seven years later, its newest product will surely capture the same market.
Irvin's announced its collaboration with Japanese food company Nissin at the latest iteration of the annual Singaporean Food Festival: the salted egg flavor instant noodle bowl.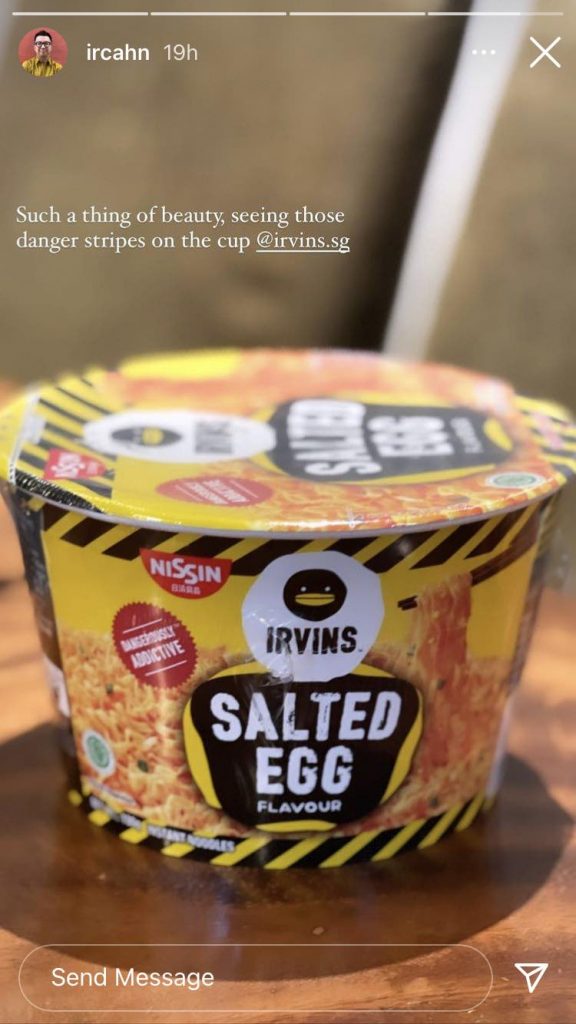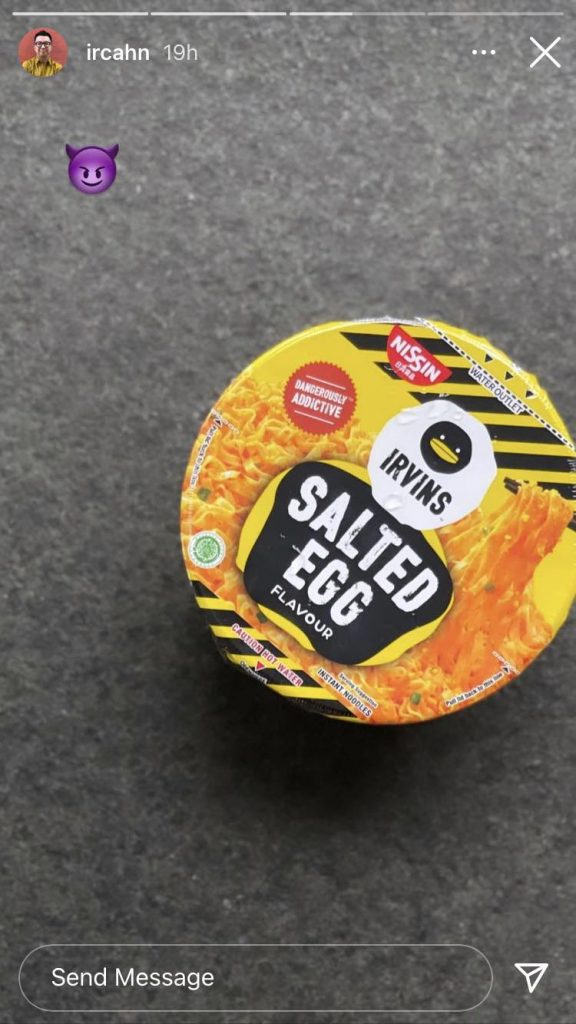 Ircahn Hasaka Yuga Gunawan, Irvin's co-founder, shared a first look at their latest innovation on his Instagram Stories on Sept. 5. The noodle bowl, reminiscent of the ever-popular instant ramen staple in Filipino—nay, Asian—diets, consists of mee pok noodle and savory salted egg seasoning topped off with spring onion and egg crumbs. Priced at S$2.95 (approximately P110) per pack, the instant noodle bowl is expected to hit major Singaporean supermarkets this month.
As to when this new product will be available locally, there has not been any news. But much like our beloved instant noodles, it cooks with just a splash of hot water. Drain the excess liquid, season, and eat.
It's as if salted egg never went away.