Read more stories

Read more related stories

Provocation is a two-way street in Carlo Calma's approach to architecture. His style of blurring the lines between art and architecture, of combining different design movements, principles, and even disciplines into his own particular language always spurs the imagination, but a provocateur must also always remain open to being provoked. And for Calma, nothing is off-limits as a source of inspiration.
Like the word and concept of "infinity," which the architect has since explored and fully fleshed out into a three-story 1,000-sq.m. home. Starting out as a sculptural model, the World Architecture Festival-nominated Infinity House now sits on a residential street in Makati, looking solidly planted among other, more typically gated houses in the village despite its arrestingly unique façade. Completed just a little over a month ago, it is now the home of Calma's father, contractor Pablito Calma. 
Seated at the marble dining table that can host 18 people, the younger Calma reflects on how the house that his imagination built continues to yield surprises even to him, now that it is lived in. "A space always changes. Maybe you start with minimalism, then the client's taste—in art, for example—dictates how it would grow; it keeps on 'moving.'" 
[READ: Inside architect Carlo Calma's colossal skeleton-like Infinity House]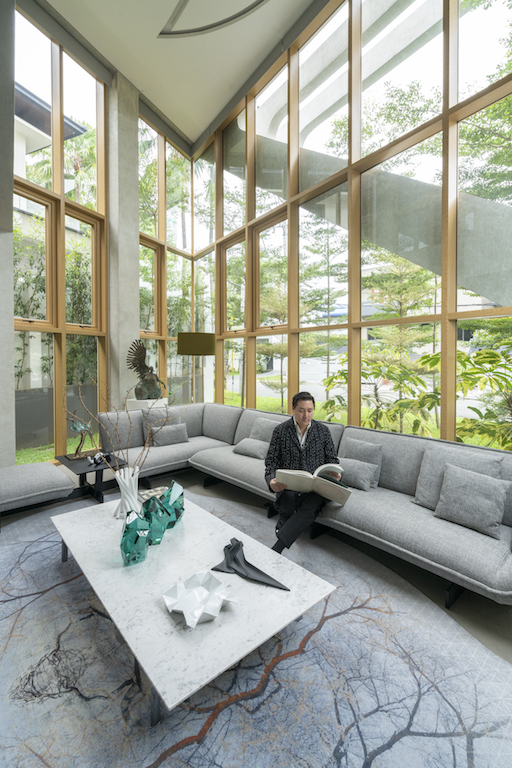 With the Infinity House, in particular, the occupants' daily lives have molded it into more than just a showcase of fantastical architectural details; a second, north-facing living room, which Calma describes as "a more informal sitting area," is favored by his dad, because of how the morning sunlight pours in through the floor-to-ceiling windows, filtered by the leaves and branches of the African talisay trees outside.  "This house is owned by a 90-year-old guy who has two grandkids, so it's also a home for them. Whenever I work on a project, I envision every furniture piece to be fixed in that space, but nothing really stays 'fixed'; I just present the client a curated idea of a space where people can live in."
Not everything has to be demolished; when you take the time to study the historical purpose of an old structure, you can see ways on how it can be repurposed.
It is, after all, not just about mere provocation but also intent. In balancing the two, Calma also functions as sort of a conductor who anticipates how occupants could and would move about in a space, like actors on a performance stage of his creation. He brings this approach to Calma Properties, Inc., which he formed with his brother JP Calma in 2017; their cousin Ed Calma is on board as a design consultant. "Our philosophy is to work on projects that can have local and global architects working together," he describes. "All of the developments we work on have mixed uses, usually of a museum and a residential space." 
This is evident in the company's first project, the Monument + Film Archives Museum in Quezon City that will be housed in a restored 80-year-old heritage house. A structure that has served as a setting for some of local cinema's classic works, such as the Fernando Poe, Jr. movie "Ang Leon at ang Daga" and the seminal '80s coming-of-age film "Bagets," the museum is located along Mother Ignacia Street—an area that pretty much remains the hub for film and television production in the country. Calma envisions the museum to have a 50-seater screening room at the top where the public can watch works from the country's century-long history of cinema. "It'll be kind of nostalgic," he describes. "It'll be as if the audience were submerged beneath the roof, like how young kids used to sneak into cinema houses, or as if they were on a magic carpet ride. It's kind of child-like in that sense, with all these references to the '70s, '80s, and '90s." The development will also feature 25 residential suites (one per floor) with a penthouse that has a 360-degree view of the Sierra Madre.  
Aside from the obvious celebrity factor, the museum also embodies the Calma Properties' vision of going beyond the usual practice that most real estate developments in the country resort to. "Aside from preservation, we also like repurposing what's old, which is something we could all learn from as we develop our cities. Not everything has to be demolished; when you take the time to study the historical purpose of an old structure, you can see ways on how it can be repurposed." He points out how the most interesting buildings are the ones that are rich with history. "Imagine seeing ancestral houses sandwiched between newer ones. The city landscape just becomes even more interesting."
The question of what a museum is relates to how we identify ourselves, given our rich culture and history: How to brand it, in a sense, through proper storytelling.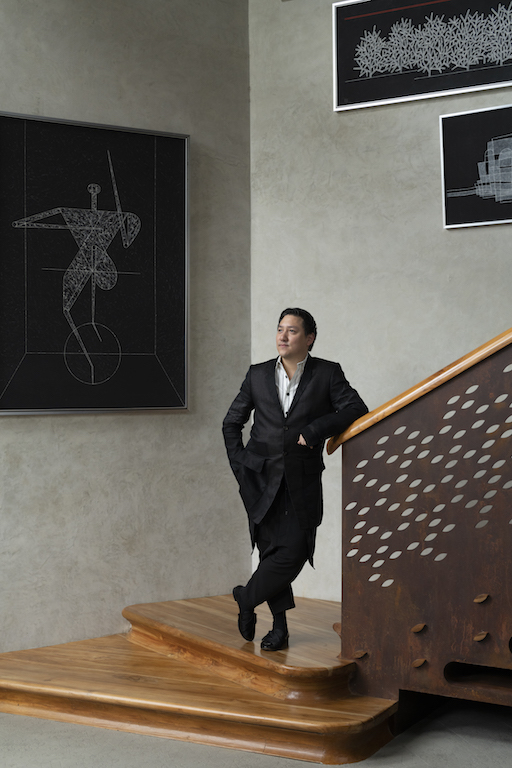 Calma also remains fascinated by the dynamics between what is natural and what is artifice, which is why location always informs the focal design idea in the developments he works on. He envisions the second Calma Properties project, the Museum for Architecture + Residences in Nuvali, to look like a structure that grew organically in the space, and the area's previous incarnation as rice terraces became the starting point for the structure's design: a 22-story complex that looks like a vertically flipped grid of rice paddies. The design is by Japanese architect Sou Fujimoto, whom the company tapped for this particular project.   
Both museums are designed to challenge conceptions of what a museum is and could be. As Calma puts it, "Do they always have to be about art pieces? Museums can be as temporary as a pop-up space, they can be housed within a house. The question of what a museum is relates to how we identify ourselves, given our rich culture and history: How to brand it, in a sense, through proper storytelling."
With the Museum for Architecture in particular, he envisions it to be an open platform where creatives from different design disciplines (architecture, fashion, art, etc.) can present models of their concepts, within certain parameters. "Everything now is multi-disciplined," he explains. "I want people from even small design studios and companies to be able to submit models, a maximum of three—one from the past, the present, and the future—and they can also be related to technology and the environment. Because the museum will be open to the public, people can then see all these ideas and the precedents for them, and just imagine the connections they can make simply by seeing all these different creative visions." It'll be a site for deliberate provocation, which the architect hopes to become a cultural identifier with all the ideas it will contain and generate.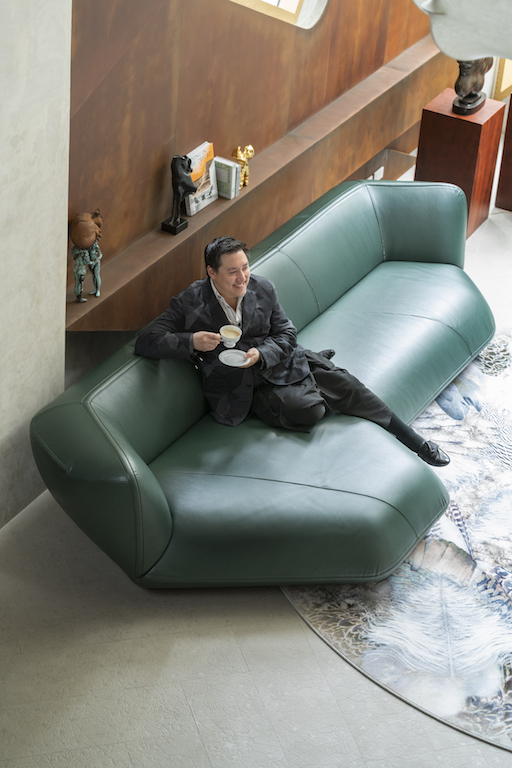 As for his own ideas, Calma doesn't see himself getting so jaded as to no longer be provoked by what is already in existence; he admits to deliberately opening the Google Maps app to see what else can be done. An old cockpit in Pasay, for example, recently sparked his curiosity and led him down the rabbit hole of the historical significance of cockpits in Filipino culture. "That popular lechon place in Quezon City? That place came to be because of the presence of a local cockpit." 
Manila's organized chaos, as he describes it, is always worthy of creative illumination. "How can light enter a street and create a canopy, given the urban growth that we've had? How do you make our eskinitas more interesting, just by seeing how buildings and structures co-exist side by side and in terms of how a city grows? Imagine a modern-day cockpit set inside a mall or at a street level; it won't be a cockpit per se but a market area. Or a palengke that goes vertical, a series of market squares that go up like that. Or a building inspired by local embroidery. These are very Filipino ideas technically, but not literal or cliché; they go beyond the ideas of local architecture as the bahay kubo or the bahay na bato." To a provocateur who is just as open to being provoked, ideas will never run dry. "The city is ripe for inspiration."
This story originally appeared in Southern Living Homegrown Issue
Get more stories like this by subscribing to our weekly newsletter here.
Read more:
Inside architect Carlo Calma's colossal skeleton-like Infinity House
The material and immaterial space of the Aquilizans' Fruit Juice Factory
NEX Tower wins the 2019 Urban Land Institute Asia Pacific Awards for Excellence
Architect couple in La Union turned a container van into a retro, functional abode
For any working mother with three boys, the idea of hosting people at home for a dinner or even just drinks can feel like an extra imposition on an already loaded plate, but Ria Francisco-Prieto has found her own solution.
After years of creating a space that she enjoys living in, she already has a place that lends itself welcome to both planned and spontaneous gatherings, like late-night drinks after a busy day. As for particular details—food, for example, and the dining tableau—she understands the importance of delegating.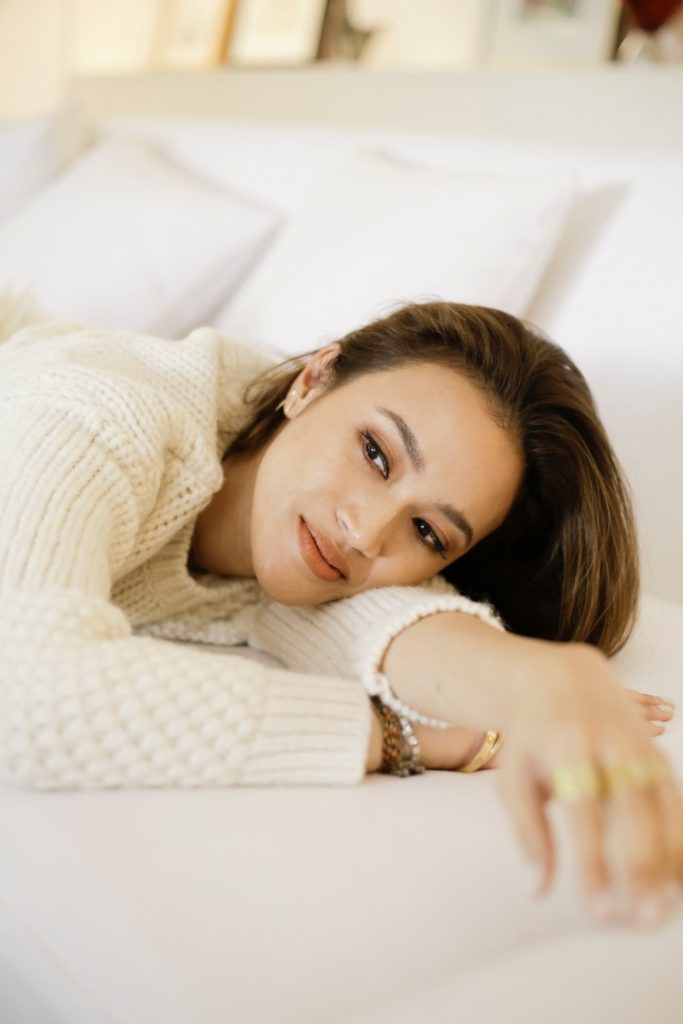 "Our helpers are super trained already," she immediately admits when asked about the prep she does whenever she has people coming over. "When we're hosting a dinner at home, which happens at least once a month, I show them a picture of the table setting that I want and say, 'This is how it should be like.' We also know which restaurants to order food from, because it's just less stressful to not have everything cooked from scratch." The Prieto household observes one rule when it comes to hosting, though: "There has to be at least one dish that's cooked here at home. I can't cook to save my life, but our cook Winda, who has been with my family since I was in high school, has certain recipes that she's good at.
"I've always felt this need to share things I've discovered with others, but I'm also very thoughtful about what I put out there because I have respect for my readers."
"I don't try to stress too much about having people over. I like things to be pretty, but if you have a good foundation already, like you already have some good stuff around the house and your staff knows what to do already, it's easier." She adds, laughing, "If I want to decorate a bit more, I just get leaves from outside."
The good foundation she mentioned is her bright home that can pass for an art gallery, what with all the artworks Prieto and her husband Paolo have collected through the years. Framed works from the likes of Malang and Jose Joya share display mileage with pieces from contemporary artists such as Nikki Luna and Jake Verzosa, and mid-sized installations are placed alongside functional furniture and gadgets, such as the wire sculptures that are placed beside an impressive sound system that includes two Sonus Faber speakers and a Clearaudio turntable. The cozy white L-couch and the boxes of records are further reminders that this is, indeed, a home.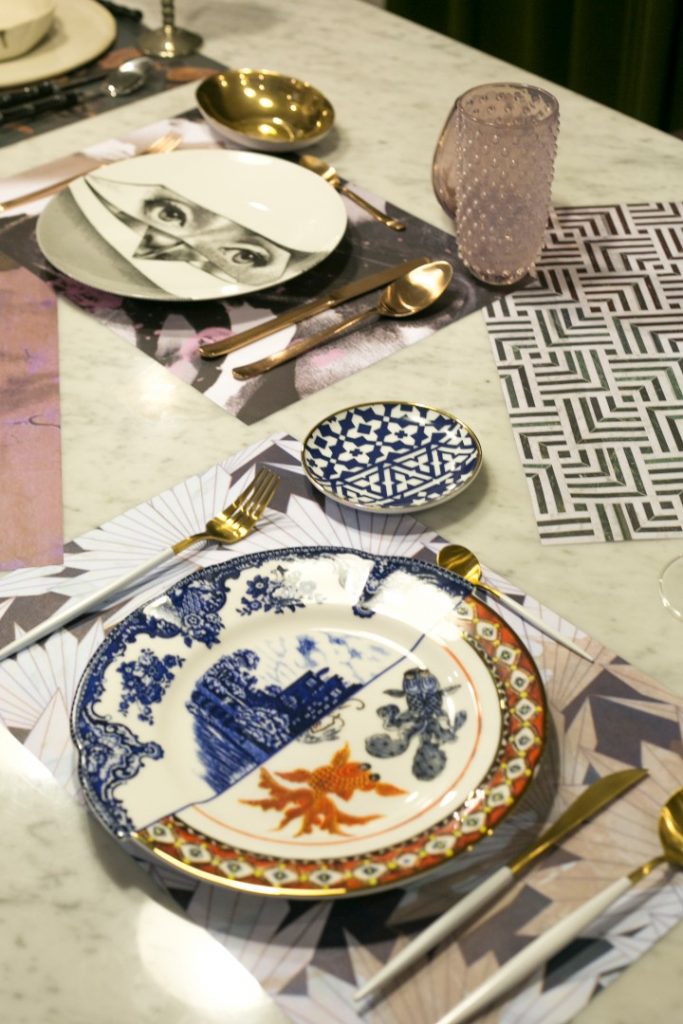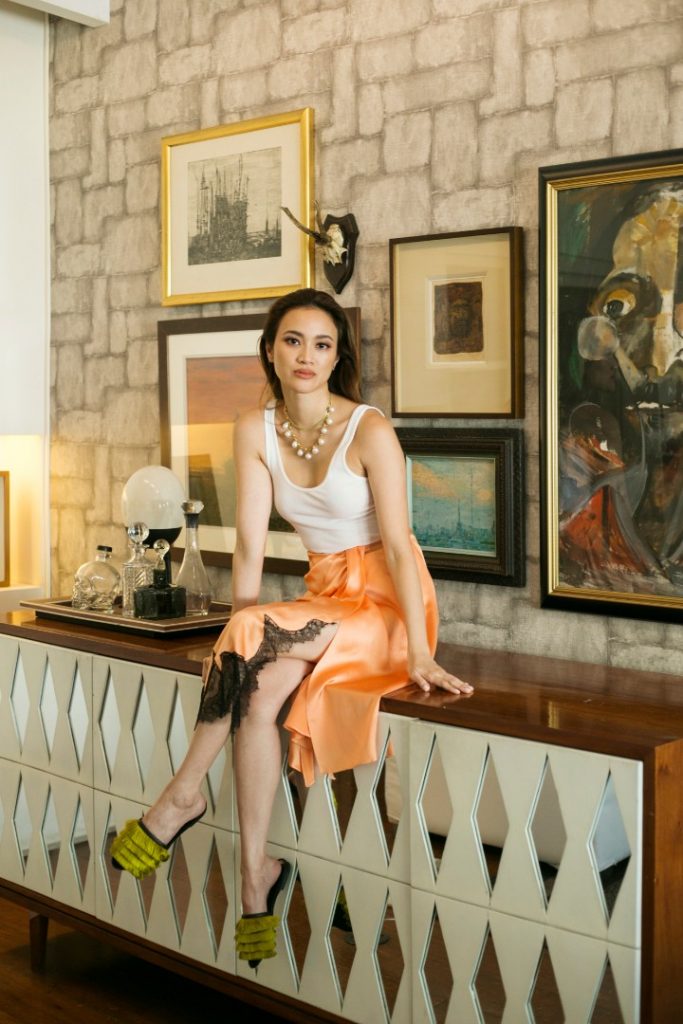 "Guests have told me how comfortable they feel here," Prieto says. "There's nothing too precious here, because I have three boys who like running around. There's nothing too precious to break or stain; not everything has to be perfect around here, because even I would be uncomfortable if everything has to remain a certain way." There's really not a lot of difference between how her family lives in their own home daily and whenever they have visitors over. "And that makes it easier on me and on the staff, because there's a system in place already. I don't have to think too much about every little detail; I can just enjoy myself, the company, and the food."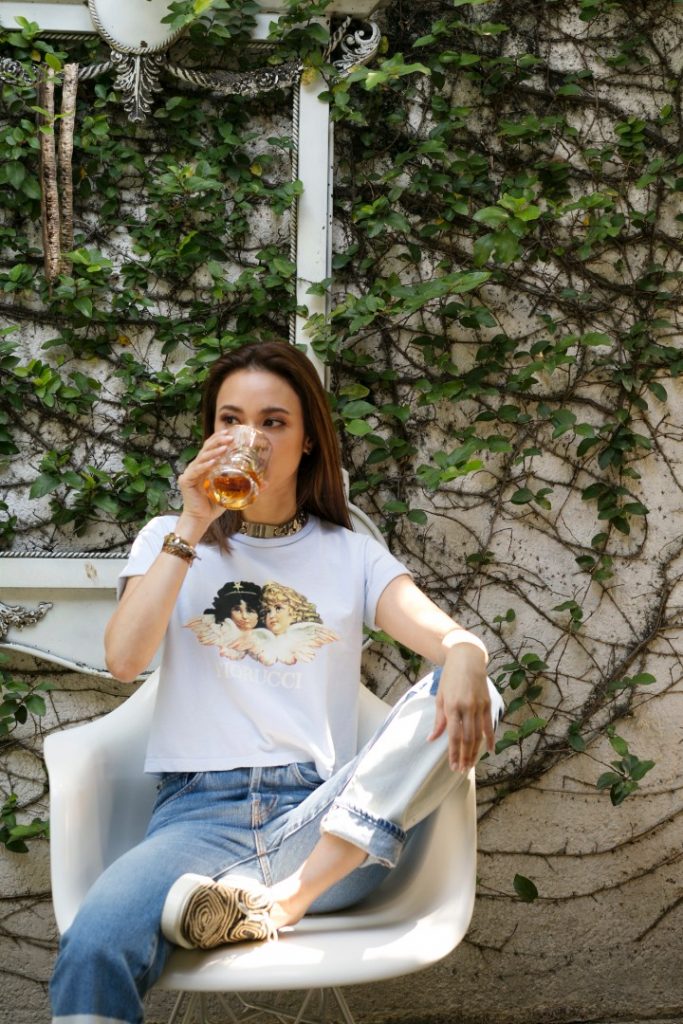 Part of building that good foundation, that working system, comes from Prieto's editor's eye. Half-joking that her taste is "actually basic," she credits the 17 years she has spent as a lifestyle editor for her confidence in sharing her ideas on what products and experiences can make life better—something she continues to do with her lifestyle website Ria Recommends. "Basically, what editors do is to recommend things, so I'm not special that way," she says. "But I've always felt responsible about what I put out there. With Inquirer RED, which was something I had conceptualized and built, I was always conscious about keeping my integrity when it came to the products we'd feature. I've always felt this need to share things I've discovered with others, but I'm also very thoughtful about what I put out there because I have respect for my readers. I know the value of money: I work, people work, and money doesn't grow on trees. With anything I present, I always consider if I'd buy it myself or if I'd use it too. That's very important to me."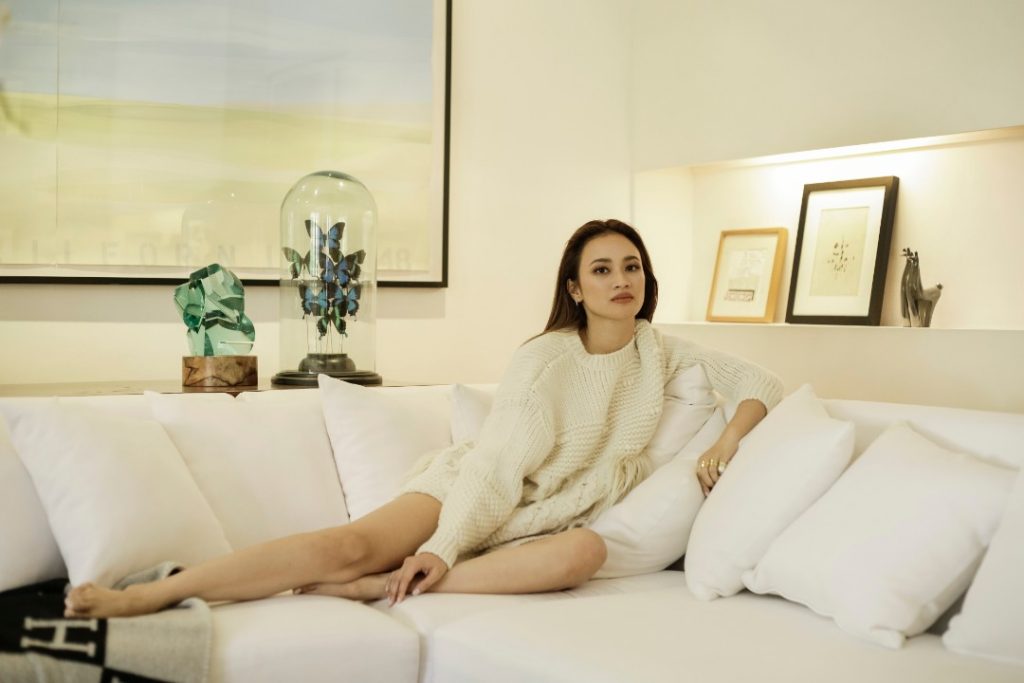 "I know I don't know everything, and that's where the curiosity and exploration come from. I think that as long as you're not hurting anyone or you're not stealing from anyone, there's no harm in exploring the world."
Prieto has begun branching out from recommending to creating products that people can buy. There are her paper placemats with their elegantly abstract prints, which she started selling last year, and which she says her helpers appreciate. "People can choose to reuse them if they want to, but really, compared to the amount of time, water, and soap they use to wash the usual placemats, mine can make things easier." There's the line of tastefully simple jewelry pieces that she has been working on. "What I like about them is that you can wear them without everything having to match each other," she describes, showing off a cuff-like earring on one ear and one done in a leaf outline on the other, both in gold. Then there is the upcoming limited selection of caftans that Prieto is collaborating on with designer Gian Romano.  All items will soon be available on her website. "I just want to present good stuff that can make life easier," she says of the ongoing evolution of her brand.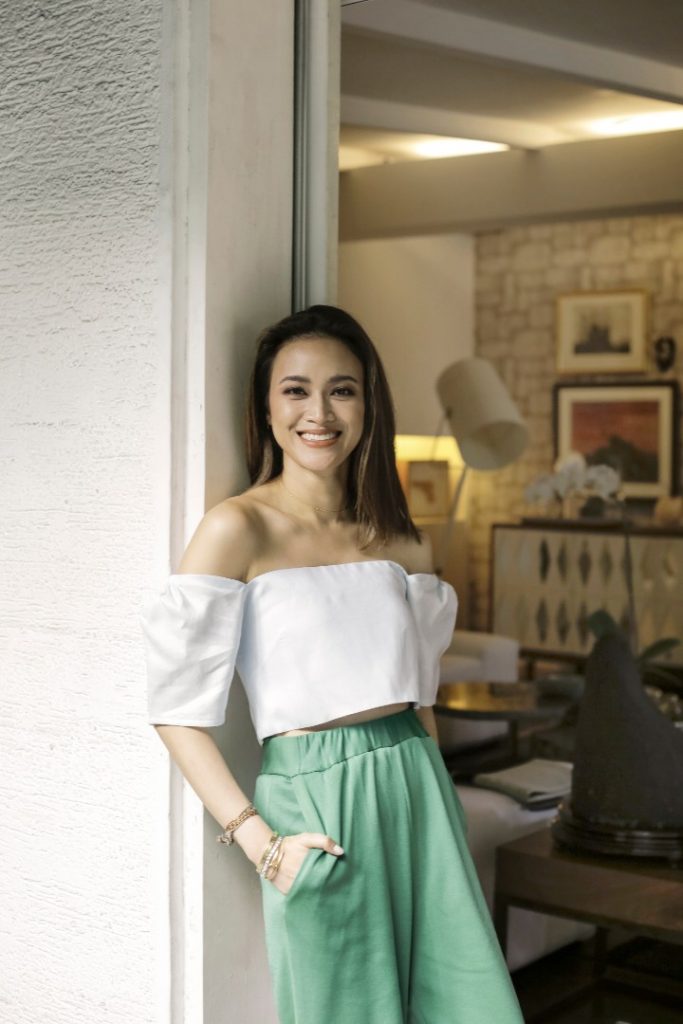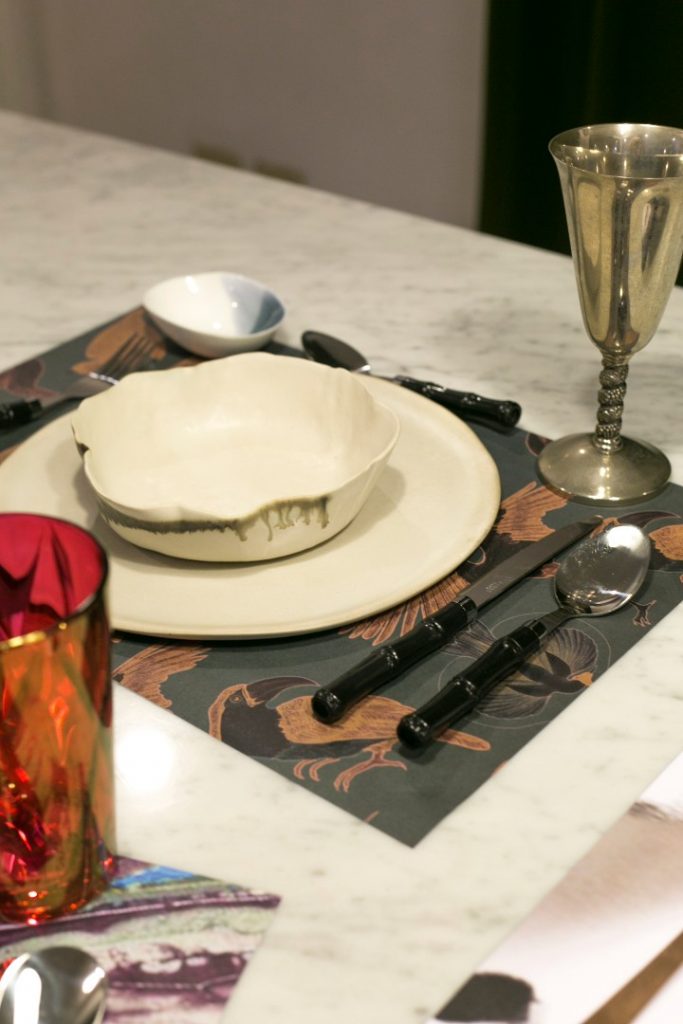 A good foundation, then proper delegation—two principles that make Prieto's life seem charmed. But at 41, she remains interested about the world at large. With her home as a welcoming place where she can always rest her head, Prieto lets her childlike curiosity lead her to new discoveries that she can then share with others. "People sometimes tend to put themselves within boxes and put too much pressure on themselves," she reflects. "I know I don't know everything, and that's where the curiosity and exploration come from. I think that as long as you're not hurting anyone or you're not stealing from anyone, there's no harm in exploring the world."

MAKEUP MAYESA DELOS SANTOS
HAIR EDDIE MAR CABILTES

This story originally appeared in Southern Living Host Issue
Read more:
Fashion is political, according to the young designers of Toqa
Andi Eigenmann now lives the life she's always wanted—by the beach
Why Xandra Rocha would rather eat than cook
Celine Lopez, just a couple of years shy of 40, believes she's on her fourth life now. And in this fourth "reincarnation," life for her is all about building and establishing Gypsy Rosé, a blend of sparkling wine that's meant to appeal to the young Southeast Asian market, even those who are reticent about getting into the intimidating world of wines.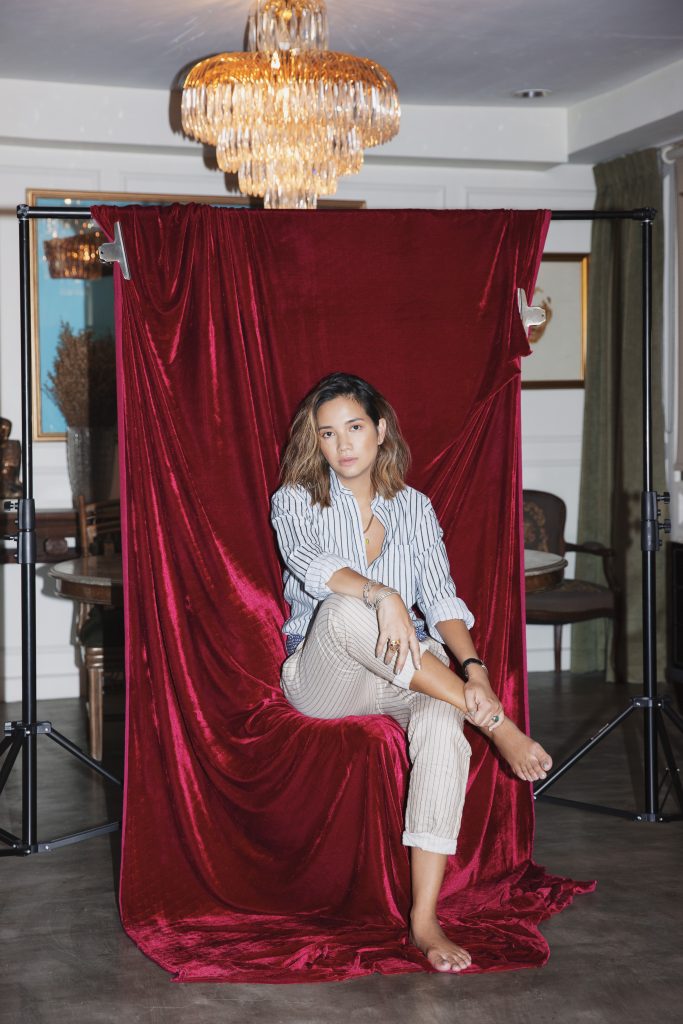 "My business partner Monette Bata-Garcia and I started this last year," Lopez says. As workout buddies who liked to have some tipples together after putting in time at the gym, they soon discovered how different their tastes for wine were. "Economically, that's how it started. We'd end up ordering numerous bottles. It was so silly that we joked, 'Why don't we just make our own drink that we both like?'"
Their half-joke soon had them doing research and going around different vineyards in France, sampling blends and talking to winemakers. And as organic as the beginnings of Gypsy Rosé were was the precision of their vision of what their wine should be: "Something very inclusive, something that can be enjoyed by both a wine connoisseur and someone who has always wanted to learn more about wine but doesn't know how to get started on it."
"I see wine as something like making love: You don't talk about it, you just enjoy it."
Upon finding the right concoction that appealed to both of them, Lopez and Bata-Garcia initially wanted to keep Gypsy Rosé a private wine label. "But as we drank it more and more and shared it with friends who also really liked it, we realized we were onto something." What was initially a purely hedonistic pursuit became a full-fledged business—one that has both women going all in.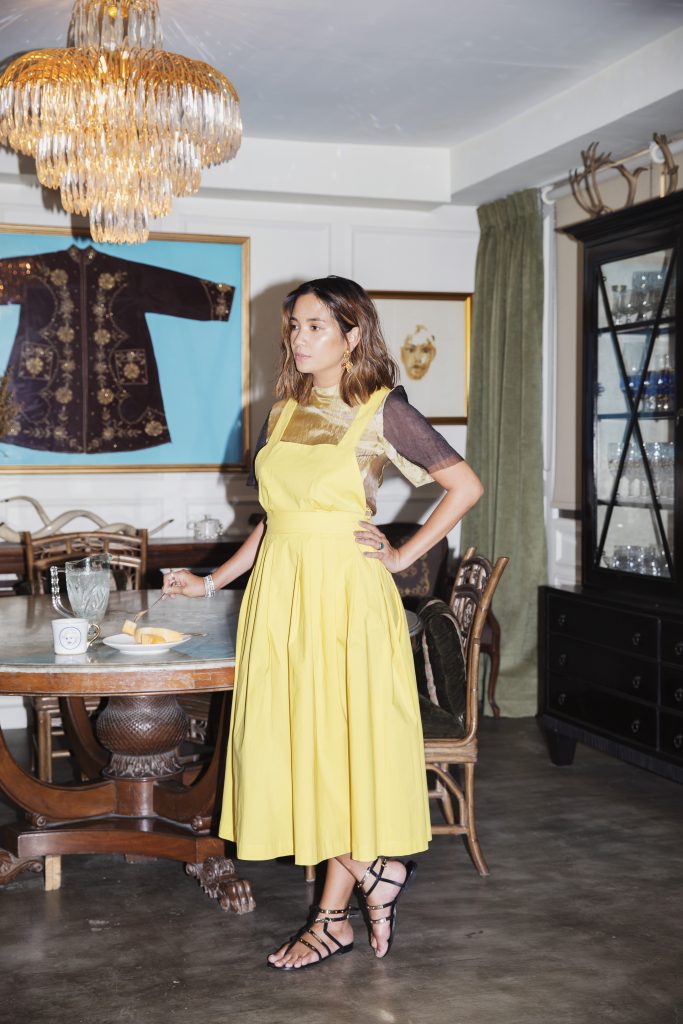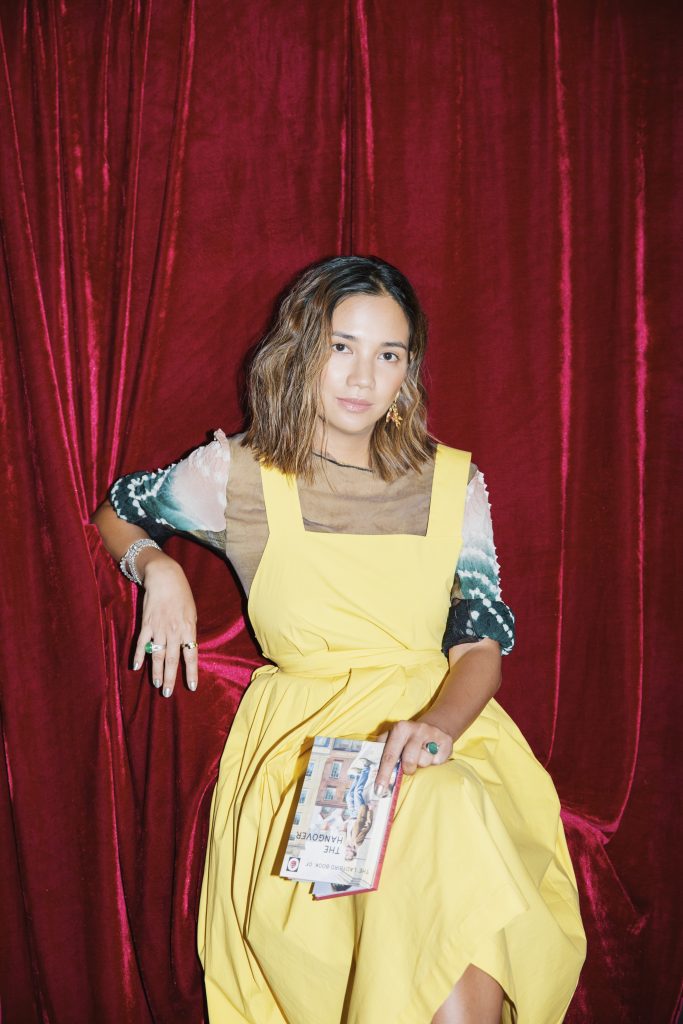 Part of that commitment is the ability to learn how to steer their small business through a constantly evolving market. "Ten years ago, it would have taken an eon to get our product moving," Lopez reflects. "Progress in communication and technology and more effective distributing channels have made things easier, but we also need to move fast." And to move fast, she and Bata-Garcia understood the necessity of keeping the company small, at least for now.
To launch Gypsy Rosé in Hong Kong, the two supplied wine for Marc Spiegel's Director's Cut party during the recent Art Basel and for a few exclusive dinners (one of them hosted by Vito Schnabel, son of contemporary artist Julian Schnabel), and they would deliver boxes of their product themselves, navigating through the crowded Lan Kwai Fong. There's no physical office yet for their two-woman business, and Lopez admits to doing most of her work on the green couch in her Makati apartment living room. Yet their label is steadily building its identity on social media, with the Gypsy Rosé Instagram page filled with beautiful yet cheeky images and equally saucy quotes.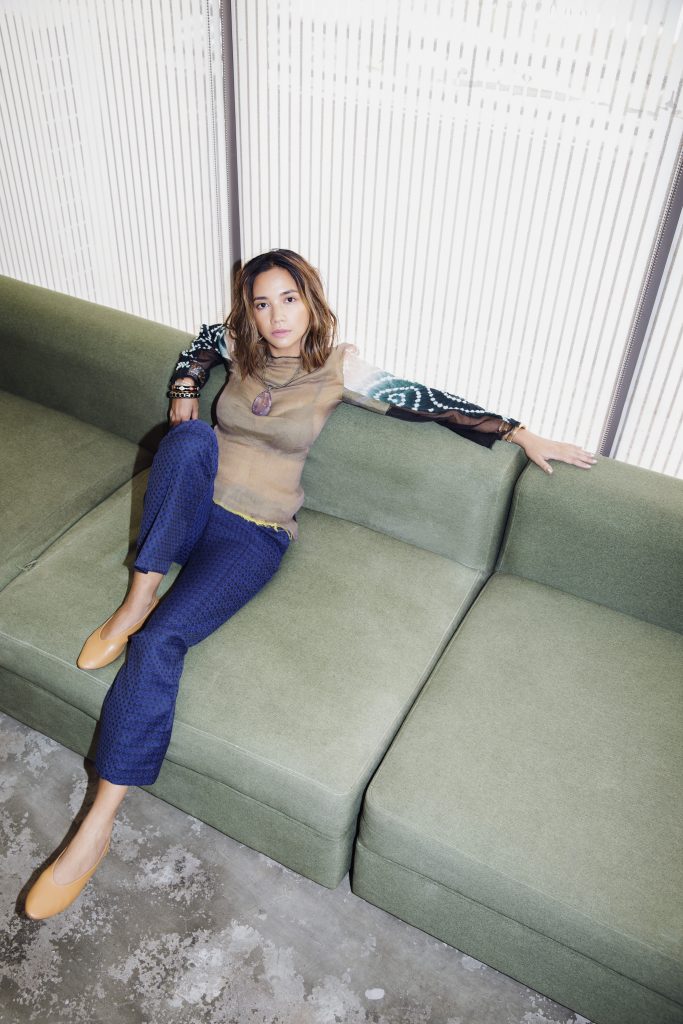 "Monette and I knew what we wanted, and she and I have very different personalities," says Lopez. "She's a bold and confident businesswoman who knows where to plug things, who's extremely efficient when making decisions. I'm more of the romantic one, creating ideas than creating stories for those ideas.
"We're wedged between the old school and new world ideas. What's important is that we hold the same views in more important matters, and also have differences in opinions over things that need to be examined first. It's that synergy and openness to one another that accelerated this journey."
What the two really agree upon is how "bloody great" their sparkling wine is, and how it can help cultivate more wine drinkers in the region. "When served very cold or à la piscine, meaning with ice cubes, it has that tarty, very easy-to-drink flavor. Its alcohol content is relatively low at 11 percent, so it adds something extra to lunches, dinners, and happy hours. It's also an easy wine to store at home; rosés aren't as temperamental as reds and some whites."
Ever the storyteller, though, Lopez has more romantic visions for their label. "I'd like to think we're a bit of a rebellious wine company, and I'd like to make Gypsy Rosé more than just a wine. I see wine as something like making love: You don't talk about it, you just enjoy it. And Gypsy Rosé is a message, a celebration of life, a celebration of every single day. A dream maker. A deal maker. I think everything in the product DNA has this in neon lights."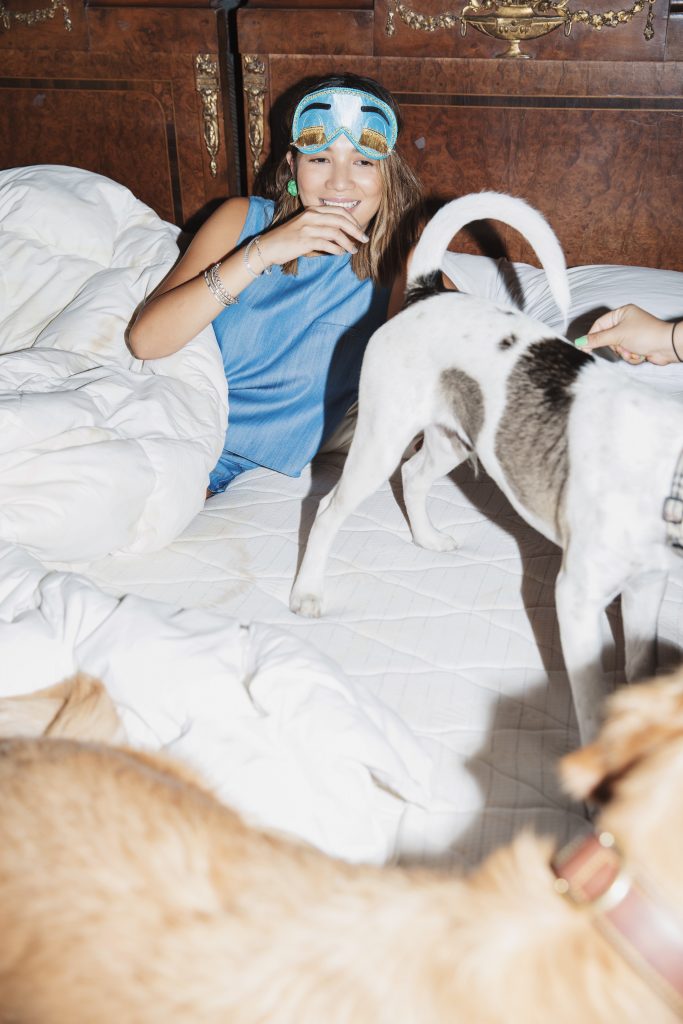 "I found success at a very young age, and you really think, in that moment, it will never end."
It's apparent in how she can talk almost a mile a minute about her new business that Lopez has found her zone with her rosé, but it was a different picture between 2014 and late 2017: After 14 years of working in the media and being seen as an arbiter of all things tasteful yet fun in the lifestyle scene, Lopez found herself flailing, with her post-media ventures fizzling out.
"I wrote a book (The Recorded History of a Girl) [and] only five people came to the reading. I tried to make an app with a brilliant team, only to hit a wall. I tried to create a cooking show, but when I asked my friend David Chang, who is probably one of the most important chefs in the world, what he thought, he just told me it was—in his words—'nothing special.' I tried to make cashmere shawls, write a movie, decorate Airbnb rentals—everything. I helped make a very successful movie Metro Manila, which was just another red herring to make me think life was easy. I also had a challenging tenure in branding an amazing skincare product in Paris, but the owner and I had different ideas so I ended up leaving. It's actually now a product with a strong cult following."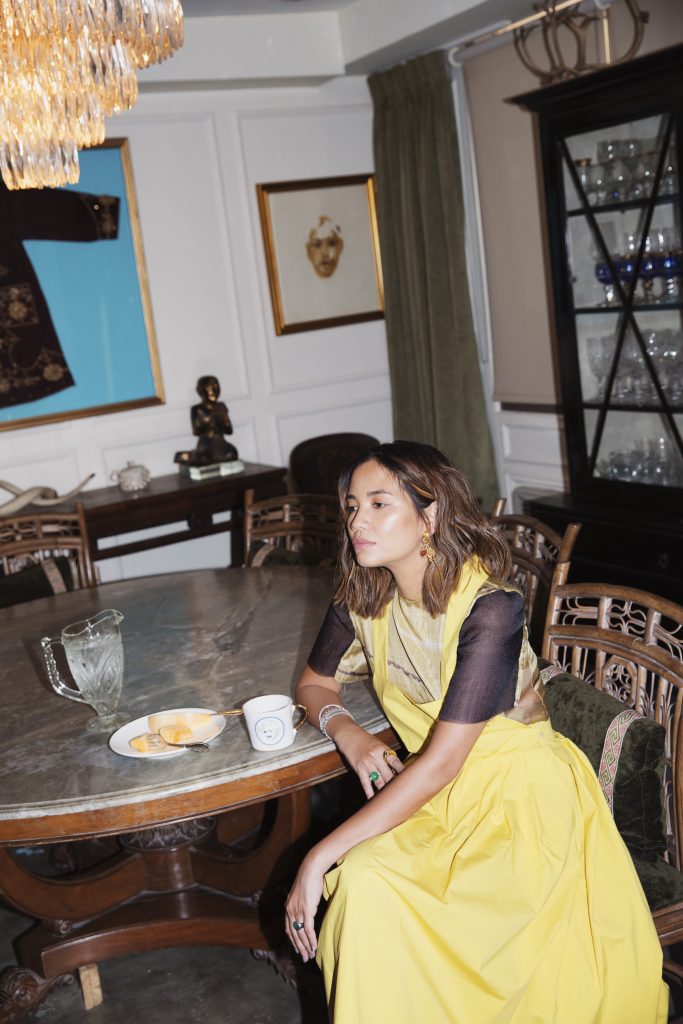 After taking hit after hit, Lopez admits to getting severely depressed, especially given the fact that she had been working since she was 17, and her 20s and early 30s were such fast, exciting times. "I peaked early," she reflects. "I found success at a very young age, and you really think, in that moment, it will never end."
She'd wake up at noon and look at the ceiling, wondering what she would do for the day, then end up watching television in her pajamas until she'd fall asleep. "And the cycle would repeat itself the next day. After failing at so many things, doing anything felt like a Sisyphean effort. I was wondering, 'What is it?'"
It was Bata-Garcia who helped Lopez rise from the rut she was stuck in. "She got me going to the gym and eating healthy [again]. But most of all, she has always made me think."
There was also something that felt easy about their business partnership, which to Lopez was a relief, as she had long believed in never mixing friendships with business and was always reticent about partnering. "Working with her, I realized how vital that buddy system is, because when I'm feeling weak, she's there for me, and vice versa. It really works."
"Don't ever think that your best years are behind you; don't ever feel that, seriously. If you think about it, we have around 40 more years to live, so there's no expiration date for ambition."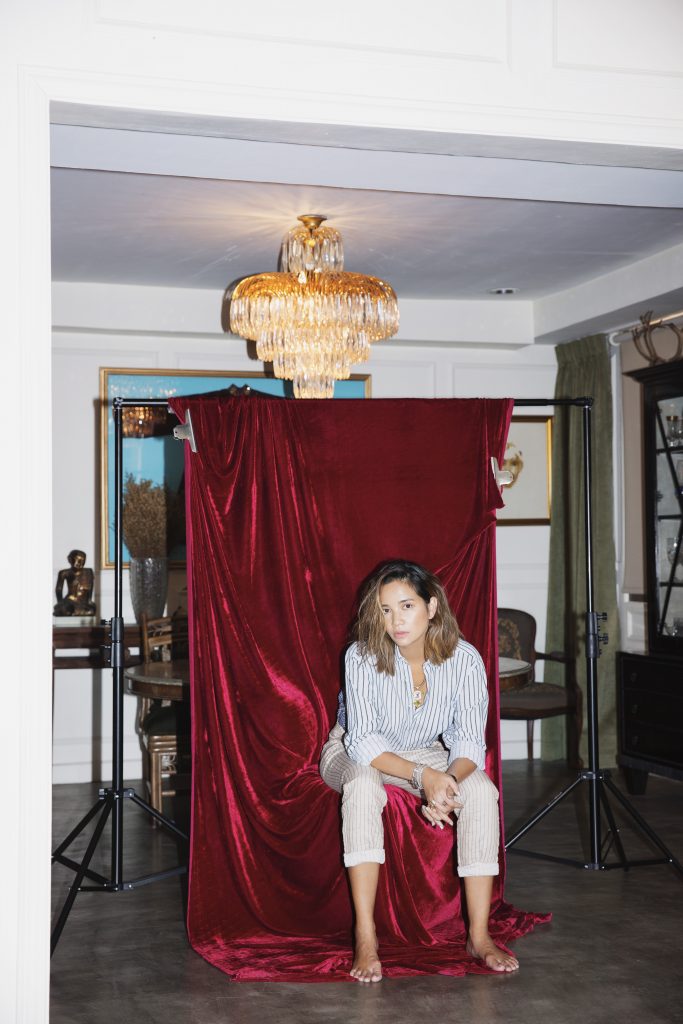 Lopez is turning 39 in October, but the proximity to the big 4-0 doesn't scare her at all. "Ever since I was really young, I had always wanted to grow older," she reveals. "Maybe that was why the skincare line in Paris didn't work!" She credits her mother Emily and her grandfather Fernando Lopez for serving as her best examples of finding more to life in middle age. "They started their impressive and affective careers in public office in their 40s, and even though they've done many other things, their years in public service are what people remember. I'd like to think I'm following their lead."
As someone who was a guiding voice to a generation of young women navigating the different social and cultural intersections of the lifestyle scene through her column in The Philippine Star, Lopez advises: "Don't ever think that your best years are behind you; don't ever feel that, seriously. If you think about it, we have around 40 more years to live, so there's no expiration date for ambition."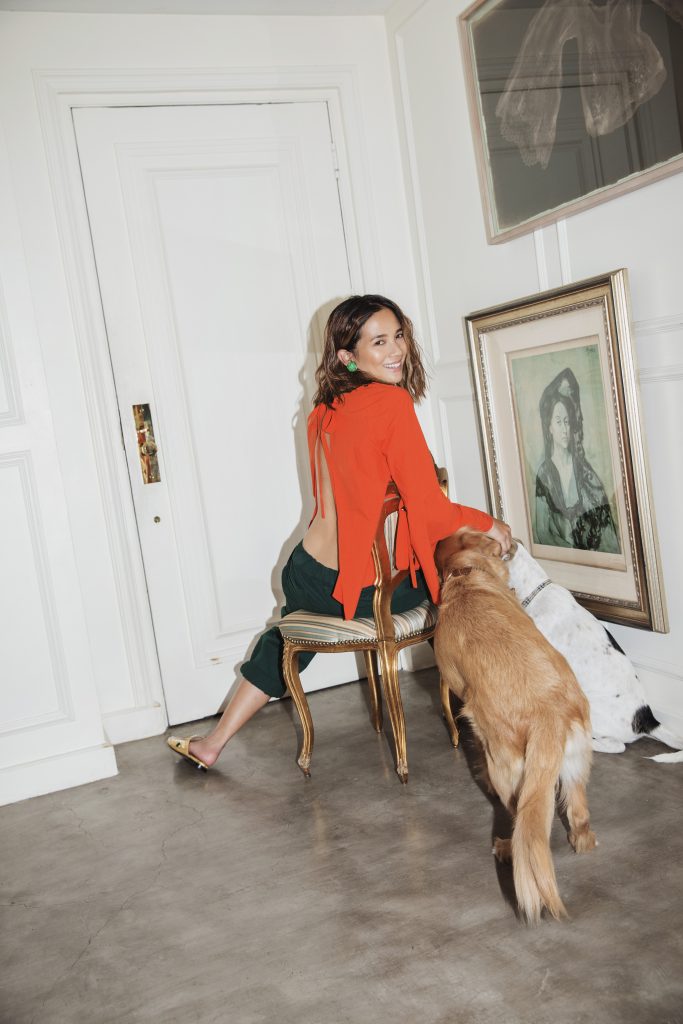 So what is Lopez up to these days? "I feel alive again. I have an alarm clock again, and I jump the moment it buzzes. You know something in your space makes sense when it is followed by a dynamic synergistic spark. To keep it alive… well, it's really no surprise. There's nothing like working your ass off to make that idea into a reality."
STYLING MELVIN MOJICA
MAKEUP PAM ROBES
HAIR JAN EDROSOLAN
This story originally appeared in Southern Living, July-August 2018
Read more:
How Felicia Atienza treads a conscious path to conservation
A family of artists talk about their creative process
For entrepreneur Mikaela Lagdameo-Martinez, there's no business better than motherhood
Patient. Calm. Practical. Likes security. A lover of comfort. Fixed.
Any astrology follower would immediately recognize these traits as Taurean. Anyone who knows Judy Ann Santos well would also recognize these traits as Juday's; the actress would even be the first person to confirm that.
"I can be as patient as you want me to be, as soft as cotton with friends and family, but if you hurt me, I can be as hard as a rock," she admits. "Ganoon talaga ang mga Taurus, ewan ko ba."
Patience is a quality that is obvious in her. No one could have hurdled over the constant difficulties that show business throws at any intrepid dreamer—and still come out popular and beloved after more than 30 years—without a great reserve of patience, and Santos had immediately picked up this lesson at eight years old. "When I started working, I got to interact with a lot of people of all ages, and that's when I realized may iba-iba palang klase ng tao na kailangan kong intindihin. I learned I cannot have things my way all the time; I have to process what the people around me want, too."
Fear as motivation
"I can be as patient as you want me to be, as soft as cotton with friends and family, but if you hurt me, I can be as hard as a rock."
It can be too big a lesson for a young kid to learn, but Santos wasn't like most kids. Impressionable and practical, she used her family's financial struggle as motivation to make her loved ones' future secure, given the fickle and taxing nature of her industry. "At 11, I understood that I cannot be not patient, not only because the working hours are long. I get paid an amount of money na hindi basta-basta kikitain sa anumang trabaho so why should I complain?"
Her exposure to senior actors and actresses who didn't fare well in the fame business after their shine had worn off also left a serious imprint on her: "They'd share stories na nag-enjoy sila masyado noong kasikatan nila kaya hindi nila naasikaso 'yung future. I always say that this line of work isn't forever because older people aren't given a premium in the industry."
The cautionary tales motivated Santos to secure life insurance for herself at 14, then those of her siblings' kids before she reached 20, and to buy her own house, a Roadtrek, and some property—in short, she became financially literate, unafraid to deal with money matters head-on. She also invested in a business, using it to convince her mother, who was then living in Canada, to come home. "I was trying to prove something to her too: that I can secure a future for her here so she doesn't have to work anymore. I-ma-manage na lang niya 'yung negosyo namin."
But whereas some people absorb the nature of their workplace like a sponge, Santos has admirably side-stepped showbiz's more volatile quality. "That's not me to begin with. I grew up understanding that I have to be as calm as possible because I cannot and will not control everything."
Openness as a binding tie
"I grew up understanding that I have to be as calm as possible because I cannot and will not control everything."
This calmness continues to help Santos navigate the many demands of both work and the home. Together with her husband Ryan Agoncillo, she's raising Yohan, 13, Lucho, 7, and Luna, 2, and is very familiar with the myriad of issues working mothers face every day. Of course, with a pre-teen and two kids below 10, things can become more than a handful in the household. Santos admits to some inflexibility, especially when dealing with their 13-year-old.
"I'm at a push-and-pull stage [with Yohan]. Maybe it's the hormones, I don't know, but she's dealing with so many things." Their eldest, she adds, is closer to Agoncillo and more open with him, whereas the two of them clash. "I feel I have to open up myself more, kasi nagiging judgmental ako in my protectiveness; hindi ko na napapansin na hindi na ako nakikinig sa kanya. But when I remember how I was when I was 13, I understand her more. Ganoon pala kapag may dalaga ka na, pumipitik ka rin!"
Lucho, meanwhile, is a sensitive boy who doesn't like it when people get upset. "So when he sees na napapagalitan si ate, hindi na niya gagayahin," Santos says. "Si Yohan ang bingo lagi kasi she's the first in everything."
She and Agoncillo bond with each child in their own ways, depending on the kid's emotional needs: Father and son have their boys' night out, usually consisting of games at Timezone and eating out, with Lucho planning the activities. With Yohan, the couple have honest talks with her to reassure her and comfort her regarding the stuff she reads about herself online. "With her, it's a balancing act of being a parent and a friend." As for the toddler Luna, "She's still at that stage where ako pa rin 'yung main activity niya. Mommy's girl talaga, so I'm just enjoying her attachment to me."
The couple is resolute in teaching responsibility to the kids, even when they have four household helpers. "We don't want them lying around the house doing nothing. Si Yohan na 'yung naglilinis ng room niya. Whenever we have a trip, I just check what she packs for herself. Si Lucho, he also cleans his own room and the aquarium, since siya 'yung gustong magka-pet fish. On long weekends, we tell them to read their school books first before they can play video games. We barter with the two older kids regarding responsibility."
With some endorsements a family affair, Santos and her husband are open with the kids about what work really means. "We ask if they want to do a commercial and what happens on a set. We talk to them about scheduling. We want them to learn how to organize their time and maximize their energy, how to talk to people, even grown-ups, with confidence but not too much. When they're working, they know they're at work, that there's a time for play and a time for being serious; hindi lang nila alam kung magkano 'yung kita nila. We equip them with the right attitude for work, kasi money can take them only so far but the right attitude can take them places."
Food as love
But it's not all practicality and sensibility in the Santos-Agoncillo home. There's also comfort, especially manifested through the food that Santos herself cooks. A graduate of the Center for Asian Culinary Studies and mentored by chef Gene Gonzalez, the actress came out with her own cookbook, Judy Ann's Kitchen, in 2015 and has a popular YouTube cooking show of the same title, which is now on its fifth season.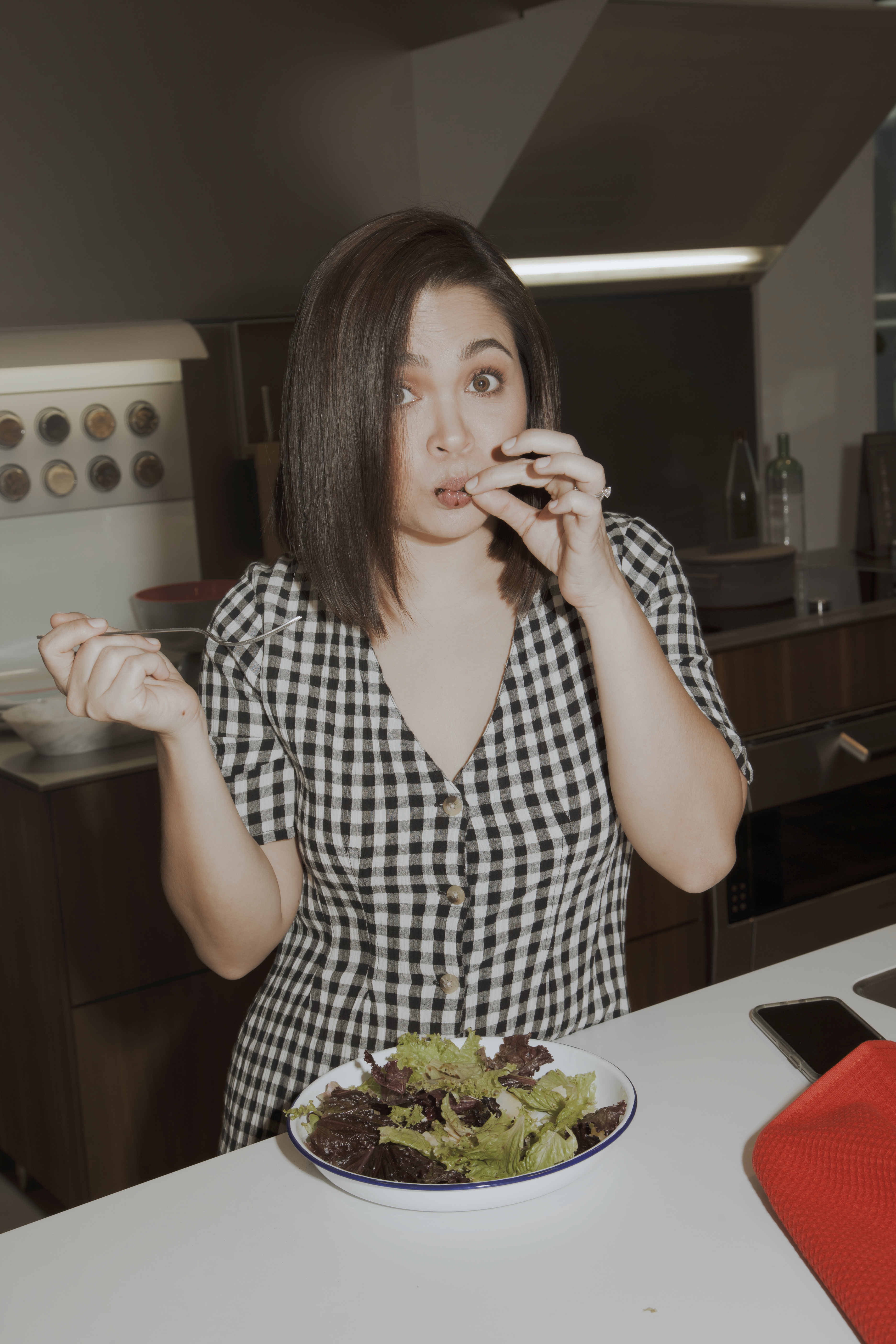 The actress came out with her own cookbook, Judy Ann's Kitchen, in 2015 and has a popular YouTube cooking show of the same title, which is now on its fifth season.
"Food keeps me going," she says when asked how she's able to find the energy to cook on top of everything she does. "Reading cookbooks, learning new recipes, preparing food for everyone—I like all of those. 'Pag naririnig ko 'yung 'Ang sarap ng pagkain, paano mo niluto ito?' That's the reward for me."
Earlier this year, while preparing for the release of her movie with Angelica Panganiban, the comedy Ang Dalawang Mrs. Reyes, Santos admits to getting overwhelmed by the promotional blitz, with its blog cons ("Ngayon ko lang narinig 'yun!") and online photo shoots ("Anong kaibahan nila sa normal photo shoots?"). "But after the block screenings, would you believe nagluto ako ng eight Chinese dishes for friends? After that, parang nawala 'yung pagod. I felt fulfilled after cooking so much food, and in fairness masasarap sila lahat. I just had a good night's sleep after, and then the next day, I was ready to work out. I was reset; I was asking na about the next project!"
Taureans are notorious for being set on their ways, as stubborn as the bull that symbolizes them. In Santos' case, success and personal happiness can't stifle the workaholic in her and the passion for her craft. But if there's someone who deserves to have their delicious cake and eat it too, it would be she, the conscientious, good-natured professional who used the harsh realities of life as motivation to take care of her family and their future. "I'm checking off some responsibilities that I've fulfilled," she reflects. "Gusto ko na lang i-enjoy 'yung pamilya ko."
This story originally appeared in Southern Living, May-June 2018
Read more: 
Victor and Maggie Wilson-Consunji are fitness and couple goals
Why I'm calling BS on the "perfect summer body"
How designer Natalya Lagdameo keeps her designs all-Filipino
For entrepreneur Mikaela Lagdameo-Martinez, there's no business better than motherhood
I follow writer and comedienne Natasha Rothwell on Instagram—she plays the hilariously upfront Kelli in the HBO show Insecure—and on January 19, she made her first post about the impending doom of Valentine's 2018:
I chuckled at it at first—it's funny!—then sighed, because it's not like Rothwell's joke is far from the truth. Valentine's Day is such a messed up "holiday" with how capitalist-driven it is and how performative its portrayal of love, or rather romance, that inspires a cheesy kind of excitement and derision in equal measure (obviously, I fall within the latter category). How did we all reach this point where gaudily packaged chocolates, heart-shaped paraphernalia, and overpriced flowers become stand-ins for displays of affection, in a single day out of 364 others in a year?
Dark start
According to Arnie Seipel over at NPR, in contrast to the saccharine image that Valentine's Day has had for the past couple of centuries, the holiday's origins are pretty dark. In celebration of the feast of Lupercalia, ancient Romans would sacrifice a goat and a dog every February 15 in order to ward off evil spirits and invite health and fertility into the city of Rome. Just normal pagan stuff—until the part where the men would whip the women with the hides of the slain animals. Record scratch.
From Seipel's NPR story: "The Roman romantics 'were drunk. They were naked,' says Noel Lenski, a historian at the University of Colorado at Boulder. Young women would actually line up for the men to hit them, Lenski says. They believed this would make them fertile.
"The brutal fete included a matchmaking lottery, in which young men drew the names of women from a jar. The couple would then be, um, coupled up for the duration of the festival—or longer, if the match was right." Um, sounds scary more than romantic.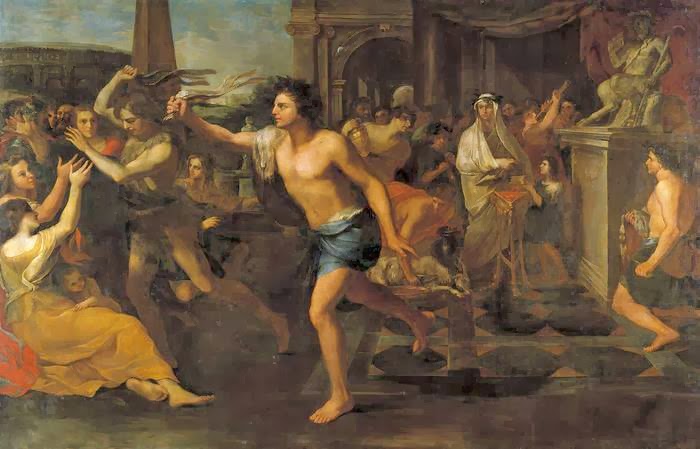 It took the words of The Bard and Geoffrey Chaucer during the Middle Ages to craft this macabre matchmaking holiday into a more PR-friendly one. The latter, in particular, is believed by some literary experts to be the first person responsible for this image overhaul with his poem The Parliament of Fowls. Dartmouth English professor Peter Travis explains, "[Parliament] explores the ideals of cosmic order, political order, and erotic desire—all dramatized in a raucous debate carried on by a parliament of birds. At the end of this argument concerning the nature and purpose of love, Nature encourages all her birds to choose their appropriate mates."
Saint Valentine's Day was mentioned a couple of times in the poem, like in the passage below:
" […] ther sat a quene
That, as of light the somer-sonne shene
Passeth the sterre, right so over mesure
She fairer was than any creature.
And in a launde, upon an hille of floures,
Was set this noble goddesse Nature;
Of braunches were hir halles and hir boures,
Y-wrought after hir craft and hir mesure;
Ne ther nas foul that cometh of engendrure,
That they ne were prest in hir presence,
To take hir doom and yeve hir audience.
For this was on seynt Valentynes day,
Whan every foul cometh ther to chese his make, (ll. 298-310)"
Because reading ye Olde English is a trip, Carl Pyrdum III, a graduate student in Medieval Studies at Yale University (as of February of 2009), provides a loose translation of the passage in his blog:
"There sat a queen who was more lovely by far than any other creature, just as the summer sun outshines the stars. This noble goddess Nature sat enthroned in a pavilion she had wrought of branches upon a flowered hill atop a meadow. And there was not any bird born of love that was not ready in her presence to hear her and receive her judgment. For this was Saint Valentine's Day, when all the birds of every kind that men can imagine come to choose their mates."
Pyrdum points out that Parliament may not have been the first time that Saint Valentine's Day was connected to the idea of picking one's mate. "To say that Chaucer's Parliament contains the first extant reference to a romantic Valentine's Day means that no texts that can be dated earlier than the late 1380's connect the Feast of St. Valentine to romance." Speculating that the poem was written sometime between the late 1370s to the late 1380s, Pyrdum believes that Chaucer's reason for picking a saint's day to connect to romance—a saint who was beheaded, by the way—was just kind of a joke.
Regardless of Chaucer's intentions, the link he and Shakespeare helped establish between Valentine and romance took hold in Europe, and handmade paper cards became popular tokens of love and affection. This practice made its way to the New World, where it got swept up in the 19th century Industrial Revolution, and in 1913, Hallmark Cards of Kansas City, Mo., pioneered the mass production of valentine cards. Valentine's Day has never looked the same since.
And that's how a macabre festivity got jacked up into what it was by capitalism.
Performative romance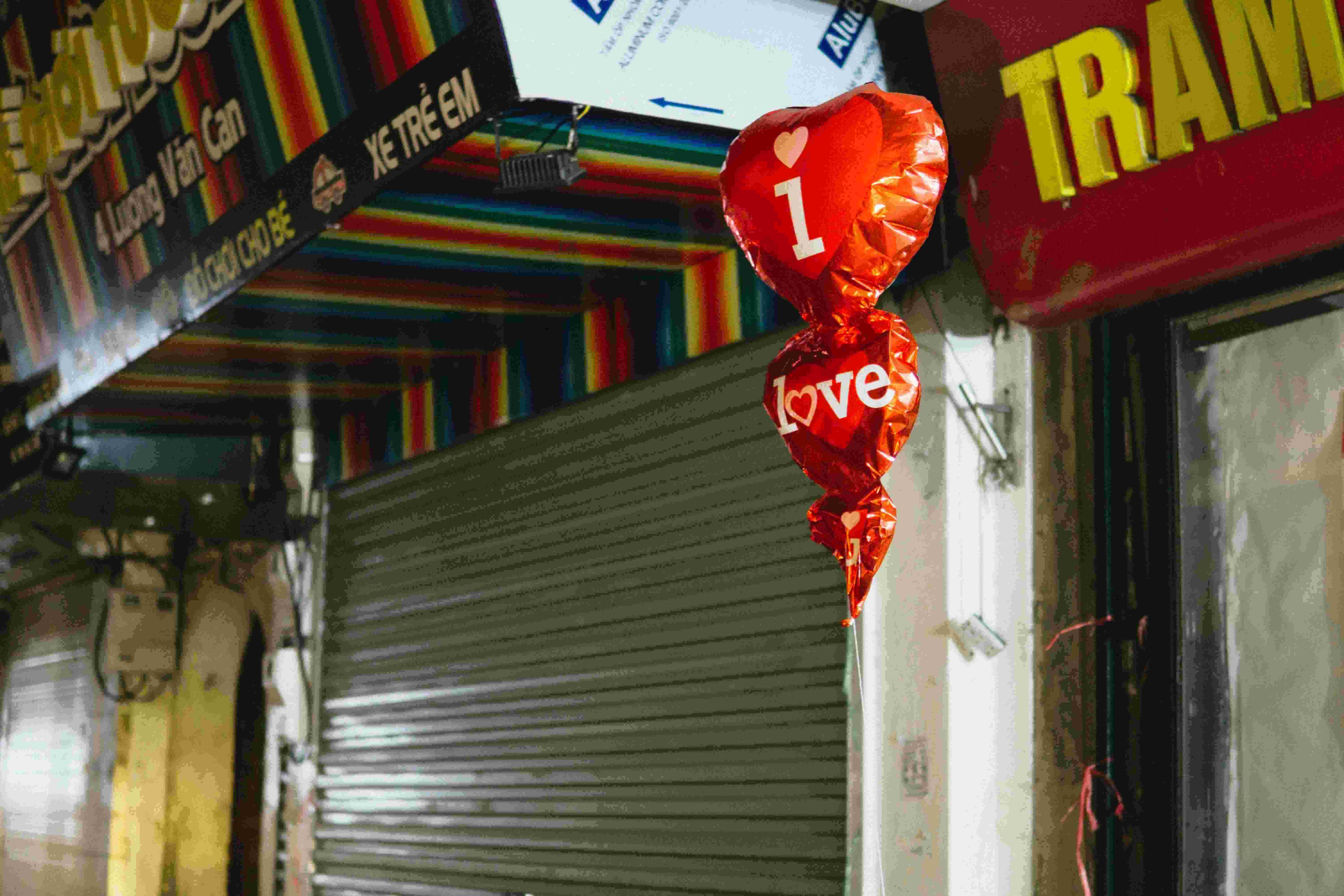 More than the fact that people who are suckered into Valentine's Day's blatant play for their money, there's also something dark about its celebration and encouragement of performative romance—not love, okay, but romance. Sure, a small card to declare your affections, a single rose to show your intentions—these seem pretty harmless. But within the wider landscape of cunningly crafted "viral" videos and mass marketed products that put a premium on broad declarations of love, they're no longer so isolated and harmless. Why does "love" need to be in everybody's faces? Why not celebrate its subtler, more substantial demonstrations, such as constancy and fidelity? (Answer: Because that means putting in real relationship work over time, which isn't sexy enough to sell in a Valentine's Day promo.) Why not embrace love's different forms, other than romantic? (Answer: Not sexy, either.) And why the perverse concentration of it on a single day? Society is already set up to serve well the needs of (heterosexual) couples; no need to rub it further into the faces of those who aren't paired up with someone else, either by choice or by consequence.
And yes, counter celebrations such as Single Awareness Day are funny, but they're as effective as taking medication to control your diarrhea when, you know, you could stop eating garbage in the first place.
Header image courtesy of Unsplash
Read more:
Does being in love need to cost you this much?
On lonely nights, I chat with strangers on Omegle
The Christmas tree has been up at the Vergara household since early November, and it's pretty true to form to Ryan and Garovs' style: fun, colorful, on the right side of unconventional and chaotic. A green wig is caught among the branches, as if it had gone flying through the air then landed splat on the side of the tree, and a white-haired bespectacled cloth doll sits at the top in lieu of the typical star. The couple isn't sure yet, though, if the tree would simply be the first phase of their holiday décor or if that would be it for them when it comes to Christmas decorating. Another round of general cleaning would be needed to locate a box of holiday trinkets that is lost somewhere among the couple's collections of artworks, shoes, photography equipment, and other doodads.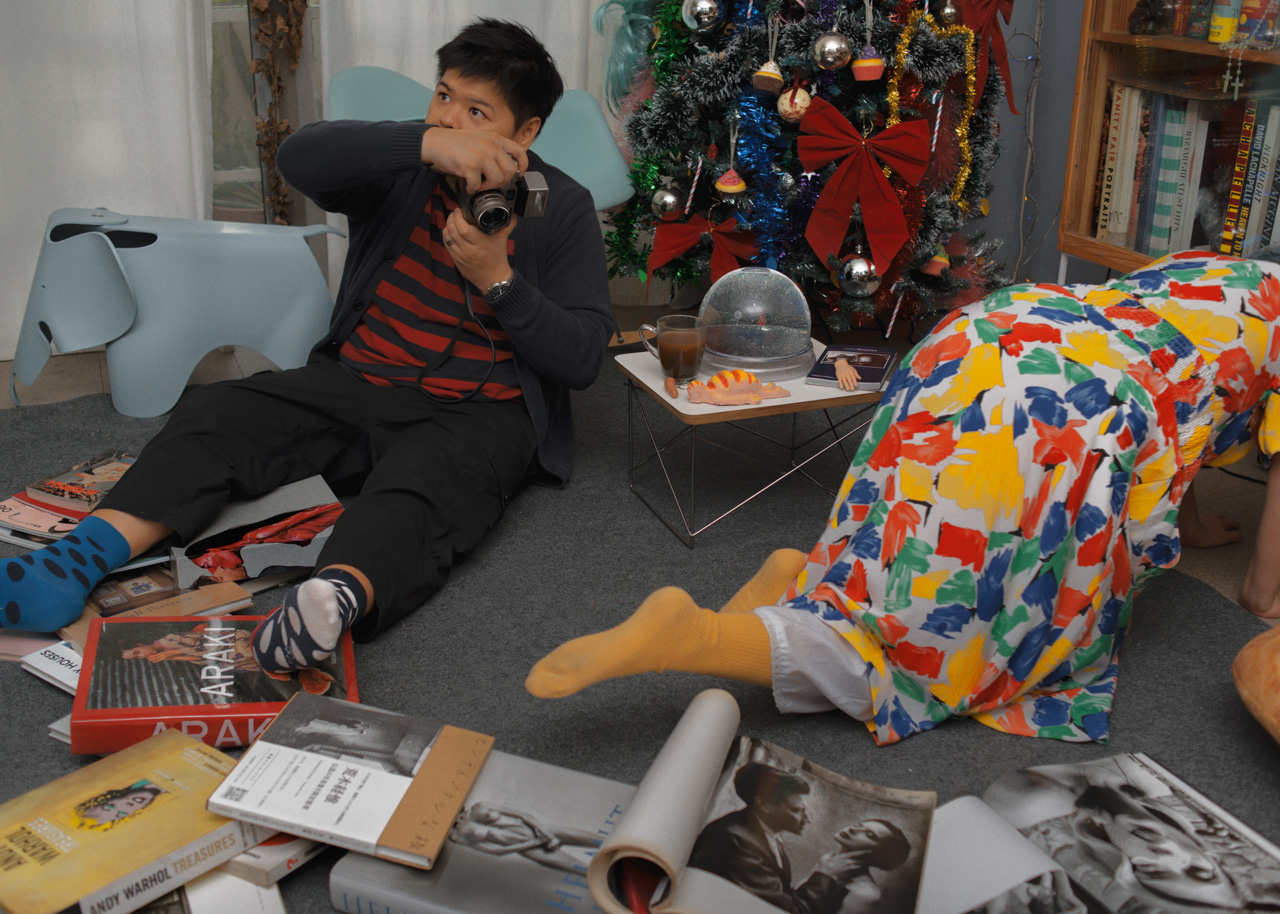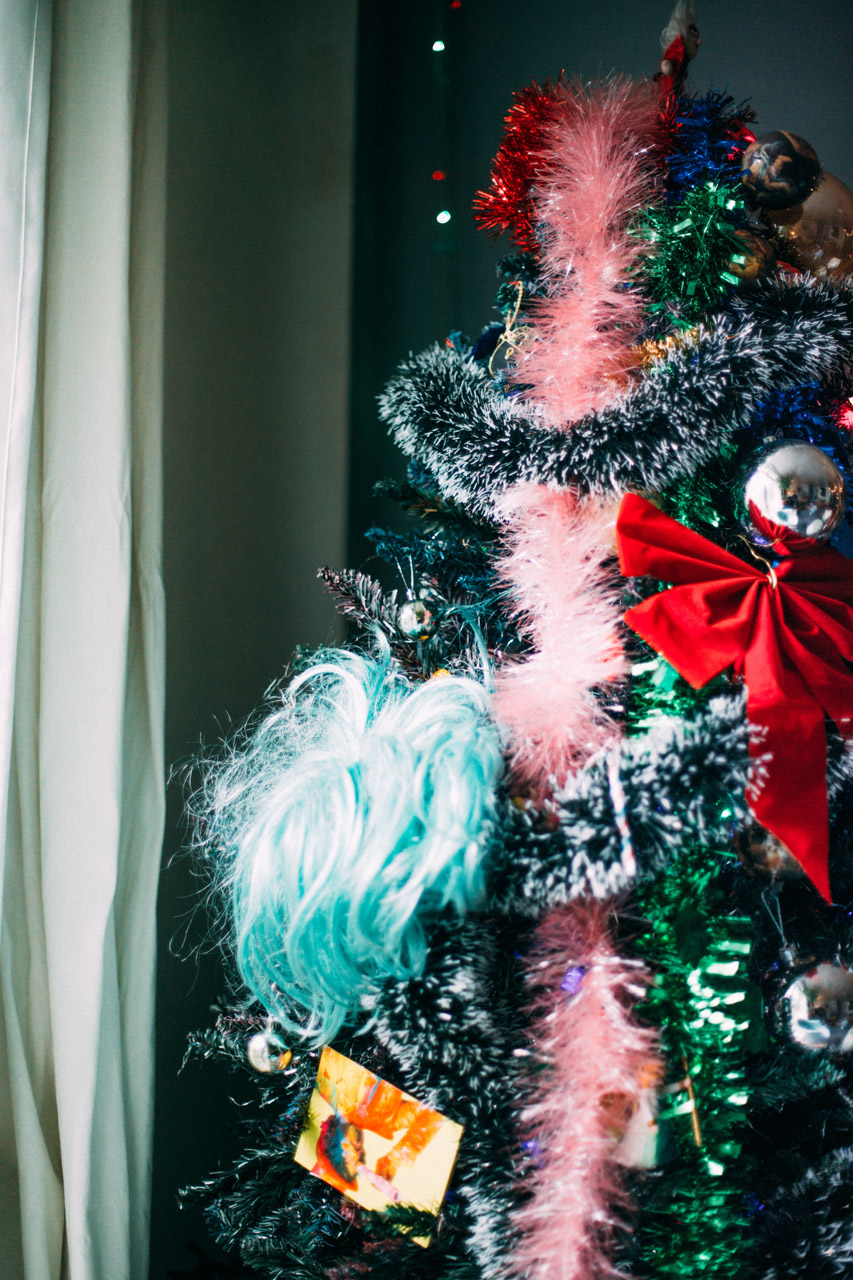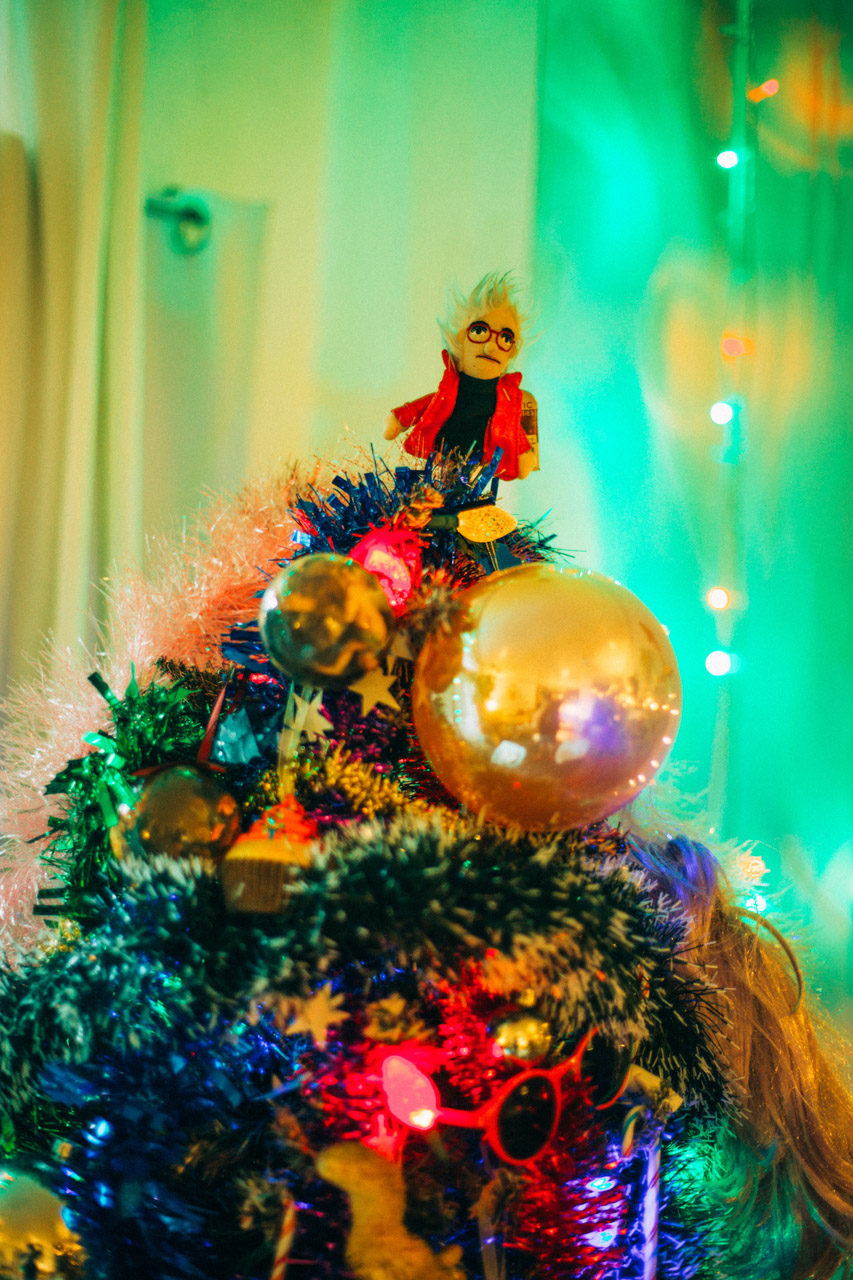 In the five years since they got married, the Vergaras have formed their own holiday traditions. In celebration of their first date, the couple goes to the first Simbang Gabi every year with the determination to attend all nine masses (they have yet to be successful). The 24th and the 25th are for family on both sides, though they hold pre-Christmas gatherings with friends in their own home. "But we serve take-out or call delivery," Garovs admits; practical reasons aside, she has given up on slaving in the kitchen for these get-togethers since an attempt to cook pasta a couple of years ago ended with a Spaghetti Cake that none of the guests ate. There's also no midnight gift-giving that goes on between the two, as they have usually picked out a costly item that they both like earlier in the year.
Not quite traditional practices by most Filipinos' standards, but they work for the couple.
Twelve years since they established their identity as the photography and graphic design team Everywhere We Shoot, the Vergaras now find themselves at a cross roads of sorts. As the Southern Living team sit down with them to eat a spread of children's party fare—the same one the two played with during their cover shoot—Ryan reflects on the EWS trajectory for the past decade. "From 2005 to 2009, our works were all experimental, they were all arts-inclined. We were kind of arrogant then, because we were just kids and we didn't have to worry about things like rent. We wouldn't just take on any project. 'No, that's too baduy, that's not our style.'"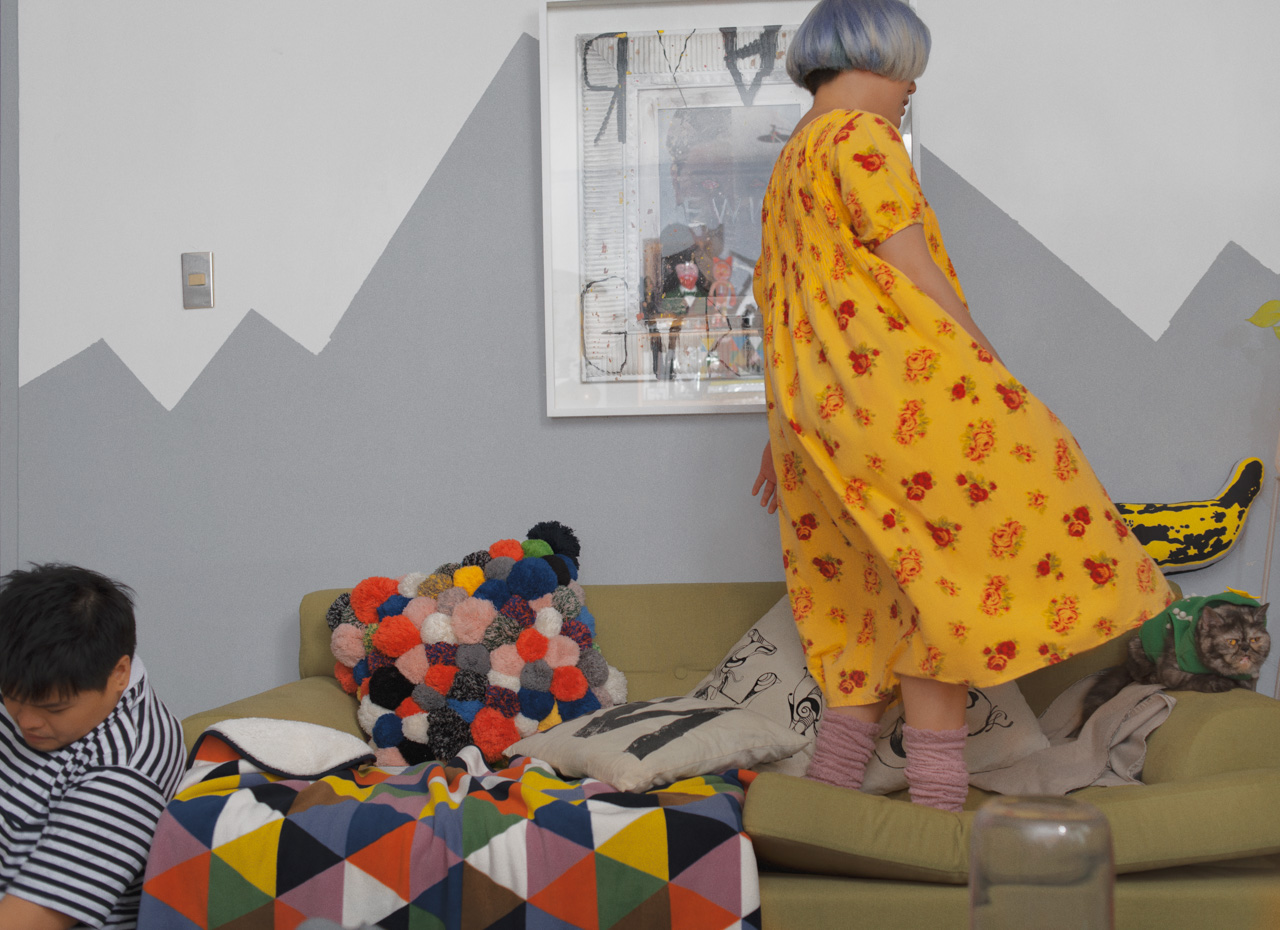 Since getting married in 2012, though, and moving into their Makati home a couple of years after, the once les marmots of the local lifestyle scene—the newcomers who dreamt of shaking up the frequently too clean and too polished sheen of fashion images in the media—grew up and began looking at the bigger picture. "We started talking to people from advertising agencies, and all of them said that they thought all we wanted to do was art—that we didn't want to do something as simple as product shoots," Garovs says. "But that's where the money is, right? In corporate projects?"
The feedback they received, plus the gradual increase in corporate gigs, got them both re-evaluating the EWS brand and their approach to their art. "After how many years, we finally understood that it's possible to do more than just purely creative projects, that being creative can be approached as a business, too. Ryan and I reached a point where we thought, 'Shit, how would we be able to live next year if all we do is experimental work?'"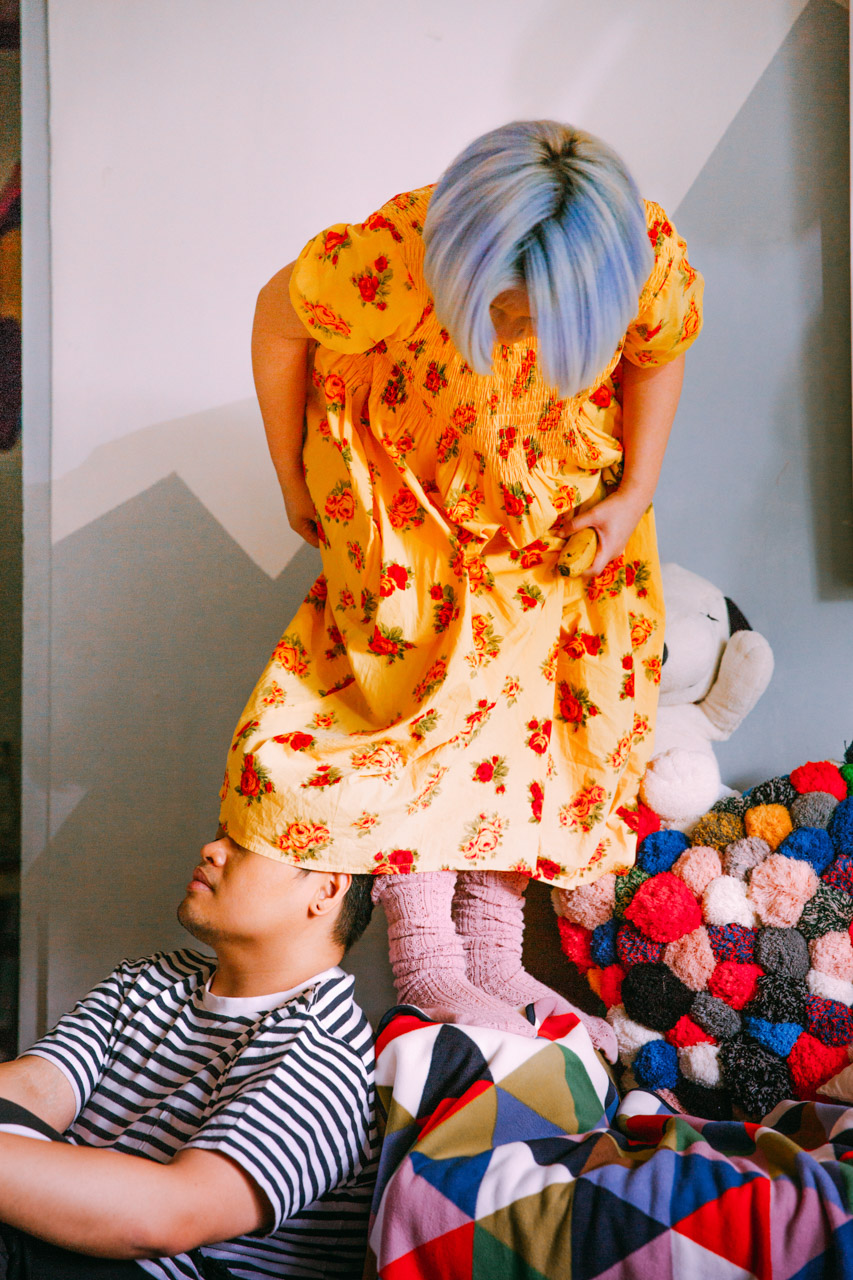 [blockquote] "After how many years, we finally understood that it's possible to do more than just purely creative projects, that being creative can be approached as a business, too." [/blockquote]
They still have the playful personality and the bravado that typify an EWS work, whether in photography or graphic design, but responsibilities, maturity, and the changing creative landscape have undeniably tempered both. "Do we choose to produce work that we really, really like [but we won't be paid a lot for], or to produce work that's okay and also pays the bills?" Ryan muses. "That's the constant question we asked ourselves. It's not easy to find a balance between the two, so it's something we really think of a lot."
"At the very least, we learned how to stick to our 'aesthetic'—our favorite word. We found our niche, and we're happy that we get projects because of what we do, because clients now appreciate our style," Garovs adds.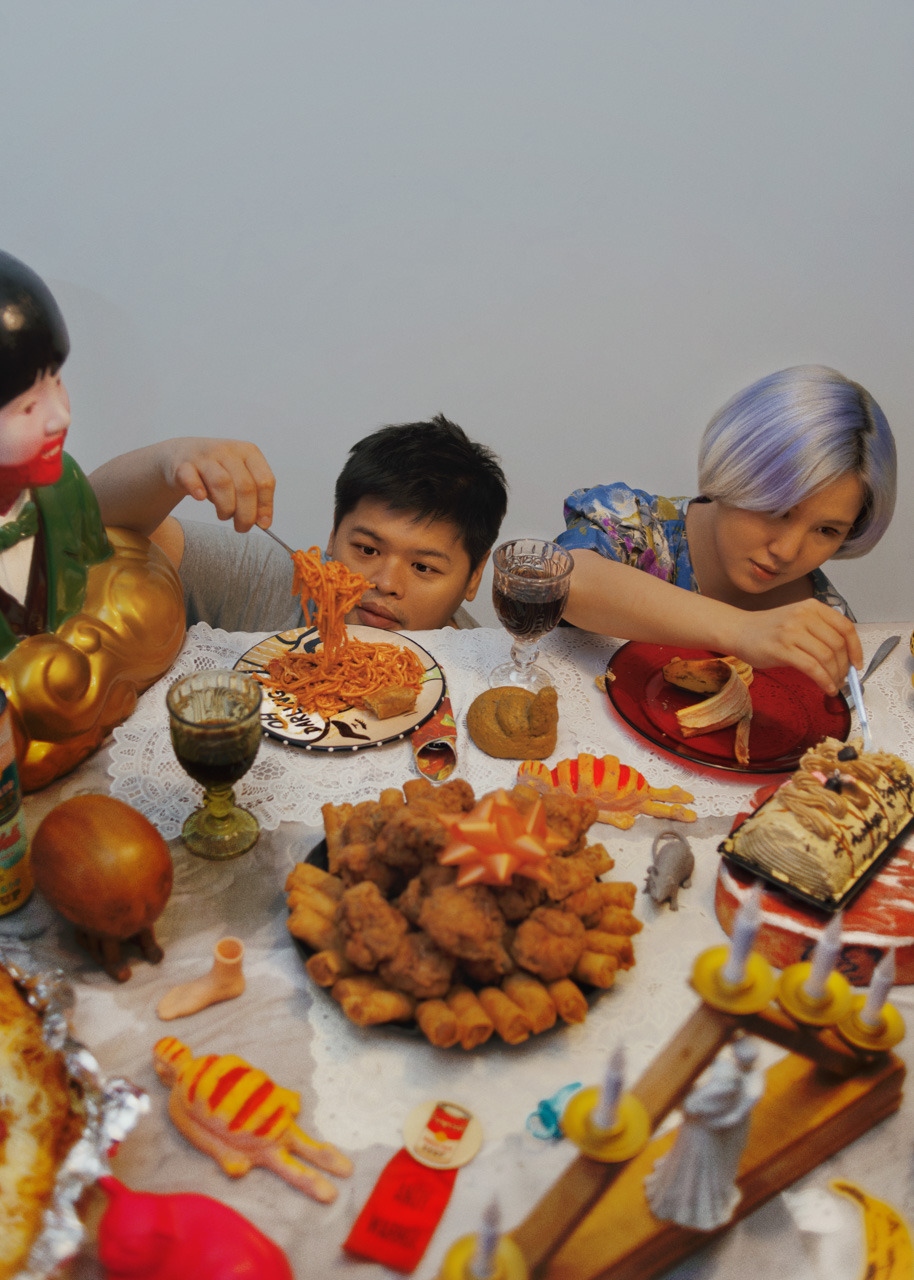 However, with most of their projects lately coming from well-paying corporate gigs, the two, who have cut their teeth doing editorial work for print, have become nostalgic for the early days when what they basically did were fashion shoots on shoestring budgets and almost no creative limitations. "We thought it was the industry norm to be assigned to shoot and style an editorial, to find locations, and basically do everything," Ryan says. "All we thought then was, 'Wow, the editors trust us so much so we have to live up to that trust,' even though we didn't know yet what we were doing. And that's how we learned: while on the job. It's something that we really miss."
"Also, as we've gotten older, it's hard to avoid feeling as if our contemporaries have become more successful than we are, because we see their works everywhere," Garovs admits.
It's not just their peers that are giving the Vergaras pause in terms of mapping out their next step. There are also the new names that are now doing what they used to do. "It's now the time for the likes of Cenon Norial—young photographers who are really good at what they do," Ryan says. "It's their time to make their own marks in the industry. So it's really important to have that next step planned. We can't get stuck to where we've been; we need to get to the next level."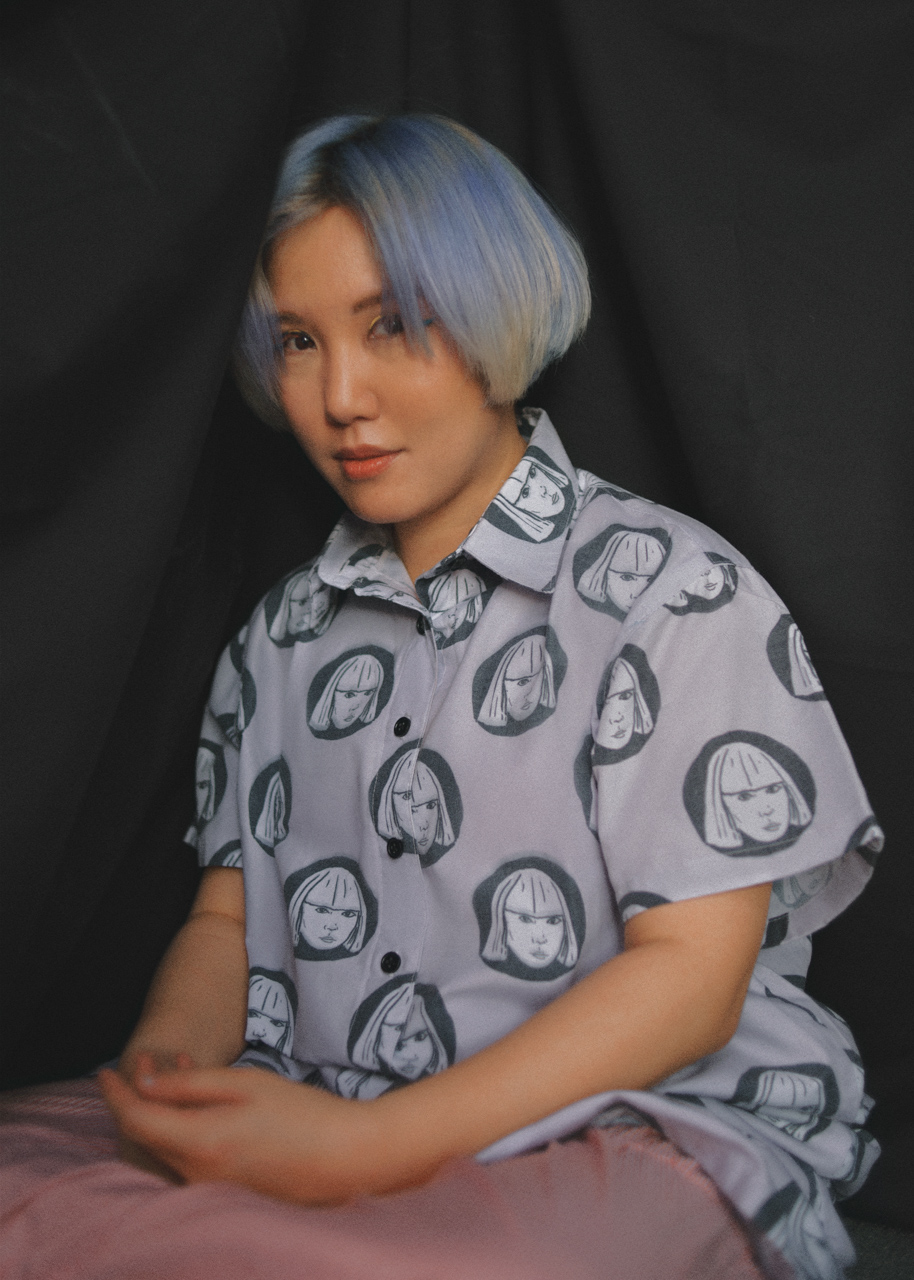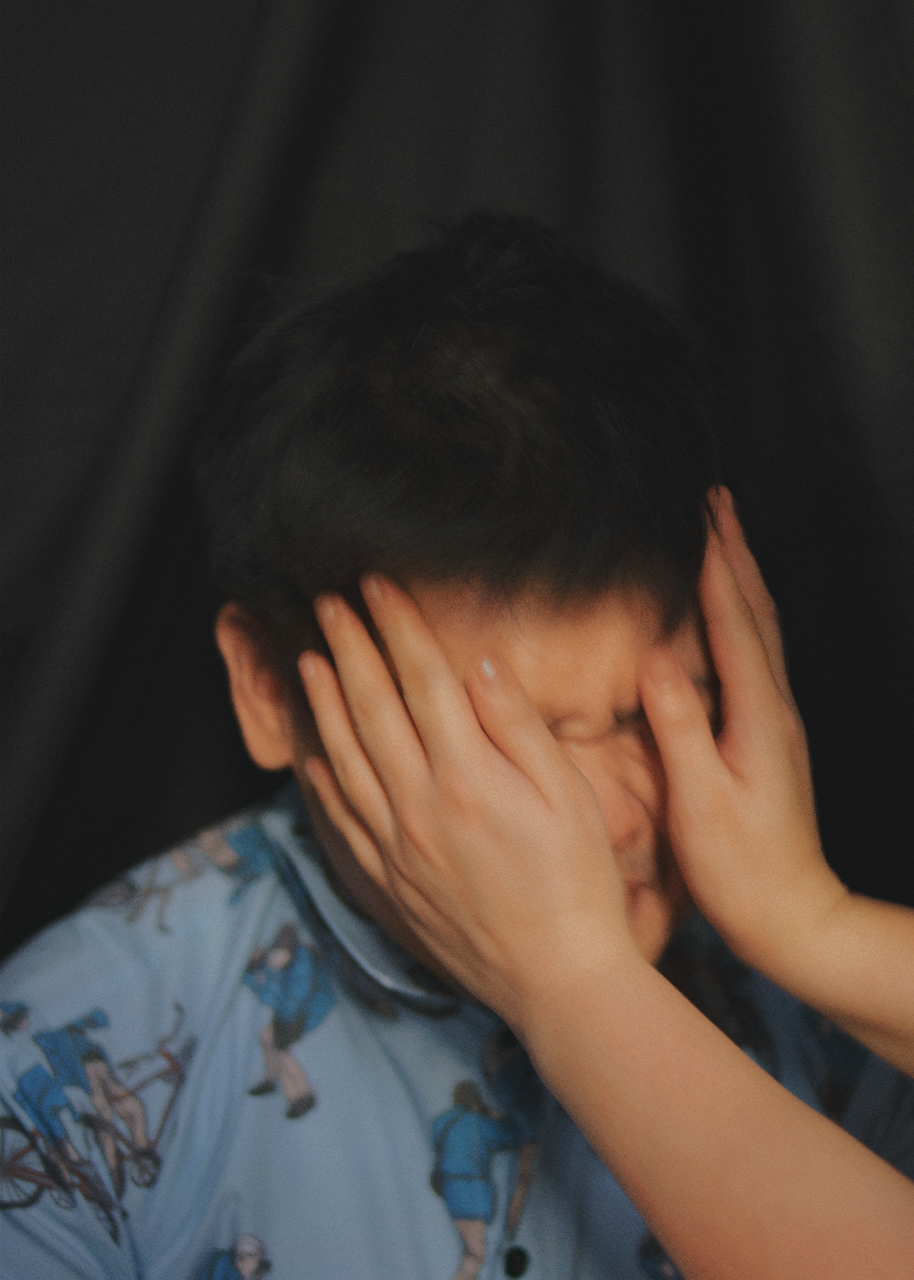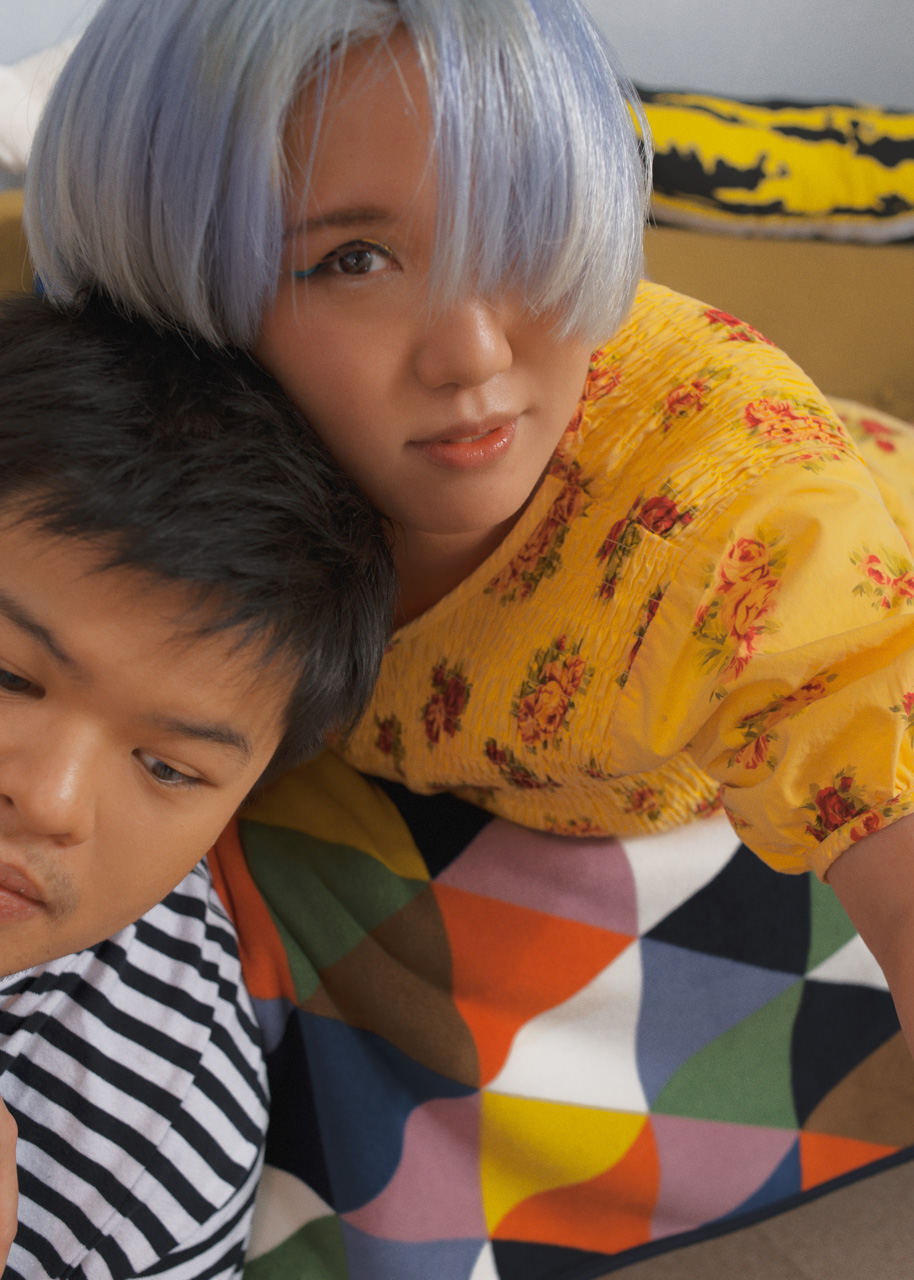 [blockquote] "As Notorious BIG said, 'more money, more problems,' right? So I remind Garovs that there's nothing for us to fear if we love what we do." [/blockquote]
Their next level would be the virtual shop Day Job—an unofficial name as of press time—that they plan to launch before the holidays. With the two pretty active on social media, Ryan and Garovs frequently encounter new talents whose work they admire, and they'd like to be able to pay forward the help they themselves had gotten when they were still the industry youngbloods. "We envision Day Job to be a platform for these young artists," Ryan shares. "It'll be a shop that we'd curate, featuring products created by rising talents. We want to offer art that's different yet also affordable to the public, and at the same time, help promote these new artists." The pre-Christmas deadline they had set, they say, is to help them take advantage of the season's inevitable shopping frenzy.
The planned moniker is a play on the couple's frequently discussed topic of day jobs. "Around twice a year, I panic at the thought that unlike most people, we don't have day jobs, basically," Garovs says. "And Ryan would tell me every time that we're lucky, because how many people wish they don't have to go to work every day? With this project, it'd be almost like a day job for us and for the collaborators we're working with, though it's still not an actual day job."
And it might as well be the nearest that the couple would get to having a day job—at least, if Ryan has his way. "Even before I graduated from college, I really did not plan on holding a 9-to-5 job," he stresses. "I really don't want to. I don't ever want to get to a point where I'm forced to work even when I'm no longer enjoying it because I want to earn money. I want to remain positive when approaching work, and I want work simply to sustain us financially. As Notorious BIG said, 'more money, more problems,' right? So I remind Garovs that there's nothing for us to fear if we love what we do." Which they obviously do.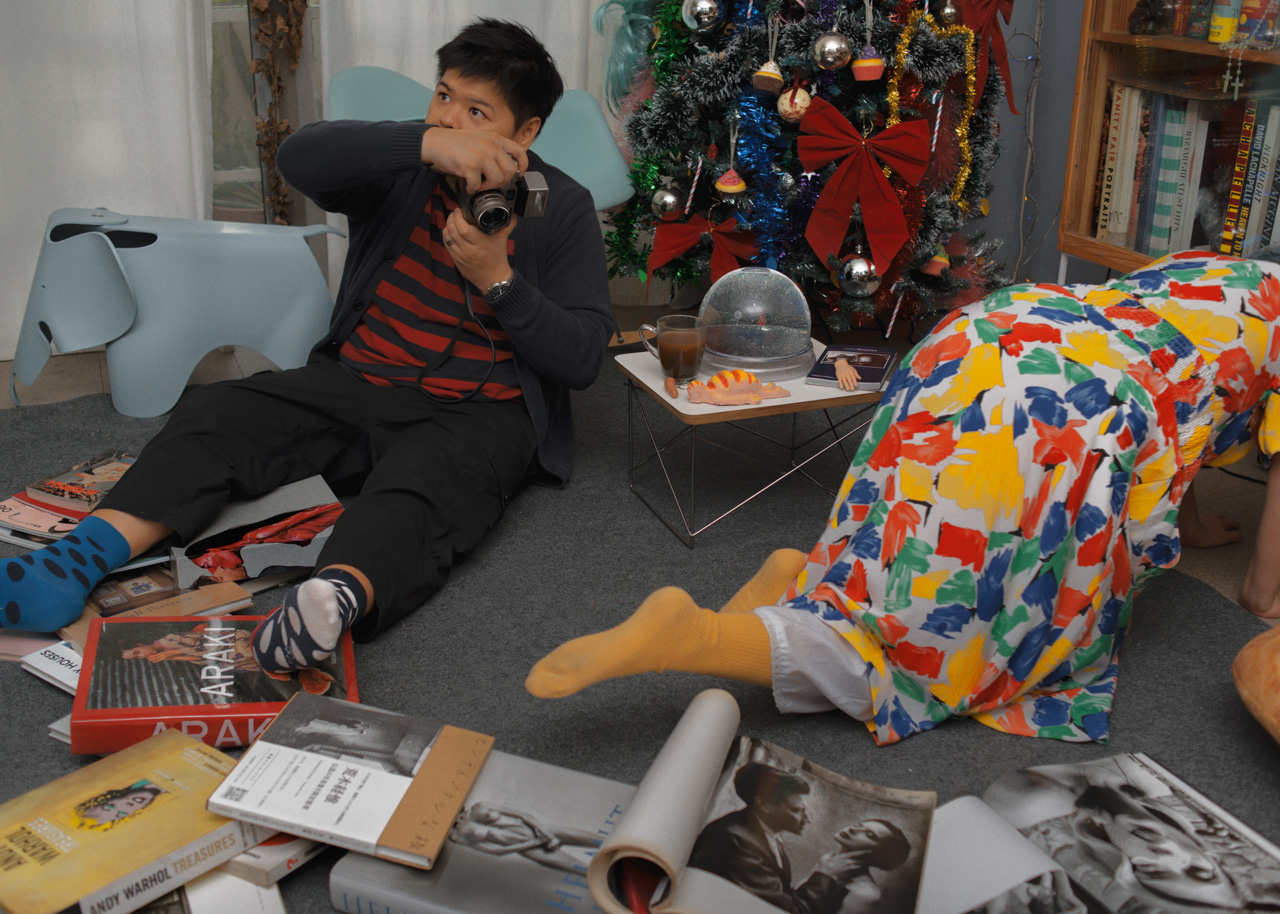 Either way, if things turn dire (knock on wood), there are the items that the two self-admitted hoarders have collected through the years during their travels, which they could then sell; Day Job is actually targeted to people who have similar hoarding tendencies as the Vergaras, with a similar affinity for vintage cameras, unusual artworks, and hard-to-find collectible items. "The thing with our stuff is that everything we buy isn't meant to be thrown away once they get old," Ryan explains. "We really collect stuff, and they're like investments."
He's the bigger hoarder between the two, by the way, and the hype man as well. "Whenever we travel, he's the one who'd always say, 'We have to buy this, this is great,' and I'd be the one to tell him, 'No, we don't need that,'" says Garovs. "But in the end, he's able to influence me."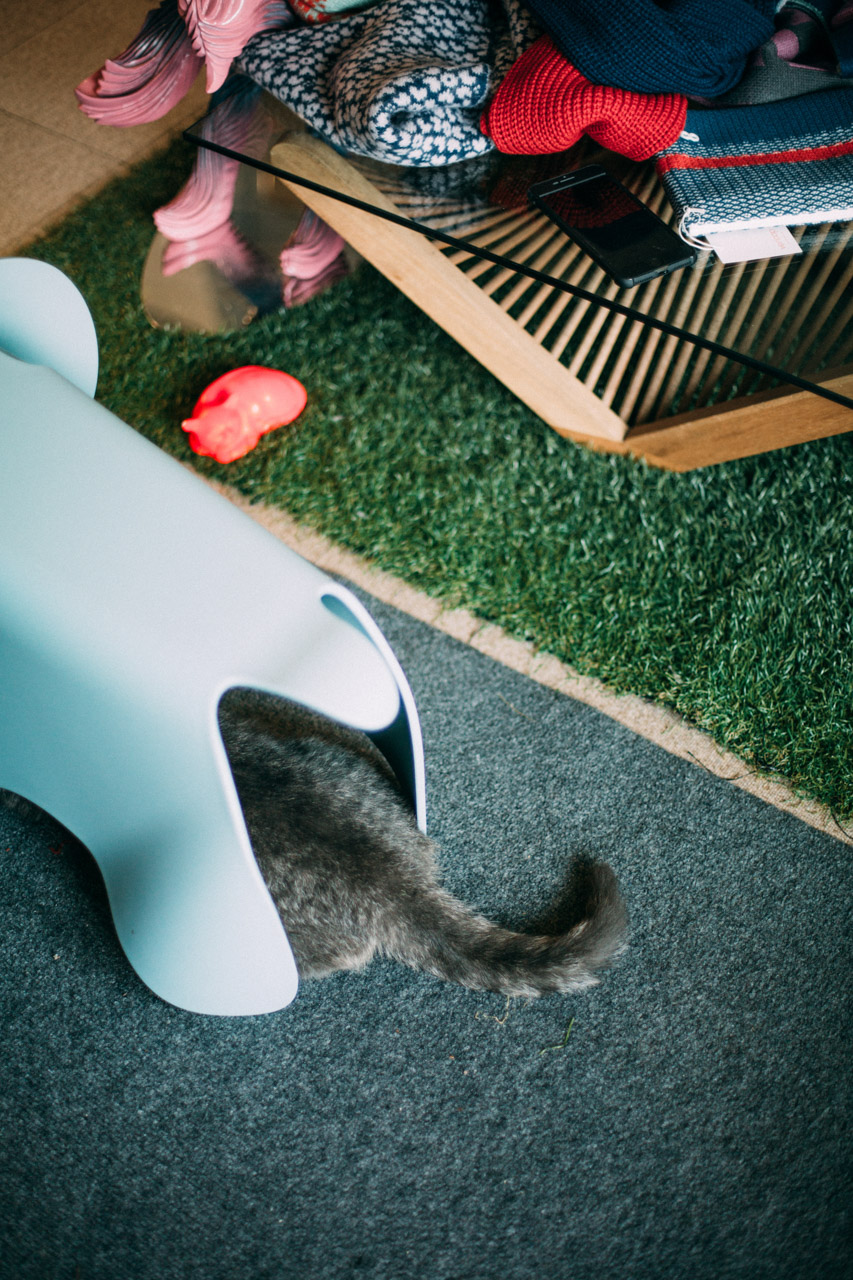 "Garovs used to hate shopping," Ryan adds. "She's very simple, she doesn't want a lot of things, though she does buy what she likes. What I learned from her is to look for stuff that's not ordinary, which is usually really expensive. For example, I'd point out a pair of Converse sneakers. She'd tell me, 'Don't get just any Converse sneakers, get the limited edition one with Comme des Garçons."
So he hypes her up, and she tempers him down? "Yes, that's kind of how it works," confirms Garovs. It's obviously a system and a dynamic that works.
This story originally appeared in Southern Living, Dec. 2017
Read more:
Meryll Soriano pursues her lifelong passion for design with Community
The return of Mich Dulce
What it means to be a designer, according to minimalist designer Joey Samson
How Armi Millare and Jake Verzosa traveled to Sagada on motorbike
If Ben Wintle were to write a how-to guide to entrepreneurship, its contents would definitely run counter to what other books have said. His way is worth trying out, though, given that in the growing start-up industry in the country, his company has been one of the more prominent stories that is as successful as it is Philippine-made.
First: No phone within the first hour of waking up the morning.
No checking the news, no scrolling through social media feeds, no reading of work messages even. "That time is for my mind to go where it wants to go: meditate, ponder on things, relax," he says. "I've found that if I have a great morning, the rest of the day would be good."
Given that he's the founder and CEO of tech company Scrambled Eggs, Ltd., the company behind food app Booky, a zero-phone policy in the morning sounds counter-intuitive on the surface. He explains, though, that looking after himself is an integral part of running his business. "If I'm not healthy, that affects my team, and in turn, that affects our users."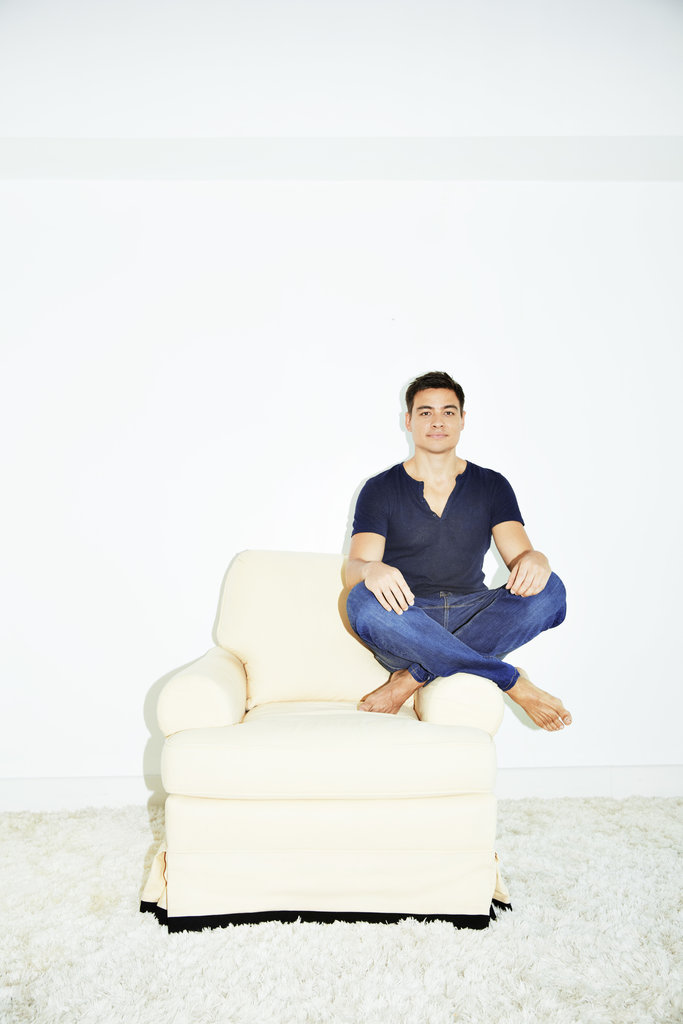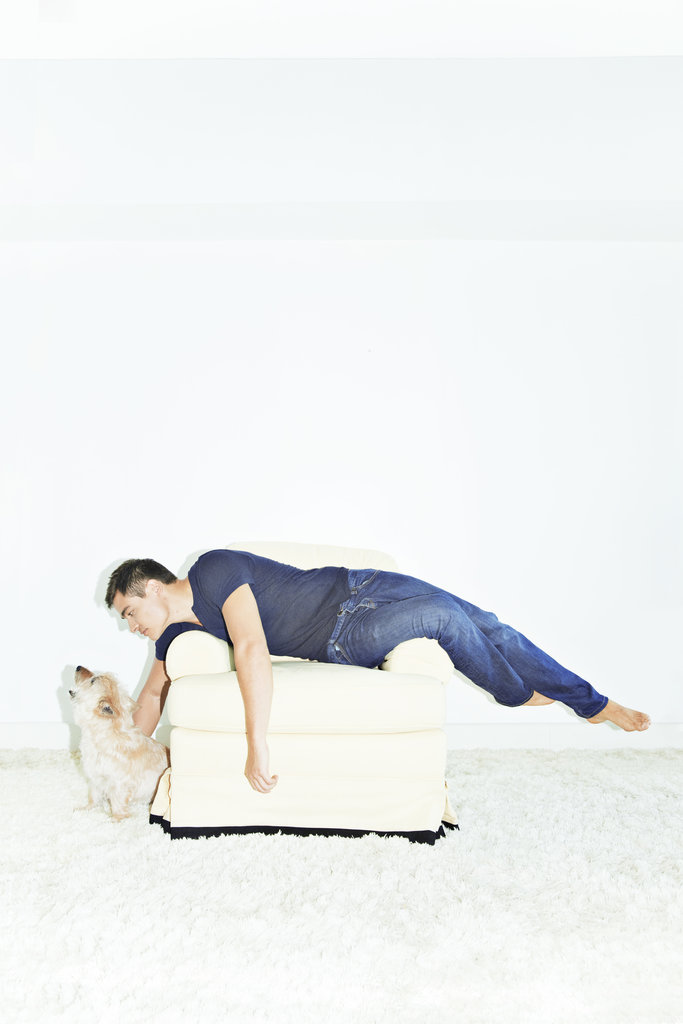 Wintle has actually been on a health and wellness kick for some time now, as reflected by his choice of media for consumption. He reads up on the news only during the weekends, and the only app he'd allow himself to open soon after waking up is Headspace, which offers simple and effective meditation guides to users. "I often do the 10-minute practice they have there, though sometimes I meditate on my own," he says. en there are the last two books he has read: tennis player Andre Agassi's Open: An Autobiography and Tim Ferriss' Tools of Titans: The Tactics, Routines, and Habits of Billionaires, Icons, and World-Class Performers. The two titles take a deeper, more insightful look into the lives of successful people, and Wintle has been especially recommending the latter to everyone. "It's not the usual business tips from one person, but a collection of amazing insights from amazing people: what they do when they wake up in the morning, how they stay healthy…basically a collection of life hacks."
Second: Get to know the millennial force well, and get used to adjusting to their culture because they're here to stay.
With a team of 30 people where the average age is 26, Wintle is definitely running a ship comprised of the youngest members of the current workforce—the new generation that has confounded, frustrated, and amazed plenty of older employers. And though at 35, he himself is not much older than most of his staff, Wintle feels the necessity of adjusting to the younger culture and understanding what they look for at work. "What I've seen from them is that they want to make more of an impact," he muses. "They're also not motivated by a boss giving them set hours. They want to feel trusted that they'd execute their jobs even without strict boundaries in place. Our key [policy] in the company is to treat them like responsible, productive adults."
Experience has long been touted as a crucial factor in finding employment. For Wintle, though, there are certain qualities in a potential employee that would trump a well-padded resume. "It's hard to find experienced hires because we're an innovative company, and we try to do things here for the first time. So my approach in looking for people is to find smart, competent kids. Anybody who has started a business or wants to start a business is a good enough indication for me." As the apps scene is highly dynamic, start-up tech companies need to be intuitive to their market's needs and must be willing to forge their own paths. "Experience doesn't necessarily translate into what we do," Wintle says. "A lot of things we do were learned on the job."
In fact, he believes that doing business differently from the traditional model is necessary. One of the unique measures he has done, at least in the local setting, is to offer stock options to his employees. "They're partners in the business that way. I try to educate them on the value of stock options and how, in the future, if we get sold to a bigger company, that'd translate to a pot of gold for each of them."
So far, all the adjusting and unusual methods have been working. Wintle reveals, " Three people have left us in the three years since Booky started—a very good turnover rate, I believe."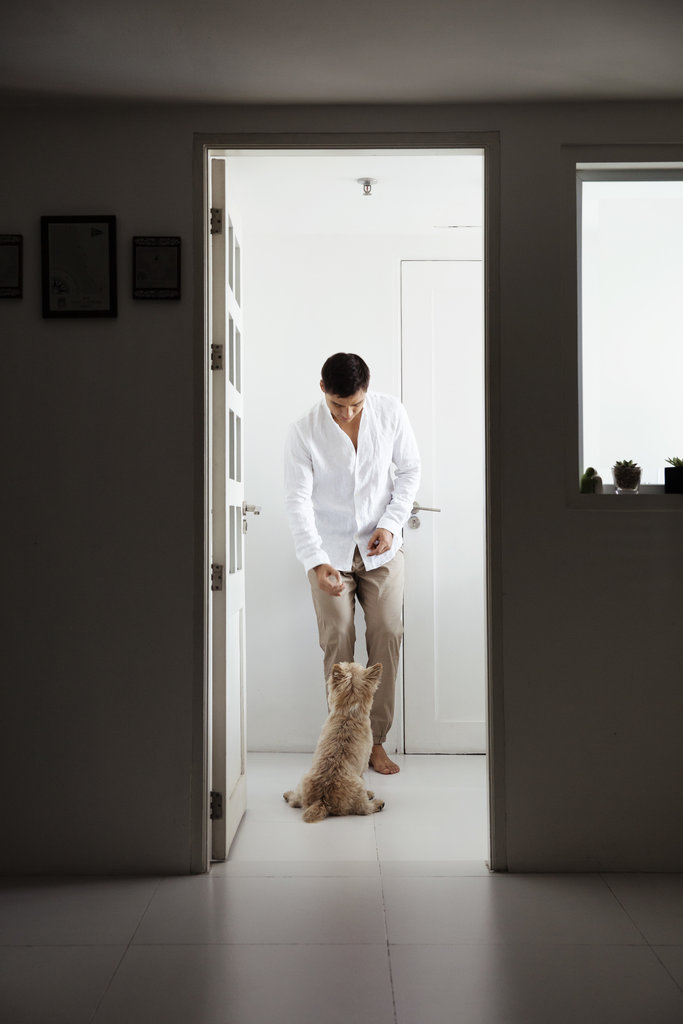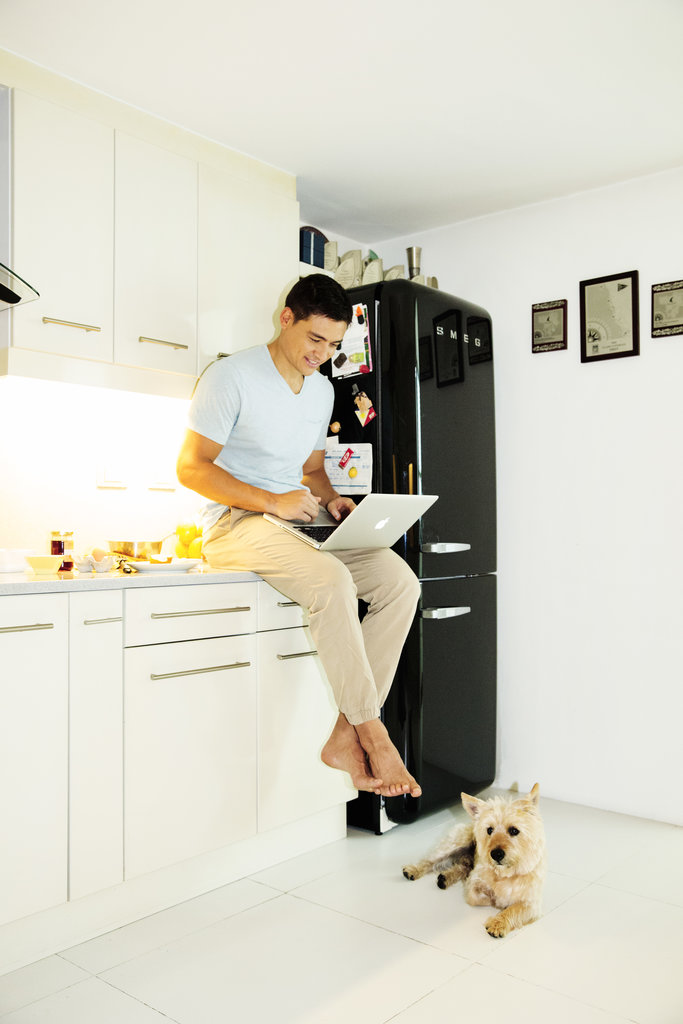 Third: Enforce core values that apply not just in the long-run but also on daily situations.
As quaint as "mission/vision values" sounds, they're also often unrelatable, especially to those at the bottom of the office ladder, struggling with the details of grunt work.
In his company, Wintle enforces five core values, and none of them are word salads that contain variations of "success" and "growth." In fact, they're all succinct and action-oriented: "Ownership is an attitude. Do the hard things first. [Always put] users first. [Don't be afraid to share] crazy ideas. And the last one is [do] measurable experiments."
The first value is especially reflected not just in the aforementioned stock options his employees enjoy but also in the collaborative nature of the work. "Booky started out as a crazy idea, and a lot of the features we've rolled out in the app came from someone turning to the person beside them and saying, 'Here's a crazy idea that might work.'" Once the company tests out these crazy ideas, though, they're always treated methodically as experiments. "We don't blindly think they'll just work out," Wintle explains. "We measure the results. And we do this across all functions of the company to see which measures yield the best results. We want to optimise the return of our efforts."
He credits his company's healthy work culture to the simplicity and efficiency of these core values. "They all apply in how we handle our day-to-day activities."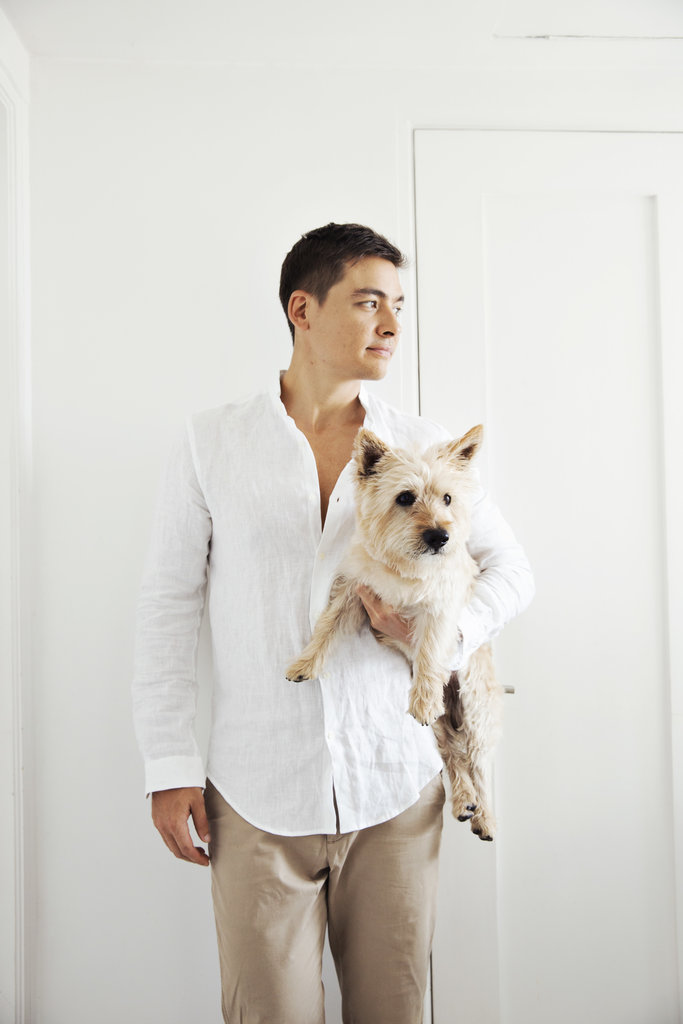 [blockquote author="Ben Wintle" pull="center"] "Experience doesn't necessarily translate into what we do. A lot of things we do were learned on the job." [/blockquote]
Fourth: Try to keep it small and localized
Wintle isn't exactly happy to have 30 people on his team. "It's bigger than what I wanted it to be," he admits. "I've read this somewhere, and I find it to be kind of true: 'Every new hire should be considered a failure.' That means whenever we have to hire a new person, there's a failure in the automation." In a perfect world, he adds, the team he has should already be good enough, that the system he has in place should be efficient enough. "Plus, it's hard for employees to make an impact at work when it's a bigger company. Managing people and forming a bond with everyone in the team takes a lot of time and effort."
The Philippines is still mostly terra incognita to the tech scene—compared to other countries, anyway—and a lot of local aspiring entrepreneurs look at the story of Instagram and how its founding team of 11 ended up selling the company to Facebook for a billion dollars in 2012 as inspiration. It's a seductive story, all right, one that drew Wintle himself into the tech business. But since creating his own company and trying out multiple apps before hitting gold with Booky, he now understands that trying to replicate an already existing story or idea isn't always the best way. "You must have a unique insight as the backbone of your business, because what works abroad doesn't always work here," he advises. "What has remained the same since I started my company is the learning. The hardest parts of starting any business are finding the right problem to solve, penetrating the market, and having assistance in figuring it out. Those haven't gotten any easier."
Thus, a localized approach is something worthy of looking into. "Part of our success is that we're one of the few local Filipino companies that have made a Filipino restaurant app for Filipino consumers," Wintle stresses. "We have a really strong editorial team and we do a lot of our own digital content, and for those reasons, most restaurants are game to work with us. They want exposure on our platform because what we have works for them and the market they're serving." Currently, Booky has 800 partner restaurants, and Wintle is optimistic that they'll hit the 2,000 mark by the end of the year.
[blockquote author="Ben Wintle" pull="center"] "You must have a unique insight as the backbone of your business, because what works abroad doesn't always work here." [/blockquote]
Fifth: Be willing to be a mentor to your employees, and accept that they're not meant to stick with you forever.
Turnover rate at Wintle's company is low, but that doesn't lull him into complacency. Given what he has observed from his millennial team, he knows most of them dream of setting out on their own in the future.
"I hope what they'd learn from working with me is to be critical, to manage their time better, to look for the most effcient way of doing something," he says. "I learned so much from working in my first business and I got to apply my previous work experiences to running Booky. I encourage my team to do the same: to use Booky as a training ground. I hope at the end of their stay with us, they get to build a nest egg that they can then use for their own business pursuits."
He may not be a millennial—"I definitely don't feel like one"—but Wintle's "unorthodox" approach to doing business, given especially his corporate background, is a great example of adaptation to a shifting economic landscape. But don't expect him to act like the moguls of old who believe they hold all the secrets to success. "I'm still figuring things out," he admits. "I'll be 50, 60 years old, and I'll still be figuring things out."
This story was originally published in Southern Living, June 2017.
"Curated" is a buzz word used to market products or services, a qualifier that's thrown around a lot but is ironically meant to denote discriminating taste: curated playlists, cocktails, furniture collection, even luxury (whatever "curated luxury" means).
"There's a bit of cultural cache when we use the word 'curate,'" observes professional curator Joselina Cruz (her official work title is director and curator of De La Salle-College of St. Benilde's Museum of Contemporary Art and Design). Delving into a brief etymology of the verb, which comes from "curare" ("keeper of objects"), she says that in her work, curation entails more than overseeing a combination of objects and making them fit for presentation. "I see my job as not just putting together exhibitions of artists whose works I find relevant and interesting but also the creation of an institution, such as MCAD."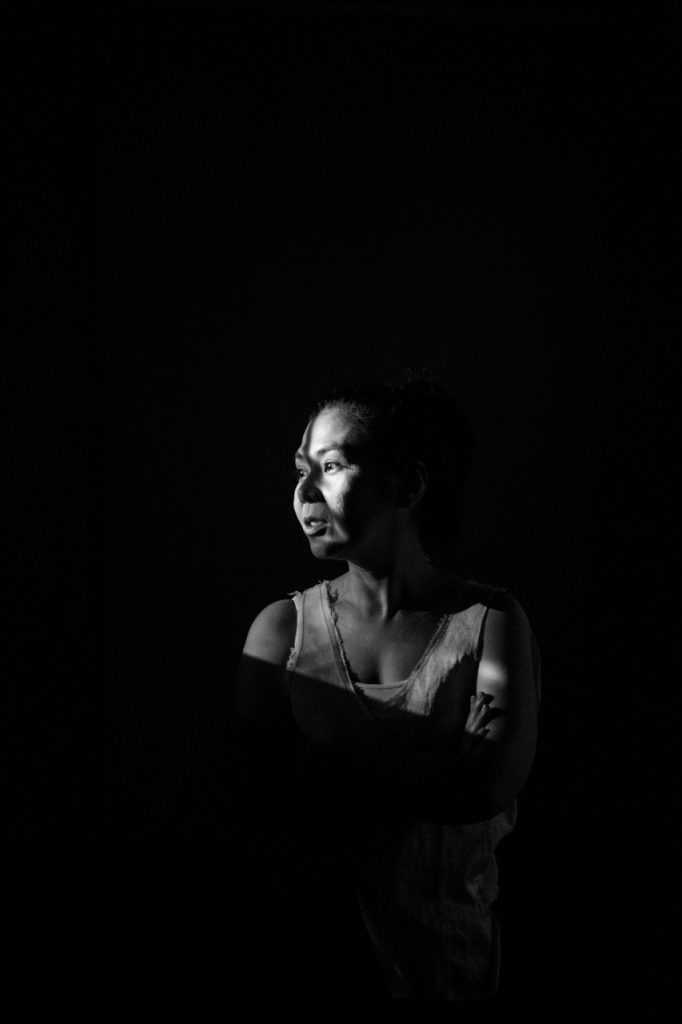 [blockquote author="Joselina Cruz" pull="center"] "As a curator, it'd be irresponsible of me not to acknowledge something just because I don't understand it." [/blockquote]
Since opening its doors in 2008, the museum has been staging exhibitions that push further the exploration of contemporary arts within the local landscape, going beyond a parochial perspective. Its latest show "Apichatpong Weerasethakul: The Serenity of Madness," running until the end of May, features more than 20 works of the Thai filmmaker and artist. The exhibit presents an experience that emulates the way Weerasethakul puts his films together; Cruz's description: "very poetic, never a linear narrative, but rather interspersed with other little videos throughout the entire show." She was drawn to Weerasethakul, who hadn't had a solo exhibition in Manila before, not just because he looms large in the Southeast Asian and global filmmaking industry but also because of the conversation that his works could start among a Filipino audience. "Apichatpong is able to put together film and video—two very different things," she explains. "Film pulls you into a longer narrative, gets you involved for a longer period. Videos are shorter, though no more or less accessible, and they don't really tell an audience how things will unfold because they deal with more conceptual ideas. And he's been able to cross outside of the [filmmaker] 'cave' and put his works within gallery spaces, which I find very interesting."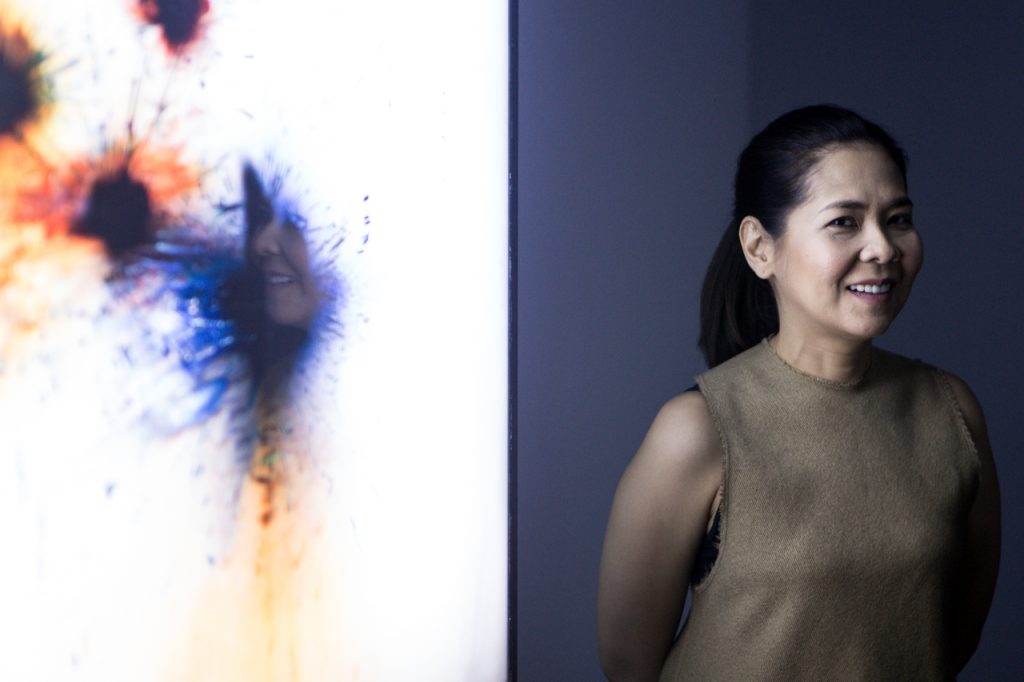 An art history graduate from University of the Philippines, with a masters degree in curating contemporary art from the Royal College of Art in London, Cruz's interests are varied, from architecture to cities and Baroque. But with her work at MCAD, she's mindful of going beyond what personally attracts her. "We're here to contribute to the larger landscape, to show that [Philippine contemporary art] is part of this bigger conversation outside the country, even outside of Asia," she reflects. "When we do exhibits, it's not about bringing in as many foreign artists or names who've never been shown here before. Rather, we look at what we can contribute to the conversation. What's the point otherwise?"
The conversations aren't merely figurative but also literal: during Weerasethakul's talk, held on the morning of the exhibition opening, questions kept coming from an audience of 400; the opening itself was a crush of 600 people. "We realized we were responding to a need or an interest that wasn't tapped yet," Cruz says. "To see that was amazing."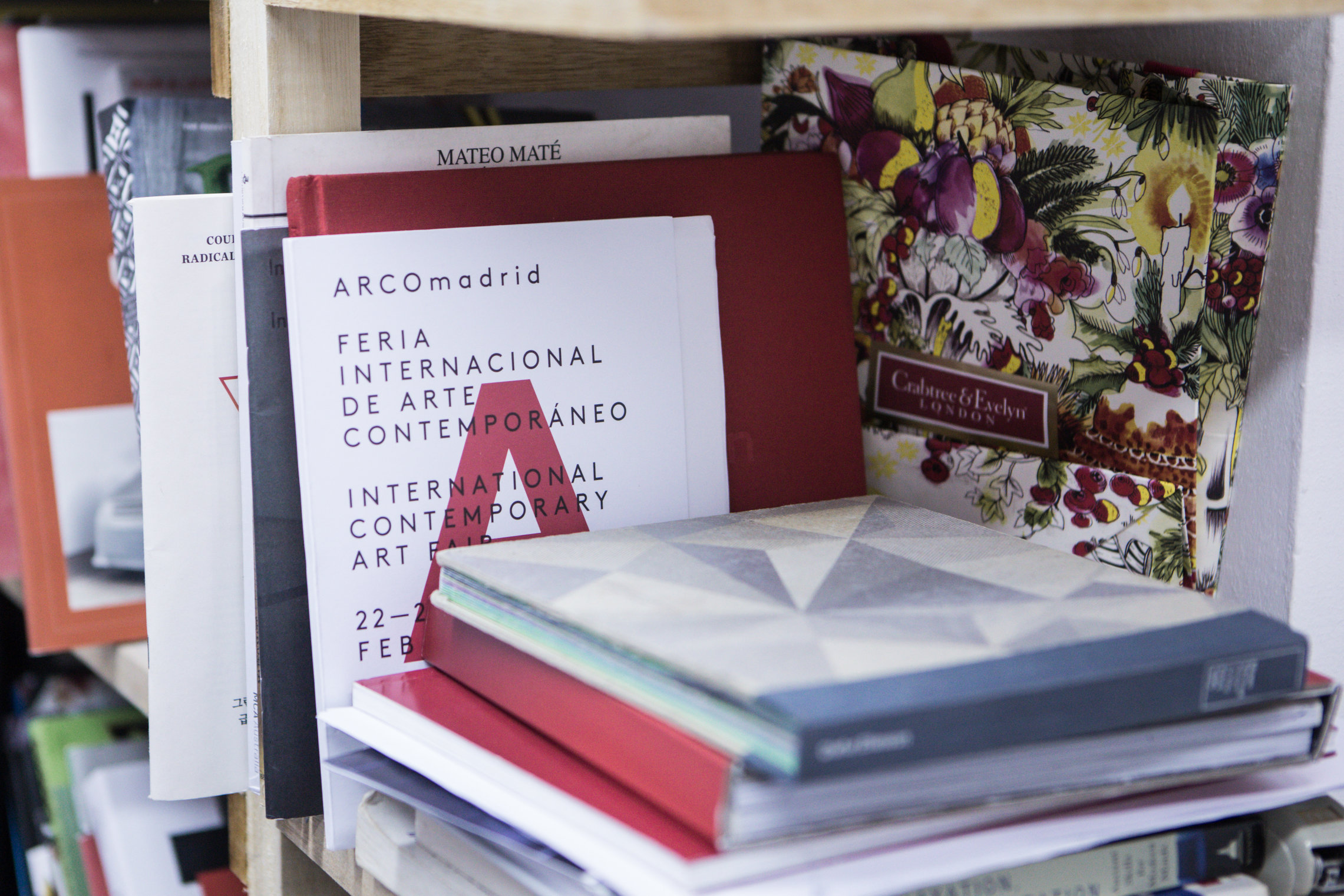 She's currently in the thick of working on two upcoming exhibitions, both conceptualized while MCAD was in the middle of the year-long process of putting together "The Serenity of Madness." There's the museum's next show, which will feature an American performance artist. "We're excited because MCAD hasn't done anything on the performance arts yet; there hasn't been any exhibition on performance locally yet, I think," Cruz says. With a single performance lasting anywhere between five minutes to an hour, and nearly impossible to replicate in every detail for a second time, imagining how it'd fare within the longer duration of an exhibition is a challenge. "I like the tension [between a durational performance and the longer duration of an exhibition], and to start exploring this is very interesting." Personally, she admits, performance art is difficult for her to relate to, but its popularity among Filipinos makes it worthwhile to explore. "As a curator, it'd be irresponsible of me not to acknowledge something just because I don't understand it. In putting this show together, I want to start a dialogue about performance art and what it is about, and it'd be great for the local landscape to look at it within the space of an exhibition."
This story was originally published in Southern Living, May 2017.