It is a typical chaotic day in Manila: cars rushing and weaving through the roads, pedicab drivers' counterflow adding insult to traffic problems, a layer of smog enveloping the heart of the capital.
Driving through the suffocating, concrete streets of Manila, we find a quiet oasis in the heart of Malate. An unassuming but generous cut of property filled with lush flora and diverse fauna, sandwiched between towering condominiums, post-war office buildings, and a Taoist temple.
As we enter the residence, we are instantly greeted by at least two snakes inside aquariums. Near the front door is a huge cage with a mature albino snake that takes four people to carry. "Are we still in Manila?" I wonder, when in fact, we have just turned into one of the side streets from Taft Avenue. Inside, a black German Shepherd puppy welcomes us. Trailing him is a beagle and a poofy Pomeranian. Out on the lawn, an iguana freely roams. There are 47 dogs and numerous reptiles, from snakes to turtles; I don't bother to count.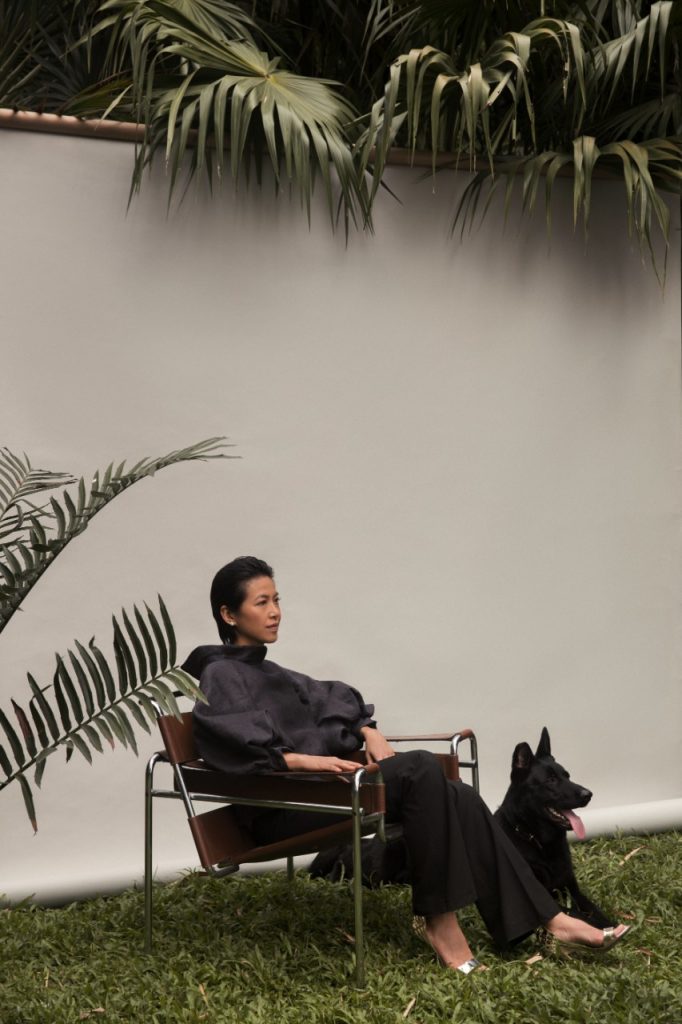 This is the home of the Atienzas. And this is their sanctuary. Enter Felicia Atienza, all smiles after dropping her three kids off at school. "I always loved animals growing up, too," says Felicia. "I even owned a chicken before," she animatedly adds.
Furthermore, she made a name for herself even before meeting husband Kim Atienza. She is a former fearless finance extraordinaire with a degree from Wharton under her belt, founder of the Chinese International School, board member of Rappler, and president of the Philippine Eagle Foundation.
Inner Circle
With her various affiliations and the different interests of every family member at home, she says that keeping up with everyone can be a tad challenging. Her day starts quite early—she wakes up at 4:30 in the morning. "Kim and I have a long breakfast together, right before the kids wake up," Felicia says. "It's our bonding time." She then gets ready for work and leaves with the kids at around 6:30 a.m. for school, where she also works.
"People will only be mobilized into action if there is an emotional attachment. There has to be a heartbreak."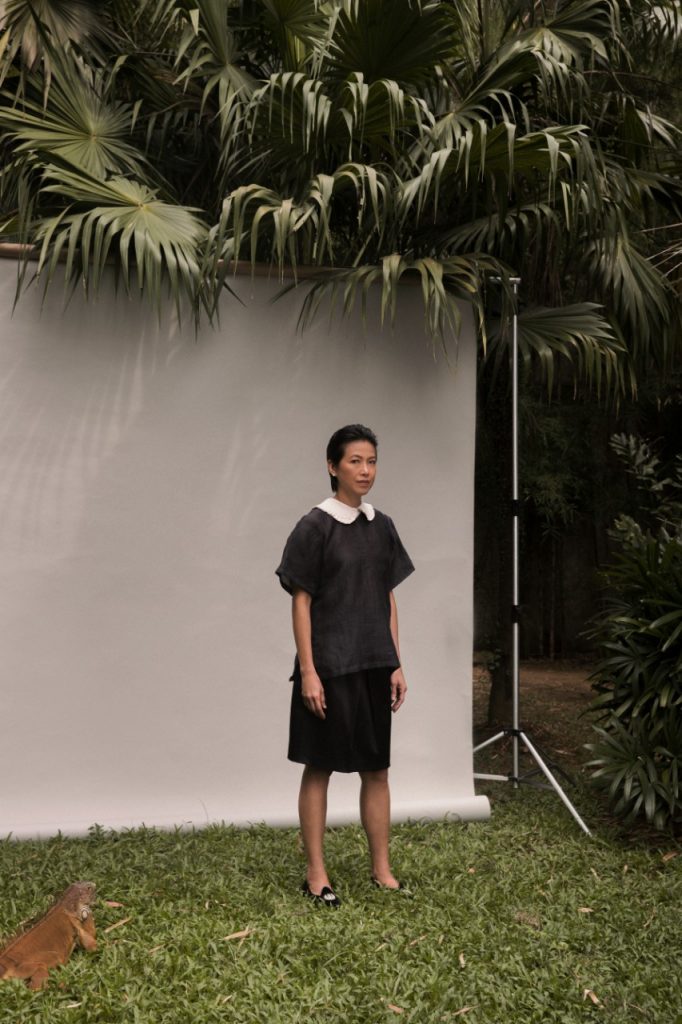 The Chinese International School Manila located in McKinley Hill, Taguig, is the first of its kind in Metro Manila and also her very own brainchild. "When Jose (her firstborn) turned two, I thought to myself that I want to send him to an international school, but an international school that taught him Mandarin from the nursery level," says Felicia. "I was surprised that no such school existed in the Philippines."
So Felicia took it into her own hands and started researching and planning different educational systems. After visiting many schools all over the world, including Mandarin immersion schools, she finally opened the doors of her school in August 2007.
Despite everyone's busy schedules, the family continues to find common time together. On weekdays, dinners at home are a must. Even if traffic makes getting from Taguig to Manila difficult, she uses the time in transit to get unfinished work done and still arrive home in time for dinner. They share updates about what went on during their days and have discussions about politics and social issues. "Dinners are usually long and drawn out," Felicia says.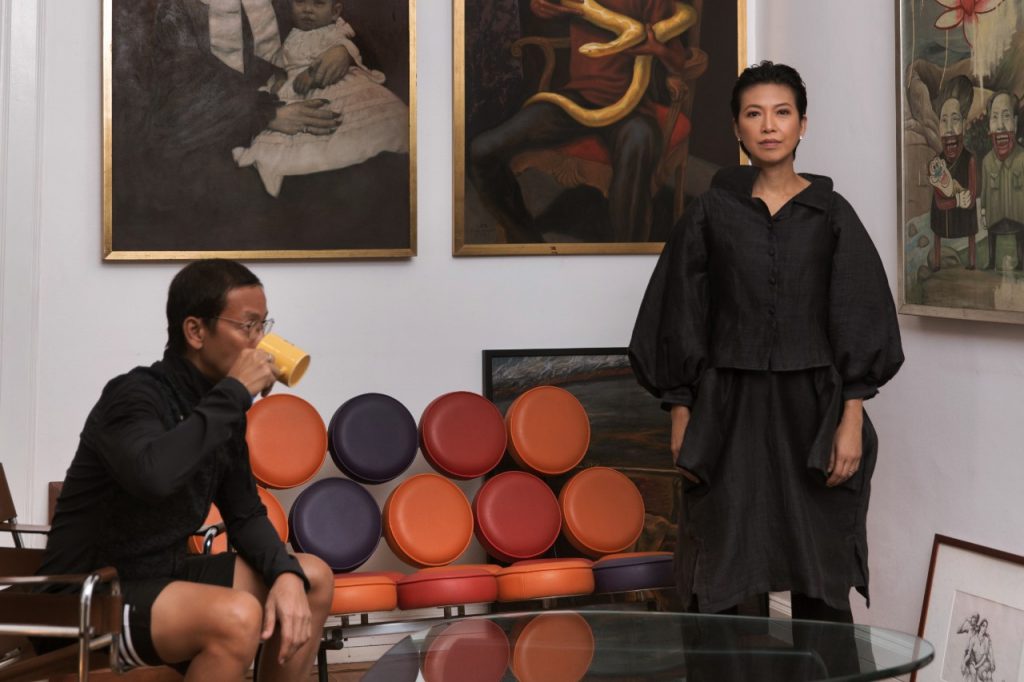 But one unique bonding event for Felicia and her children is her promised once-in-a-lifetime solo trip with each one of them upon entering their teenage years. The first of the three cubs, Jose, chose an expedition to the Arctic. The second, Eliana, went to a safari camp in Botswana. The youngest, Emmanuelle, opted to go deep in the jungles of the Amazon, which they'll be going to as mother-daughter this coming summer.
Call of the wild
To say that the Atienzas are active and adventurous is an understatement. Being an explorer and a curious traveler is embedded in their genes. Felicia says that among the many adventures they've had as a family, it's her memories of Africa that stand out.
"There's something about Africa," she recounts. "It was already my third time last year and it still continues to amaze me." Prior to the trip with her daughter to Tanzania and Botswana last year, she had already gone to Africa twice with Kim—first to Botswana and then to South Africa.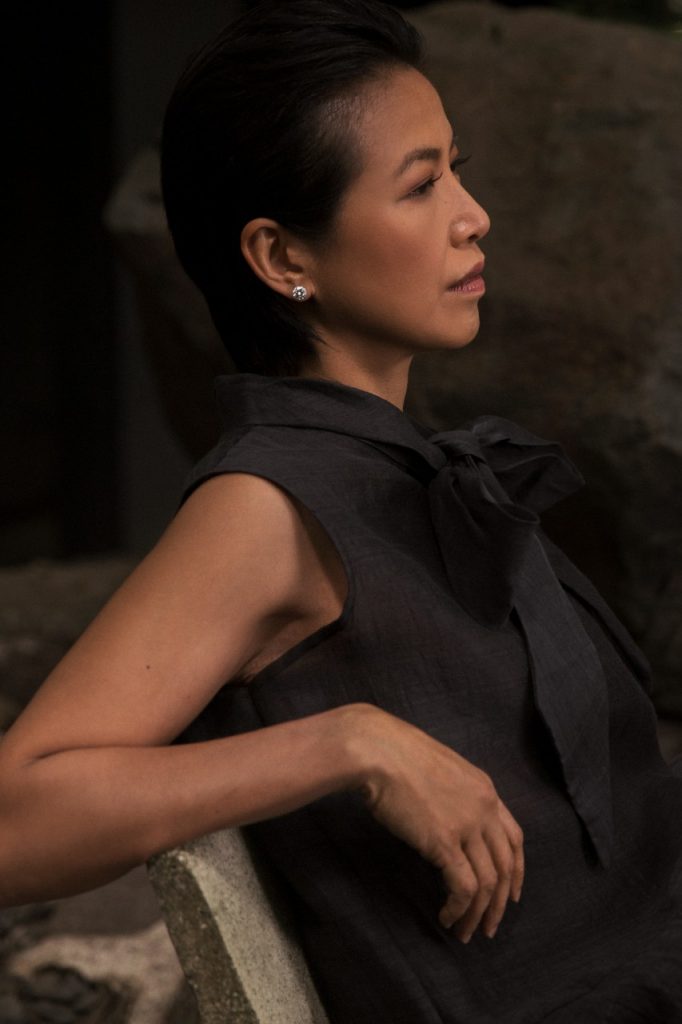 The vast terrain, free-roaming animals, and unpredictable wilderness make Africa magical to her. "When you're in Africa, you would realize that nothing else matters. It's really survival." But the one thing that caught Felicia's attention is how Botswana was able to meld together the concept of conservation enterprise. She continues to share that, apart from gold, the country's biggest revenue generator, tourism is becoming a sustainable economic workhorse for Botswana.
"What they do is they carve out their entire country into reserves," Felicia explains. is gives camp operators opportunities to bid for that concession, where the profits will then be shared with the government and the indigenous people. "If you talk to the people in Botswana, they really know their culture and their animals," she adds. The indigenous people are then relocated to a specific area and these camps hire and train them to become camping guides. The safari camps also adhere to very stringent environmental parameters. To make this work, Felicia emphasizes, "When you are trying to conserve a species or the habitat, it also involves buy-in from the culture around you. At the same time, you also have to ensure that your efforts are sustainable."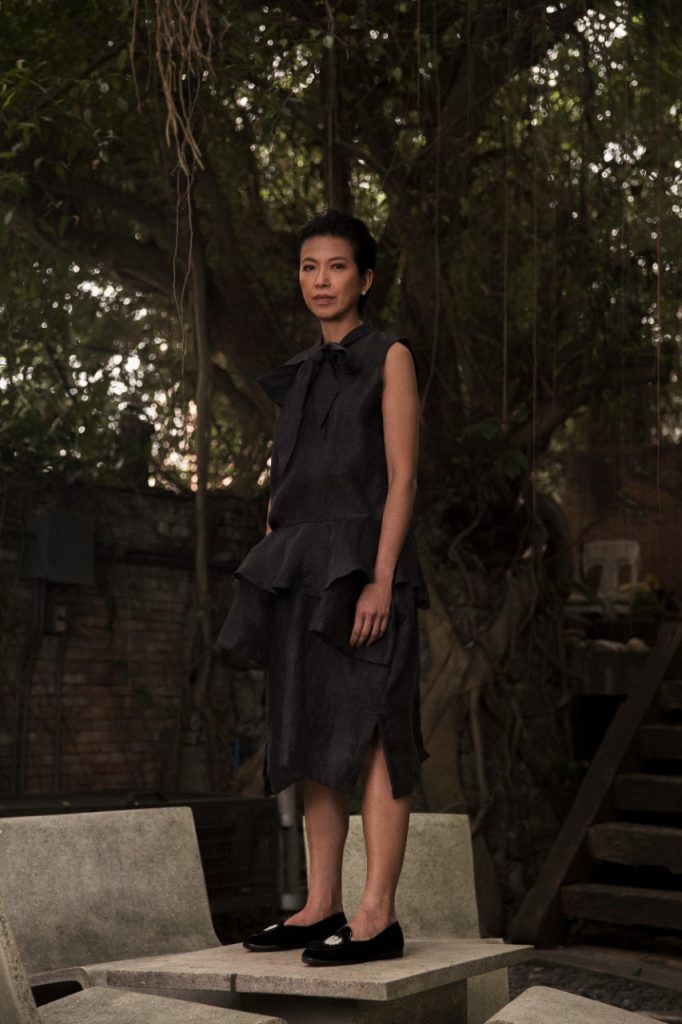 "No one is asking you to live out in the forest with no electricity. Just minimize your impact."
At home, as the president of the Philippine Eagle Foundation, Felicia is trying to find ways to raise awareness about the plight of our national bird. With only around 400 Philippine eagles left, 90 percent of them in Mindanao, it is already considered a critically endangered species.
With her exposure to different conservation efforts around the globe, Felicia attempts to roll out the enterprise aspect of conservation in the foundation. "One of our big initiatives this year is that we are getting women involved where the nests are located," she explains. In 2013, they collaborated with Hong Kong-based group called Conservation Sew Mates, wherein they started teaching women from local communities—the first one being the Manuvu Tinonanon partners from Tumanding—how to sew plush toys of endangered species to support conservation awareness. In 2017, they expanded the project with indigenous community partners.
With farming being their families' only source of income, some residents near nesting sites opt to hunt for the endangered eagle for food or money. As they live deep in the jungle, very few options are available to locals—husbands are farmers, and the wives are full-time housewives. e simple project of sewing plush toys has given its partner community members a sense of empowerment, with all proceeds going back to the women, and an enlivened sense of awareness on the different endangered species surviving in their locality. The collaboration project is already in three communities, and Felicia is looking at cascading the program to three more.
Little things, big impact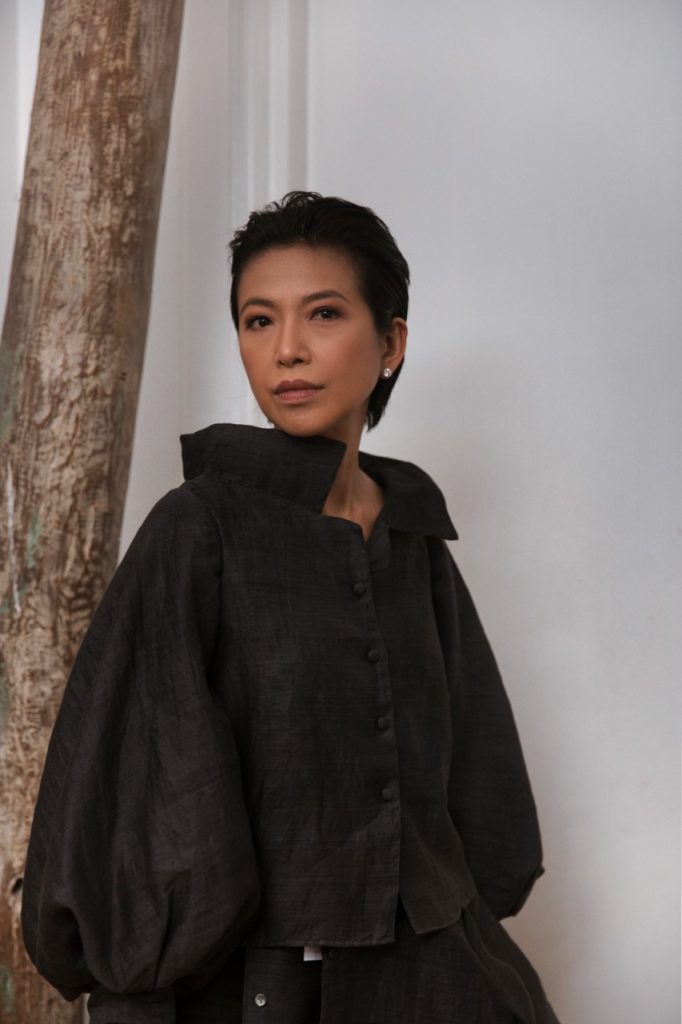 "It's very hard for the youth to feel an emotional attachment to the eagle because they've never seen one," Felicia says. "Education is really an important component for people to care more about the environment. People will only be mobilized into action if there is an emotional attachment. There has to be a heartbreak. To the point that you feel so moved and heartbroken that you have to act on it."
The call for ecological preservation, environmental education, and climate change adaptation and mitigation has been making headlines in the past decade. The looming threat of an ecological collapse detrimental to human existence has been at the forefront of global issues. But what can a regular human being do to help stop this crisis? "I always believe that little steps can make a difference cumulatively," she answers.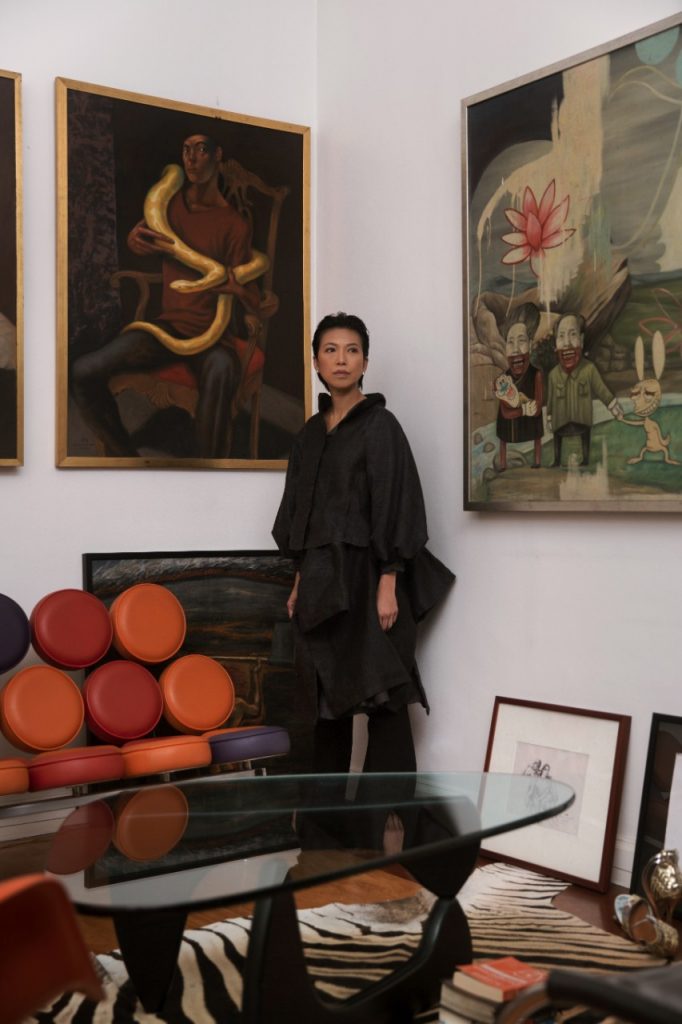 At the Chinese International School Manila, environmental science is integrated in the curriculum. Grade six students and up are taught about global issues, where environmental advocacy is part of the lectures. Surprisingly, it's the lower- level students who participate more enthusiastically in the school's eco-friendly drives, such as recycling or Tetra-Pak collection drives. "When they reach grade six and older, they tend to be more jaded," Felicia says. But it doesn't stop her from promoting her love for the environment. "We still try to influence and encourage others and see how we can work collectively, that it's not supposed to be a lone effort. A lone effort is great, but collectively, we can make a bigger impact."
So long as the interest to save Mother Earth is growing, no action is too little, and no action will be left unnoticed. Everyone can be an environmentalist, according to Felicia. "You're an environmentalist if you believe in and work towards and adhere to safeguard the environment for future generations. You do your part," she says.