The doorbell does not work, filmmaker Lav Diaz tells us as we enter his humble abode in Marikina.
The space is small. On one side is a pile of books. Across them, cases of film equipment are in order. In one corner is a good-looking chair, though we're cautioned that, like the doorbell, it's also broken. In the middle of this neat jumble is Diaz himself, pensive as he sips coffee from his Batang West Side mug.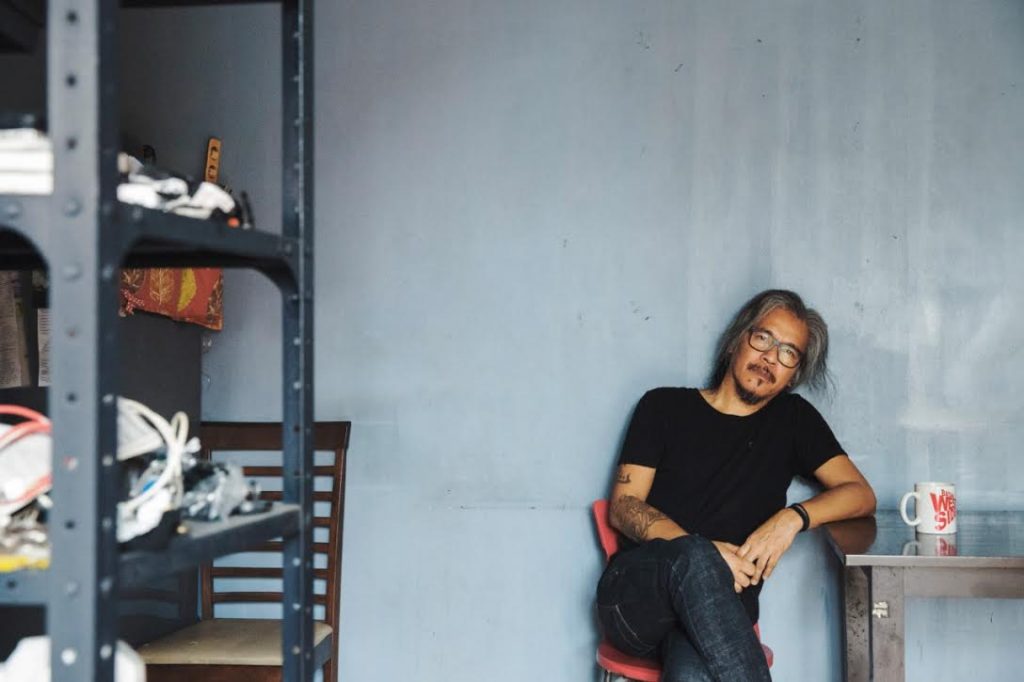 Diaz is a simple man. As usual, he wears a black T-shirt, his hair tied in a ponytail. "Fixation lang ito. Hindi nila alam na marumi na pala ito," he quips. His proclivity for wearing black T-shirts came before he even became an acclaimed filmmaker; he developed this affinity back when he worked for the newspaper Journal in New York.
As for his affair with cinema, Diaz says it springs from his childhood. On weekends, his father would bring him to the cinema to watch films like Fernando Poe, Jr.'s Matimbang ang Dugo sa Tubig. However, it was Lino Brocka's Maynila sa Kuko ng Liwanag that changed his perception of cinema's role. "Binigyan niya ako ng opening na pwede kong i-engage ang buhay through this medium," he says.
That was the beginning. Now, Diaz has carved an identity that continues to bewilder the world.
Lav is patient
Diaz makes long films. His 2004 film Ebolusyon ng Pamilyang Pilipino is considered one of the longest films in history, with a nearly 11-hour running time. Ang Panahon ng Halimaw, his entry for this year's Berlin Film Festival, clocks in at almost four hours. The saga-like dimension of his works entices viewers, but their unconventional length has also dissuaded some people. At some point, people define Diaz's cinema by its time element alone, placing it under the slow cinema movement.
Diaz admits that his cinema's development is indeed slow, but he also refuses to be restrained by that label. "Cinema has been used to not go beyond two or one-and-a-half hours. It's very conventional. Kapag lumagpas ka doon, mahaba na 'yun." Instead of subscribing to labels, he believes that cinema should be free. "Sino ba ang may-ari ng cinema? There's no slow cinema, there's no long cinema. Ang isang maliit na watercolor ni Monet at ang "Guernica" ni Picasso, maliit man o malaki, [parehong] painting; ganoon din sa cinema. A short film and a long film are both cinema."
Diaz's cinema takes time to grow. He sets the pace of his films with raw and static long takes, resonating with how the Lumière Brothers shot the very first films in history. "The dominant, all-powerful factor of the film image is rhythm, expressing the course of time within the frame," the great Russian filmmaker Andrei Tarkovsky wrote in his cinema book "Sculpting in Time"—this is exactly what Diaz does in his films.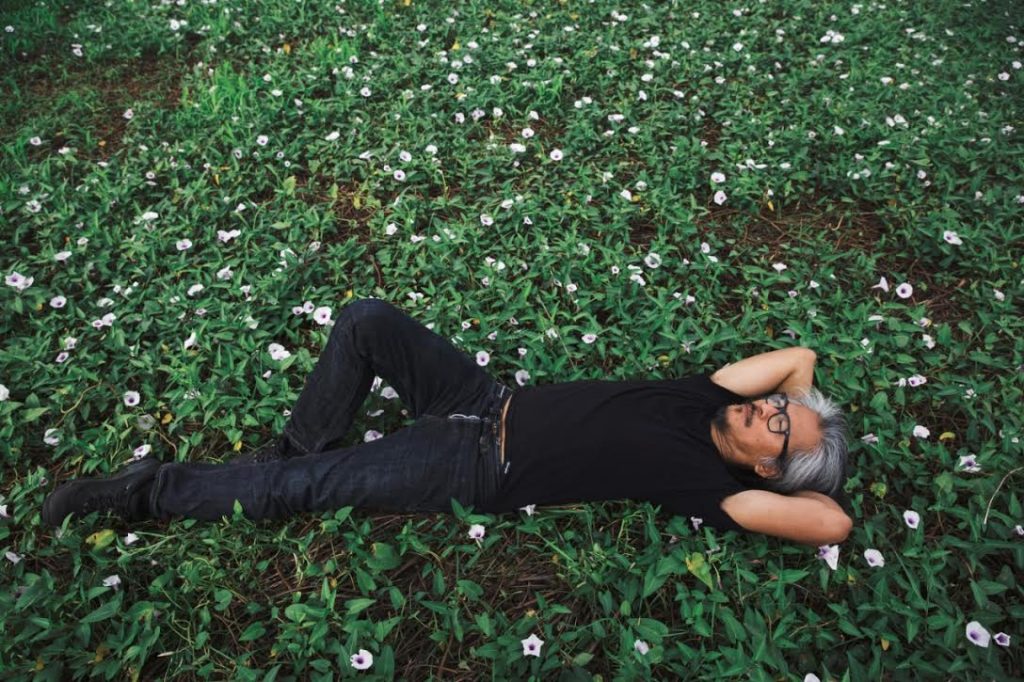 A shot in Diaz's cinema often begins with an empty frame decorated with the inherent opulence of nature, a constant character in his films. Diaz allows leaves to sway, clouds to move, and water to ripple. "I'm trying to unify space and time," he says. "I'm trying to capture 'yung pinakamaliit na semblance ng buhay na walang manipulation."
This allows the viewers to wallow in the natural progression of time and life. Diaz even records mundane moments of his characters walking, but these scenes prompt the realization that what unfolds onscreen is simply life as it is. After all, as Diaz says, "cinema is an engagement with life." This respect for the natural flow of time reflects Tarkovsky's words: "[Time] becomes tangible when you sense something significant, truthful, going on beyond the events on the screen; when you realize, quite consciously, that what you see in the frame is not limited to its visual depiction, but is a pointer to something stretching out beyond the frame and to infinity; a pointer to life."
Diaz's cinema leads us to an incessant flow of memories, dreams, and thoughts. His cinema is perhaps not meant to be watched. Instead, it should be recalled like memories.
In the realm of Diaz's cinema, punctuations merely exist. "Wala namang ending. Iisang film lang ang ginagawa ko," he says. And just like that infinite element we all are bound to, Diaz's cinema leads us to an incessant flow of memories, dreams, and thoughts. His cinema is perhaps not meant to be watched. Instead, it should be recalled like memories. It is meant to be observed and lived through because cinema is life. Eventually, it ushers us back to our conscience. And there lies the only punctuation Diaz's cinema offers: a question mark.
Lav is kind
"Fear is hovering [over] the land. Tahimik ang mga tao. Ang daming nag-di-disappear," Diaz explains the atmosphere of his musical Ang Panahon ng Halimaw. The film was conceived during his eight-month residency at Harvard in 2016. At the time, he was writing a gangster film and a book on Philippine cinema. "Habang sinusulat ko 'yun, bumili ako ng mumurahing kalsada sa Harvard and I started writing songs."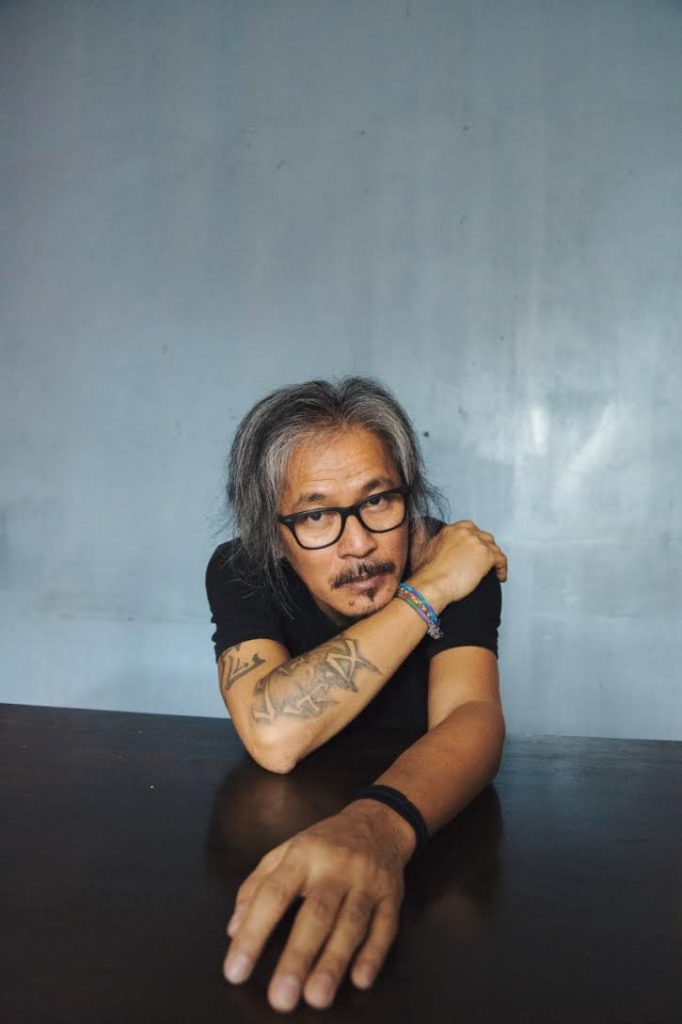 The political turmoil at the time led to a growing urgency within him to work on an entirely different film. "Mukhang doon ako hinila. You know that kind of feeling na hinihila ka? You have to open it, you have to follow it." Eventually, the songs and the narrative came to Diaz like a deluge.
Dubbed the "anti-musical musical" and a "rock opera," Ang Panahon ng Halimaw is his observation of his hometown in Maguindanao during the darkest years of martial law. "Pinakanakakatakot na part ng martial law 'yung late '70s dahil na-terrorize talaga ng militia ang buong bansa," he says. "[The film] is about an activist professor poet who investigated the disappearance of his wife. She is an activist doctor who went to the barrios to serve."
This is not Diaz's first time to tackle the misery of the nation during those iniquitous years. He has also examined that era in Mula Sa Kung Ano ang Noon and Ebolusyon ng Pamilyang Pilipino. For him, an evaluation of the past is a significant discourse in his cinema. "You have to examine the past to see why these things are happening now, kasi doon galing ang present. Hindi tayo nakarating sa ganitong situation dahil binigay lang. The past will tell you why. Nandoon ang sagot kung bakit ganito tayo kamangmang ngayon.
"You can only come to terms [with the past] if you confront it. Walang coming to terms kung tinatalikuran lang natin [ang nakaraan]. Ang lakas ng denial, ang lakas ng paglimot. Minsan, parang deliberate ang paglimot," he observes. "Look at us now: walang understanding ng nakaraan. Wala man lang dialectical approach sa buhay."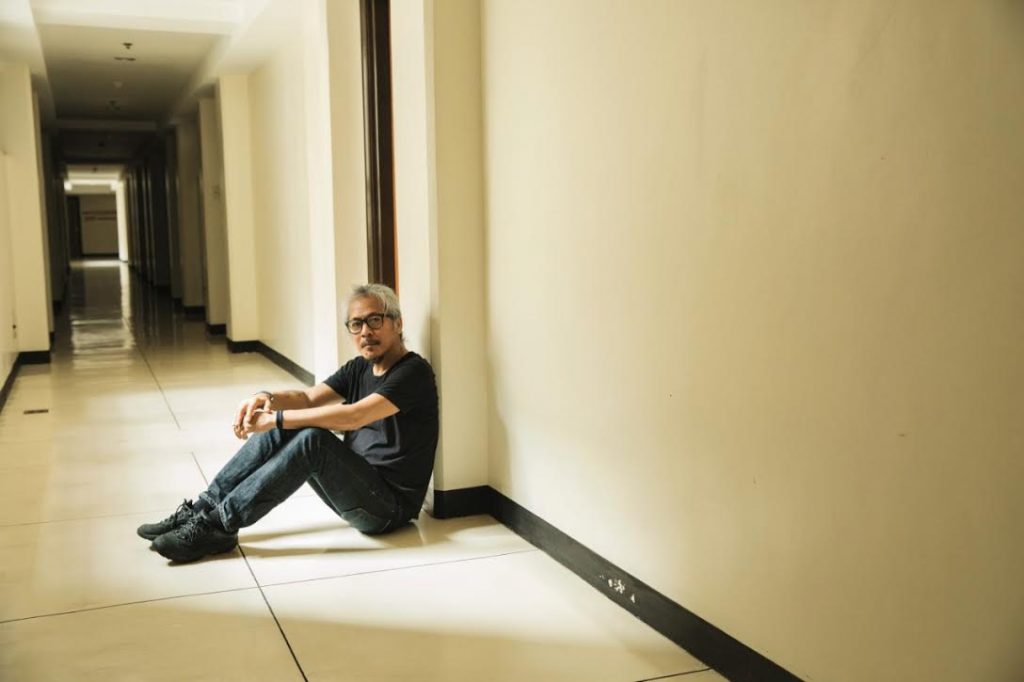 Diaz believes that the only cure for our nation's maladies is through re-education. "Bakit na-pe-preso tayo lagi sa isang sistema? The issue is ignorance," he says. For him, it is his responsibility to nurture the soul with good aesthetics and to educate the audience through his cinema. "I keep the faith, I keep living because of cinema," Diaz says. "If I can help a young man or woman na nanood ng cinema ko at nagkaroon siya ng transcendence at ngbagong faith sa buhay, then my work is done. Sa akin, importanteng natulungan ko silang magka-responsibility sa bayan at sa mundo."
End notes