Relax and reminisce the old summer days with this retro fan
How to cool down in style
Feb 27, 2018
In a country where it's hot and humid for the most part of the year, people are almost habitually scurrying to get somewhere cool. Fresh, humming seaside air joined by lapping waves composes the soundtrack of a usual summertime reverie—and what better instrument to play it than a good ol' fan reminiscent of your grandma's.
It may prove to be a treat now, a luxury even, since the re-introduction of vintage-inspired fans in the market. The greyish-green, almost verdigris hue of the Vornado's metal case calls up lazy, hazy images of the beach, just as when we first beheld it as restless teens. Its gold grills and nameplate written in retro script evoke the solid, old-fashioned quality of fans used many moons ago, back when one's childhood was spent in a grandparent's house.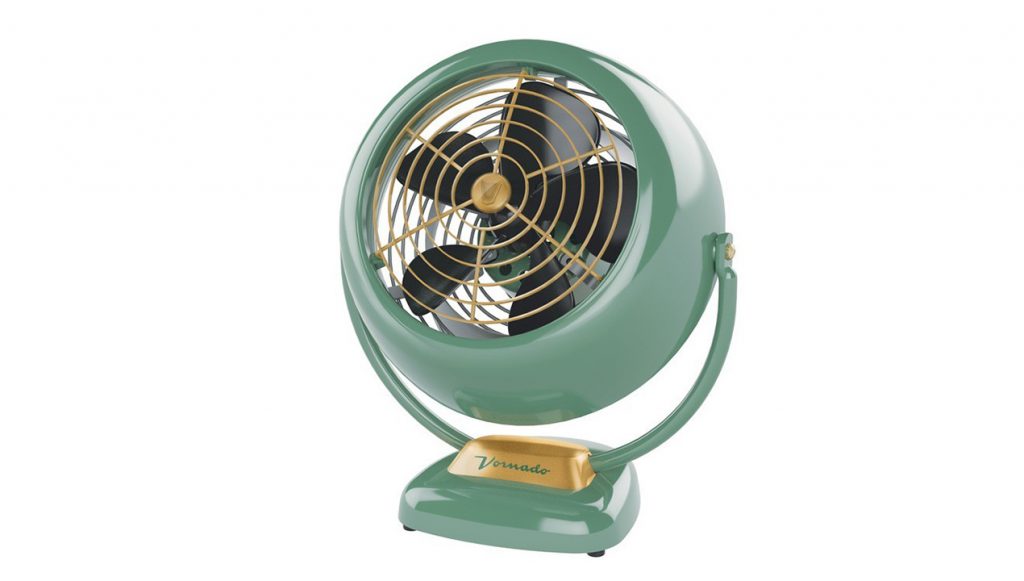 It doesn't matter where the Vornado is placed, atop an office desk or on the bedroom floor, because its retro design blends with any setting. If not for its three-speed setting and full-action pivot head for multi-directional airflow, it might be even mistaken as a piece of found art—a kinetic sculpture, that is, meant for relaxing and cooling down.
Read more:
Sunburn is not your only summer problem
Sleep more comfortably on summer nights with Zimmerli's 260 Maude Privé
Five ice cream places you need to visit this summer
TAGS: electric fan fan nolisoliph vintage Vornado