It wasn't until Lesley Mobo's show in TernoCon 2020 that I became familiar with the necklaces and charms Filipinas wore with the terno. The London-based Filipino designer turned heads when he sent models down the runway with intricately embroidered and lavish creations.
[READ:
Can terno be class-neutral?
]
There they were: religious paraphernalia tucked inside rectangular lace-trimmed necklaces, small fabric pockets presumably containing amulets and charms attached to the waistband of the skirt with safety pins, and sunglasses gilded with golden tambourine details akin to the gold jewelry that women wore during the Spanish rule (although historians would tell you, prehispanic inhabitants of what would become the Philippines already had a knack for golden accessories).
"Tamborin," as they are colloquially known, are patterned after the rosary but with beads called rositas made out of gold and silver which form a floral motif. The beads are created with the filigree technique that makes use of fine wires and granules within a tambour or frame. It is usually accompanied by a pendant of a religious relic, a display of one's religious beliefs and association.
These gold jewelry are rare as they come now partly because of the diminishing number of artisans versed in the art of making them. Those that remain in the market are either valuable vintage heirloom pieces or reproductions of equal or lesser metals.
In 2018, we featured Amami, one of the last few jewelry brands that makes tambourine pieces in 24K gold. Since then, a new roster of brands has since popped up and reimagined this vintage jewelry, some in contemporary designs that venture outside of the usual rosary-like necklace.
Check them out below for your own collection or as a Mother's Day gift.
Amami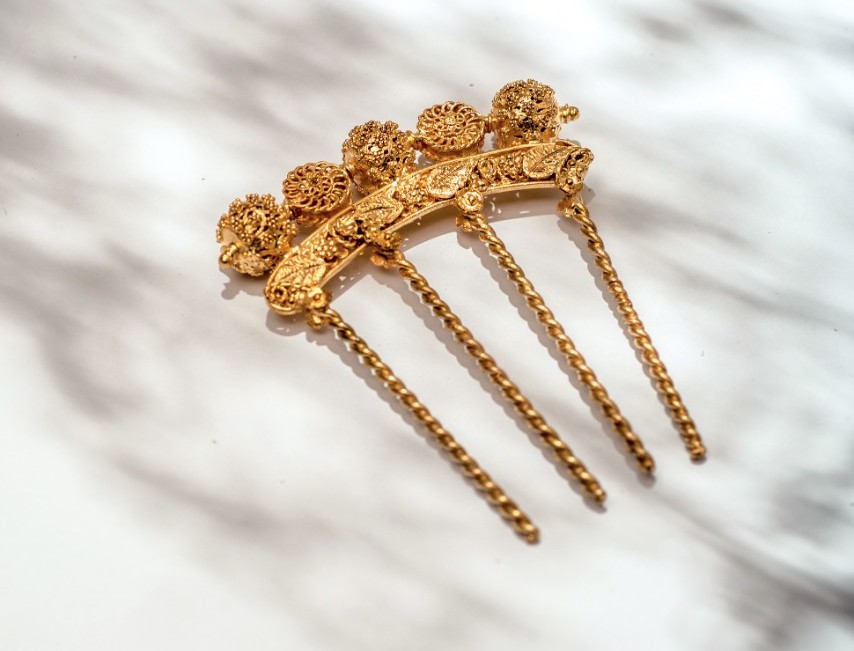 Calado
Ma. Angelica
Maria's Jewel Diary
Tambourine Jewelry