"Just right" would be the best words to describe the home of surfer-architects Buji and Nikki Libarnes, and I think that's what you get when you create it from scratch.
Once a 20-foot container, the space below Vessel Hostel in San Juan, La Union is compact but not tight, and although the main walls and the sliding glass doors are the only clear partitions of the house, there is a comfortable spaciousness to it.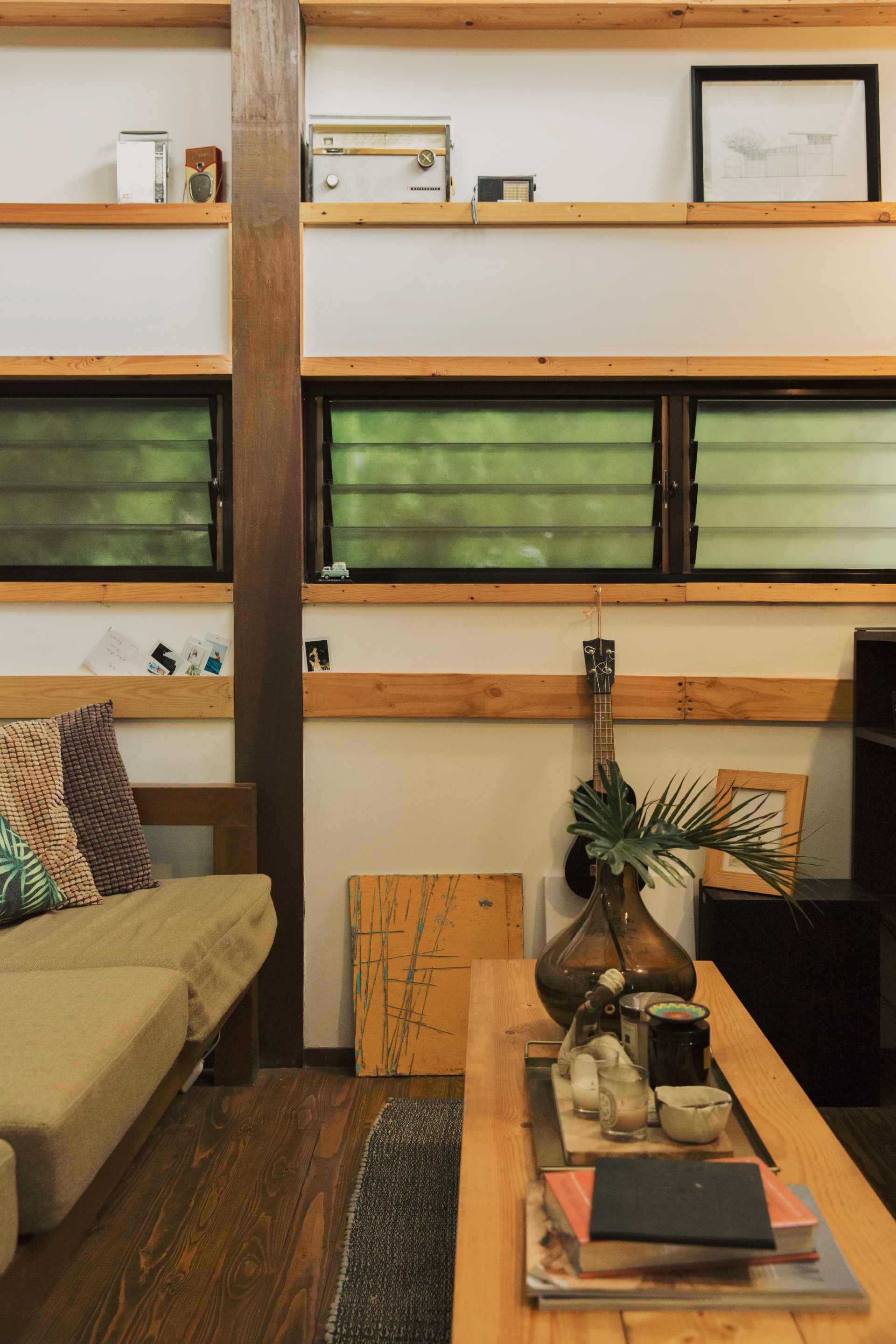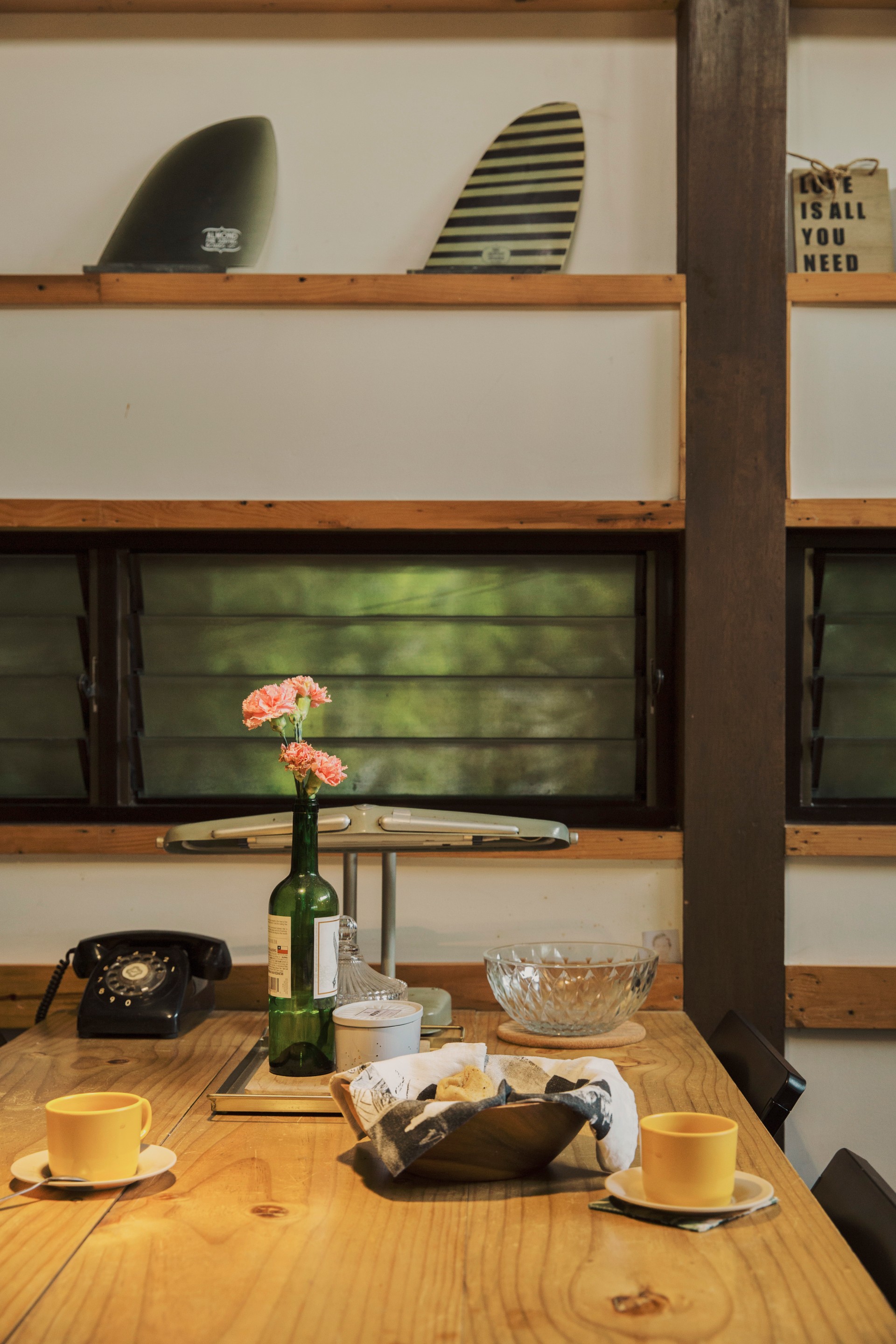 Each element of the house—from its form down to the tiniest details—are obviously well thought out. The couple attributes it to the limitations of the space they had to work with. To make sure that everything they needed would fit, they had resorted to designing their own furniture as well.
"Medyo mas relaxed, hindi masyadong formal or stiff," Buji says of their aesthetic.
Everything is custom-made, from their dining table to their couch and even their living room console. Even the wooden slats along their wall serve as small shelves and "posting" space for the photos, postcards, and other memorabilia inserted between them.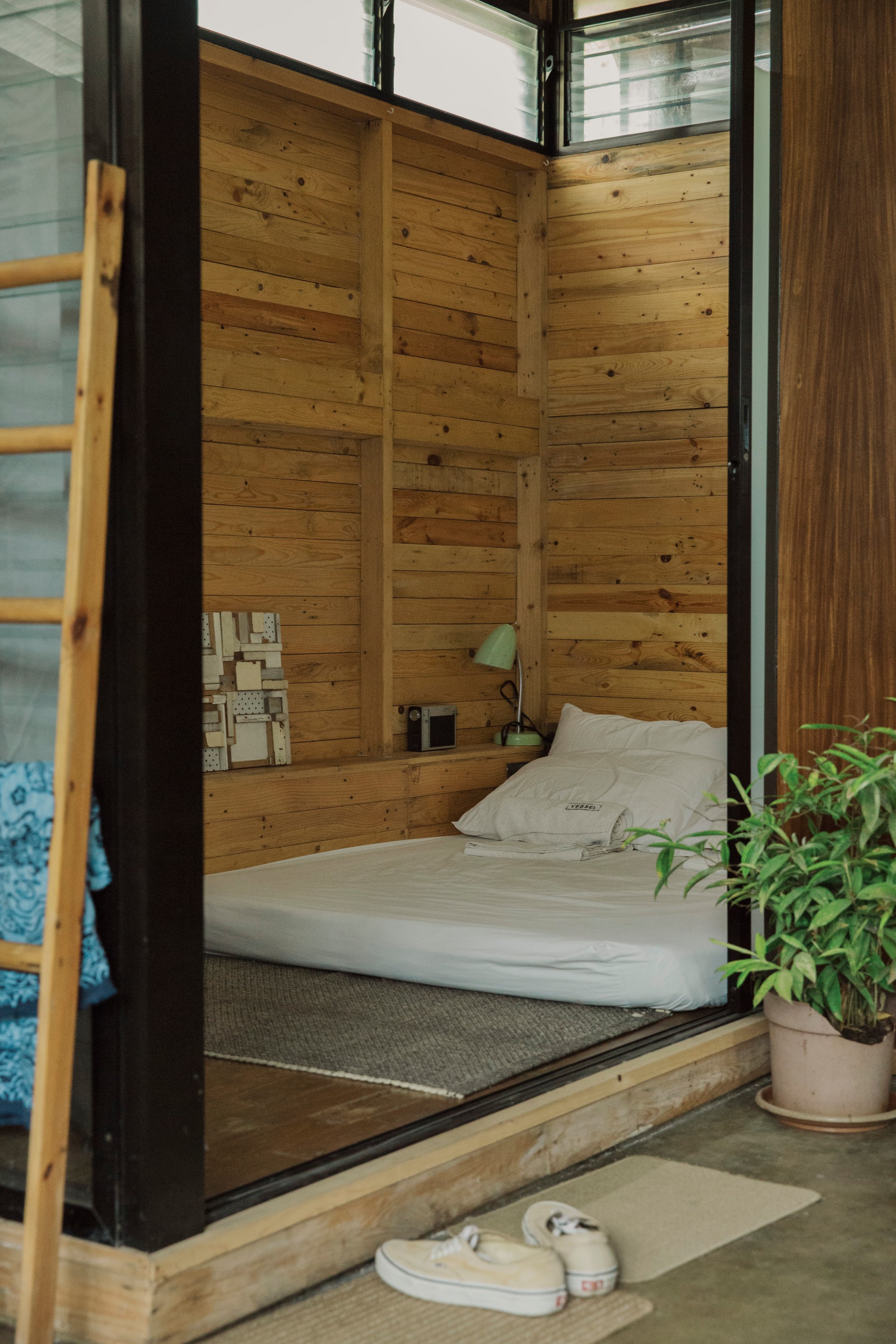 The functionality of each aspect of the Libarnes home—from its space to its furniture—reflects the design philosophy and lifestyle the couple have long since adapted. Having been surfers since the year 2000, the couple have long since adopted the laid-back lifestyle of La Union.
It also matched with their favorite aesthetic. "Medyo mas relaxed, hindi masyadong formal or stiff," Buji says of their designs, both professionally and for the home. "Simple."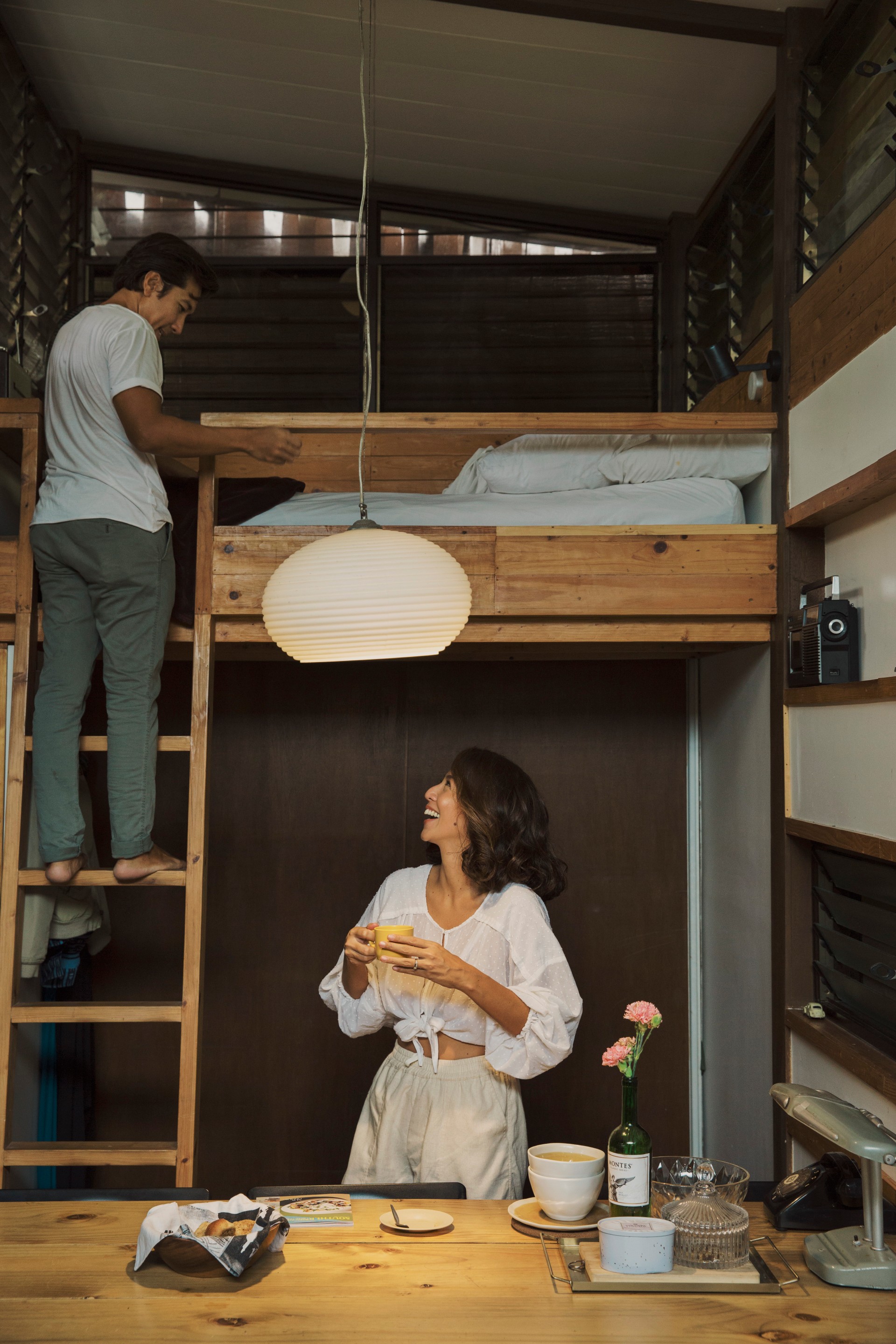 Buji adds, "We really love the mid-century style. It reminds us of the good ol' days. Simple lang ang buhay noon eh, [kaya] gustong gusto namin yung design niya. Ang linis lang. Parang timeless siya for us." The mid-century interiors of their home also fit with Buji's hobby of collecting vintage items.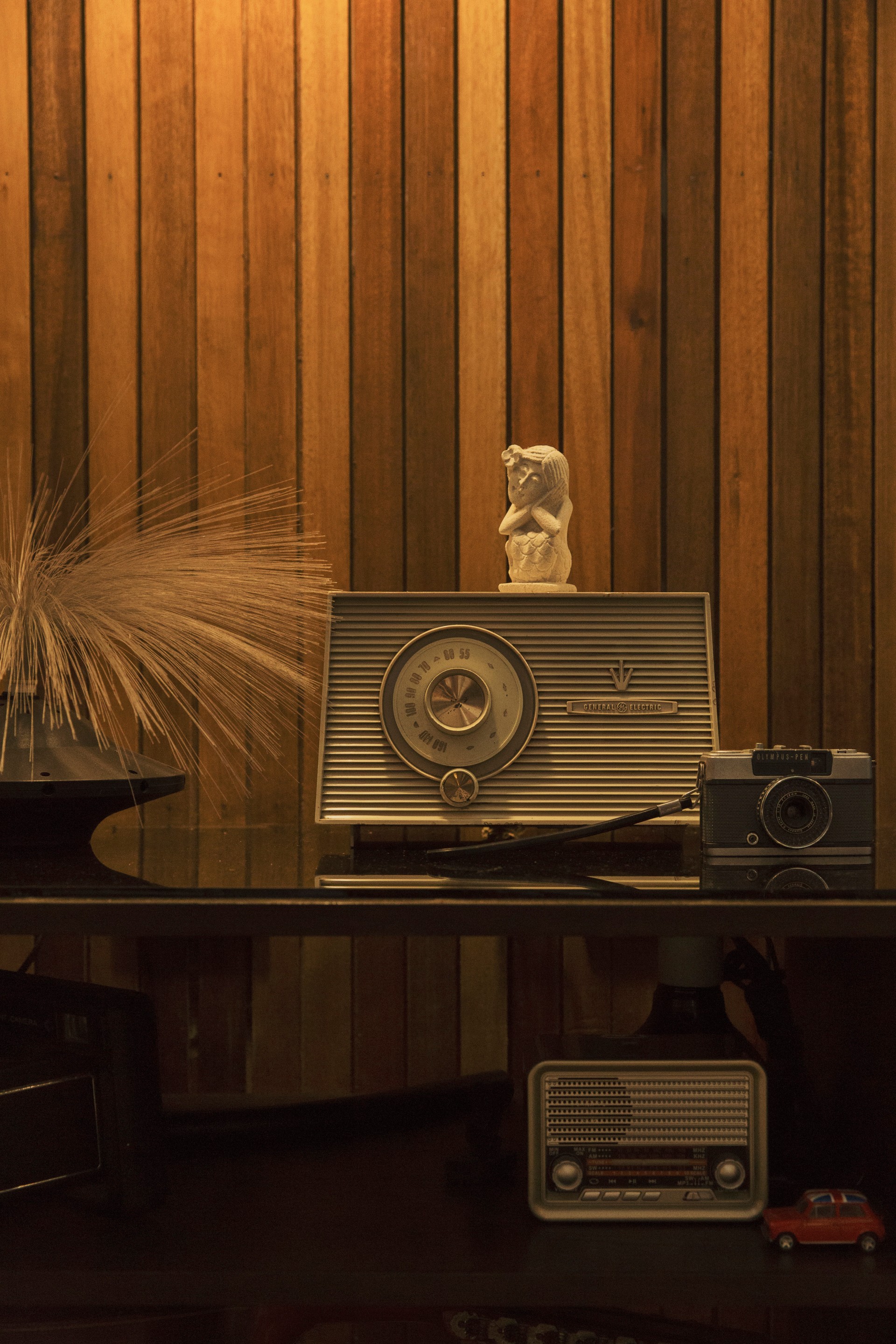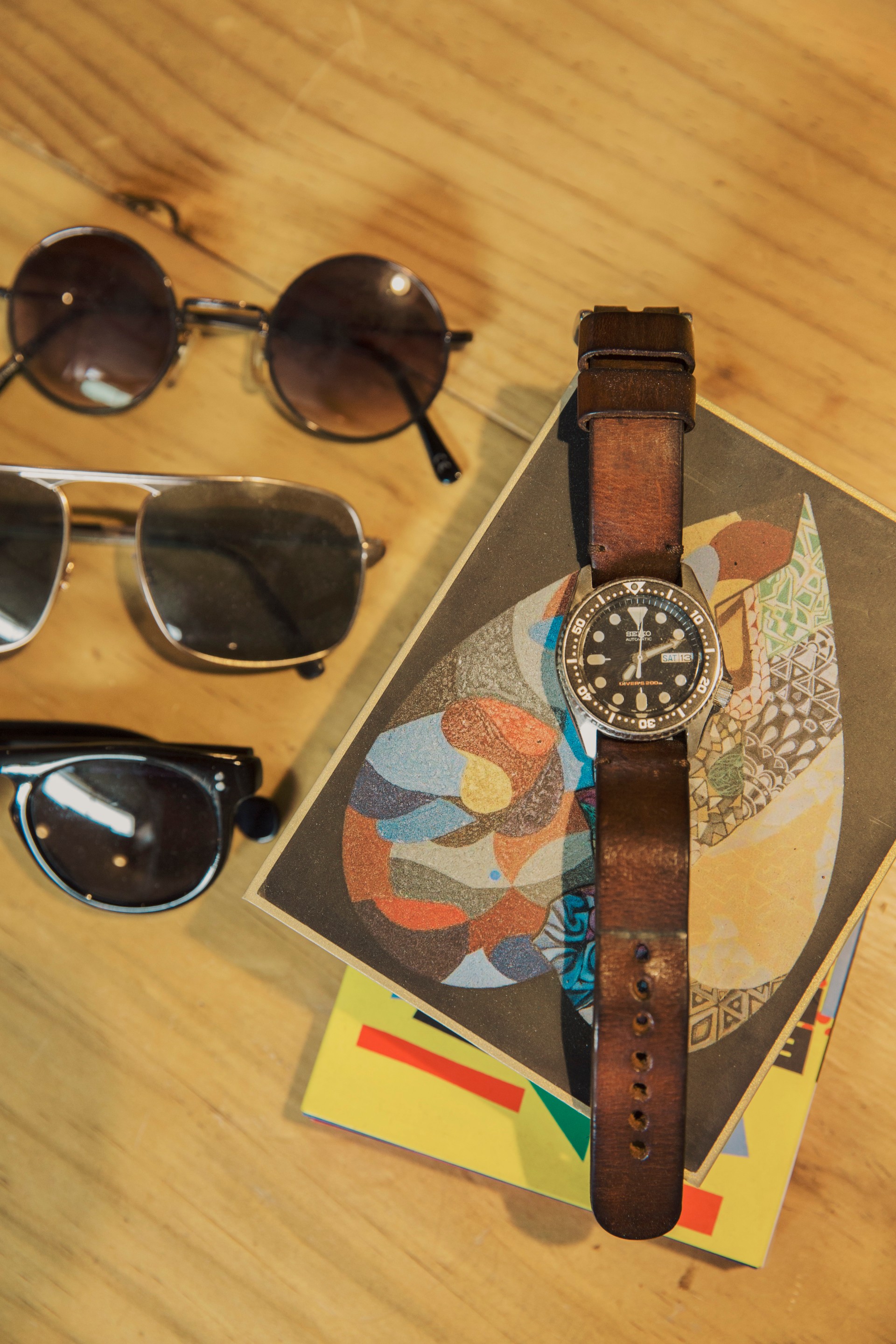 Various items from different decades dot the Libarnes home. Beside a vintage desk lamp, an old rotary phone sits on their dining table (which used to be functional until they had the phone line transferred to Vessel). Meanwhile, a fiber optic lamp and a turntable for vinyl records meanwhile flank their (smart) TV. Also scattered all over the house are miniature models of vintage cars, including a 1972 Volkswagen Kombi van similar to the one they own.
The Kombi used to be their (smaller) home. "For a time, we were living in our van. We would park it at the resort of our friend and stay there," Buji says. It was between finding the lot where their current home now stands, and after they had been forced to move out of a two-bedroom apartment they used to share with friends when the owner had to renovate.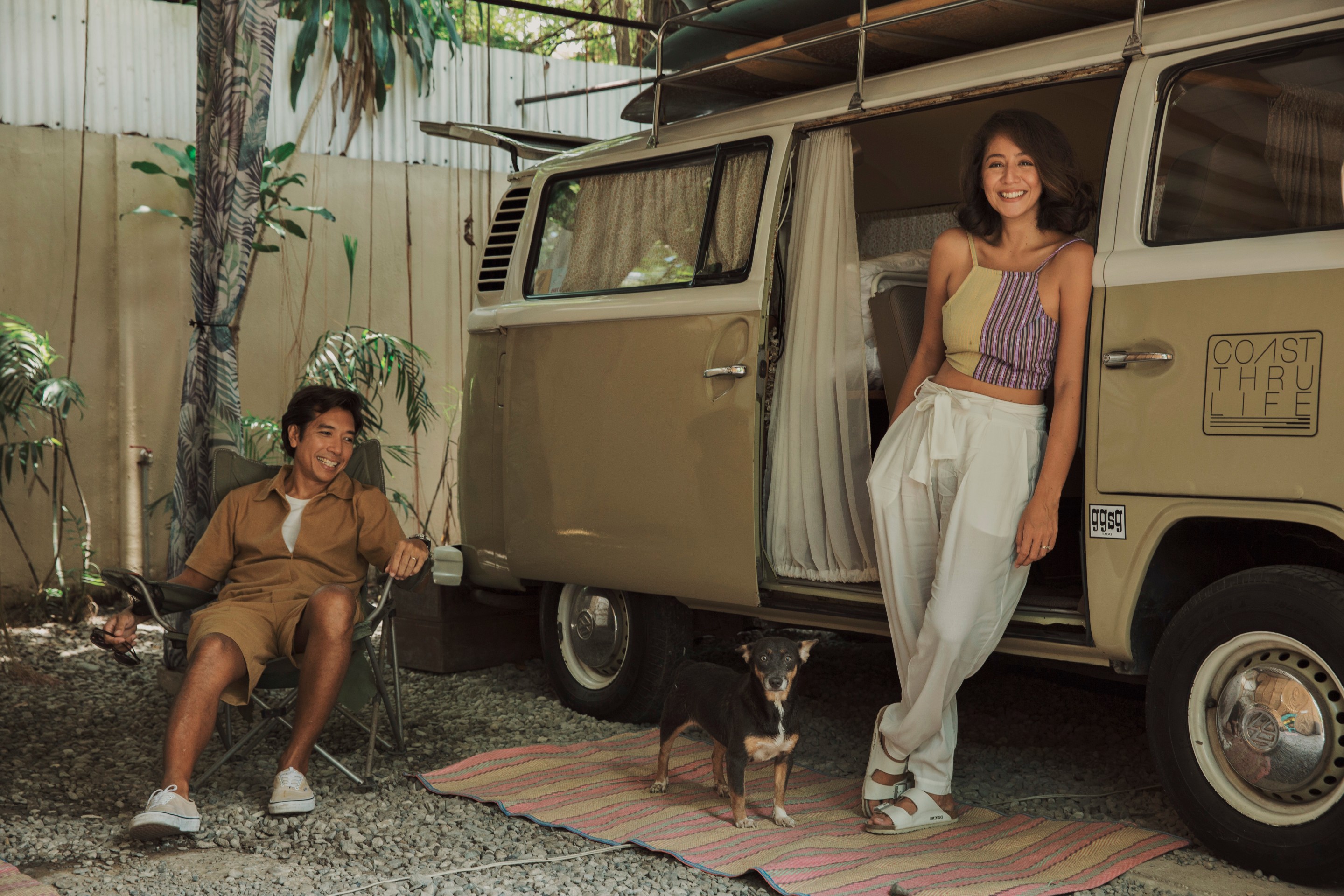 Nowadays, the van serves as another option for those hoping to stay at Vessel. "Yung van kung saan kami natutulog dati, ginawa naming room. May aircon siya… we just slide in a one-half horsepower aircon sa window na may gulong, so any time we want to use the van, we just slide out the aircon, and okay na," Buji says.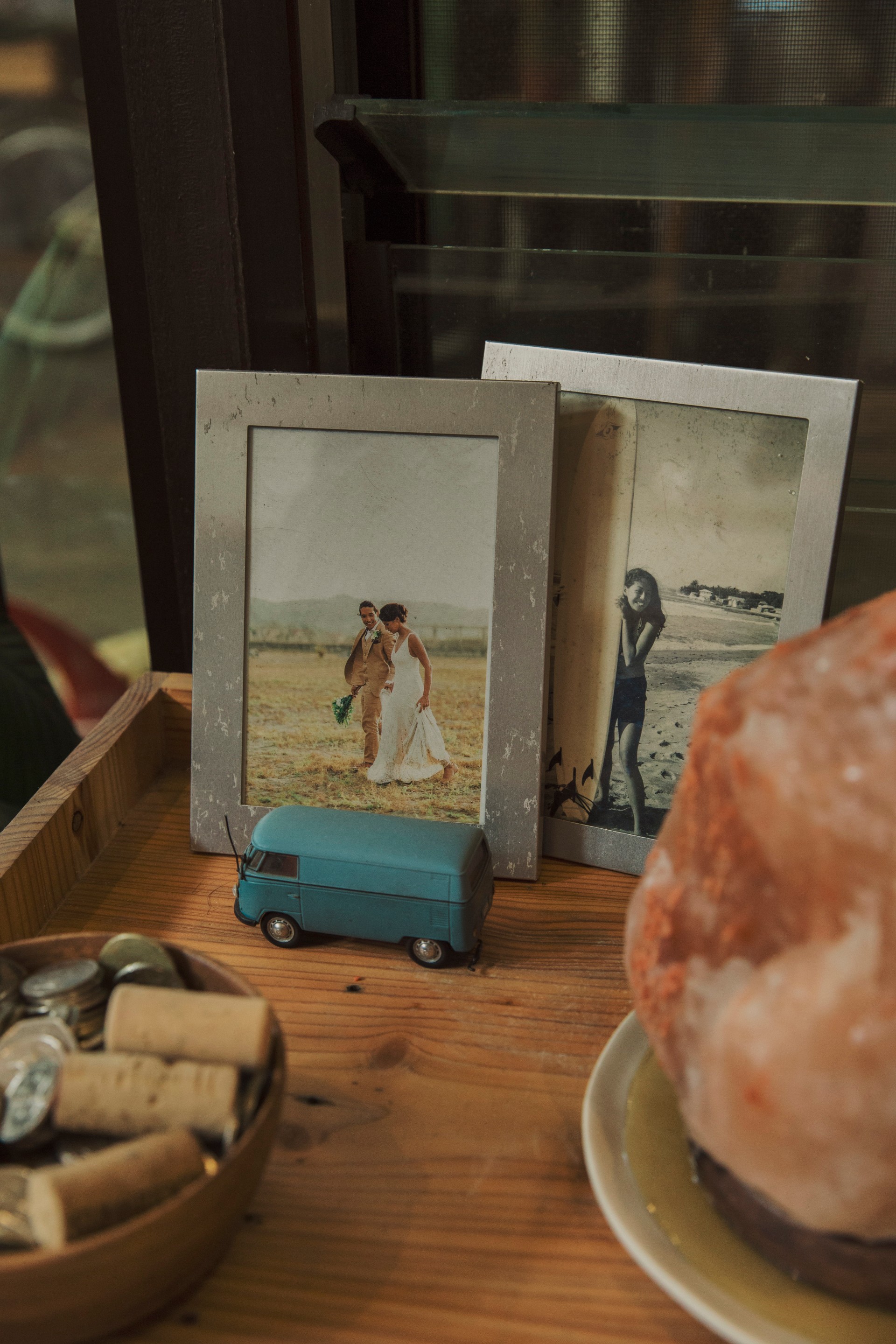 Even after putting up Vessel—mostly as a response to the lack of accommodations in La Union at the time—the Libarneses continue to take design projects. Among their recent collaborations are the new Guava Sketches store in Greenbelt 5 (they also designed their previous Greenbelt 3 store), a new co-working space in Meridian, as well as several houses. In La Union, some private and commercial projects are also lined up for them, including a resort.
"'Yun sana yung goal namin, [na] pagtagal, dito na yung practice," Buji says.
Two years since opening Vessel, the couple is looking to finally, completely settle in La Union. Buji is all smiles talking about their next project: "Siyempre we want to start a family soon. May nabili kaming property just 10 minutes away. We're planning to build a bungalow house… mas leaning towards a [family-friendly] design."
STYLING NIMU MUALLAM
HAIR AND MAKEUP DOROTHY MAMALIO
This story originally appeared on Northern Living Journeys Issue
Writer: PAULINE MIRANDA
PHOTOGRAPHY JOSEPH PASCUAL