Andi Eigenmann now lives the life she's always wanted—by the beach
"[Change] happens everywhere... It's scary but I'm home and I'll always be happy," she says
Aug 6, 2018
The sun threw iridescent shimmers of light bobbing with the waves. Andi Eigenmann shielded her eyes from the blinding ocean horizon with one hand, carried her longboard with the other, and let the cold morning gusts of wind jolt her back to her reality. Every wave a new feat, every surf a triumph. Eigenmann has let each test, both in the waters of Baler and in life, shape her into the mother, actress, surfer, and storyteller she is today.
"I've been surfing for two years. My favorite thing about it is how it makes me feel alive, the sense of freedom that no other sport I've ever played, nothing I've ever done can give me. Every wave is different and it's a different sense of fulfillment I can't quit," the sun-kissed 27-year-old shares.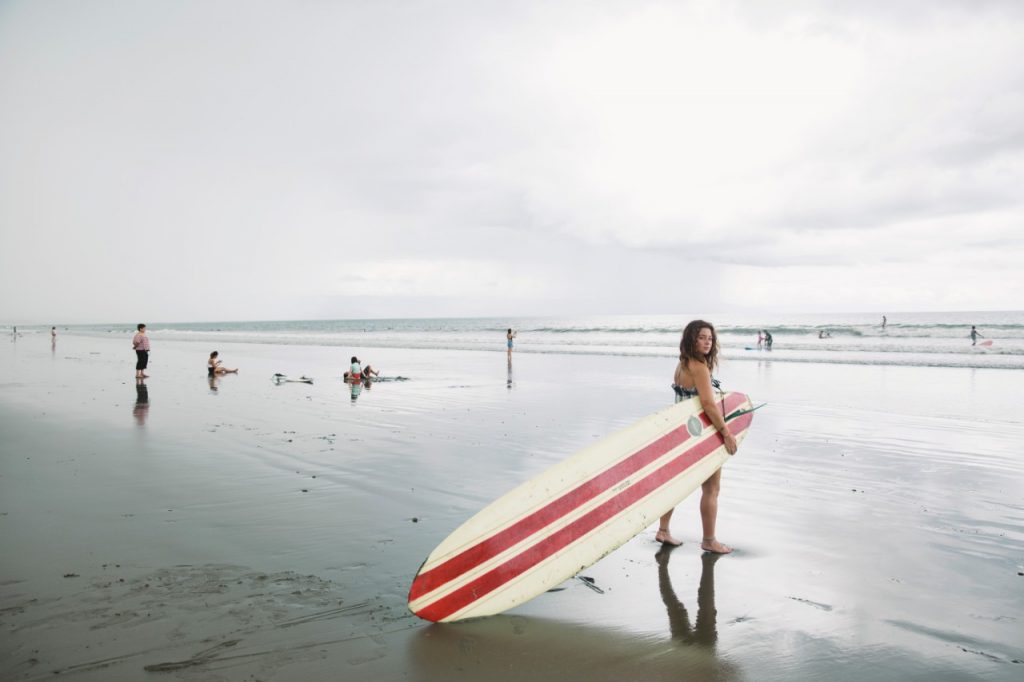 Weekend trips to satisfy the urge slowly took over more of her days, until Manila became a point of rest before she could go back and surf again. The musing had always been there, in her daydreams of settling into a beach life one day, and soon the pieces of the life she found in Baler filled up the missing pinions. "Living here took years in the making. I was in showbiz full-blown. But it was in my mind. I'd mention it to my parents, siblings, and friends in private. It was wishful thinking and the long-term goal was to build a beach house and never come back to the city. As I grew older and found myself, I realized it doesn't have to be a dream. I don't have to be wealthy to start it, it doesn't have to be the end goal. It can be life right now," Eigenmann says.
The gears started turning in 2016. She visited friends who settled in the town and they taught her how to surf. She met a handful of Manileños who based themselves there. She hung around and got close to the locals. She watched surfing competitions, admitting that she had been a fan of surfers who had made names for themselves even before she tried surfing herself. There was one encounter after another until every trip made it difficult to shift back to city dwelling.
"(Change) is part of life… and if it will happen, I might as well create that path of change for me."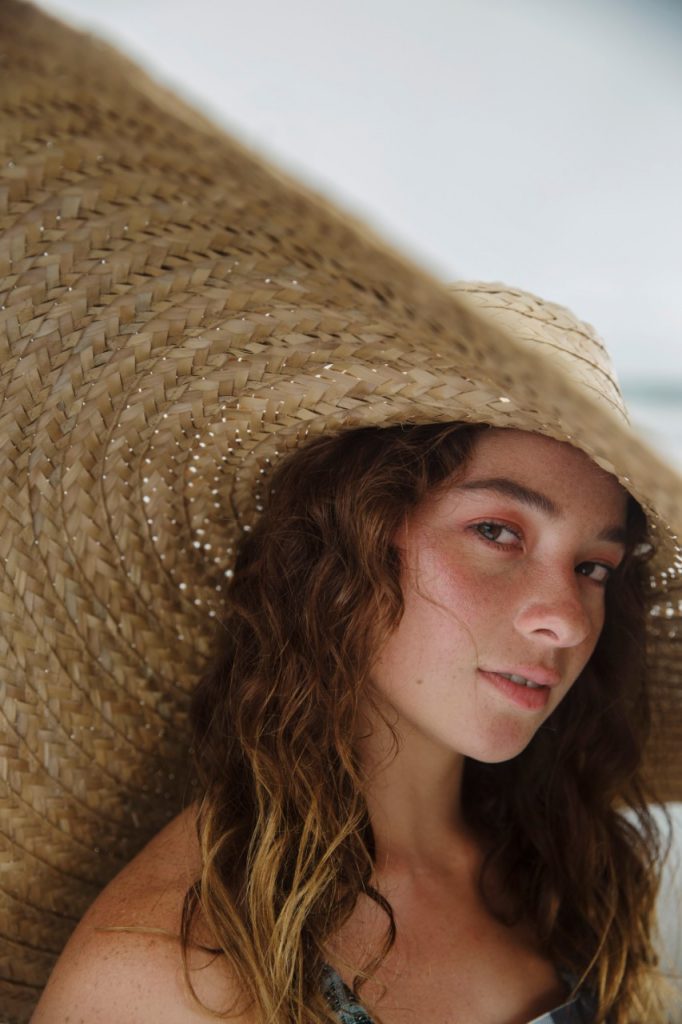 Besides, Baler is easy to fall in love with. Eigenmann says, "I travel to different islands in the Philippines, but Baler is home to me. I always come back here; it played a big role in finding myself. And the people, they make me never want to leave. They're part of my life, especially the kids. They're awesome people and I want to somehow take part in achieving their dreams."
And there's the famous Sabang Beach, where tourists flock, and other local favorites like Charlie's Point, Easy Adventure, and Lindy's, which make Aurora an adventurer's gem waiting to be unearthed. There are amazing rivers and falls she has yet to see and has no intention of discovering all at once. She's reserving those moments for trips with her six-year-old daughter Ellie.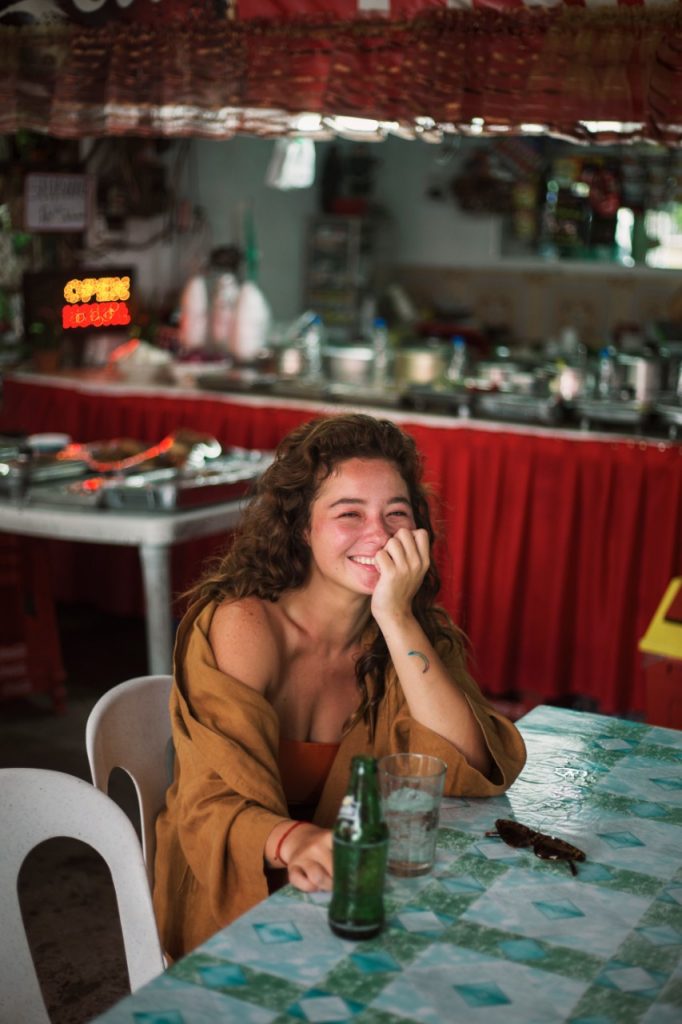 It's Ellie, who Andi calls her life and family, that rightfully steers her decisions. "Honestly, I would have chosen to settle in Siargao. Doon, buhay isla talaga and mas bagay sa'kin 'yon. But I need to be realistic with the life I've been given. I have a shared arrangement with the dad of my daughter. Ellie studies in Manila. Here [in Baler], anytime I can drive it."
So she promised herself to work harder and by 2020, make the move. "But what was I waiting for if I wanted to base myself in Baler? It's not like I'm not allowed to go back to Manila. So it just happened. I went with the flow to the point that I stayed there more, even before my house [was finished]. Because it's not about the house. This place is home to me," Eigenmann says.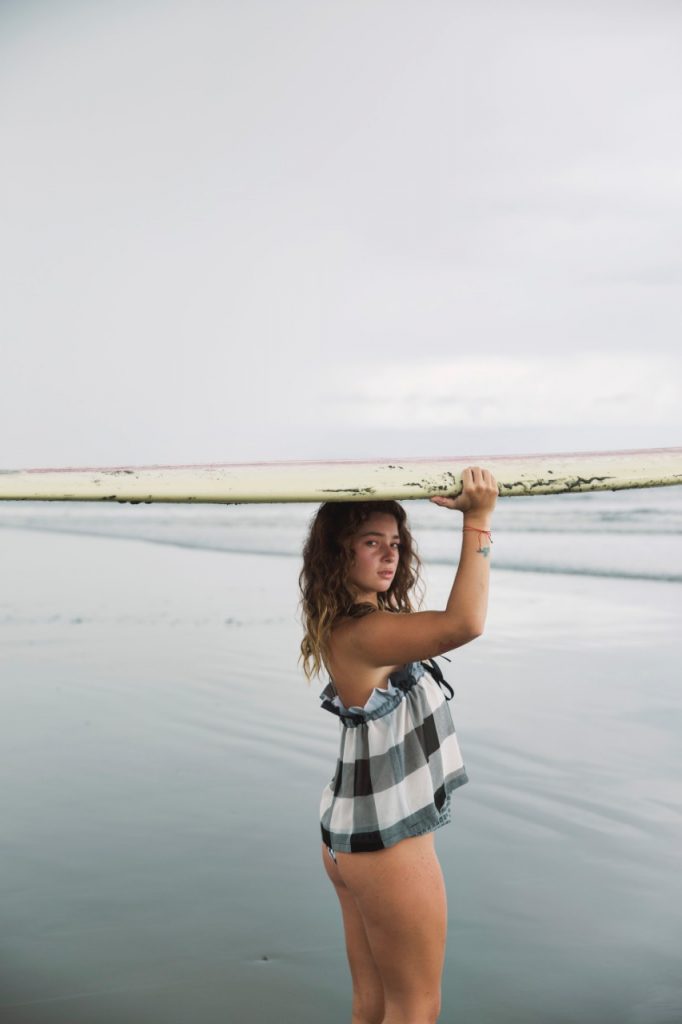 Initial hesitations revolved around her work and whether she was too far away to land roles. She thought about doing things other than acting. She reflected on the change, that it "happens everywhere. It's part of life. It's inevitable. Even in the [showbiz] industry, change will happen also. And if it will happen, I might as well create that path of change for me. This is what I really want, this makes me happy. It's scary but I'm home and I'll always be happy."
In an age where we hanker to immortalize only the best and the beautiful, often in an effort to project near perfection, a move like Eigenmann's may appear like a fairy tale. But what she was willing to lose from her life in front of the cameras, and the glamour (and grit) that came with it, is a feat for many of those who've tasted so-called success. Born into showbiz, she had what some crave, but "I realized these are not keys to success or happiness, it's not the money. What's important is that you have everything you need, and that your loved ones love you back and appreciate you." Eigenmann sold possessions she deemed she didn't need and opted for a simpler setting in the surf town.
"I understand that I can't please everyone. They're not part of my story. They see me differently, and that's okay."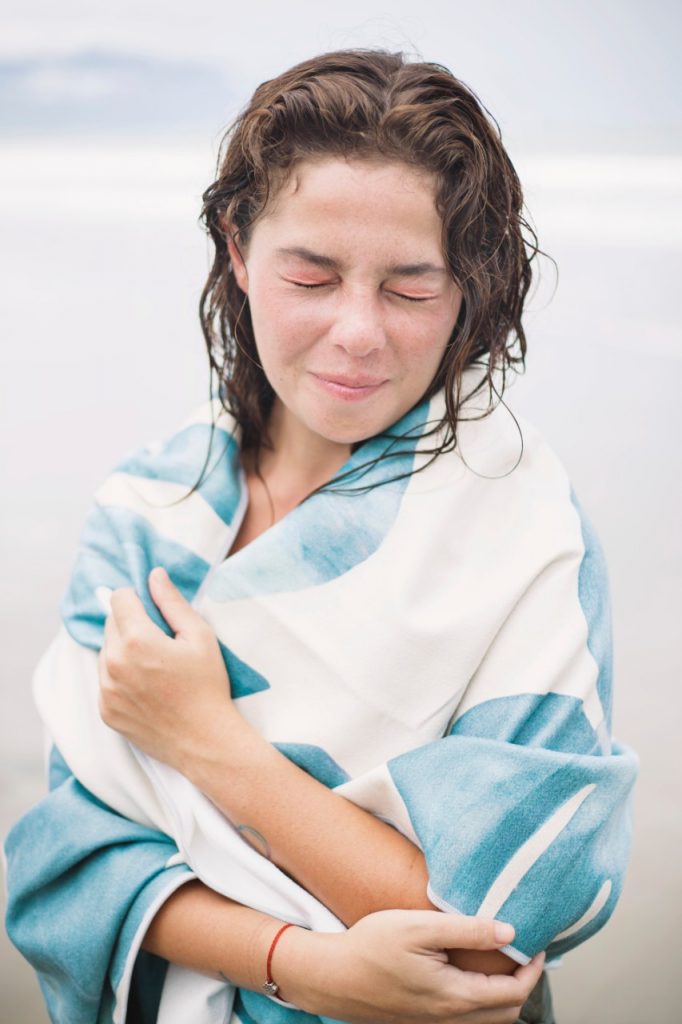 With a life lived in the limelight, she fielded questions even from people closest to her. However, the move is the very definition of the new Eigenmann who's ever-shifting and learning, establishing a sense of self that's underlined with positivity. "[With] all the negative stuff people throw at me, even if I defend myself or ignore them, I used to always end up hurt. But now, I get where they're coming from. There's a reason why they think that way. I understand that I can't please everyone. They're not part of my story. They see me differently, and that's okay. It doesn't mean I'll think the same way about them. I'm learning to be a 'mabuting tao,' not just a 'mabait na tao.'" This is her foundation for rearing Ellie as well, providing her with a backdrop to learn independence and empathy. Eigenmann also shares that she's rekindling her passion for the environment and filmmaking in her new hometown, projects to watch out for as she embarks on this journey.
It's no longer about chasing the dream but actually immersing in every moment she's gifted with.
It's a journey where the fragments of wisdom she pursues are teaching her that happiness is not a place but a state of being and that the other side of that same coin shows you must also find happiness for yourself. It's no longer about chasing the dream but actually immersing in every moment she's gifted with. "When I started living here I realized it won't be perfect. Life is not meant to be perfect and it's okay. We face hardships daily, but that doesn't mean you can't have a smile on your face and spread that. Choose to always be kind, it's the way to go. I put that in my mind no matter what, and I'm [at] peace because of that."
STYLING MEG MANZANO ASSISTED BY TERESITA GABAT, COLLEEN COSME, AND SOPHIA BERBANO
HAIR AND MAKEUP PAM ROBES USING LAURA MERCIER
This story originally appeared in Northern Living Heirloom Issue
Read more:
How Felicia Atienza treads a conscious path to conservation
How the waves at Baler inspired a fashion brand and resort
Judy Ann Santos and her life under a new limelight
TAGS: actresses in the philippines andi eigenmann baler Jaclyn Jose mark gil