Here's everything I learned after joining my first beach cleanup
Do they really make a difference or are they just band-aid solutions to the bigger plastic problem?
Dec 10, 2019
This story begins with a question asked by a colleague after I joined my first beach cleanup: "Why are you joining beach cleanups when they're all just useless?" 
Critics argue that cleaning a beach is pointless because the tide will just come again, depositing more plastic cups, bottles, straws, bags, and discarded fishing equipment. 
They're not. We just have a collective perspective that beach or coastal cleanup drives don't solve the root of the problem and none of it helps the environment when these activities make sense. When volunteers see how much litter there is in the ocean, it can inspire them to reduce their reliance on single-use plastics and eventually lead others to do the same thing, too.
French Marxist philosopher Louis Althusser once said in an essay that "ideology has a material existence." This means that ideology always manifests itself through actions that are then inserted into practices. 
Think of it this way: Beach cleanup activities represent an ideology. It's not that we're idealistically saving the world through a cleanup but more of realistically looking at the roots of the ocean's pollution problem and determining ways to address them. If more people participate in such activities, we can create more discussions about it and determine more ways to combat it. 
[READ: 5 bills that seek single-use plastic in the country]
Change of perspective and lifestyle
Being under the sun for more than an hour, picking up cigarette butts and candy wrappers and even filling up an entire sack with garbage lying by the beachfront made me realize that if we want to enjoy more of what's left in our environment, it matters to be one step ahead in every decision we make.
Things can go a long way even just by simply bringing our own reusable bottle or tumbler. Some might not be used to the habit but it actually does more than just relying on plastic water bottles.
[READ: Bottled water drinkers consume 90,000 more microplastics]
Other people might say that the problem of plastic pollution has become so huge that nobody can make a difference. But isn't part of addressing the problem making those who are responsible for it accountable?
Not letting trash turn into microplastics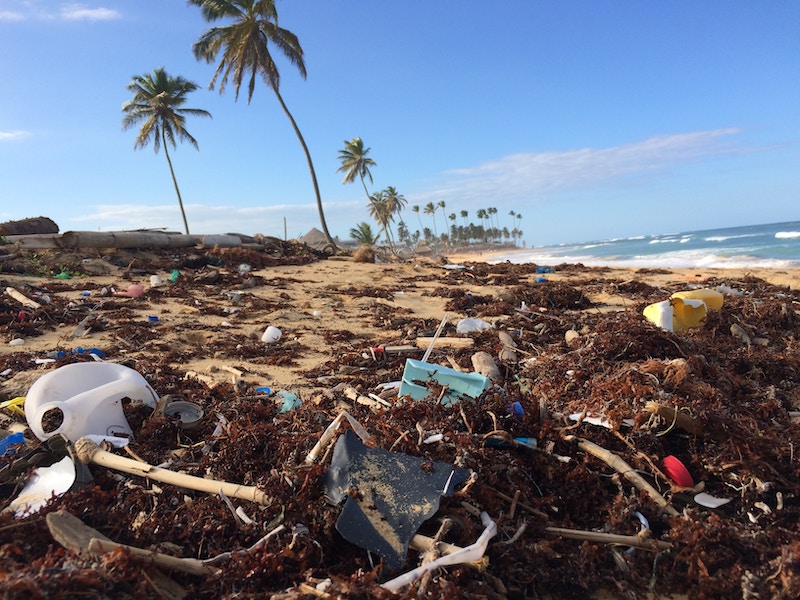 During the beach cleanup activity conducted by multinational beach-inspired shoe and apparel brand Reef Philippines from Oct. 11 to 13 in Baler, Aurora, we were tasked to segregate the garbage we've collected into three categories: plastics, microplastics, and biodegradables. We gathered a total of 50 kilograms of garbage.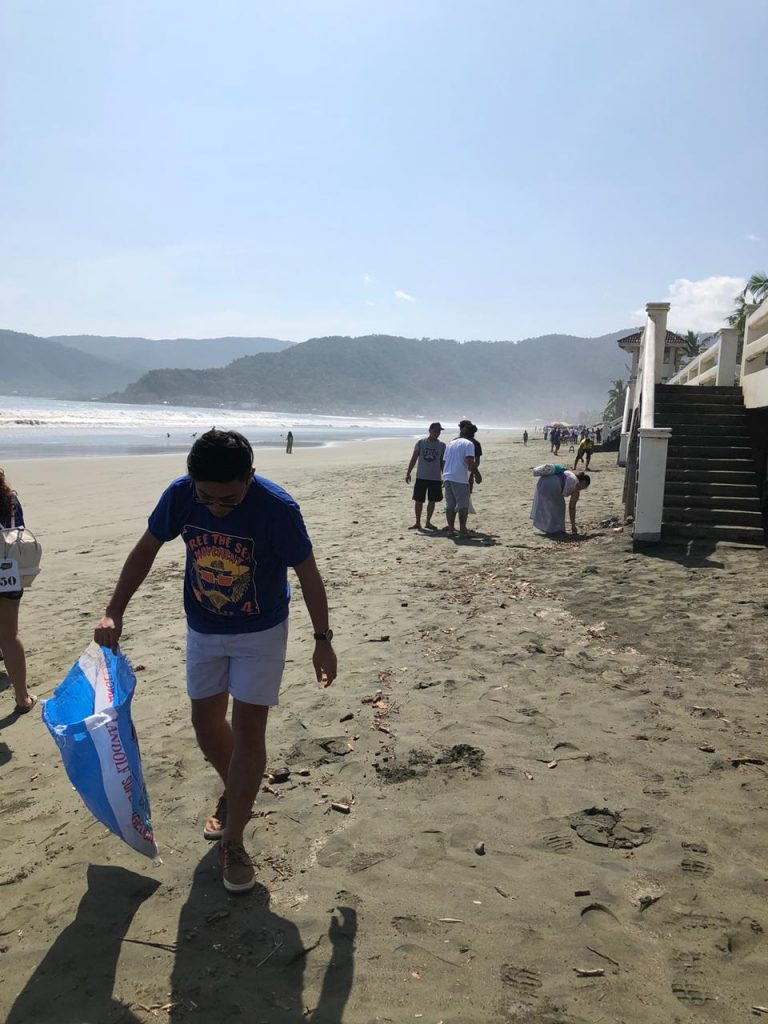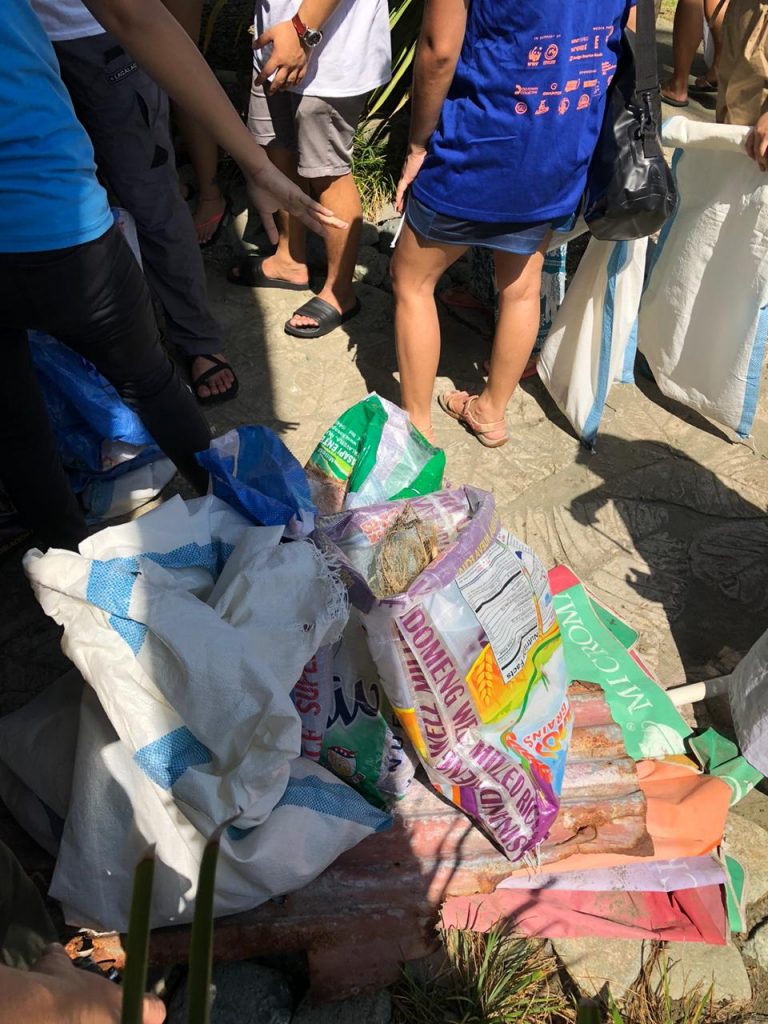 In case you didn't know, plastic breaks down into smaller pieces and eventually form fragments called microplastics. These microscopic plastics were already seen in the water that we drink, in the food served on our tables, and even in the cosmetic products we use every day.
[READ: Humans are already eating microplastics, according to a study]
Studies revealed that microplastics pose threats to human health, like inducing intestinal blockage, which means that the food or liquid you take might be difficult to pass through your small or large intestines and affect your bowel movement. 
The big companies must know
Taking part in the beach cleanup does not end after we've gathered our trash and determined how much we've collected. It's also a way for us to study the kinds of garbage that mostly end up in the oceans. 
Despite the fact that the plastic problem has been going on for a long time now, companies remain slow in finding sustainable ways to package their products. It's pointless to patronize the idea of recycling when these companies continue to produce mass consumer products using plastic as packaging. We have to let them know.
Sense of leadership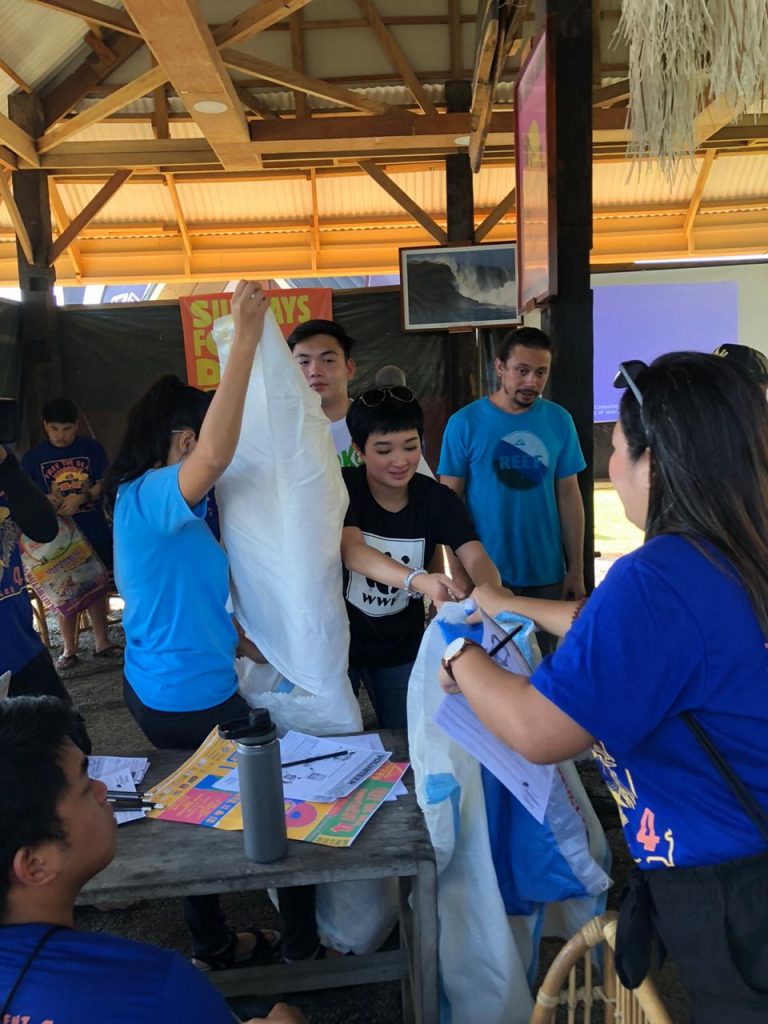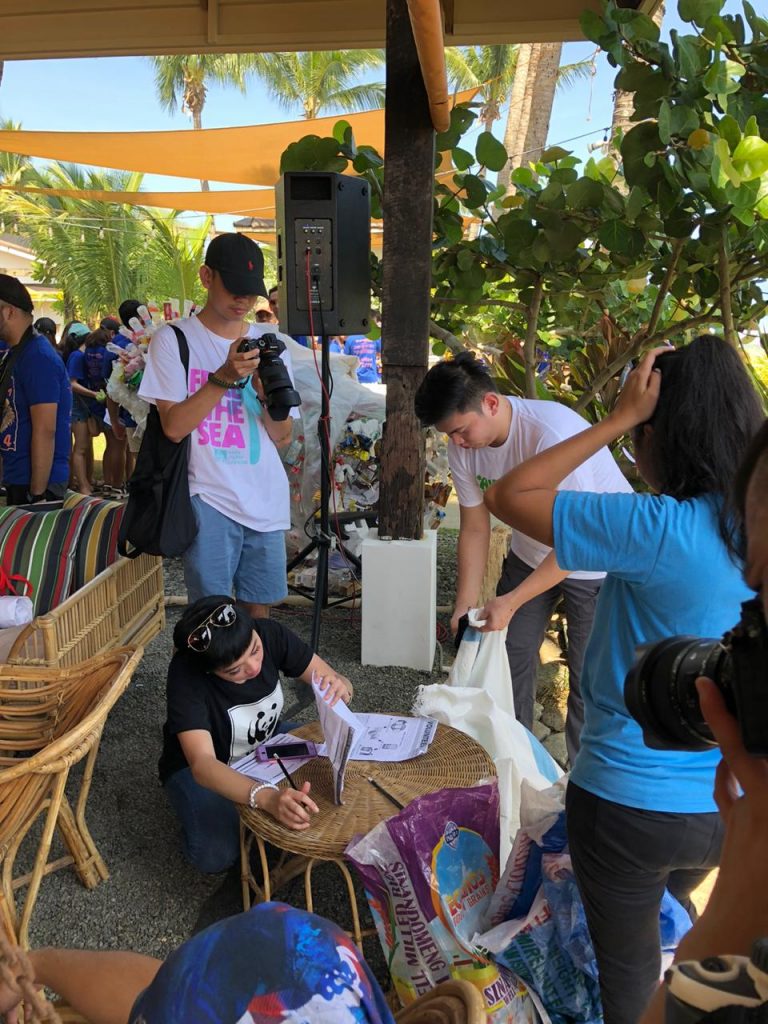 Being more critical about environmental problems teaches us to be more present in activities that combat its causes. An associate professor in psychology from the Plymouth University in England told the Khmer Times, "We know that people often feel helpless in the face of environmental problems, so having [this] experience [and feeling like] you can make a difference is probably a good thing and may lead to further change."
—
The beach cleanup, Free the Sea Movement 4, was conducted in Baler, Aurora last Oct. 11-13. It was led by the multinational beach-inspired shoe and apparel brand Reef Philippines in support of the World Wide Fund for Nature (WWF-Philippines) and the Ocean Care Movements.
Header photo courtesy of  John Cameron on Unsplash
Get more stories like this by subscribing to our weekly newsletter here.
Read more: 
Going to a beach party? Here's what not to do
You'll rethink your litter after what happened in Boracay' beaches
Confirmed: Our plastic trash has already reached the deepest part of the sea
TAGS: Aurora baler beach cleanups as band aid solution? importance of beach cleanup ocean care movements reef philippines why beach cleanup drives matter world wide fund for nature philippines