Container vans become a popular choice for building structures—not only are they a low-cost option (since one container already provides a base of four walls, a ceiling, and floor), they're also eco-friendly since they're being recycled and repurposed. The cool, industrial aesthetic is a bonus.
From the myriad of food parks around Metro Manila to the small offices scattered around BGC, there are plenty of people using the metallic box as the framework for their space. They're practical, affordable, stylish, and most importantly, good for the environment, which is probably why a lot of hotels have been using them, too.
If you're planning your next out of town trip, try checking out these hotels and hostels made with container vans.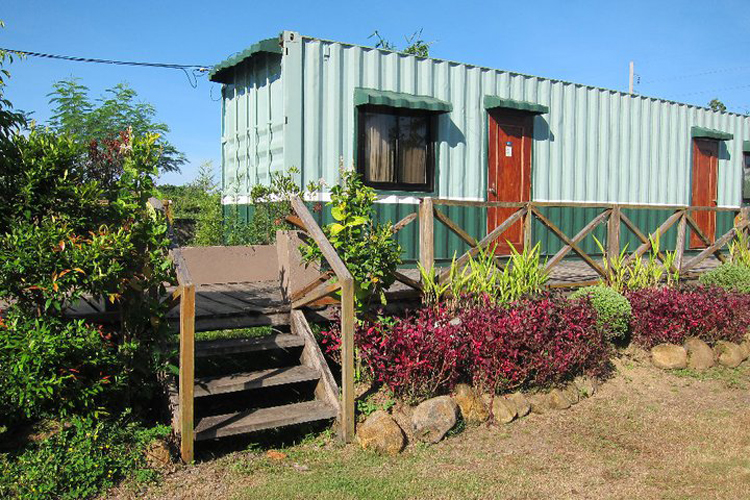 Located at the heart of Santa Ana, Balai Cagayano is a 14 hour drive from Metro Manila. Choose between 20 ft. or 40 ft. container van rooms, both of which are pretty affordable, even for backpackers. Booking a room here also entitles you to free entrance at Anguib Beach.
A post shared by VESSEL HOSTEL (@vesselhostel) on
Designed by architect cum surfers, Vessel Hostel has become one of the go-to places for affordable accommodation at La Union. The dormitory-type rooms are P980 a night and come with a complimentary breakfast.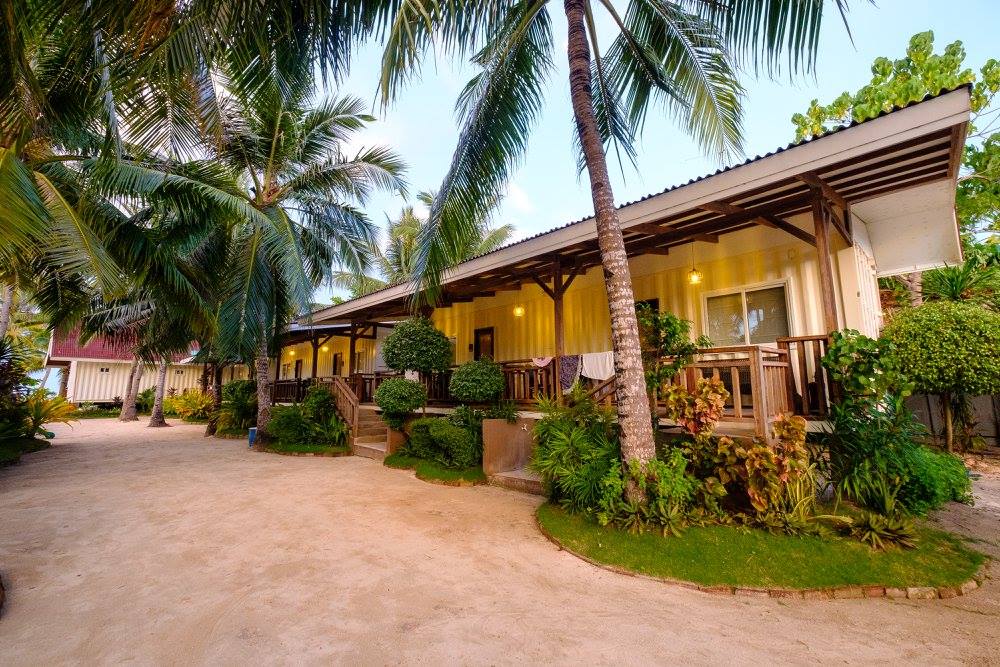 Much of the architecture in Anika Island Resort are made with repurposed materials; two container vans were fused to make one, spacious room, and the furniture uses repurposed wood. Enjoy the serene waters of the private beach—or the pool, if you prefer.
If you're looking for a more luxurious container van experience, Cote Resort might be fore you. This boutique resort sits on a large plantation in Aurora, with only six cabins that are designed with two 20 ft. contains, and is furnished with a king-sized bed. Go surfing, take a hike, or enjoy the campfire—there's plenty to do here. At P10,000 or more a night, it's a little on the pricey side, but you're paying for more than just a place to sleep.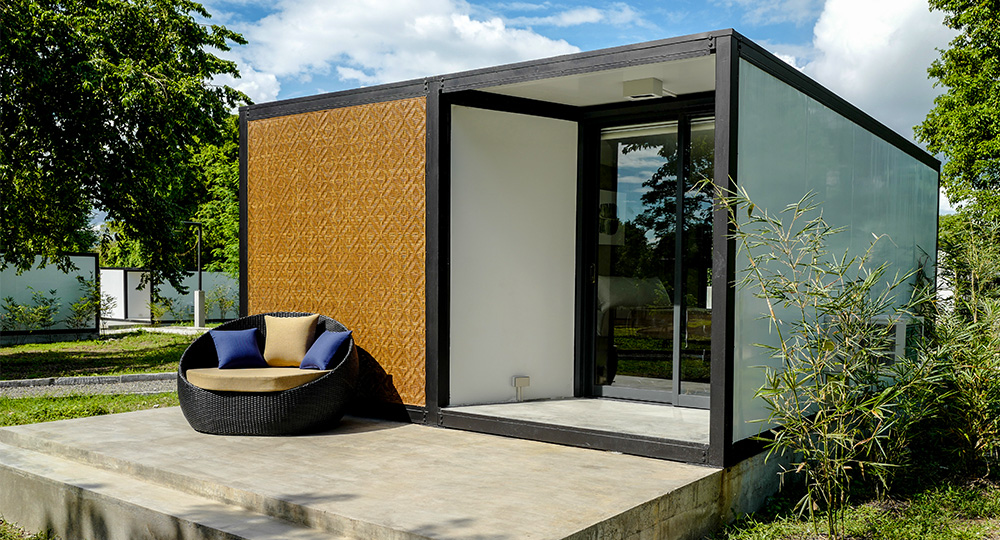 Because the lack of roadwork made it impossible to transport the container vans to the area, Cala Laiya's rooms are instead constructed with pre-fabricated cabins. But sustainability and environmentally responsible practices are important to the owners of Cala Laiya; they've retained the container van aesthetic but make up for it by keeping their resort as eco-friendly as possible—they even received a certificate of environmental compliance to prove it. And if you're looking for pet-friendly accommodations, you can bring your furry companion in for an extra P2,000 plus a cleaning fee.
Images courtesy of Cote Resort and Balai Cagayano.
Read more:
Green footnotes for sustainable traveling
Travelers weigh in on the best local destinations
Read more by Jessica Alberto:
Multipurpose bags made with washable paper
Eco-friendly products you can buy over the weekend
Writer: JESSICA ALBERTO