The summer destination envy is real. With the limited time left we have under the blazing sun, it's of the utmost importance to make the most of what remains of summer. A quick scroll through your feed will show your friends (taking almost identical pictures) at this year's summer hotspots: Boracay, Palawan, and Siargao.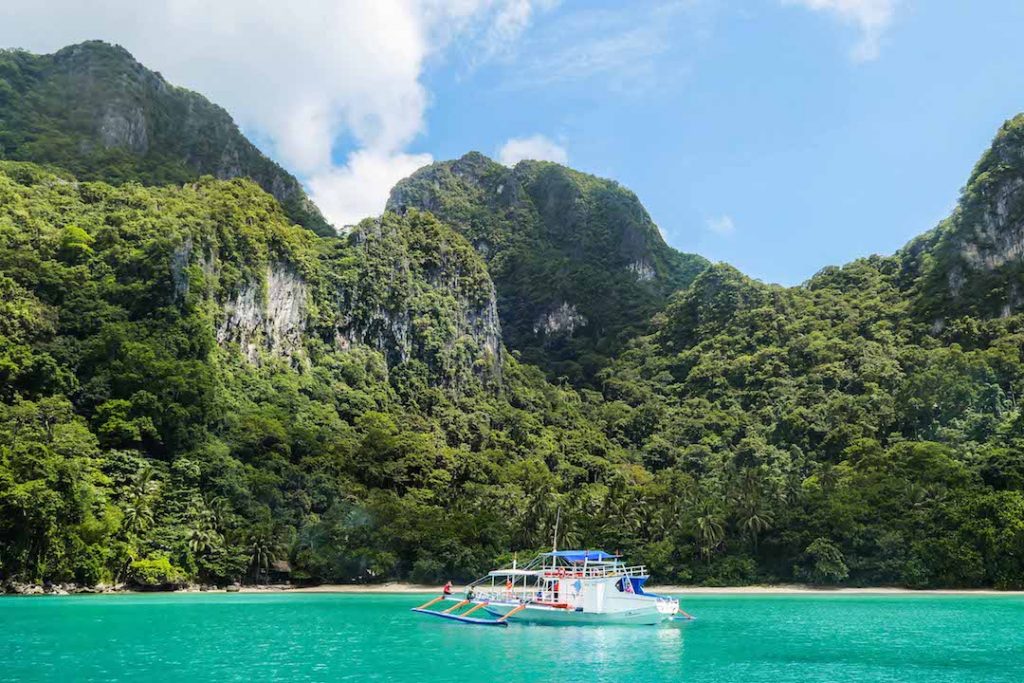 While these destinations are indubitably beautiful, there are so many other (and less crowded) places to visit before the end of summer.
The following are local stops that should be on everyone's summer itinerary. They're not off the beaten path, per se, but they tend to be more popular with tourists local to the area.
Bantayan Island
When Belinda Carlisle said "heaven is a place on earth," she was actually talking about Bantayan Island—or at least that's what I think. The island is located on the northwest point of Cebu, and is probably one of the most beautiful places I've ever been to in my life (I will declare my bias though, as I'm from Cebu).
One of the island's main draws are its powdery white sand beaches that meet the crystal clear cerulean waters. The tiny island boasts of at least three different public beaches (specifically Sandira, Sugar Beach, and Paradise Beach) that can rival more exclusive shorelines.
The island is small, but there are tons of things to do. You can go island hopping to neighboring islands, take a day tour of the island via a tricycle, and visit different beaches. You can also visit other tourist spots like the Mangrove Eco Park and the filming location of the 2016 movie "Camp Sawi."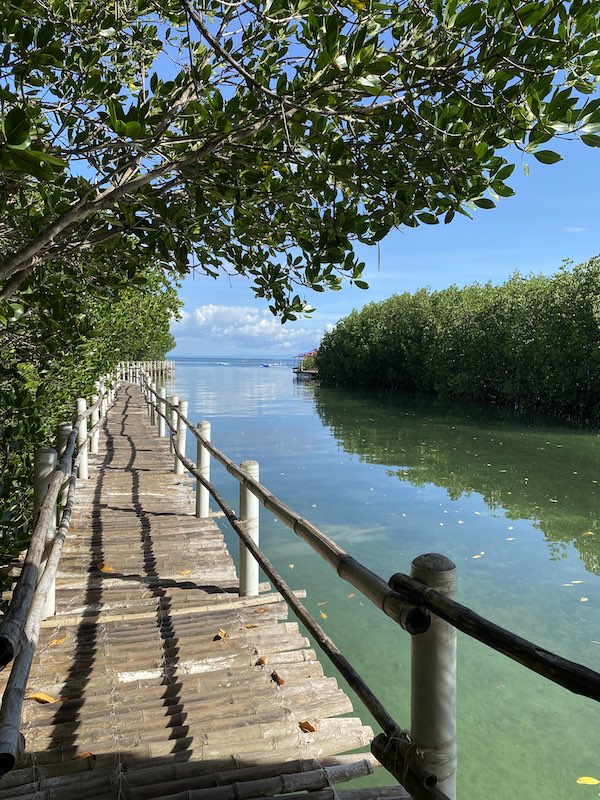 For seafood lovers, Bantayan is a mecca for fresh catches. Some restaurants sell rock lobsters and humongous crabs for an insanely low price, so best to take advantage of that while you're visiting.
The one downside when visiting Bantayan is the travel time. It takes around four to five hours by bus from the city (which includes a one hour ferry ride), but it's more than worth it. There have also been whispers of direct flights to Bantayan from Cebu City, so that's something to look out for in (hopefully) the near future.
Bohol
Bohol has been a top tourist destination since many of us can remember, and for good reason. While its popularity among local tourists pale in comparison to places like Palawan and Boracay, now is as good a time as any to rediscover this gem.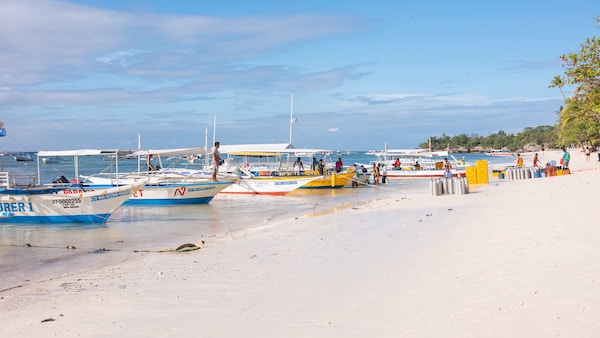 Aside from the obvious touristy attractions like the Chocolate Hills, tarsiers, and the Loboc River Cruise (which is still a great way to spend a meal), the province's beaches are also something to behold. Panglao, one of Bohol's municipalities, is home to several white sand beach resorts. Depending on your budget, you can splurge on a fancy resort or choose from more humble accommodations.
For lovers of history and culture, Bohol is also a place of deep significance. Several Spanish-era churches, like the Baclayon church built in the 16th century, are still in use and accessible to visitors. The historic site where the blood compact between Rajah Sikatuna and Miguel Lopez de Legaspi has been turned into a shrine where people can visit.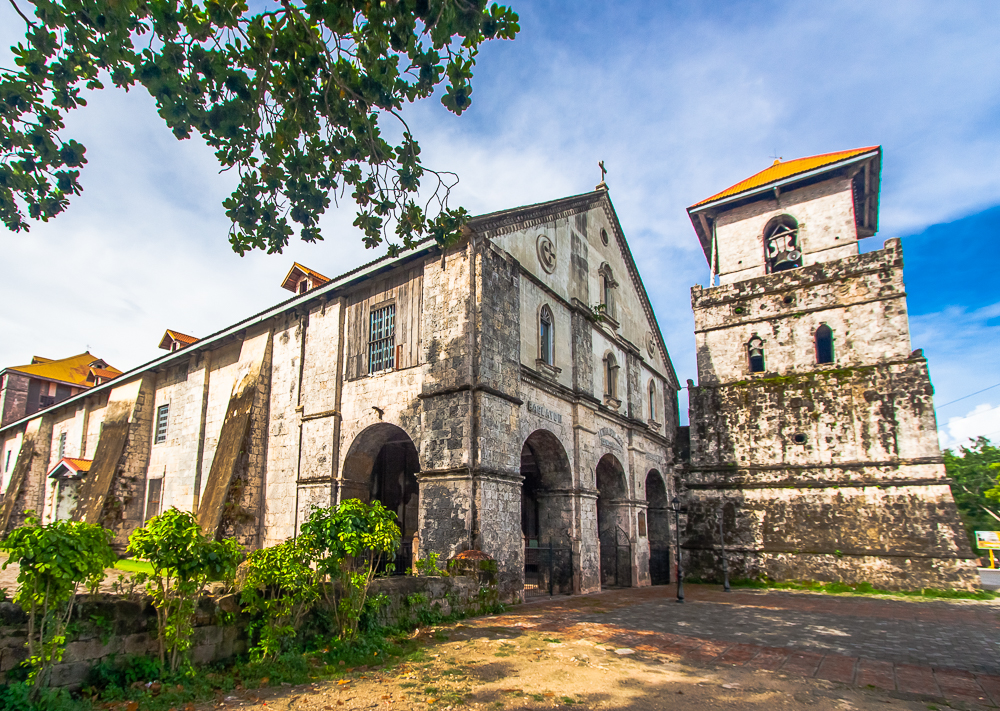 You can take a direct flight to Bohol from Manila, thanks to the new international airport. You can also take the more traditional route of flying into Cebu and taking a high-speed ferry if you'd like to make a pitstop at the neighboring island.
Bukidnon
While the traditional setting of the coveted "hot girl summer" is by the beach, we're well aware that not everyone is a beach person. For people seeking a more mountainous retreat, Bukidnon is something we highly suggest. Bukidnon is a province located in Mindanao close to Cagayan de Oro.
Its name literally translates to "mountainous" in Bisaya, which is an accurate description of the area. Due to its high elevation, you can expect it to be cooler there compared to the rest of the country. It warms up a little during the summer months, but it's nothing compared to the oppressive heat of Manila.
One of Bukidnon's main tourist attractions is Dahilayan Adventure Park. It's home to a ton of outdoor and extreme sports activities, like ziplining, base jumping, go-karting, and ATV driving. For the non-adrenaline junkie, there you can also go on hikes and enjoy the beautiful nature setting.
Bukidnon is a three-hour bus ride away from Cagayan de Oro, which is the usual point of entry for most visitors. It's best to spend at least four days in Bukidnon to make up for the travel time. And while you're there, it's a good idea to stop by Cagayan de Oro and try their famous pineapples. Nothing screams summer vacation like tropical fruit!
Batanes
Batanes is often regarded as one of the final frontiers in the country. The province is located at the northernmost tip of the Philippines, which made it difficult to travel to in the past. Of the ten islands that make up Batanes, only three are inhabited: Batan, Itbayat, and Sabtang. It's part of Region 2, which means it's not only beautiful, but also rich in culture.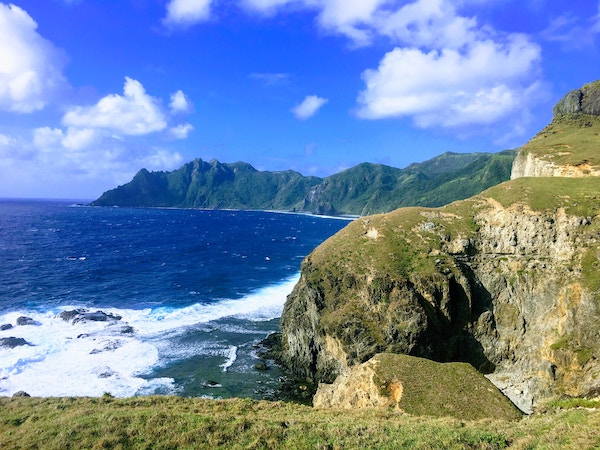 What makes Batanes so appealing is how picturesque it is. Its topography is made up of sweeping hills set against the scenic view of the sea, which is very different from the typical tourist hotspots in the rest of the country.
For the adventure-loving crowd, Batanes offers a whole host of outdoor activities that include hiking on idyllic mountain routes, swimming and snorkeling by their boulder and white sand beaches, and going on long bike rides to different points of interest.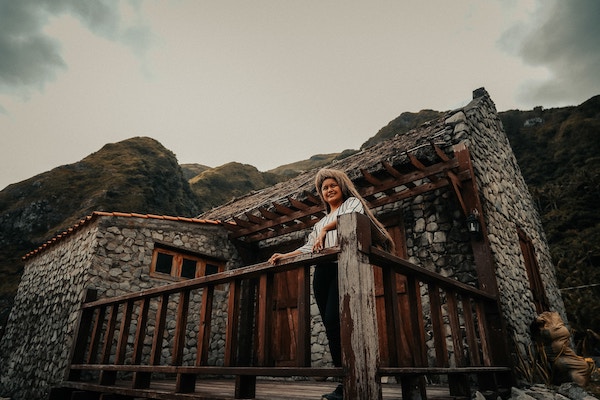 Culturally speaking, Batanes also has a lot to offer. You can visit the famous traditional stone structures or bahay na bato built by the Ivatan people while you're there. You can also take day trips to neighboring islands to make the most during your stay.
One of the reasons Batanes is still so pristine is due to its distance. In the past, Batanes was only accessible via boat, but now there are direct flights to Basco, one of the municipality's towns.