On lonely nights, I chat with strangers on Omegle
It's a dangerous place, but it's also a trove of interesting conversations
Nov 15, 2017
The internet, no matter how much I hate it sometimes, has become my fortress when boredom or even sadness strikes.
I'd go on Facebook and scroll through my feed until I've exhausted the most interesting posts. Then, I'd move to Twitter only to find notifications that don't matter to me. After that, I'd spend a long time on Instagram viewing endless mundane images on Instagram stories.
I've deleted it now, but there was a time when I had Tinder only to swipe left infinitely. When nothing else is left, I visit Omegle and try to make meaningful conversations with strangers.
Omegle, if you're not aware of it, is a chat website that connects you to a random person or a stranger with the same interests as you. It existed just as Facebook was gaining popularity while Friendster and Yahoo! Messenger were going down the hill. Today, a quick Google search reveals that predators abound on the said chat site.

There's no wonder how Omegle got the vile reputation it has now. Spending some time on Omegle will lead you to people with perverted intentions. On text mode, the first question you'll get after greeting your chatmate is often "ASL?," which stands for age, gender, and location. If your response is "22/Male/Philippines," there's a high probability that the stranger will disappear with just one click.
For sure, you'll also come across bots sending suspicious links before they escape. If you're on video (which I don't do, just to make it clear), it's not impossible to chance upon naked men or even dicks (lots of them). It's not the safest place on the internet, but is there such a thing as a completely secure digital space today?
"When everything is on the record and attributable, we're all feeling a need to breathe. That might mean being able to have a one-on-one conversation that's hard to archive, or to have a space where you can truly speak freely," MIT Center for Civic Media director Ethan Zuckerman told The Atlantic, adding that sites promising anonymity are most likely offering the "idea" of it.
It's suffocating to exist in a world where everything is recorded. We're all trying to escape from what social media knows about us—awkward Facebook photos you're hiding in your timeline included. Our obsession for recording fleeting moments has trivialized memories. And in a memory-obsessed space, there rose a necessity for sites, apps, and functions that forget and don't recognize any of our traces.
Omegle is just one of those. Despite the lewd character attached to it, I still go on Omegle because the idea of anonymity still exists there. There's no discrimination, no trace of the past, and no regard for the future. Everything—the text mode, at least—begins with a blank screen encouraging you to greet the person on the other end. But there's also no assurance that you're talking to an authentic person. You can create an entirely new person, but you can also opt to be who you are. After all, you have nothing to lose nor gain.
On Omegle, all you have to do is to trust strangers.
****
"The goal was to create a new kind of association: anonymous interaction with a stranger that complements existing social sites and helps people broaden their horizons," Omegle developer Leif K-Brooks told The New York Times in 2009.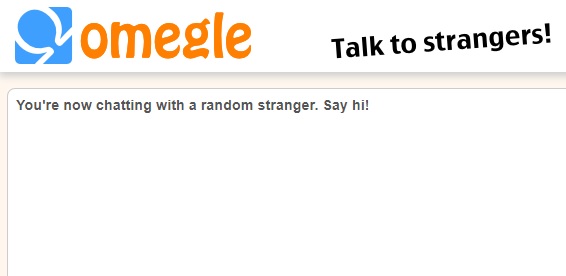 While small talk is a drudgery in real life, Omegle makes it tolerable and sometimes remarkable. Because of the prevalence of strangers with salacious motivations, I've learned to make use of the "Add Interests" function. When you enter an interest, you'll wind up with strangers with the same interest as you instead of random ones.
One time, my college groupmates and I tested our interview questionnaire about Korean idols and the perception of beauty. And the result was a lengthy dialogue on BB creams and eyelids. But I always try to search for people whose interest is film.
"You both like cinema," Omegle said after its long search for a stranger.
As usual, chats started with greetings. But like conversations between two strangers in person, there were always awkward gaps. So, I always explained how boredom brought me to the site as if that's not obvious yet. The strangers would usually say the same.
Once the greetings were done and over with, conversations here may turn into quicksand until you make some effort to pull it up.
"So, what are your favorite films?" I asked a stranger.
"Well, I don't have any. Cinema keeps improving, so I can't say."
From that point on, I realized that the stranger is indeed a real person with a seemingly genuine interest in the topic.
"You know any Korean, by chance?" the stranger asked. "I am really into Korean cinema. Damn, they make terrific films."
"I've seen Kim Ki-Duk's Pieta and Moebius."
"Well, for me it's Na Hong-Jin. The Wailing was spectacular."
Then, there was a 17-year-old Estonian who shared with me her insights about their cinema.
"Where are you from, by the way? I might have seen films from your country," I said.
"I highly doubt. I'm Estonian."
"I haven't seen any Estonian films."
"I think the only movie that maybe you might know is Tangerines," the stranger suggested.
"I haven't heard of that. I thought you were talking about Tangerine that was shot on an iPhone, but I'll check that one."
"No, it's about war actually," the stranger said. "In Estonia, we have really slow paced [movies] and kind of depressing movies. I think they're trying to make them really deep but for me, they just come as depressing."
As usual, conversations have to come to an end. And small talk, even if you've overcome a dreadful start, always have the tendency to succumb back to dullness. Conversations, at times, would end abruptly and on an awkward note.
"It was a pleasure meeting you," a stranger said. "I really love it when I meet real people on Omegle," I replied, sharing how it's rare to make such decent discussion on Omegle. Soon after, we wished each other well and said goodbye.
****
No matter how short or insignificant my Omegle conversations are, there's something about the strangers I meet on Omegle that lingers in my mind for so long. Perhaps I get too engrossed with their existence or in the beauty of their minds and the kindness of their souls that I wish there's a way to reconnect with them. But to think of it, the idea of reconnection violates the idea of anonymity on Omegle.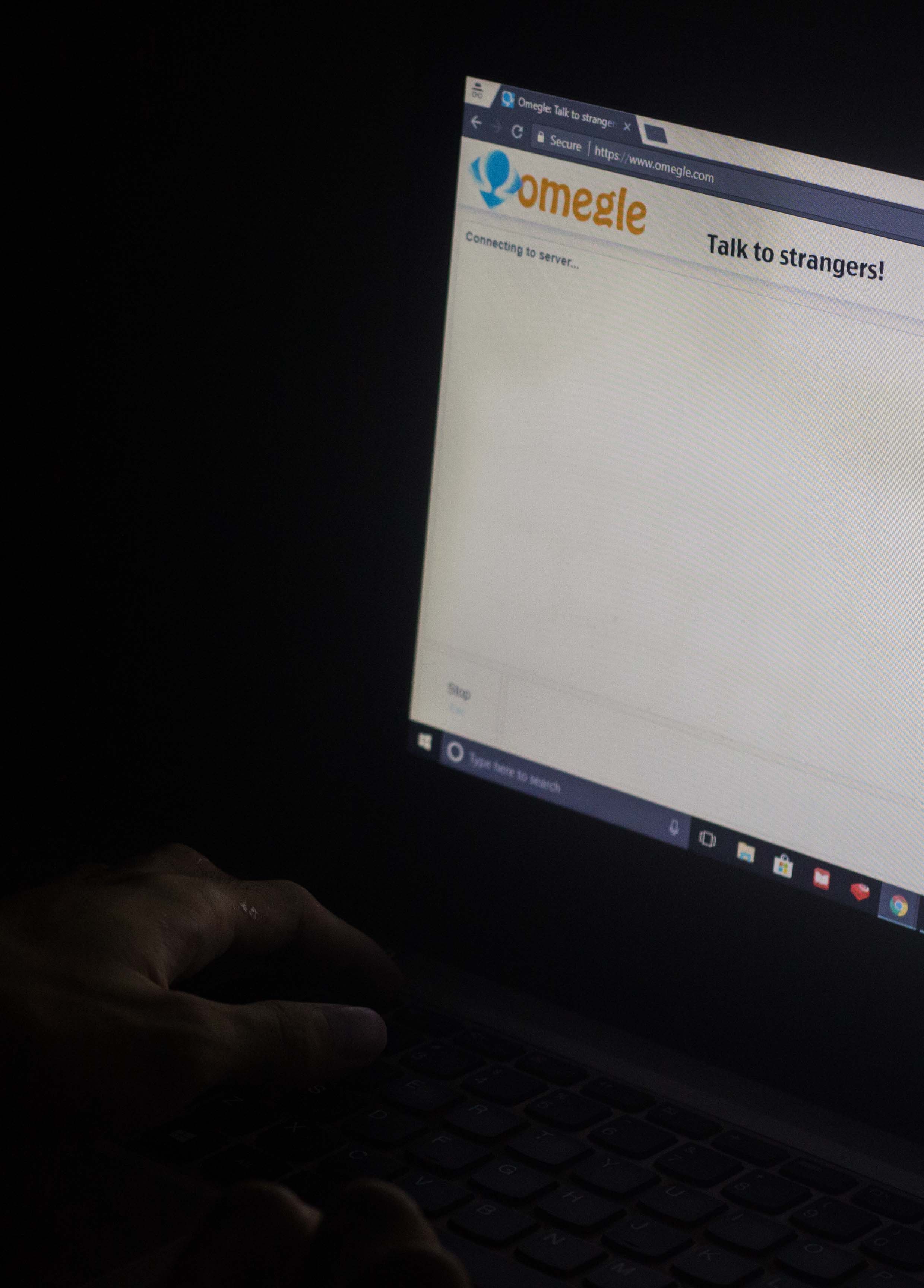 I had a chance to keep in touch with a stranger, though.
"Would you like to stay in touch?" the stranger asked. "We can add a personal tag here, so we might get connected."
The language they used even suggested that it would be futile, but I obliged.
"Let's see if this will work out," I said before saying goodbye.
"Don't forget to add the tag," the stranger reminded me.
"I'll save this conversation, so I won't forget."
Unfortunately, forgetting is innate to humans as it is innate to Omegle. I only remembered our conversation over lunch with my officemates. Before I slept that night, I tried putting our tag. Omegle tried to connect me with the stranger without success. Perhaps the timing wasn't right. Every time I go on Omegle, the first thing I do is find that particular stranger.
"You're now chatting with a random stranger. Say hi! We cannot find anyone who shares interests with you, so this stranger is completely random. Try adding more interests," Omegle suggests whenever I put the code. Maybe we have both forgotten as we should really do.
But that's okay; there will always be other strangers, anyway.
Read more:
Why millennials have no room for heirloom furniture
According to this survey, Filipino netizens trust social media more than traditional media
The cure to your social media addiction is right there in your phone
Online strategist Coco Quizon on how to thrive in the digital age

TAGS: anonymity internet nolisoli.ph Omegle social media Website