Here's how I've been doing research for my articles lately: I open social media to see what major news outlets have said about a topic I want to talk about, only to get distracted by an unrelated piece of bad news. I end up spending more time digging into said news before I even remember that I opened up this page for a completely different reason.
I didn't think too much of these distractions, until a tweet gave my impromptu deep dives a name:
hi, are you doomscrolling?

tonight was really long, confusing, and difficult. why not take care of yourself and your mental health by turning off your phone, reading a book, and going to sleep early? you and your eyes will feel better with a screen break.

— Karen K. Ho (Doomscrolling Reminder Lady) (@karenkho) September 30, 2020
Doomscrolling. Healthline defines this as "the act of endlessly scrolling down one's news apps, Twitter, and social media and reading bad news," and it's a habit that may be contributing to our anxiety—considering we're spending a lot more time on the internet at a difficult time in our lives.
"In the efforts to make information accessible to all, many major news resources are offering coverage of COVID for free," psychologist and clinical assistant professor Dr. Ariane Ling said. "This creates both less barriers to being informed, but it also adds to the abundance of doomsday headlines out there."
And while staying tuned to COVID-19 updates from major news outlets is a good way to stay informed, it becomes a less than ideal practice if you use it to consume bad news when you really don't need to.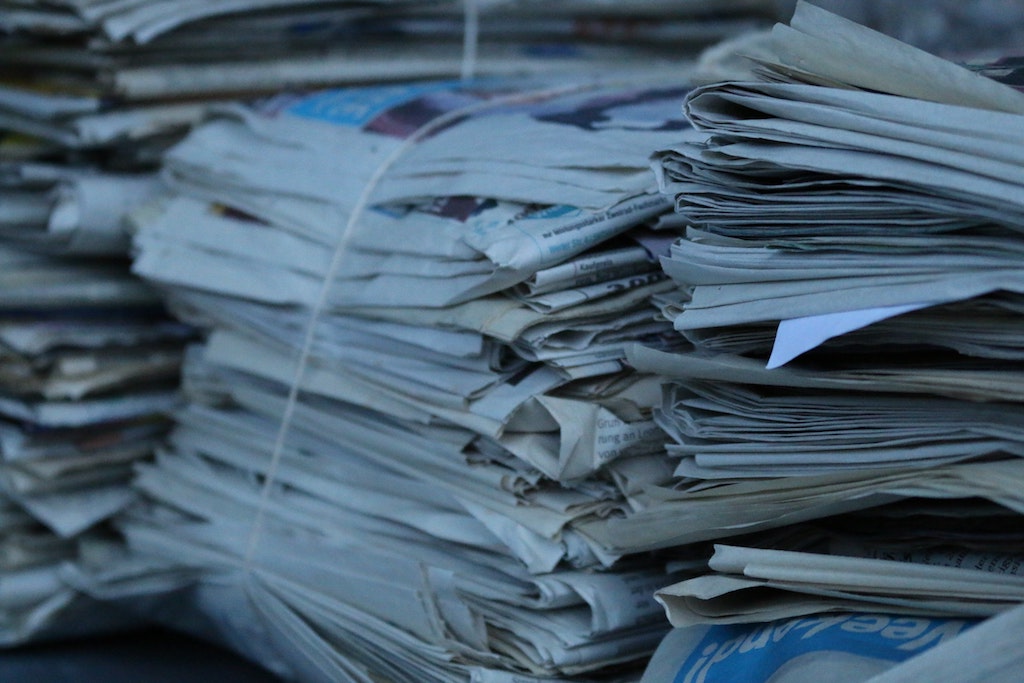 Asking people to simply get off the internet is easier said than done, especially because we get a semblance of control by learning more about our threats—which, right now, is through reading one negative headline after another.
"Our minds are wired to look out for threats," clinical psychologist Dr. Amelia Aldao explained. "The more time we spend scrolling, the more we find those dangers, the more we get sucked into them, the more anxious we get."
[READ: Pandemic anxiety is a thing, and here's how you can deal with it]
So, how can we cut back on our bad news deep dives? Experts recommend using timers to your advantage—whether it's setting an alarm to remind you to get off a news site or an app that locks you out of your news feeds after a set period of time.
But if you find it hard to stay away from the news, even with the timers and all, you can always turn to your friends. Former surgeon general for the United States Dr. Vivek Murthy recommends forming a support group, one that will check up on you from time to time. 
[READ: I get by with a little help from my friends: Maintaining friendships during quarantine]
After freeing up a little more time, what else can you do to give your mental health a break from the barrage of bad news? Soaking up sunlight—whether it's through taking walks or tending to your vegetable garden.
If you're looking to soothe anxiety, there's a number of meditation techniques you can choose from. We've talked about the benefits of meditation before, but long story short: it's an easy way to help you power through this quarantine in a healthy way.
Header photo by Brian McGowan on Unsplash
Get more stories like this by subscribing to our weekly newsletter here.
Read more:
Why the holidays are the perfect time to go on a social media detox
Purposely delaying sleep is a thing, especially for those who hate their daytime routine
Quarantine fatigue has me missing the most mundane things
Writer: ANGELA PATRICIA SUACILLO