For the past three years, I have consistently decided to go on a social media break or detox whenever the holidays come around. During the busiest time of the year, I find that the easiest way to not get carried away is to take a step back from the overwhelming online community. 
While I still find myself going back to social media as it is a large part of my life (especially with my job now), the main reason why I keep the tradition is that it enables me to reap meaningful benefits for my well-being. Though with everything that's been going down lately, I can't help but feel as though people might also need to unplug and revisit simpler times. So, let us remind you of the priceless things that can come from simply unplugging from social media. 
Time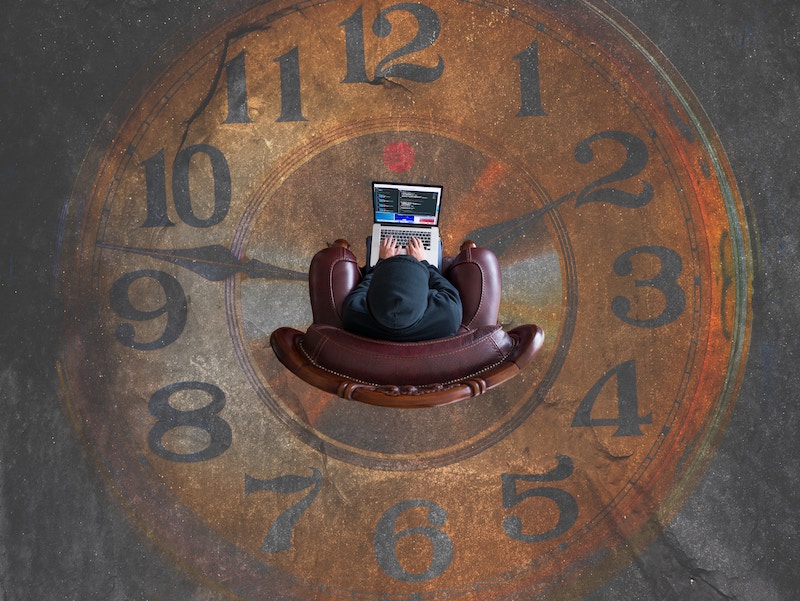 First of all, it's quite alarming to know that an average person from 16 to 35 years old now spends roughly around three hours on social media. Case in point: Why don't you check your weekly screen time report on your phone right now and see for yourself?
With that amount of time, imagine how much sleep or productive activities you could've done. For all the people who constantly feel like their day goes by in a blur, it's worth noting that you will be astonished at how much more time you actually have in your hands when you cut down your screen time.
And so this season, it's time to acknowledge the amount of time we waste on mindless scrolling so we could make time for more important things.
Pure rest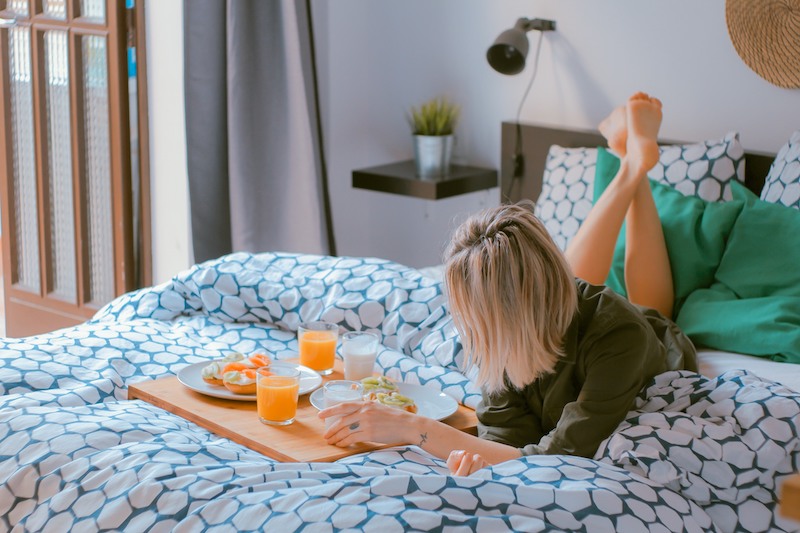 The fact that the holidays also mean having a handful of free days makes it the ideal time to recharge and take a step back from all the stress and fatigue that come from the daily grind. It has taken me awhile to realize however that immediately going on Twitter wasn't leaving me well-rested after a long hard day. 
Aside from the fact that being on social media elicits eye strain and overall cybersickness in the form of headaches and nausea (yeah, it's a real thing), when you think about it, we're also really just throwing ourselves into a myriad issues and problems that, more often than not, don't even concern us.
That said, as exciting as getting caught up on the latest tea or trending topic this season is, ask yourself if the restlessness from all of it is the kind of thing you still want to put yourself through at the end of this exhausting year. 
Undivided attention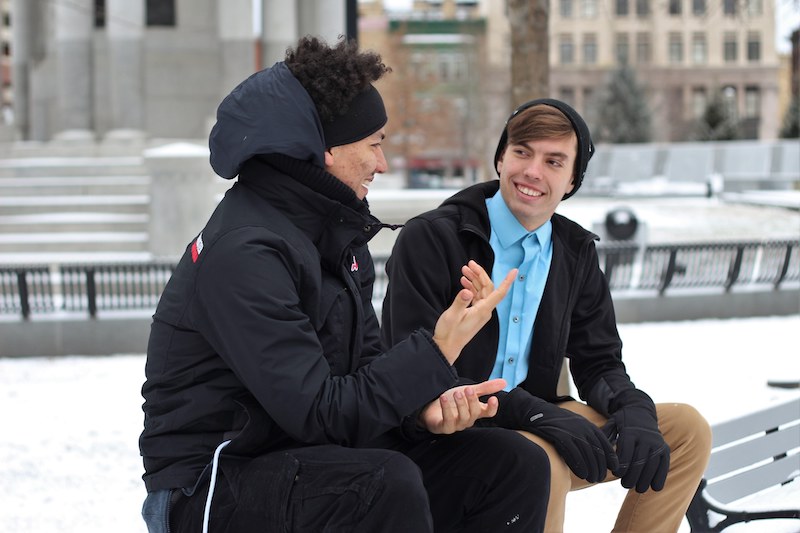 Philosopher Simone Weil once said that "attention is the rarest and purest form of generosity." This, I think, has proved to be even truer today because of the distracting virtual world that's always just at the palm of our hands. 
While it's quite normal these days for everyone to have their smartphones with them, we've got to admit that being with someone who's always preoccupied with whatever's on their phone can be off-putting. At this point, I'm sure we've all been at the receiving end of these frustrating situations in which we constantly have to repeat things to someone or are unable to even get a response. This is why to be able to truly give someone the precious gift of undivided attention, you might want to be one of the few people who come empty-handed and ready to listen.
Contentment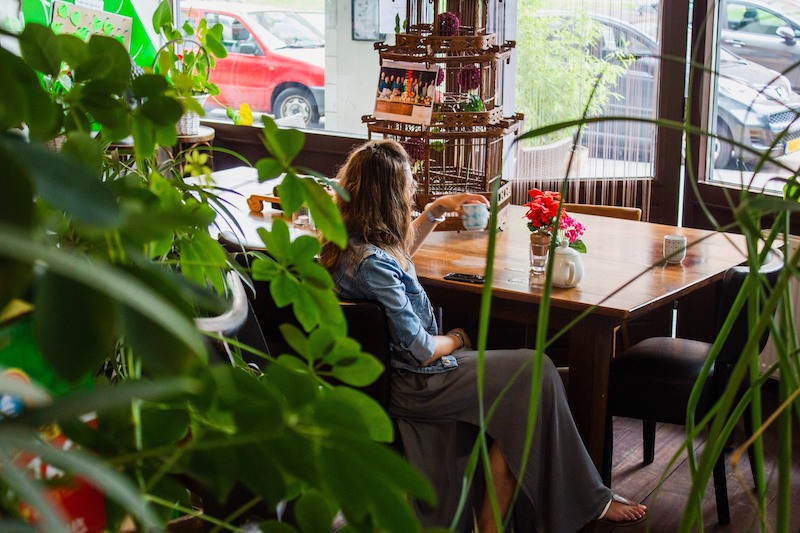 By now you have probably read about or even noticed how social media perpetuates or even magnifies our tendency to compare ourselves to other people. The most problematic thing about this habit is the way we unconsciously juxtapose the highlights, which are more often than not highly processed images, of other people's lives to our own moments. And this just further predisposes people to put up an elaborate facade online, an all too familiar scenario for probably everyone on social media.  
More than anything, this season calls for a break from this toxic cycle either by reassuring ourselves or by taking a step back from immersing ourselves on the 'stories' of other people. When we make it a point to focus on what we have rather than what we don't have, we will find a greater sense of contentment. 
Gratitude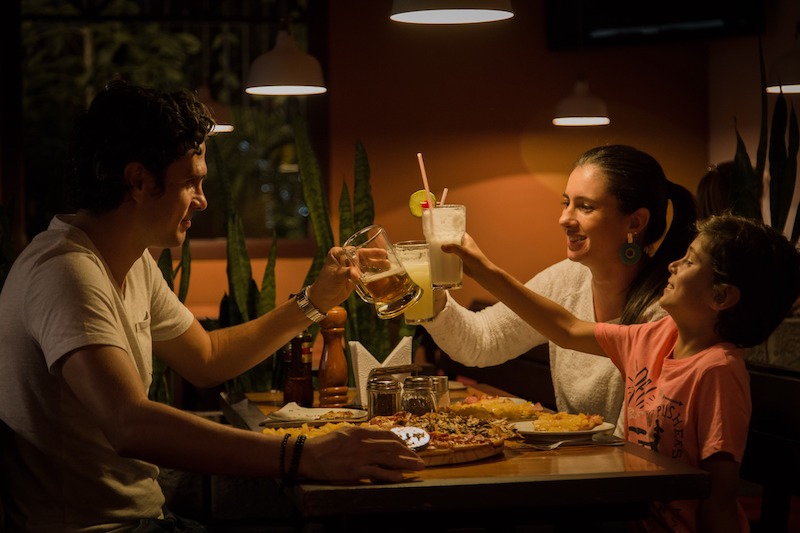 Undeniably, the holidays are the most anticipated season because it's a time when almost everything you love present themselves right in front of you. Apart from all the gifts, gatherings and reunions also happen left and right. And even though I am introverted, this is the time when I look forward to seeing my family members who live far away or friends who have been MIA all year. 
Though, I'm sure that I'm not the only one who's noticed that when all of these are actually upon us, half the time what we're really doing is just sitting in there scrolling through our phones. 
Christmas season is largely a time for thanksgiving. But how can we appreciate this fully when we always seem to be elsewhere? This time around, I highly encourage you to put it down for once, fully commit to engaging with the people you're celebrating it with and just start living in the moment; you'll most likely find that what you should be concerning yourself with and being thankful for are right in front of you. 
Get more stories like this by subscribing to our weekly newsletter here.
Read more:
The Nolisoli gift guide for people who are all about self-care
The Nolisoli gift guide for artists and creatives
How food really affects our mood
Writer: JOY THERESE GOMEZ
ART CLARISSE ALFONSO