Clad in all white, she emerges from the front door, immediately apologizing for the mess inside because "everyone is in the house." By everyone, she means her husband, kids, and brothers. "This is our typical night," she continues. "But on Friday nights, we do wine nights or board game nights." Stripped of makeup, she claims with a smile that she just got home from a long day at work. Yet she looks so fresh, it seems as if she had just awakened from a long beauty sleep.
Inside, everyone is indeed at home. Dinner's already over, the food's all gone, and the plates have been washed, yet everyone is still in the dining area, catching up with each other. "I try to be home early as much as possible so I can spend time with them," she says.
Mikaela Lagdameo-Martinez wears many hats. She is a daughter, the eldest of her siblings, a wife, a mother of three, a businesswoman, Store Specialists, Inc.'s (SSI) VIP services manager, a model, a blogger, and a former money broker.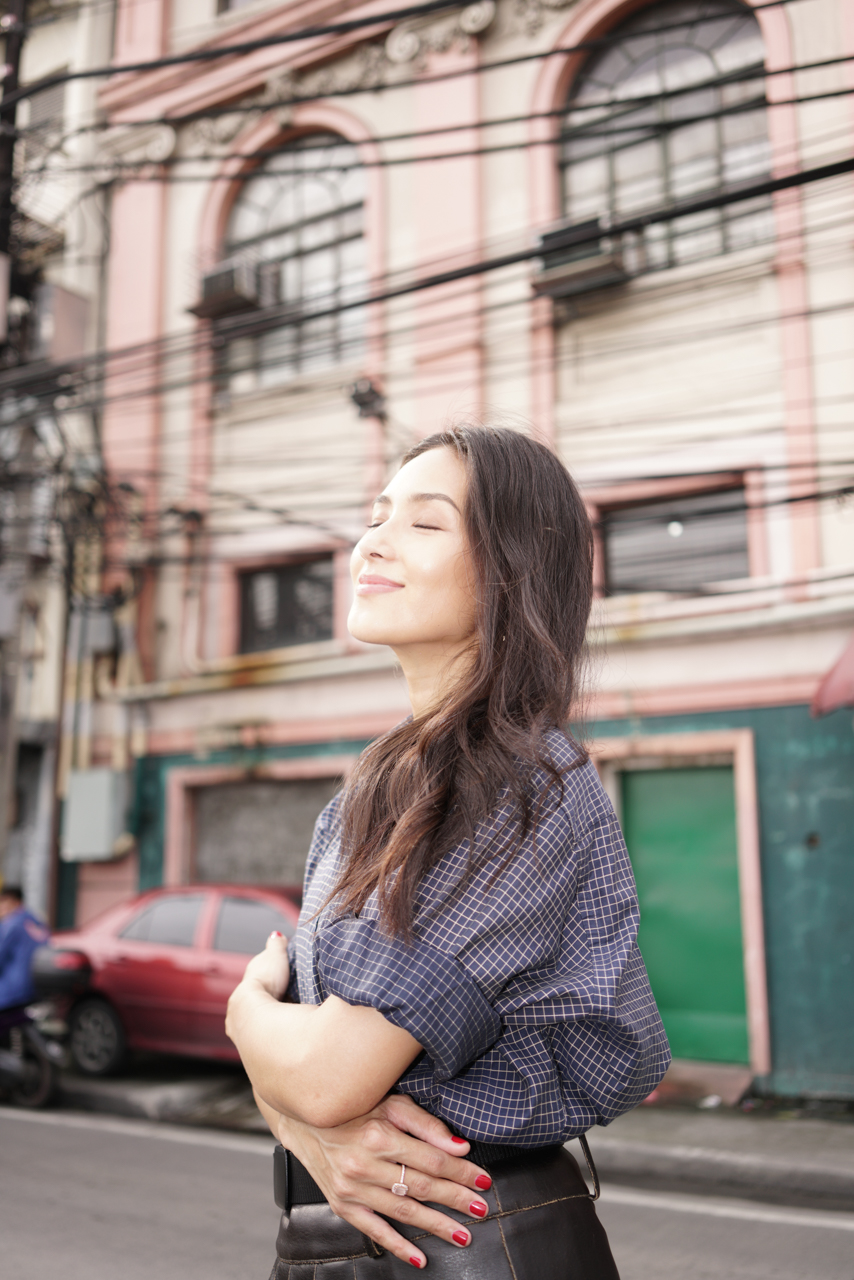 Her day starts as early as six in the morning. With a one-year-old whom she still breastfeeds, most of her morning is spent with little Max. If she has more time to spare, she squeezes in some writing, posting, and shooting for her blog and social media accounts.
She then leaves home at around 10 a.m. to get to work, and any mall with an SSI brand is her office. "I check what's new in the stores. If there's a list I need to complete for my clients, then I do the shopping. Basically, my job is to shop," she explains. In between work errands, she also tries to fit in meetings, lunch catch-ups with girlfriends, personal tasks, and some events—all the while making sure she gets home in time for dinner. "I don't have a typical day because every single day is different. I don't have a fixed schedule, which I like."
Early start
All thanks to her early exposure to business and money matters, Lagdameo-Martinez learned the art of hustling young. "Back in grade school, whenever I would go grocery shopping with my mom, I would ask her to buy boxes of Jelly Ace, then I would sell them to my classmates for four pesos."
Seemingly following her footsteps, her kids and her brothers have recently collaborated on the small cookie business Hey Sugar Dough. "All my brothers bake, my kids help them out, and I am the resident taste tester," says Lagdameo-Martinez. It's important for her, she adds, to expose her kids to the value of earning their own money. "[My brothers] bake every other day and the kids sell the products in school for now." They're planning to register the business and eventually join bazaars in time for the crazy Christmas-slash-bazaar season.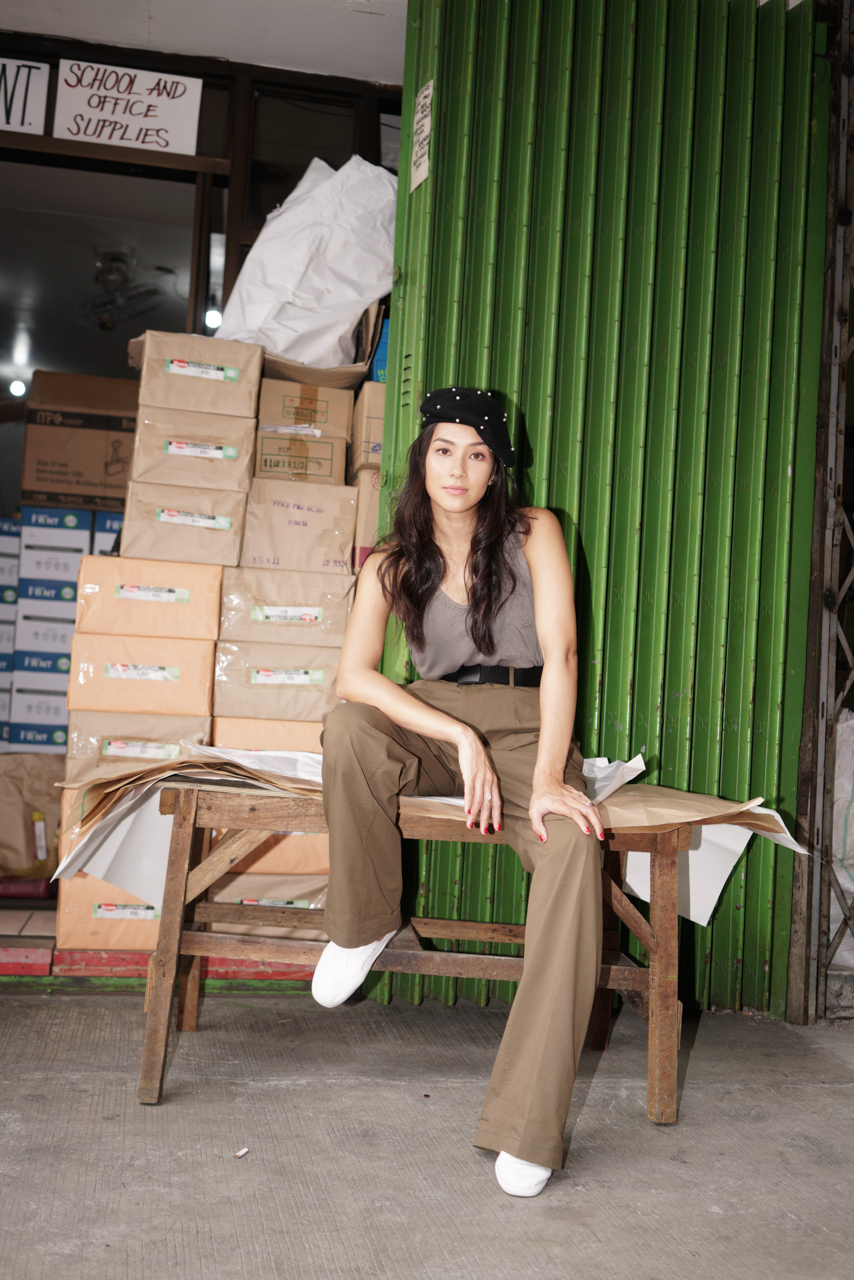 Lagdameo-Martinez runs her own business as well, a result of a sudden hormonal surge during her pregnancy last year. Mink Candles was borne out of her love for scented candles. Because they are not cheap, she thought of making her own and selling them. The earnings from Mink were used to build a nursery for her youngest kid. Over a year later, she has found a new obsession, this time with plants, and has turned it into another business opportunity named Mink Jars. "I'm thrilled whenever I get to sell things, but they have to be things that I like. Like, if I don't get to sell it, I'd be happy to keep it."
Under the spotlight
Lagdameo-Martinez is known for her TV and print work in the early 2000s. At 15, she was discovered at a teen magazine event, and she eventually worked with the magazine for a six-page fashion editorial. This led to many commercial modeling opportunities in the Philippines and around Asia.
Today, her 13-year-old firstborn Noelle is trying out vlogging, though for the longest time, she wasn't allowed to create her own Instagram account. "My husband Chucho and I were afraid that it would get in the way of her studies," Lagdameo-Martinez says. The teen had found a loophole, however, and asked if she could try out posting videos on YouTube. Upon viewing Noelle's first video, the Martinezes realized their daughter's potential. "She spoke her mind and edited her own stuff, and we really enjoyed watching [the result]."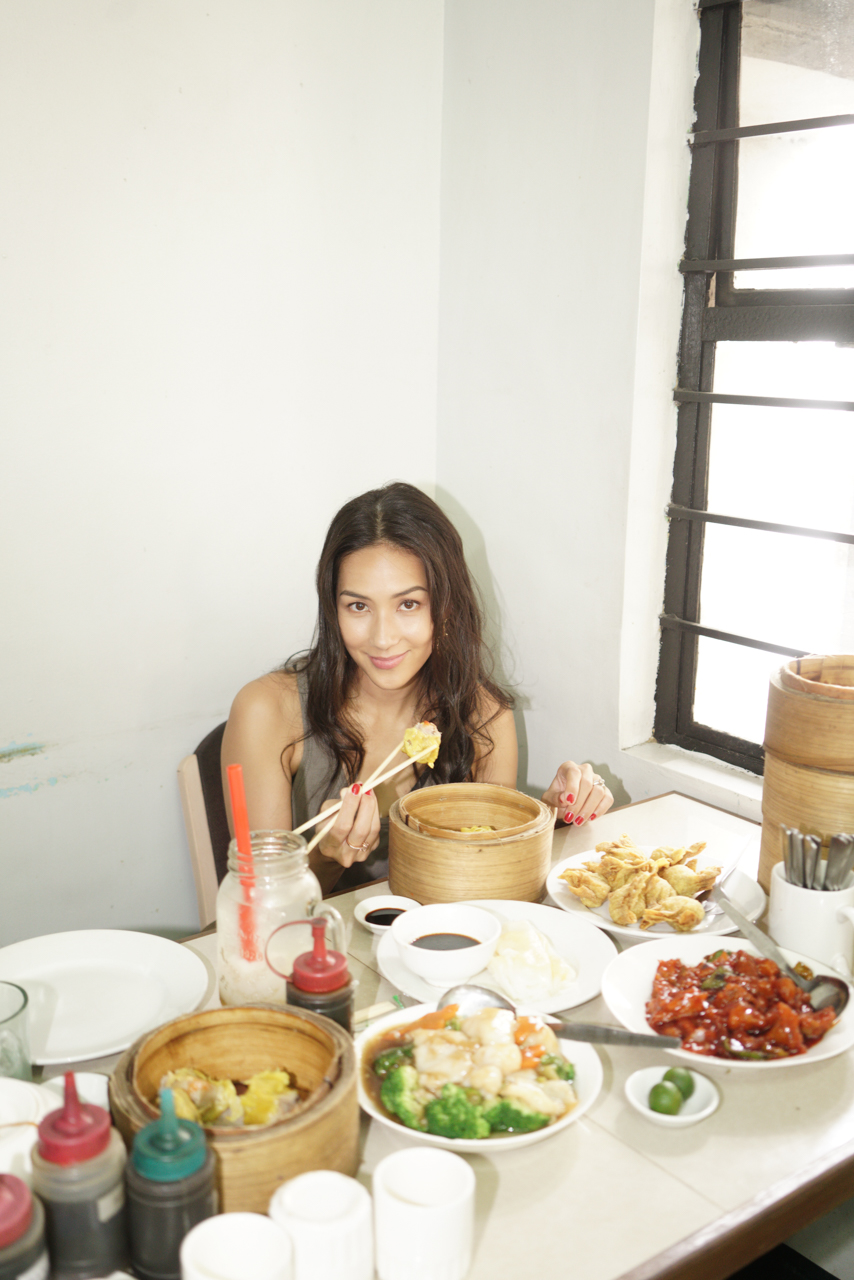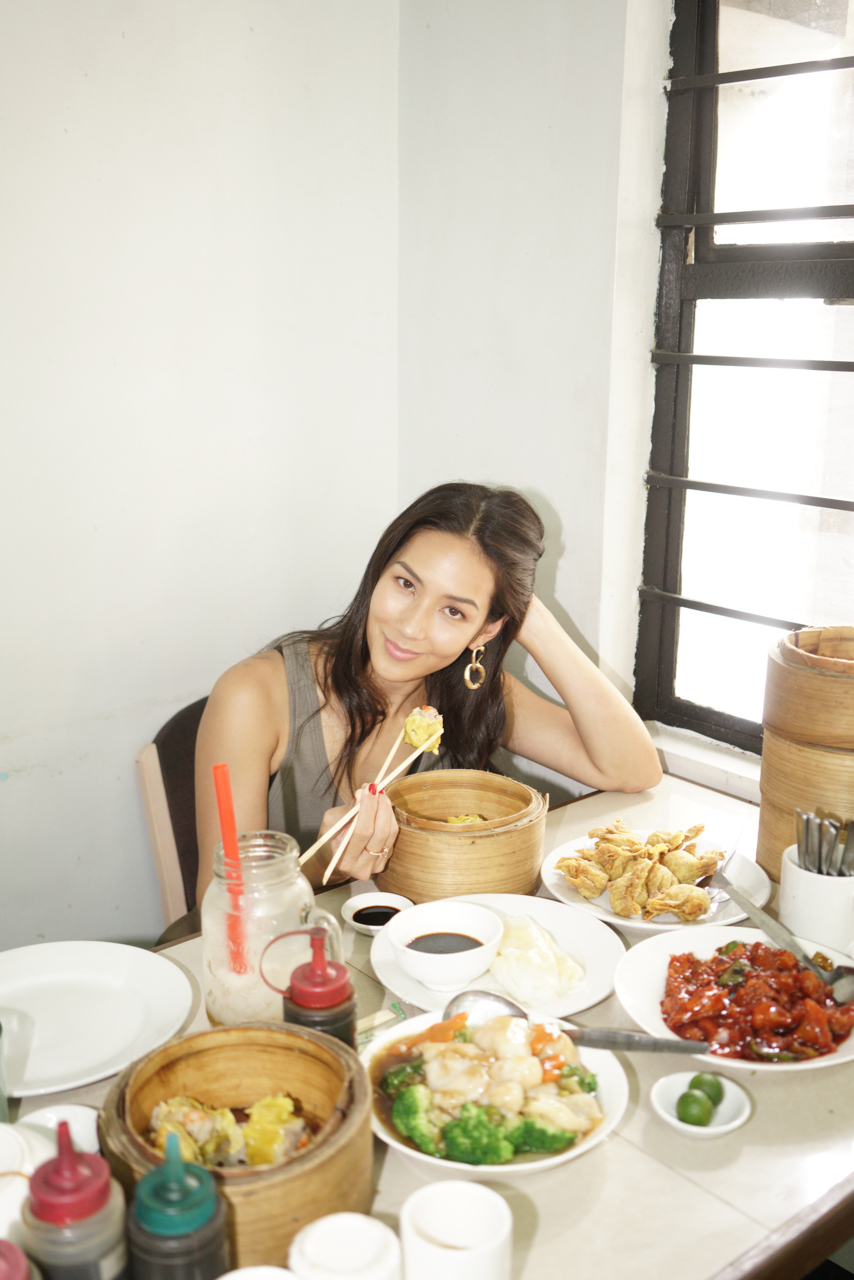 [blockquote] "I don't want to be too strict because I don't want them to hide anything from me. I'd rather know all of their
kalokohan
and guide them from there." [/blockquote]
Eventually, the couple allowed her to create an Instagram account to promote her new YouTube channel Noelle Knows, but they set guidelines on the type of content and information she could post. With the pressure that social media could exert on Noelle, Lagdameo-Martinez was scared of how her daughter would take the attention and criticism. "We made sure that she started with the right mindset. We had to tell her that she shouldn't be focused on the number of followers, likes, and even dislikes. Those don't matter because they don't validate who she is." On her part, Noelle says, "I know not everyone will like my videos, and that's okay."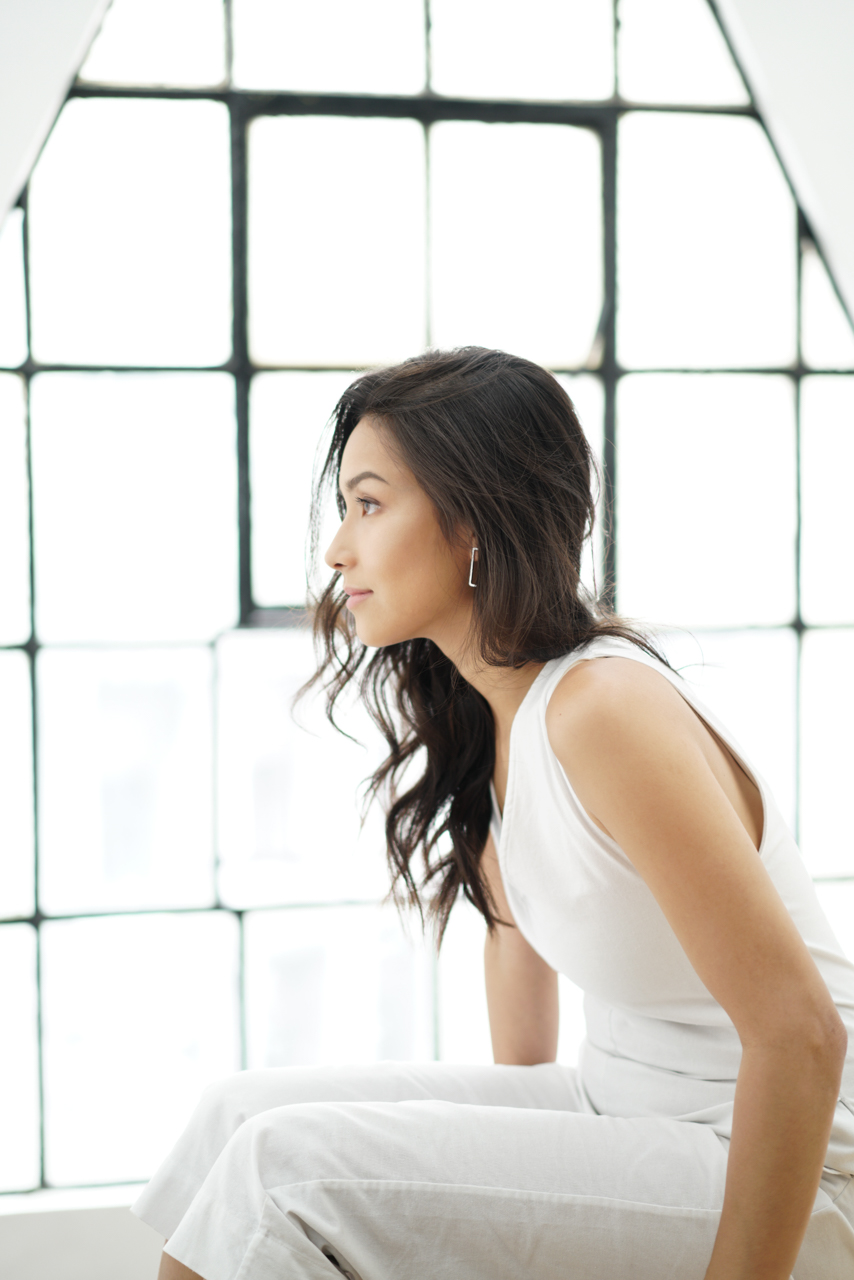 With the YouTube channel Noelle Knows slowly gaining traction, Noelle posts a video almost every week where she talks about anything and everything about her life: school, life hacks, and the time she spends with her little brothers. It surprisingly became a good window for Lagdameo-Martinez to see into her daughter's life. "I get to learn or see what's going on in her head through the videos she posts. Her posts are really age-appropriate. A lot of girls are already messaging or sending her e-mails. Some even ask her for advice. She has fan mail, too."
Circle of trust
Lagdameo-Martinez herself was raised in a very tight-knit family. "I think it's good that my parents were always there during my younger modeling days," she reflects; she also has a good relationship with her brothers. As a parent, she'd like her children to have the same closeness she has with her folks. "I don't want to be too strict because I don't want them to hide anything from me. I'd rather know all of their kalokohan and guide them from there," she says.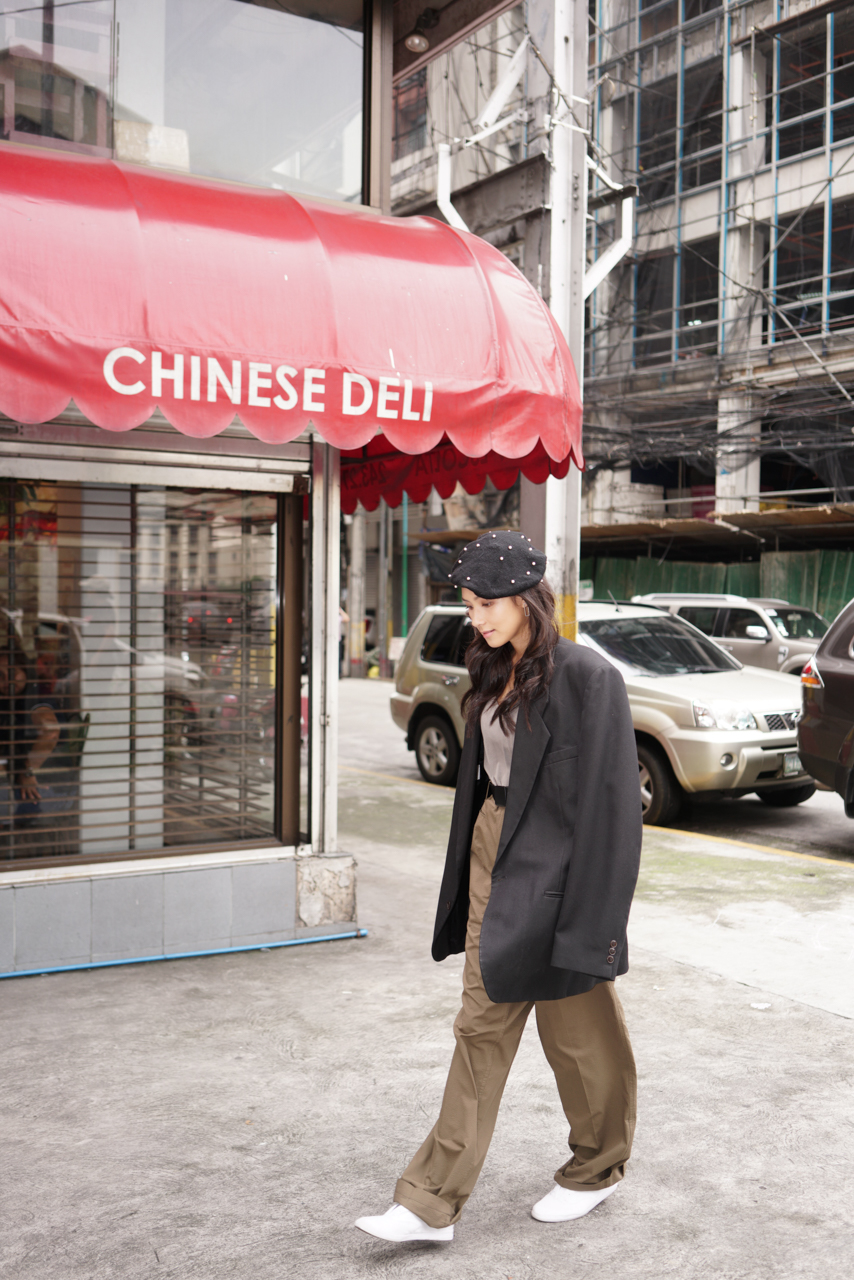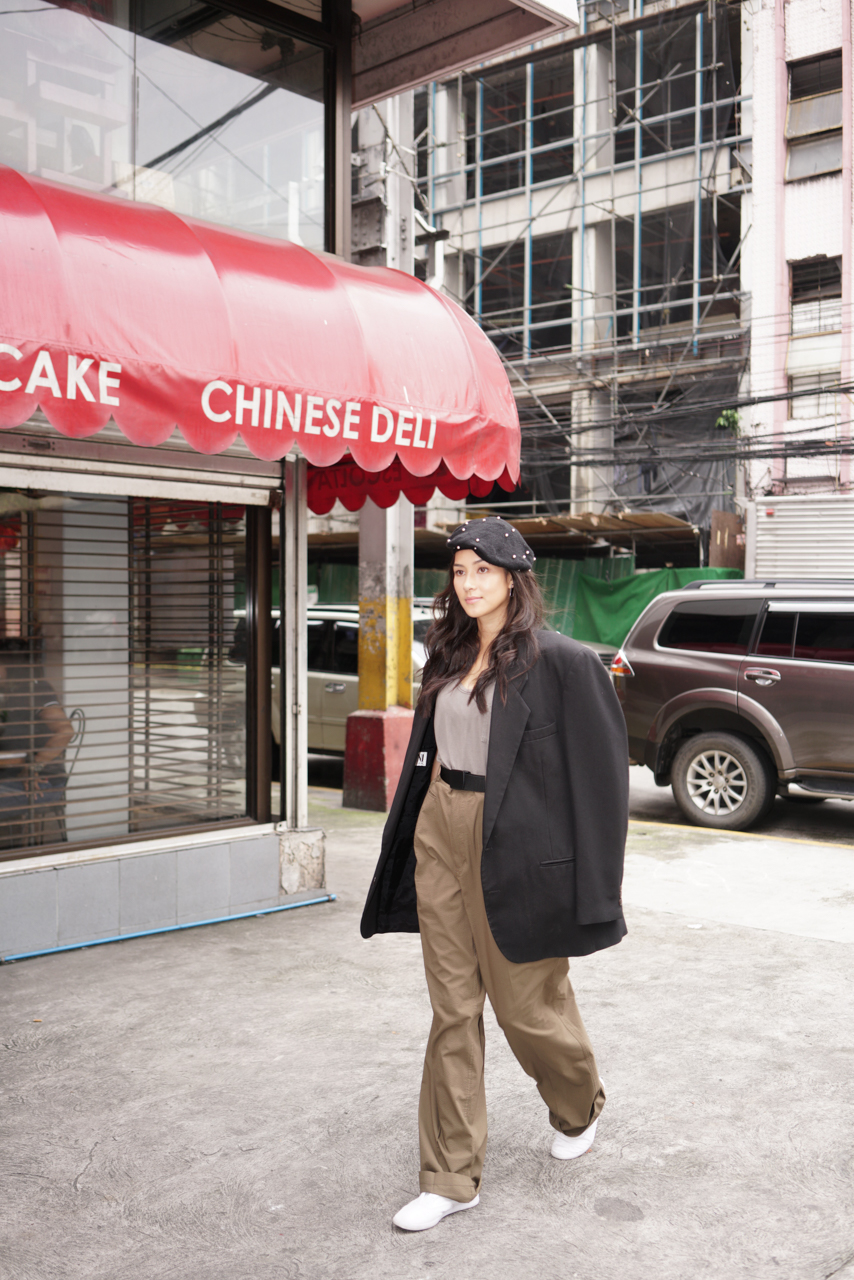 [blockquote] "I'm never alone. It may sometimes be chaotic and messy, but there's more meaning to my life. It's not just about me anymore." [/blockquote]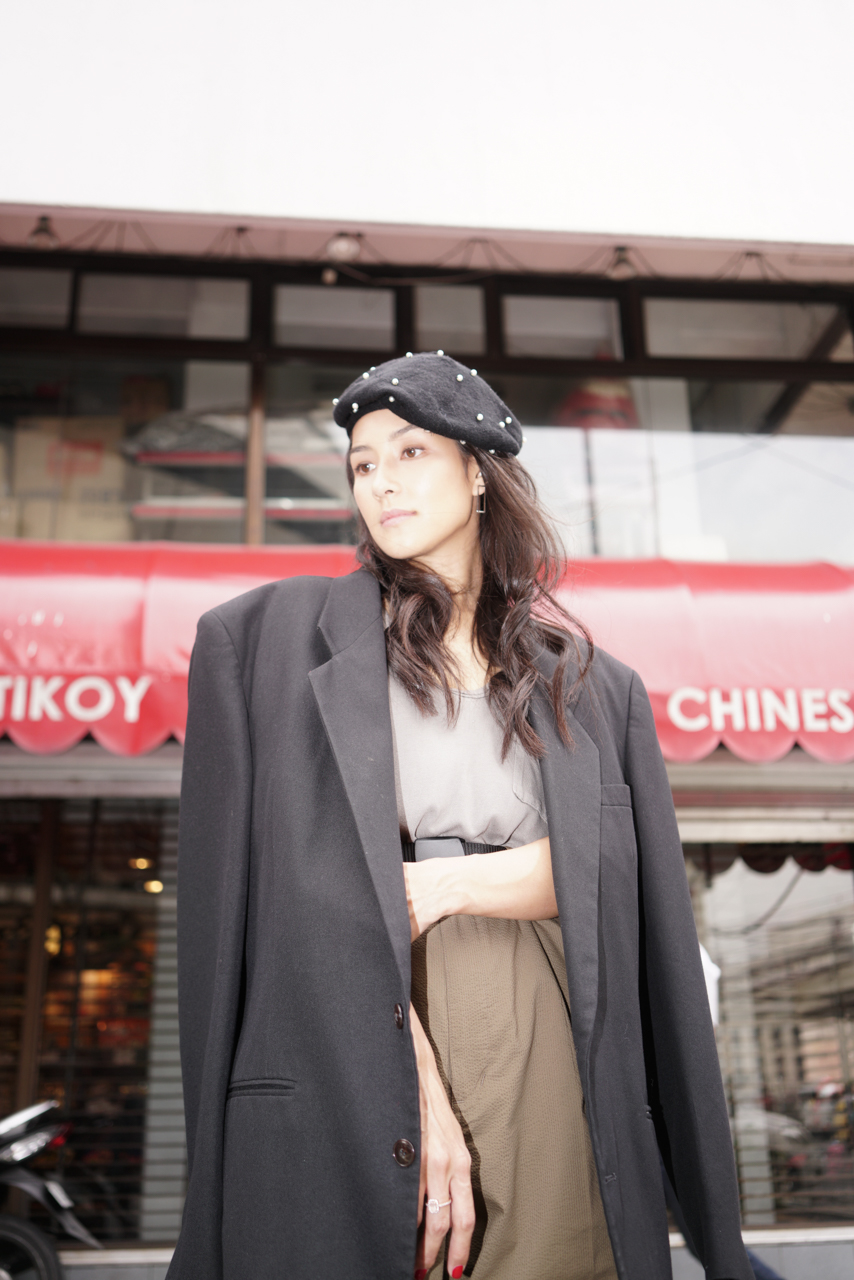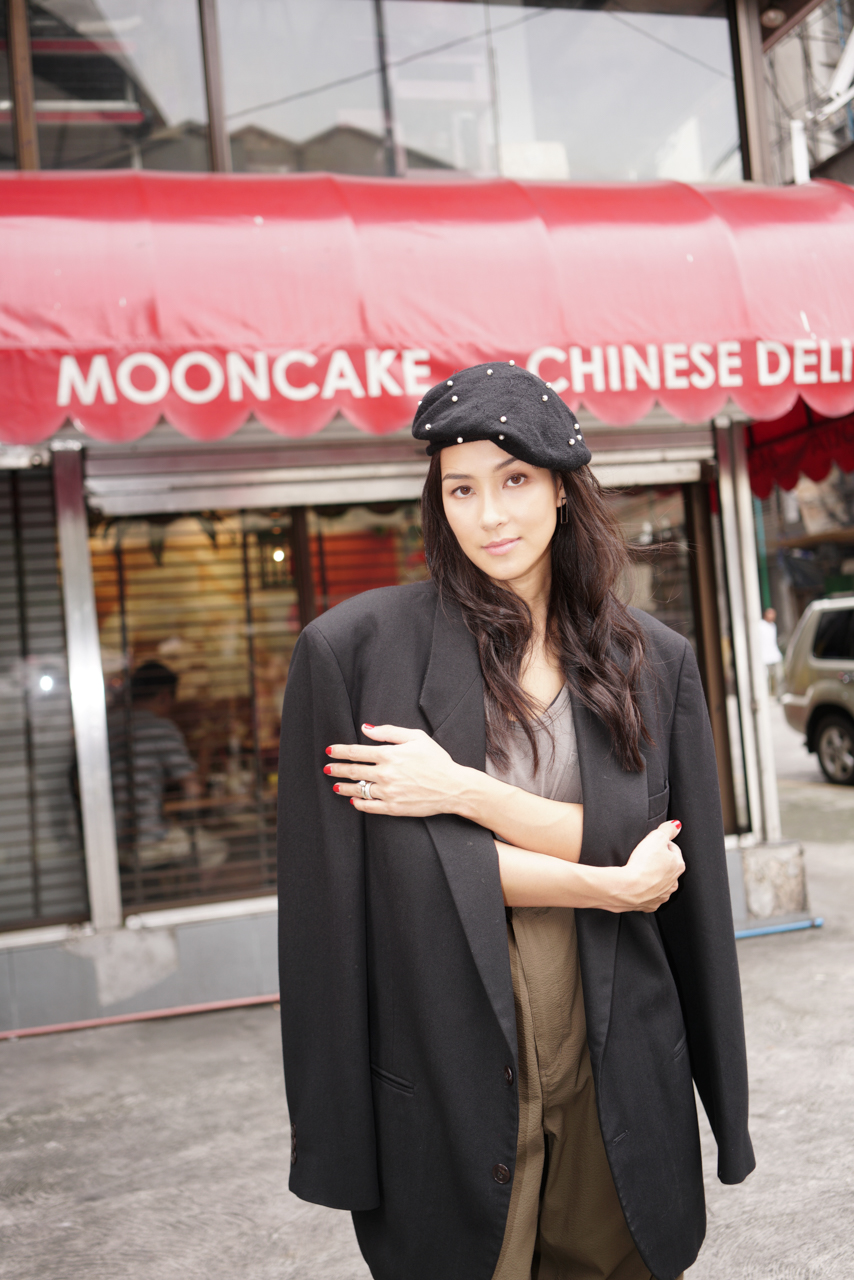 Though she jokes that starting a family at 19 is such a cliché, Lagdameo-Martinez acknowledges that motherhood is the best thing that has ever happened to her. "I've always wanted to become a mom," she says. "I actually want more kids. I mean, I'm happy to have three, but how fun would it be if we have four, right?" When asked what the best thing about being a mother is, she answers, "I'm never alone. It may sometimes be chaotic and messy, but there's more meaning to my life. It's not just about me anymore."
At this point, we conclude our interview. Yet at the dinner table, everyone is still happily catching up with each other. They seem just like one big barkada, only better because they're family.
STYLING Ryuji Shiomitsu
MAKEUP Apple Faraon of Mac Cosmetics
HAIR Cats del Rosario
STYLING ASSISTANT Gale Mereria
This story originally appeared in Southern Living, Nov. 2017
Read more:
Meet the influential moms of Instagram
The different lives of Laura Lehmann
Rissa Mananquil-Trillo's Happy Skin was a response to bullies
Carla Humphries wants you to recognize her as an actress not an artista