Carla Humphries wants you to recognize her as an actress not an artista
"Being an actress is different from being a celebrity or just being on TV," she says
Aug 17, 2017
"I've been painting since I was eight. I was taught by Marcel Antonio." Regally poised on a cushion, Carla Humphries reveals unexpected tidbits of her life as she prepares for her shoot. She tells us that she has sung at the Cannes Film Festival and at the Monaco Grimaldi Forum. "I never had the chance to sing here in the Philippines because [the audience] wants you to sing pop, they want you to sing Britney, all those high-belting songs. As a young girl, it felt weird singing those songs." It does seem especially off, given that her musical inclinations range from Ella Fitzgerald to ZZ Top.
Humphries also confesses her real name: "Madeleine." "Carla," a moniker given by her handlers when she was initiated into the industry as a child actress, had seemed more relatable to the public, but as she reveals more of herself, the name "Carla" starts to feel estranged from Humphries' real personality.
The actress has just wrapped up shooting the film adaptation of FH Batacan's Smaller and Smaller Circles, where she was handpicked by its director and its producer. She is currently taping a noontime soap on a popular television network, and she's an active member of Communities Organized for Resource Allocation (CORA), which allocates extra food from establishments (such as hotel buffets) to less fortunate communities and organizes numerous clean-up drives. How she found time to do this shoot in between all these commitments eludes me.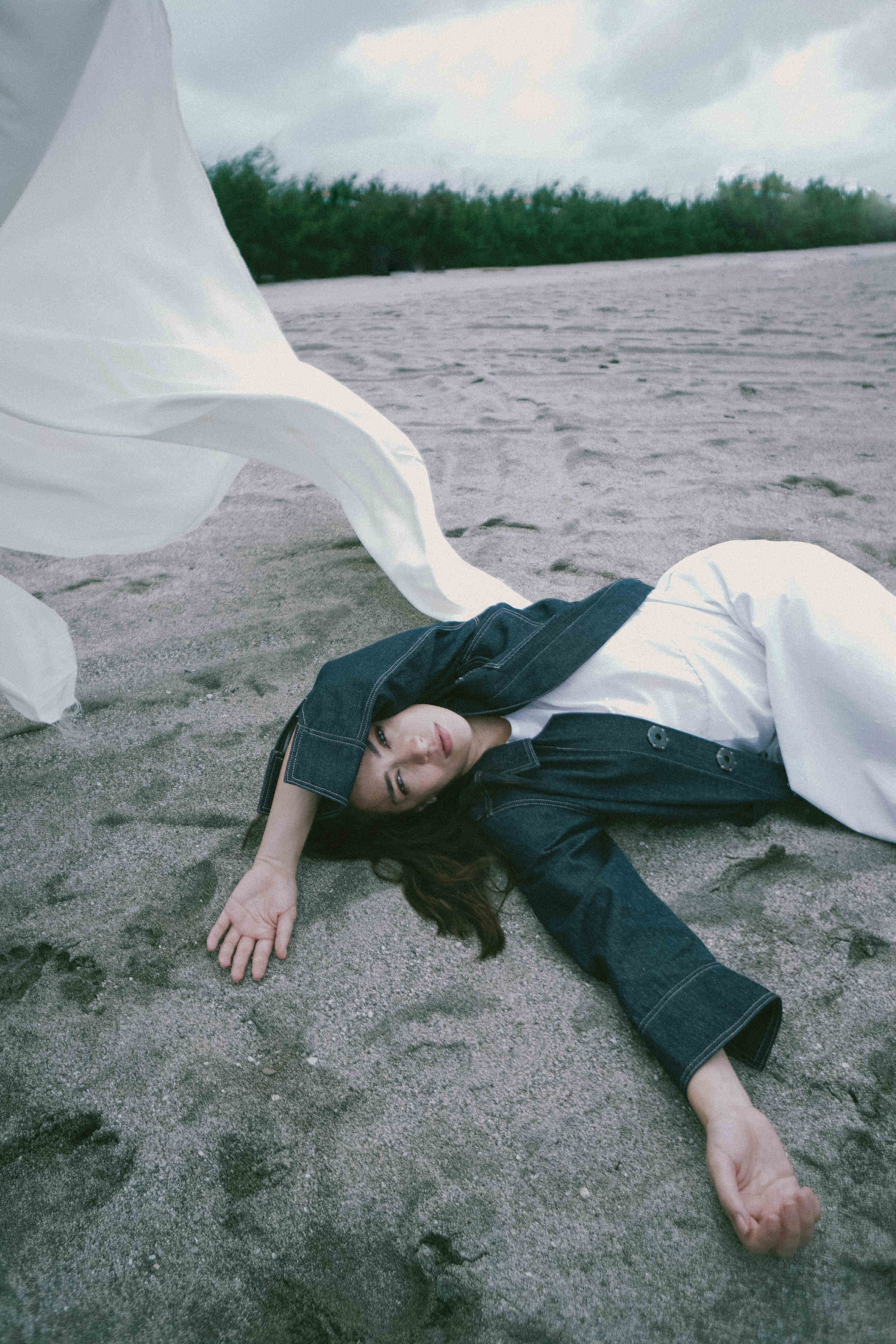 Apart from your work, what is keeping you busy these days?
I was thinking of the perfect platform for someone who hasn't really defined their placement in their career, [and I thought] I can brand myself with my own voice rather than have other people influence my branding. So I started [my YouTube channel] "Madz For You," because my real name is Madeleine and not a lot of people know that. All my close friends call me Mads. I'm basically reintroducing myself to the world, interacting with different people, learning from experiences. It's also a platform to show people my personality and what I'm capable of doing.
In a past interview, you mentioned that you never felt like a legitimate actress. Why do you feel this way despite the numerous projects you've done?
I feel that in the Philippines, everybody is artistahin. Everybody wants to be an actor, and I feel that [job title gets] thrown around so easily. Being an actress is different from being a celebrity or just being on TV. It's something very personal to me. For me to consider myself as a legitimate actress, I [have] to gain the respect of my peers and the people I respect. I feel like the body of work I should have [to call myself an actress] is one of a person who has really mastered their craft. It's something I want to work for, a title I want to earn. I always get awkward when people ask me what my profession is, not because I'm ashamed of being an actress, but because I take my job seriously. It's [uncomfortable for me] to claim.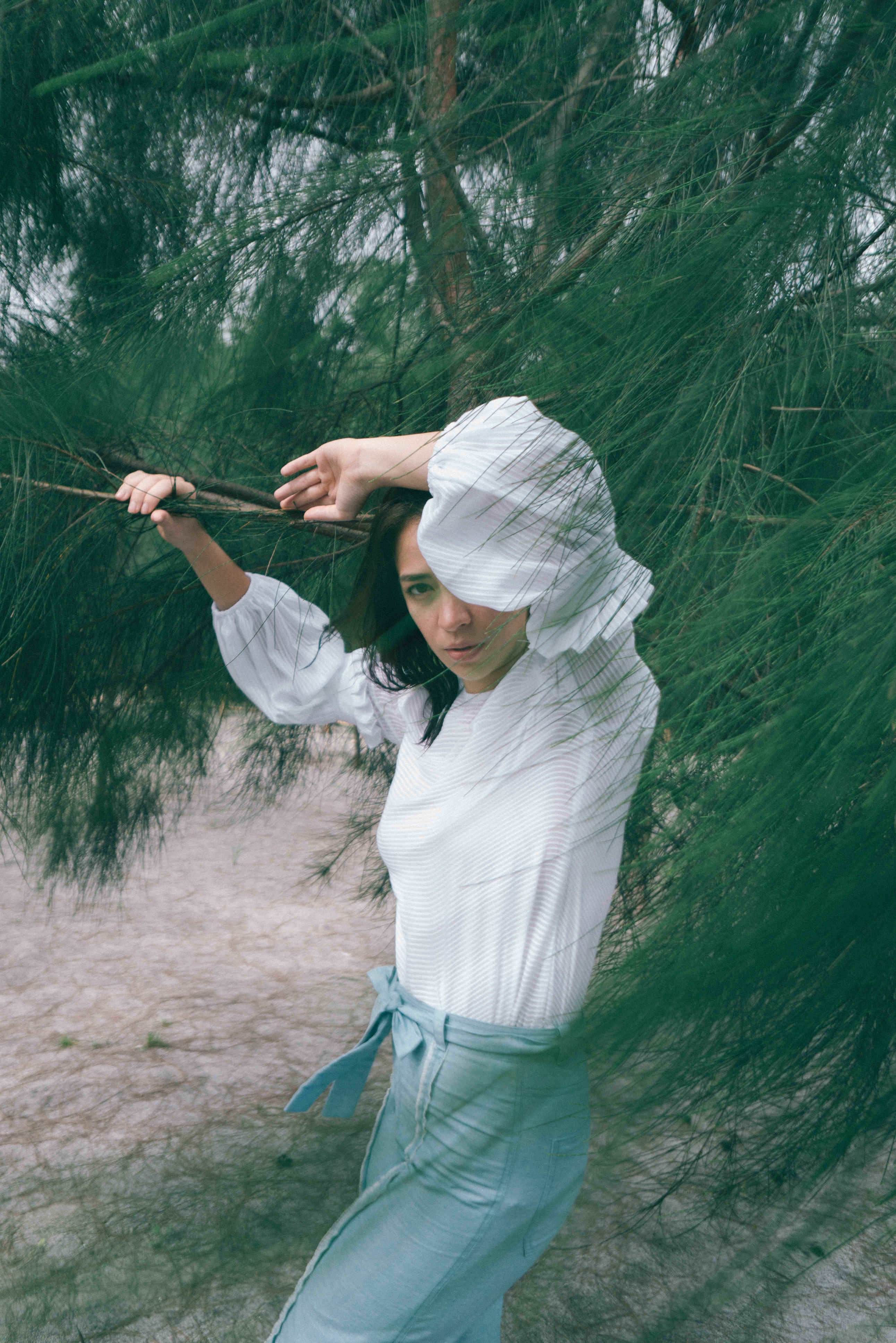 "I think as an actor, you must look for something that will challenge you and show you in a different light."
Did you ever feel like quitting the industry? What makes you stay?
For a while there, I gave up on the idea of really growing career-wise because it's very easy to get boxed [in]. There comes a point when you feel you're not growing as much. You know how they say there are no small roles, only small actors? People who are part of the main cast can say that, but I don't know if they mean it or understand it. It's true that your role could be a big part of the script, but not be as present as an actor. You could be a small part of the story and also be really present as an actor.
I'm at the point where I'm learning with every little thing I'm doing. And I'm doing a wide range of things, so unlike before, when I thought everything was going to be calculated [in my career path], I'm now open to possibilities, to this challenge, and see what it brings out in me as an actress. Hopefully, I'll grow.
Being in this industry, what makes it difficult not just for you but for many people to develop as a serious actor or actress?
Our industry really casts actors initially by the way they look and by their personas off-cam. The tough thing is, as an actor, you're supposed to play roles that aren't you. That's why it's called "acting;" [otherwise] you're just playing yourself, right? An actor gets challenged by characters that are far from who they really are. I think as an actor, you must look for something that will challenge you and show you in a different light.
What has been your most challenging role so far?
Honestly, I find every role challenging [while I'm playing it] in the moment, but after shooting is done, I keep [myself] hungry for a new challenge. I wouldn't say I've really been tried and tested in too many [films]. I'm open to being tried and tested even more.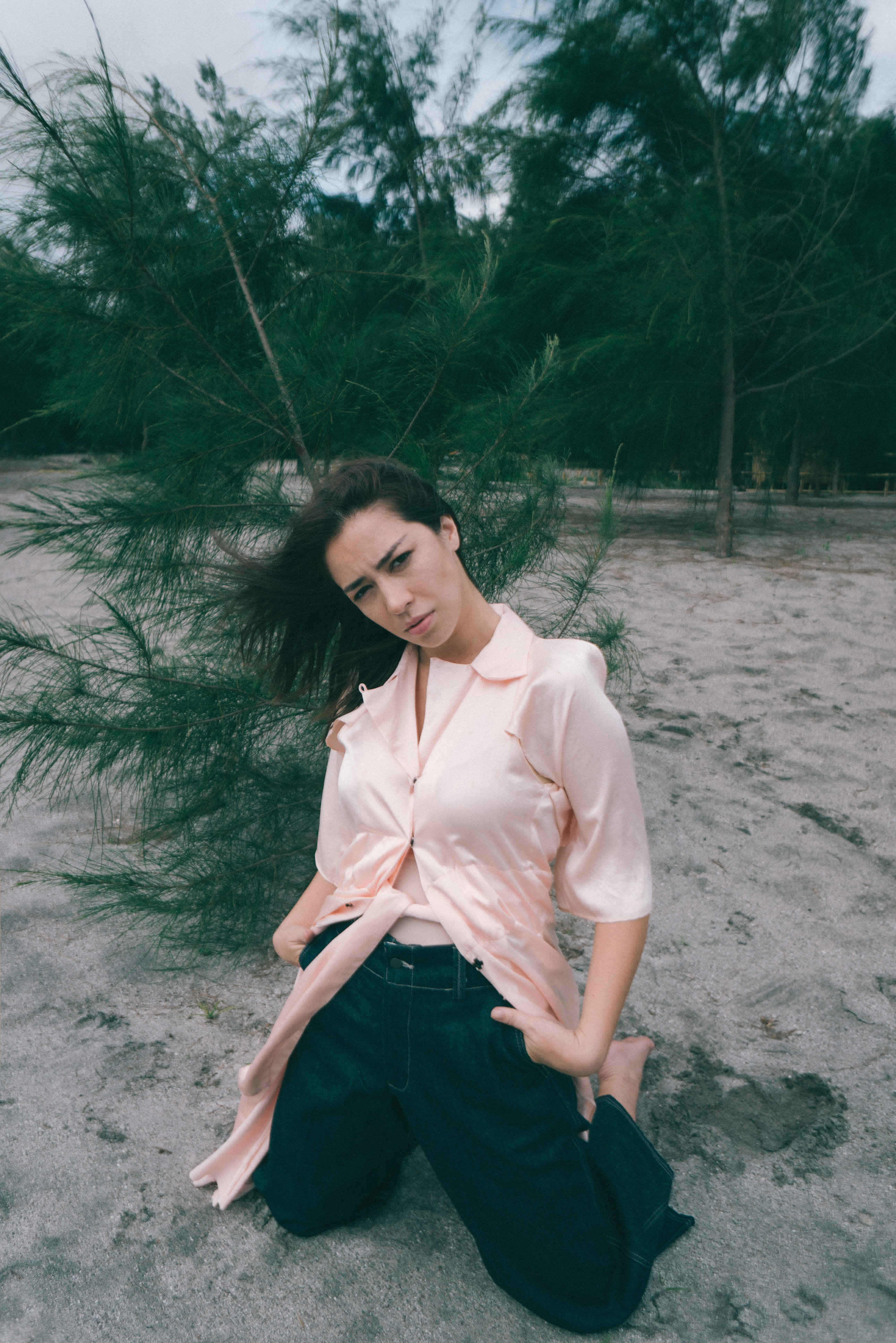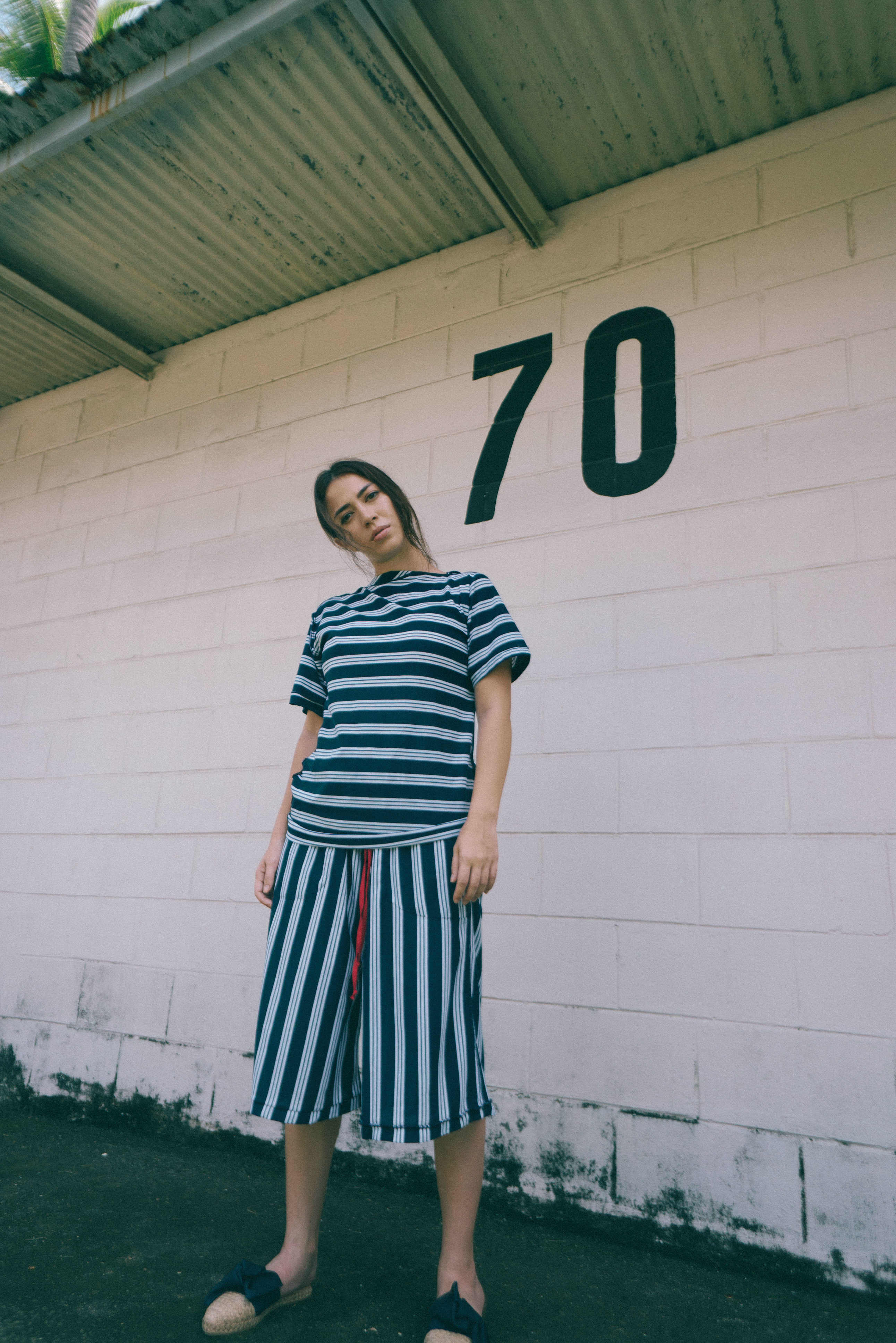 Can you tell us about your role in Smaller and Smaller Circles and how you prepared for it?
I play the role of Joanna Bonifacio. It's crazy because I'm one of the only girls in the film. My character is a former student of the role played by Nonie Buencamino. I'm actually a Filipina [journalist] who speaks French, Tagalog, and English, which is perfect, because I am of French descent and speak all three languages.
To prepare for the role, [Raya Martin and Ria Limjap] had asked if I was willing to chop off my hair, which then was [down to] below my bra line, up to chin level. Without hesitation, I said yes, because for the longest time, I was really longing for a role like this, to be alongside such well-respected actors: Bembol Roco, Nonie Buencamino, [Sid Lucero], Junjun Quitana… And Raya, I had researched about him. He had won many awards. He had been part of Cannes several times, which was one of my dreams. Before I moved back [to the Philippines], I had sung at the festival, and I told myself then that the next time I'd go there, it's because I'd have a film [getting shown] there. The fact that Raya already had that under his belt was an opportunity for me to maybe get closer to it. [Although] we aren't part of the Cannes Film Festival, it's still really exciting.
I play a journalist. I help unravel the mystery behind the murders that had happened. I was lucky enough to meet the book writer [F.H. Bacatan] because Joanna Bonifacio was based on her. She's a strong character: smart, opinionated, and commands respect. I tried not to think about all those [qualities] too much to the point [of questioning if] I was playing true to the character. I spoke to my producer, my director, and the writer, and then just really tried to feel the moment.
Having acted in film, television, and theater, which medium are you most inclined to?
I would say film. For local TV, we don't really get a lot of time to prepare and get into character. We really need to be flexible according to what the role demands, the situation, or [even what] the director asks for. Whereas for film, we have a bit more time. Since I grew up on TV, I'm very aware of lighting, my camera [angles], and playing it up for the camera. That's what helped me a lot in doing commercials. As a kid, when you're in that environment, you tend to see what goes on behind the scenes.
I would love to experiment a bit more with plays, though, because I sing and I know the basics of dancing and I enjoy both. But I would love to have professional training first before I do so.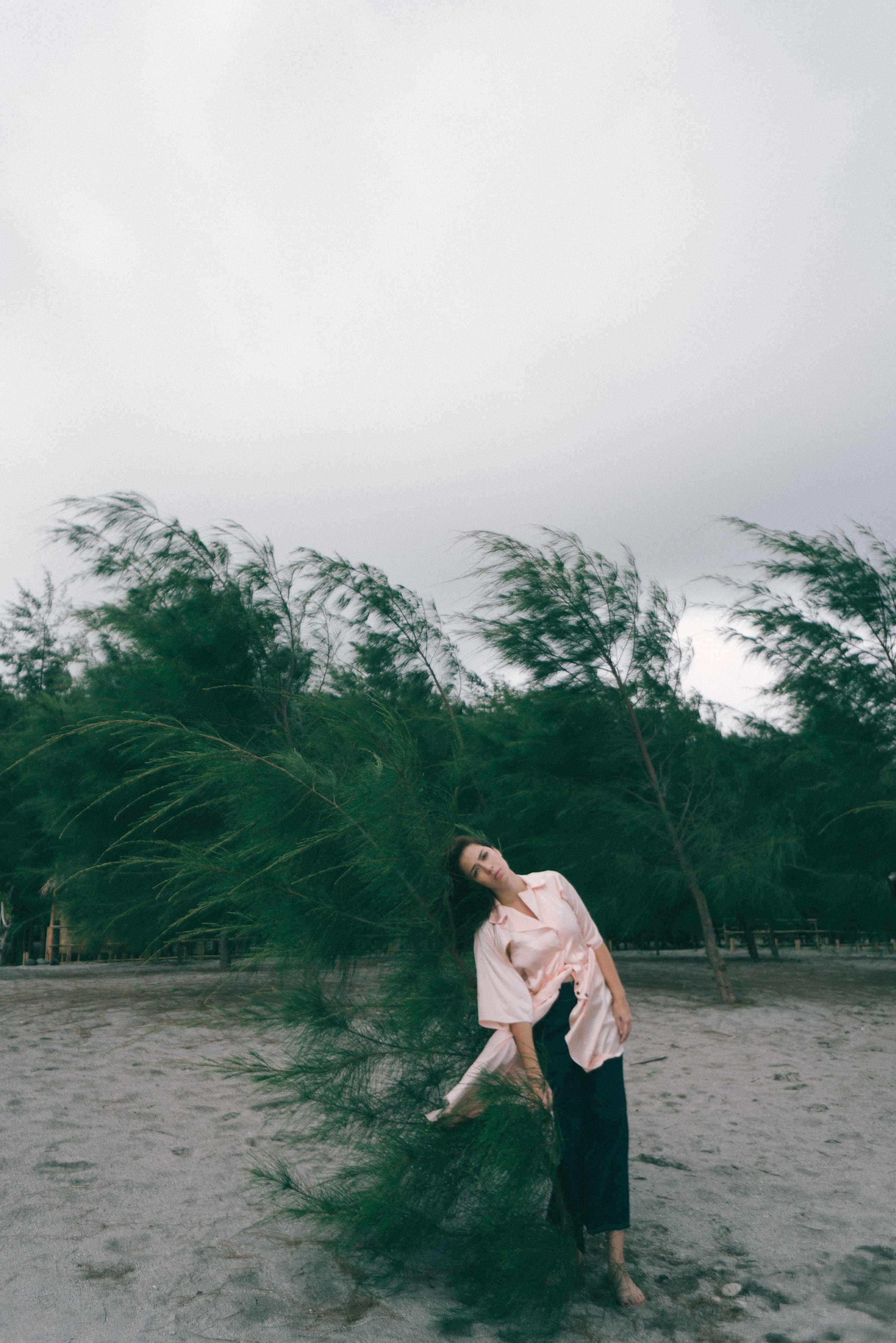 You've been in the industry since you were 12. Was acting a profession you desired ever since you were a child?
I was born in San Francisco and then moved to France. Even at a young age, I would speak French with an Italian accent. I would pretend to faint everywhere. Whenever my parents would get mad at me, I would go in front of the mirror and cry, and watch myself cry. You can say I was a dramatic child; it was innate to me. I loved old classic movies, and I would have vivid dreams of [myself being] in the movies. I think I've always wanted to act, then accidentally entered the industry at such a young age.
Being in the industry for so long, what is something you've learned?
Aside from learning how to be professional and how to manage my time at such a young age, I learned that when doing something for numerous years, you aren't going to be easily as passionate or as excited about your job. It's like a relationship that comes and goes: It's about constantly finding the inspiration you need to stay passionate about what you do.
Styling Melvin Mojica
Hair and Makeup Dionne Taylor of Mac Cosmetics
This story originally appeared in Northern Living, August 2017.
Read more:
Meryll Soriano pursues her lifelong passion for design with Community
How Armi Millare and Jake Verzosa traveled to Sagada on motorbike
Online strategist Coco Quizon on how to thrive in the digital age
Meet the influential moms of Instagram
TAGS: actress artista Carla Humphries FH Batacan nolisoli.ph Raya Martin Smaller and Smaller Circles