Meryll Soriano pursues her lifelong passion for design with Community
"I choose both because I can do both. Acting is something natural to me. On the other hand, I'm in too deep with design because I've also fallen in love with it."
Jan 20, 2017
Behind the scenes, award-winning actress Meryll Soriano is a regular girl: one who took ballet classes in her toddler years, played in her high school volleyball team, and is into all kinds of artistic hobbies, including graphic design. "I always had the passion and interest for it, but my stepfather Hideo Naguchi was my greatest influence," she says.
Soriano was nine years old when she met her stepfather. Together, they would frequent book stores to purchase supplies to create everything, from toys to Christmas decorations like candy canes. Since then, her fascination with handmade objects and Japanese culture began. "I started collecting magazines to the point that if the house were to catch fire, it would spread fast with all that paper." With a growing closeness to "Papa Guchi," Soriano tried her hand at graphic design together with her friend Ryan Vergara of Everywhere We Shoot. "We created everything in MS Word then; there wasn't even PowerPoint."
While Vergara went on to take up multimedia arts in college, Soriano continued her show business career. "It wasn't the great dream [to be in showbiz]; it was the most natural thing. It was just there," she admits. "I really didn't know [if I had wanted to be an actress] because I grew up in the industry. I really thought everyone in the family would turn out to be a director or an actor, even a lighting director or cameraman, because I grew up on set."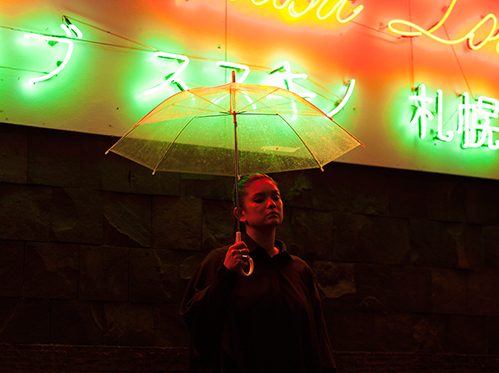 Soriano reveals wanting to quit showbiz in high school, to try her hand at living a normal life and pursuing her other passions, but she couldn't just let it go as she was committed to a sitcom. During the sitcom's four-year run, she dabbled in her other interests whenever she could. "I started photography when I was 14 years old, and I also painted during that time. I even tried out writing. But photography was my thing," says Soriano. She pursued it as a hobby, focusing on shooting textures, still life, landscapes—basically anything but people. She needed an outlet that didn't have anything to do with moving and talking subjects, that didn't have anything to do with her being in front of the camera.
At 19, troubled and confused by what path to take as she didn't see any purpose left in doing mainstream projects, Soriano discovered the world of independent film when she was approached to be part of Room Boy. "It was [for] Cinemalaya's first season. Everything was rough for everybody—maybe even for the filmmaker, the festival organizers, the actors—because we didn't know what to expect. It was something very, very new. And I just fell in love. I told myself, 'This is where I can practice my love for acting." Since then, Soriano has always accepted independent projects. Her exposure to independent film brought her to Europe in 2010, where she proudly received a Best Actress award for Mark Meily's Cinemalaya entry Donor, which also won Best Film at the 37th Brussels International Film Festival.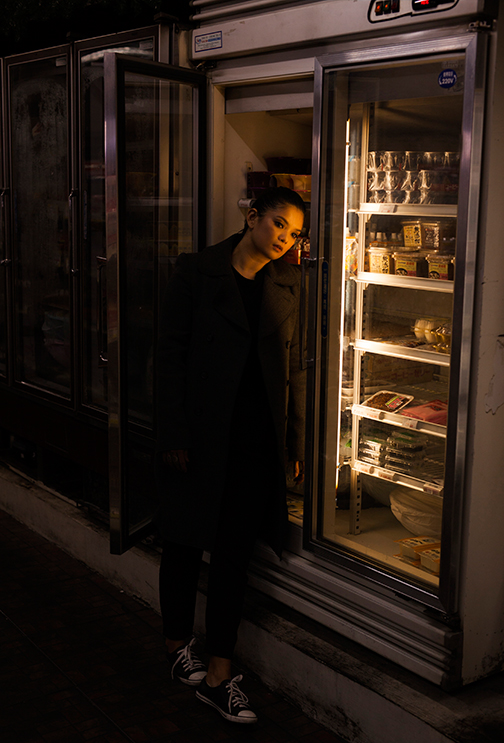 Soon after, she found an opportunity to chase her other passion, and visited her dream design school in London, Central St. Martins (College of Arts and Design). Already a mother by then, Soriano knew she needed support from her parents to pursue a design degree, but taking a four-year adventure outside the comforts of home was a life decision she was willing to risk. "I really wanted to study because I needed to know the fundamentals [of design]. I already had so many ideas when I was 18 years old, but I couldn't find the courage to do them because wala akong pinag-aralan." She further explains that art and design are two different animals. "Unlike art, design is actually a science. It doesn't depend on emotion or feeling; it's about creating functional objects for people. Paying homage to Japanese design, I wanted to learn to make objects where every part has a specific function and meaning."
But due to unfortunate circumstances, she wasn't able to finish her bachelor's degree in product design and returned to Manila after only three years. Soriano then attempted to return to her regular routine, but she didn't get as many acting projects as she wanted. With too much time on her hands, she put her energy into something she always wanted to do, and in 2014, she released the photobook Playground: London that documented her three-year stay abroad. "It's a visual diary of how I felt about living there and finding a place in my favorite city," she says. London became her escape, her breath of fresh air after years of being in the limelight. "That was what I wanted from the get-go."
 "Unlike art, design is actually a science. It doesn't depend on emotion or feeling; it's about creating functional objects for people." Meryll Soriano
The following year, she started working on another passion project with graphic designer and now business partner Patrick Jamora. "We gave ourselves one whole year to make the brand solid, to conceptualize the first collection, and to have a couple of collections in mind. Through this project, I was able to apply everything I learned from uni. Thus, Community was born." Community is a design-based brand launched in February, and its first collection "Surfaces" hailed Soriano's and Jamora's love for paper. It was also Soriano's ode to her favorite subject, textures. Soon after its release, people started asking for customized notebooks and stationery, something Soriano didn't foresee; Community, in fact, was not meant to focus on only print products. Reiterating that it's not a stationery brand, she adds, "Our second collection will be totally different from our first one." She does realize, though, the potential market for custom-made products, and persuaded Jamora to expand the business. "I was just thinking of a fun design store, but because of our brand name, we needed to be part of bigger communities. Let's not do this just because we want design; we also want to use design for a bigger purpose."
Do Good Studio was born, and with their small team of five, they are slowly getting clients, creating a system, and getting to know each other's chemistry. The new brand needs a different kind of hustle, however, and continuous learning is a must. "My actress self is very different from my designer self," Soriano admits. "Everything is so scary because now, I'm running on a schedule. As an actress, I only had to mind my character; now, I have to delegate and allocate time for different areas, such as tutorial, research, and actual designing. I scold myself for being on Instagram for too long or not having anything good to do for 30 minutes. I have more books to read now with bigger purposes and intentions."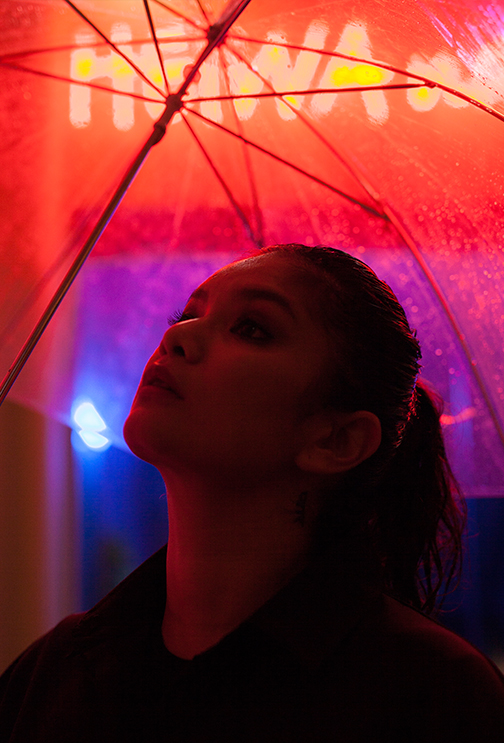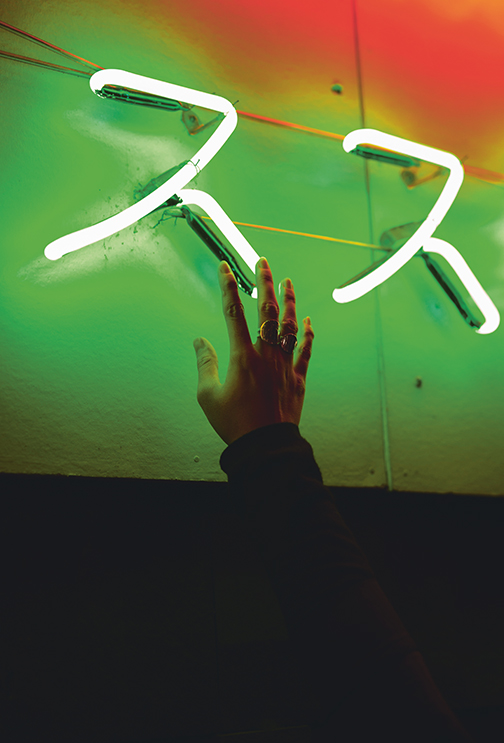 Her younger self thought she was supposed to choose between acting and designing. Now, though, Soriano understands that both are part of her identity; she can't live without one or the other. "I choose both because I can do both. Acting is something natural to me. On the other hand, I'm in too deep with design because I've also fallen in love with it."
This story was originally published in Northern Living, September 2016.
TAGS: art Community design Do Good Studio Film Meryll Soriano nolisoliph phtography