"Yes, I'm back!" chirps Mich Dulce, confirming that she's officially staying put in Manila after years of traveling back and forth from London and, most recently, from Paris, where the peripatetic milliner and designer was based for the last three years.
Working beside her design heroes and having her namesake brand distributed globally and worn by celebrity stylesetters like Anna Dello Russo, Leighton Meester, and Lady Gaga, Dulce seemed to be living the dream. "But there came a point where I was like, 'Ayoko na.' Growing up, I always wanted to go places, do things, meet people, hang out with everyone I wanted to… but at 35, I reached a point where I thought, 'Okay, I've done all that.' I loved my life abroad, but creatively, I really didn't have the space to do what I wanted."
It was a realization that crept up on her as she was preparing for her deceptively demure and deliciously feminist art exhibit at Finale Art File a few years back. "My team is here, my studio is here, and that got me thinking: do I want to be [traveling] all over the world, or do I want to create things? And Manila is the place where I could have the space and be most creative."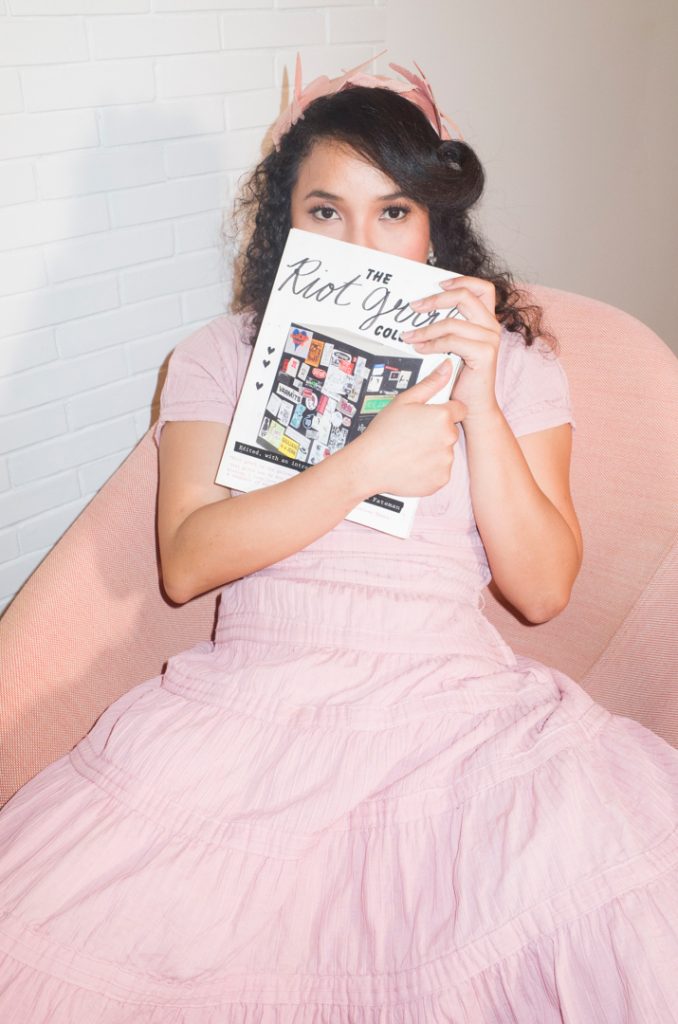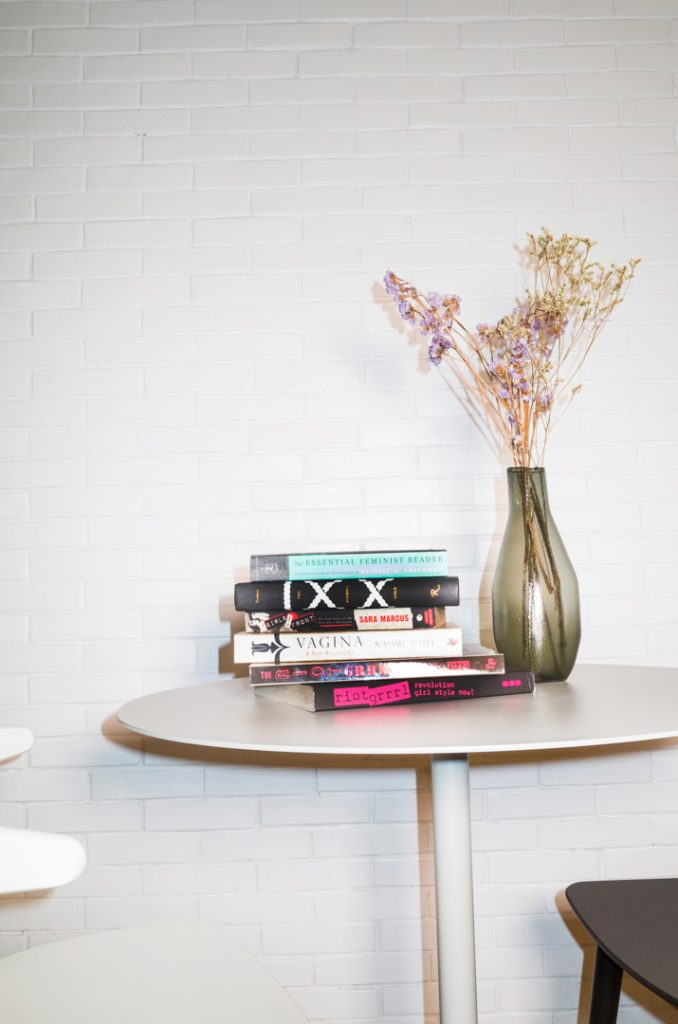 Back to Classics
While she continues to grow her brand internationally, coming home allows her to focus on projects close to her heart. "I was working on hats for the last five years that I missed designing clothes. And I love clothes!" But don't expect her signature drape-y designs that are belatedly all the rage. "I was ahead of my time. I would probably make so much money if I made them now." Instead, she's turned to vintage shapes. "I've become more classic—a word I never thought I'd say!"
Yet her foray into period corsetry and her own evolving personal style foretold this return. "As I grow older, I've learned to dress for my figure," Dulce says. "I've always loved the vintage look, and now that's the direction my designs are headed." Alongside bridalwear and bespoke pieces, she will also be doing capsule collections every season, starting in September. Clients can visit her atelier and order from a lookbook. "Each piece will be made-to-measure, very old-school." A style icon who has always marched to the beat of her own drum, Dulce deplores fast fashion and champions sustainability. "Two things I'm passionate about are feminism and climate change.I feel there is a need for re-education in fashion, that luxury doesn't mean buying a lot; that it means buying quality. So I try to create things that are well-made and will last long." She deliberately uses sustainable and ethical Filipino raw materials and combines them with traditional European millinery techniques to create exquisite pieces that showcase Filipino heritage and craftsmanship. "I'd like people to wear my pieces until they're sira-sira na."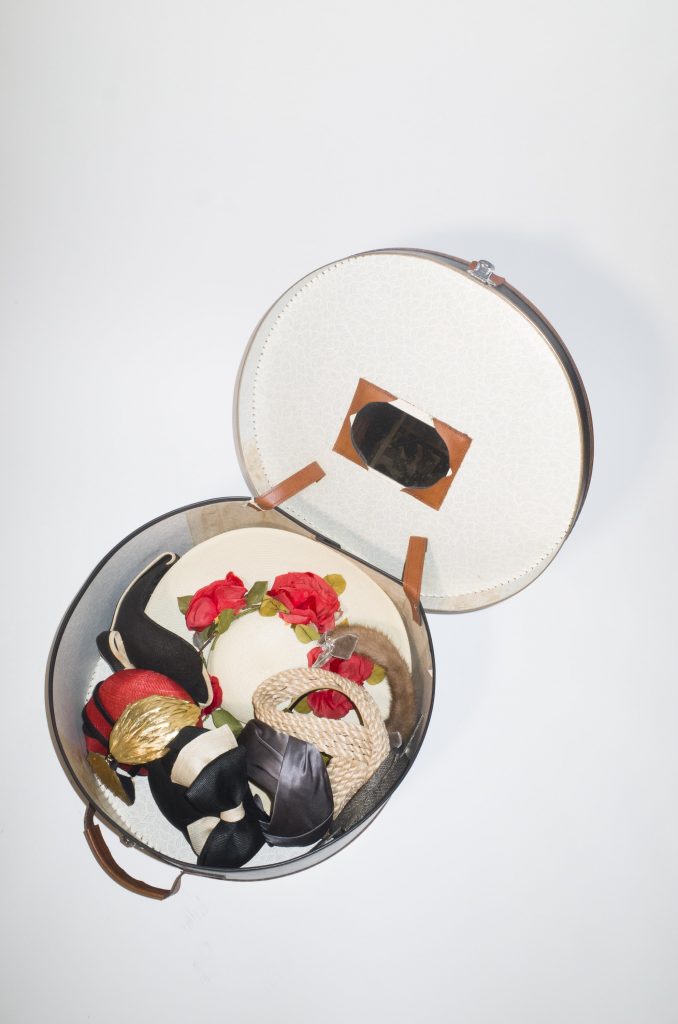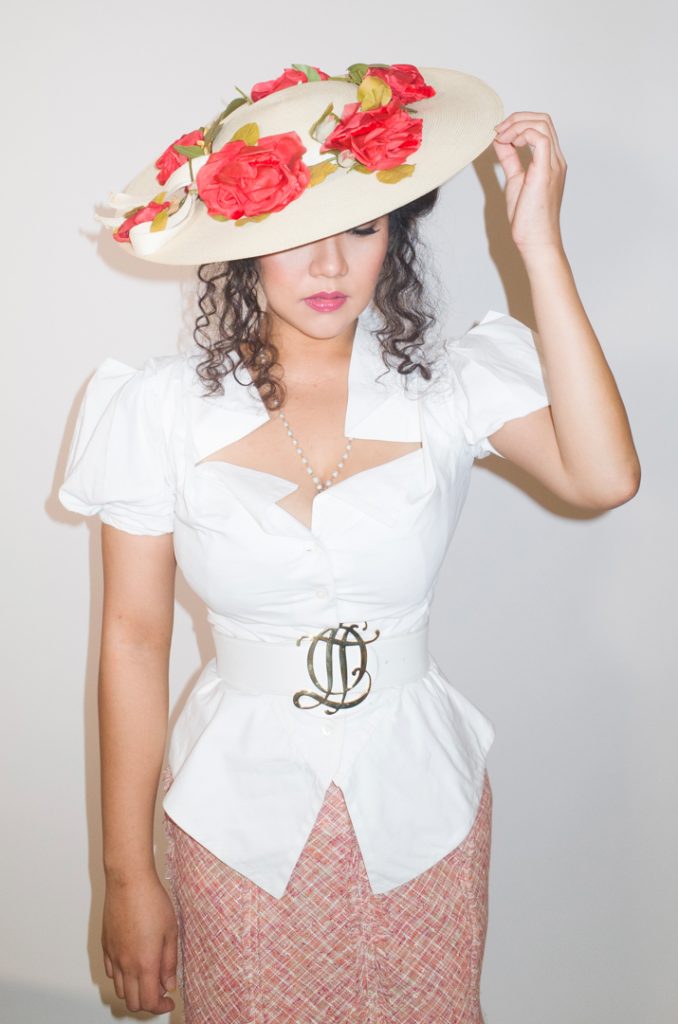 [blockquote author="Mich Dulce" pull="center"] "Two things I'm passionate about are feminism and climate change. I feel there is a need for re-education in fashion, that luxury doesn't mean buying a lot; that it means buying quality. So I try to create things that are well-made and will last long." [/blockquote]
Grrrl Power
Moving back home also meant she could now flesh out a dream project: to create a safe, non-judgmental space for women to talk about their issues, a supportive society known as Grrrl Gang.
"Everyone seems to be shocked about Grrrl Gang, saying, 'Huh, hindi ka naman feminist dati,' but I've always been one," she explains. Inspired by empowering riot grrrl bands, she formed her own band Death by Tampon—her original girl gang—to speak out against the patriarchy, misogyny, and gender inequality. Her own tough-as-nails mom serves as her feminist muse. "My dad died when I was five, and she raised me on her own. She's a powerhouse who made things happen by herself."
If Dulce thought she was escaping the small-mindedness of "Filipino guys making pakialam the color of our kili-kili or our dark knees," in Paris, she experienced harassment coupled with racism on a daily basis. "There was a guy who took out his dick right in front of me in the metro and I couldn't scream for fear of being judged," she recalls. "Another time, I was called a slut by girls—yes, girls!—for wearing a lowcut top. I'm sure they wouldn't have said a thing if I were white." She eventually found her tribe at various meets and empowering women's festivals around the world. "But while marching against Donald Trump, I thought to myself, why I am doing this here, when we have our own misogynistic leader back home?" With so many activist friends doing amazing things, she wondered, "Should I join my voice with theirs? Or should I be my own force, in my own circle?" Realizing that her voice was bigger in Manila, Dulce resolved to channel her efforts into affecting change in her own country.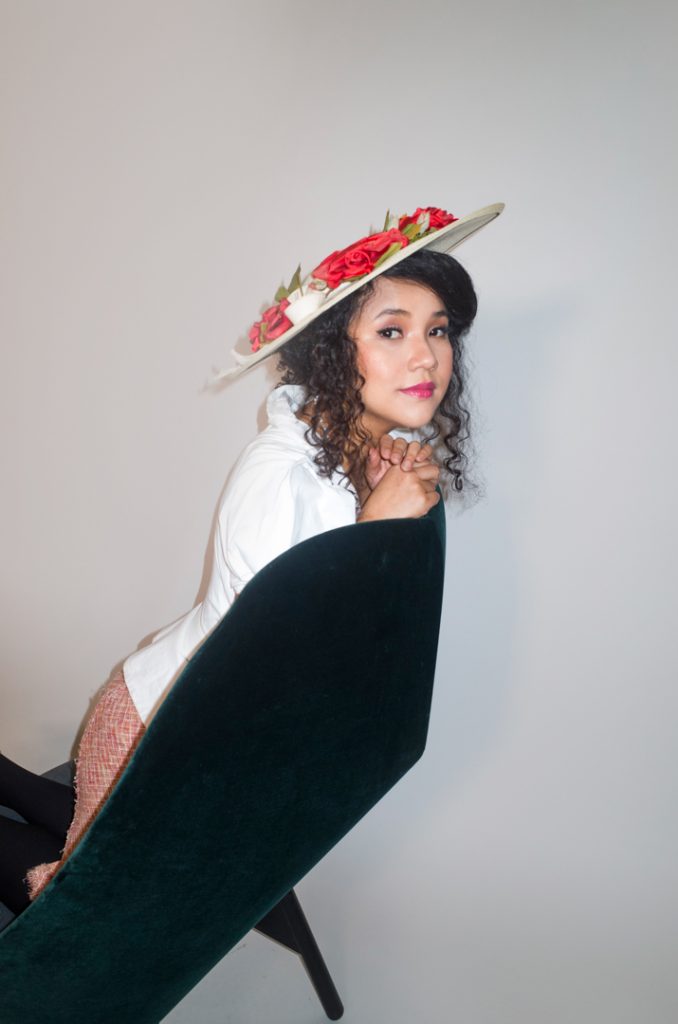 "In our culture, there are so many feminist issues that are uniquely our own. We're so far behind—we [have limited access to] birth control. My sewers [are against the use of] condoms because they think it goes against the Catholic Church," she says in frustration. "When you think of activism in the Philippines, there's this conservative, elitist mindset. 'Why do we need to take things to the streets?' But these things affect you, regardless of your social class. People think that we don't need feminism, but almost everyone has an experience [with sexism], and there are so many stories of girls who are afraid to speak out."
The catalyst for forming Grrrl Gang was when Dulce decided to freeze her eggs and share her experience on Facebook. "The guy I was dating at the time got upset when I posted my decision on social media. He said I shouldn't have posted that publicly, but I was like, this is my decision, my fertility, and my body. I feel strongly about being able to post what I want, especially if it can lead to a discussion that can help others. No one really talks about freezing their eggs here." Her indignation, compounded by her insecurities, loneliness, and extreme mood swings due to the hormone treatment for the procedure, made her long for good old girl bonding. "I needed to talk to women who could understand what I was going through. And I realized that in the Philippines, there's really no space to talk about women's issues, unless the people are already your friends. In our culture, there's a lot of repression, a lot of shaming."
When she knew she was coming home, she plotted with feminist friends—Marla Darwin, Claire Villacorta, and Earnest Zabala—to hatch Grrrl Gang. "We also had a lot of help from volunteer groups. So Grrrl Gang is not just me. It's [we], it's everyone who is a part of it."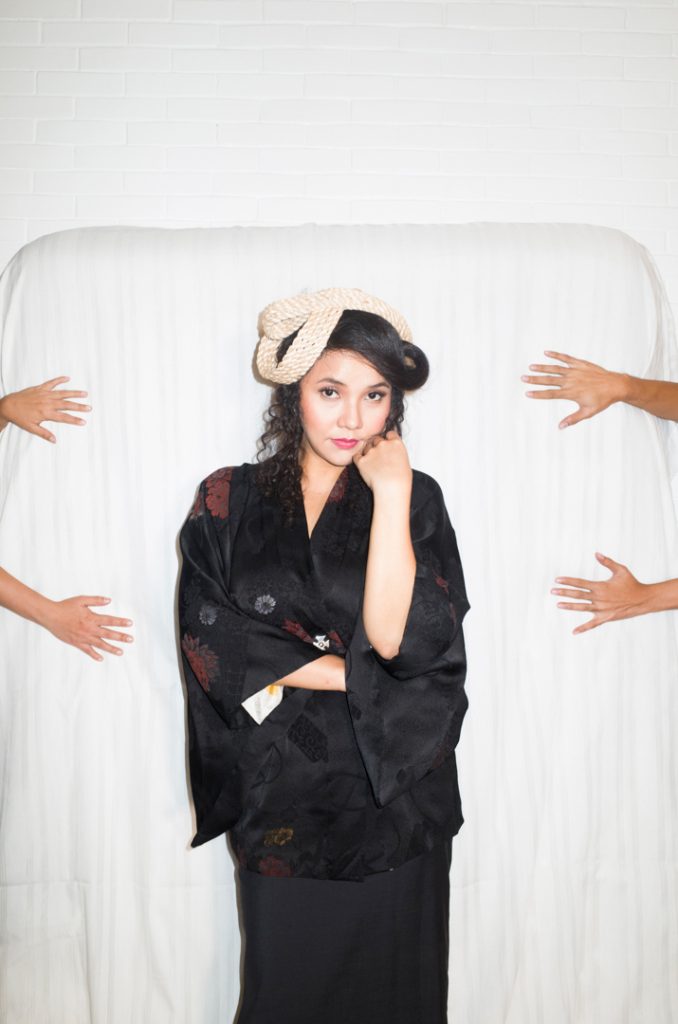 At their first Grrrl Gang meet, issues ranged from daily misogyny and gender bias to gynecologists slutshaming patients. "Among the attendees, there were girls who were sexually harassed and had no space to talk about it." Dulce abruptly pauses, saying, "Wait, naiiyak ako." From issues of domestic violence to rape, Grrrl Gang aims to create a space where women are not victims but are just people relating to each other, bonding in the flesh. And because they're not just "all talk," the group actively seeks solutions to women's concerns. For example, they hope to help each other navigate a legal system that clearly isn't pro-women. Another project is to bring in a group of psychologists for those in need of counseling.
It's an ambitious undertaking, but Dulce is enthusiastic about Grrrl Gang's goal of empowering one girl at a time, herself included. "Feminism is really about creating change within yourself, and creating social change in your own place and in your own manner, whichever way you can."
This story was originally published in Northern Living, May 2017.
Writer: PIERRA CALASANZ-LABRADOR
PHOTOGRAPHY REGINE DAVID