I don't wear an apron while cooking. There I said it. I cook at least twice a day, five days a week "naked"—without an extra layer to protect me from stubborn red sauce spills and splashes—apart from my beloved tattered trusty pambahay T-shirts. Occasionally, I'll brave the induction stove where a tomato-based stew is slowly simmering and inevitably end up with spots on my everyday white T-shirt. During those days, I will just take it off (almost immediately) and take it as a sign to do my long-overdue laundry.
But since investing in "luxe" (but arguably comfier and more feel-good) pambahay including some Carl Jan Cruz tees, I find myself being cautious. By that I mean, I still don't wear an apron. I just don't cook my usual curries and stews. They can wait for less dressier days. 
[READ:
Designer pambahay, custom masks, whimsical chairs: 4 new releases to 'add to cart' this week
]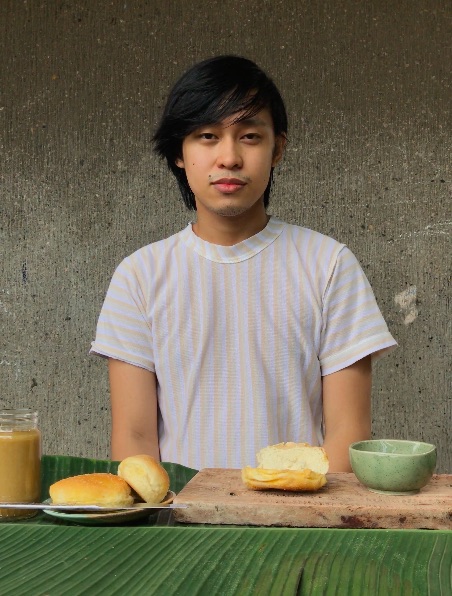 However, after seeing how designers are now making aprons that are anything but pedestrian—and in some cases more of an aesthetic rather than a utilitarian additional layer of cloth—I couldn't help but wonder: Is it time I invest in one?
To be fair, there aren't a lot of choices for designer aprons out there—at least one that I can afford and are locally produced. But they are nonetheless varied enough to cover some preferences and structurally sound to shield my prized tops from hard-to-remove food stains. So I figured, I should share my findings in case someone out there is also in the market for them.
Sassa Jimenez's everyone's apron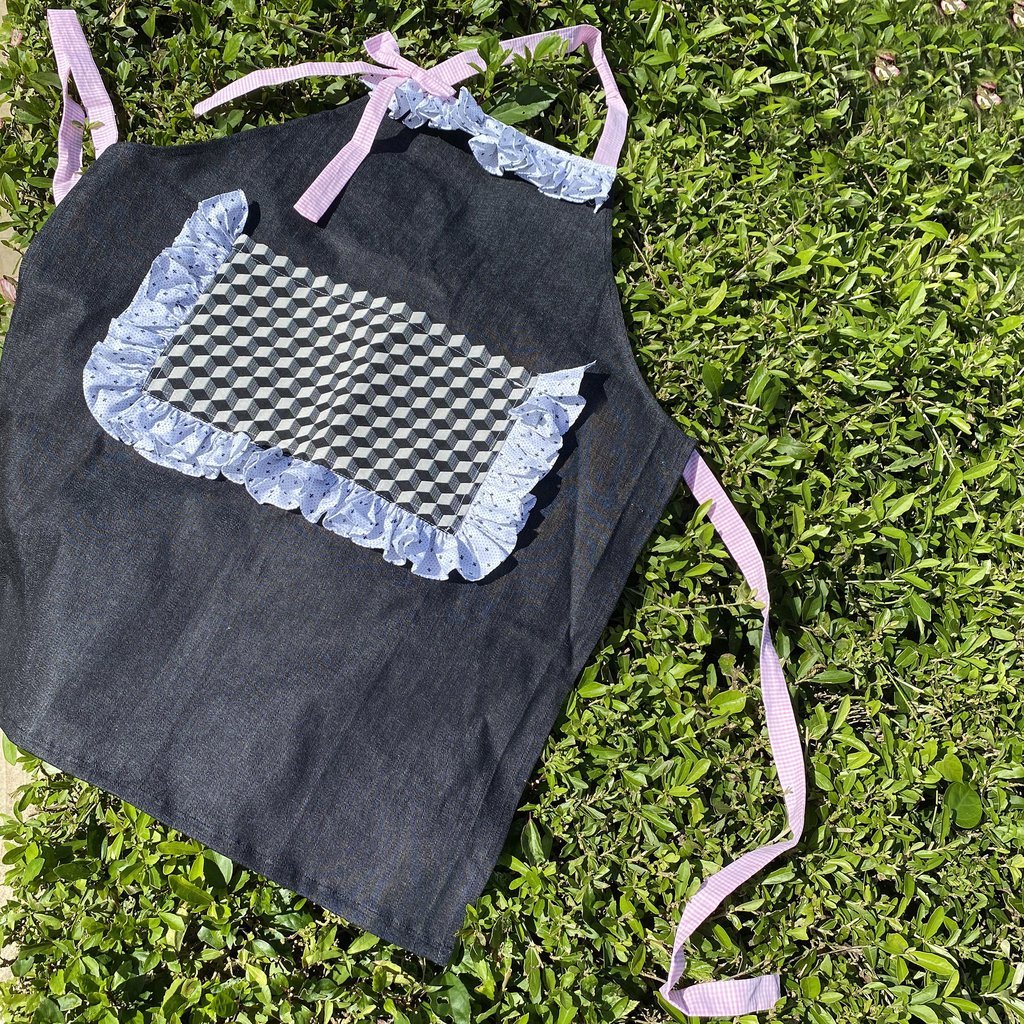 Whoever said aprons are not meant to have ruffles and only clean lines, clearly haven't met these denim, linen and brocade "kitchenwear" by designer Sassa Jimenez. 
Textures and prints clash on Jimenez's everyone's aprons but still, a big center pocket makes it functional enough to stow away hand-written recipes, a treat for when you get hungry midway through cooking and maybe some tools?
These aprons are not just cute, though, 10 percent of total sales from this collection will be donated to non-profit organization Save The Children Philippines to fund its education initiatives.
Proudrace's patchwork apron
For deconstructionists, in the kitchen or in their taste for clothes, Proudrace has an apron done in mixed fabrics, each imbued with meanings innate to Filipino culture.
The limited-edition release features a three-panel body consisting of flour sack or katsa, a Good Morning towel and that ubiquitous stripe and floral blanket that most Pinoy households have.
What it lacks in utility it more than makes up for with its ingenuity and nostalgia factor. I don't know about you but I can see myself wearing this even outside of the kitchen as an accent piece.
Jo Ann Bitagcol's Filipiniana printed apron
Model and photographer Jo Ann Bitagcol only launched a line of print scarves only a little over a year ago. But it has since been a fixture at artisan fairs partly because of the allure of the prints, which feature photographs of vintage Filipiniana.
Bitagcol has since imprinted the photographs on other designs like face masks, dresses and more recently, aprons.
What's great about her creations is they're reversible. One side features a pocket big enough to hold everything you need while cooking in between working from home—a phone mostly and then some. Meanwhile, the other is fully printed with a blown-up image of the ternos and sayas she photographed for a project years back. 
When you're off-duty in the kitchen, you can just as easily pass it off as a video conference-ready top—or tapis or skirt.
Header images courtesy of Jo Ann Bitagcol and Sassa Jimenez
Get more stories like this by subscribing to our weekly newsletter here.
Read more:
For artist Ana La O', sometimes control is best left to chance and life decisions to statement T-shirts
Catch that katsa trend: 3 brands selling upcycled flour sack clothes online
These sandals' straps are not only made with retaso fabric, they are also naturally dyed