At least 7,257 OFWs were scammed using fake Philhealth receipts
It was first spotted in 2015 but only came to the public's attention now
Jun 21, 2019
Recruitment agencies are scamming overseas Filipino workers (OFWs), according to a report by the Inquirer.
Citing an anonymous source from Philippine Overseas Employment Administration (POEA), the report says that at least 48 hiring agencies have been issuing fake PhilHealth official receipts to our workers abroad. This means that instead of sending the PhilHealth fees to the healthcare provider, these agencies pocketed that hard earned money.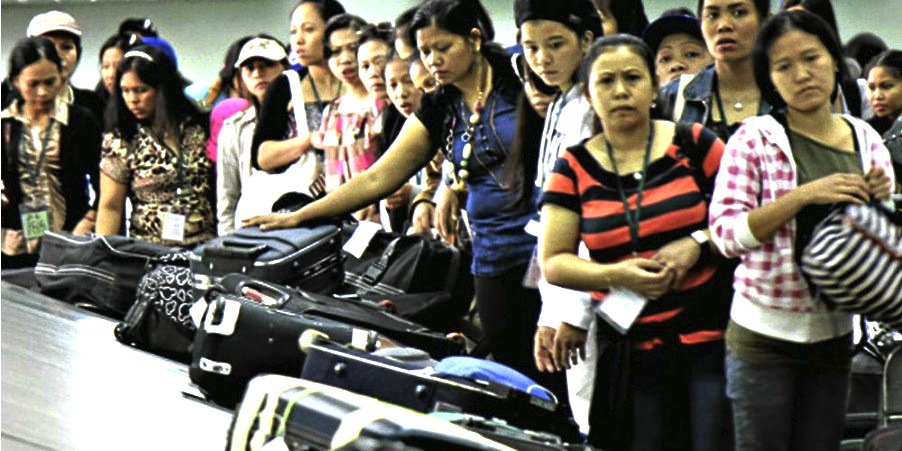 Let's not forget that for many of our OFWs, the reason why they worked overseas is because they're deeply mired in poverty. Many of them are also unable to save their earnings, as they give all they have to paying off the needed debts and fees their families have incurred.
This means that these OFWs rely on Philhealth to shoulder the cost of their hospital fees should a family member ever need to be admitted.
Apparently, this scheme started in 2015 after POEA declared that OFWs will no longer be required to pay the their premiums before they could be issued an exit clearance, encouraging them instead to pay their premium fees to their hiring agencies. This was supposed to help OFWs (as many have complained that their premiums were too steep), but it ended up opening these workers to abuse.
This is clearly a huge injustice that further disenfranchises the lowest sector of our country. The government needs to step in, now.
Header image courtesy of Grig C. Montegrande/Philippine Daily Inquirer
Read more:
What you need to know about the newly-signed Universal Health Care Law
HIV/AIDS health services will be more accessible to Filipinos via new law
#HelpIsHere: Mental healthcare is now more accessible to the Filipinos
TAGS: AGencies Foreign OFW Overseas philhealth POEA Workers