LOOK: 8 classrooms built in Marawi using eco-bricks
Generation Hope founder Nanette Medved-Po turned over of these classrooms in time for the new school year
Jun 21, 2019
As classes in primary schools begin in the country, it is still a question to many if students in the war-torn Marawi are now able to go to much safer and improved classrooms. Or if they, at least, have access to education.
Nanette Medved-Po, also known for her role as "Darna" in the 1991 film directed by Joel Lamangan, showed us that these children now have much improved schools, thanks to those who donated eco-bricks and have purchased Hope in a Bottle water.
In an Instagram post, Medved-Po said Generation Hope, the social enterprise behind the Hope in a Bottle water, was able to turn over eight classrooms in Marawi.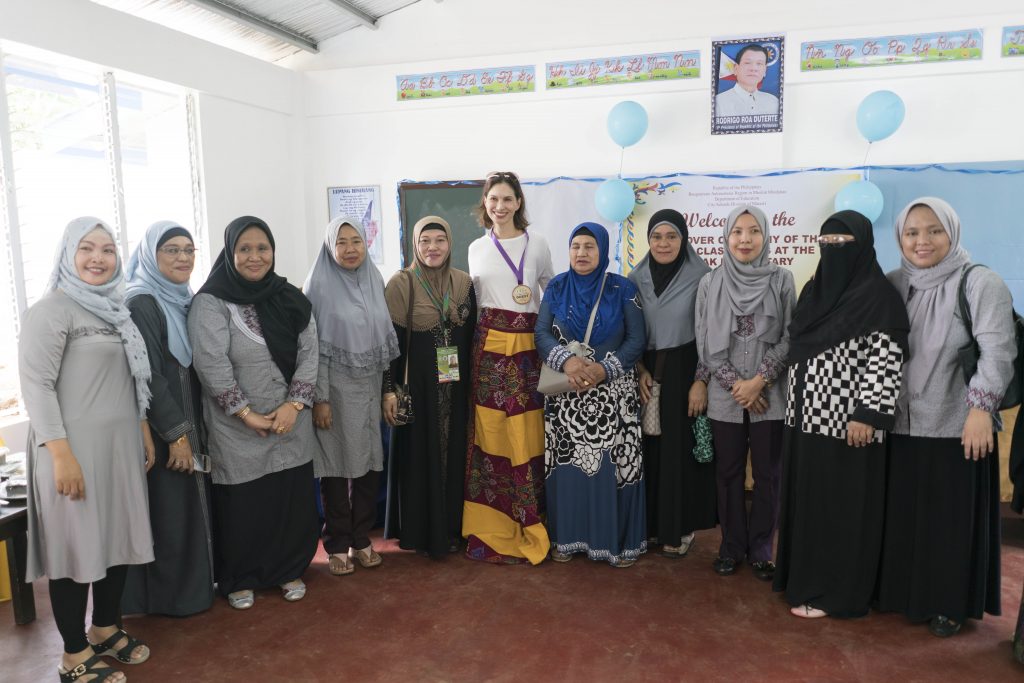 "Thank you to the Maranao for your heart warming hospitality, especially given the circumstances! […] Finally, thank you to the approximately 2 million choices that made these classrooms possible," wrote Medved-Po, who is also Hope's founder.
In an interview with Nolisoli.ph, she said "every time you buy a Hope product, you are contributing in the most real way to our classroom projects."
"That's the beauty of Hope—you don't need to be rich to effect change. The bottle from a taipan has the same value as the bottle from a teacher. One person, one vote," she added.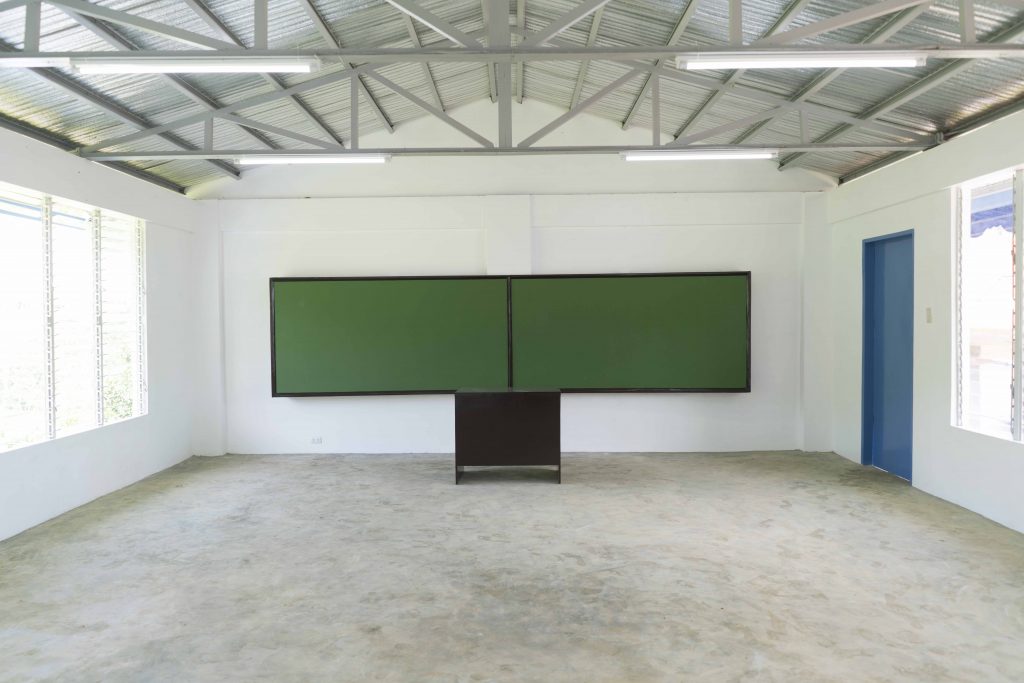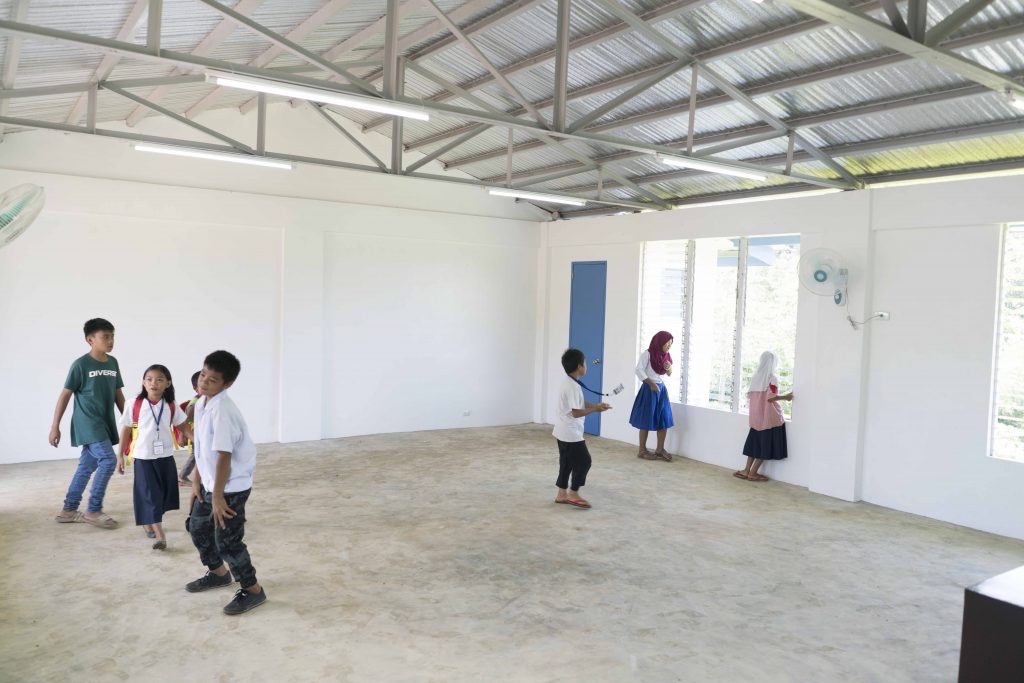 Medved-Po and the rest of the Hope team was able to build these classrooms with the help of large-scale corporations such as 7-Eleven, Uber, Selecta, Seda, PC&V, and Haresh Hiranand.
"I want to make it very clear that many companies and people make our classrooms possible," Medved-Po said. "We make the decision on where to build together with the Department of Education. They provide a list of where classrooms are most needed and Hope vets the locations before sitting with our partners to come to a final choice."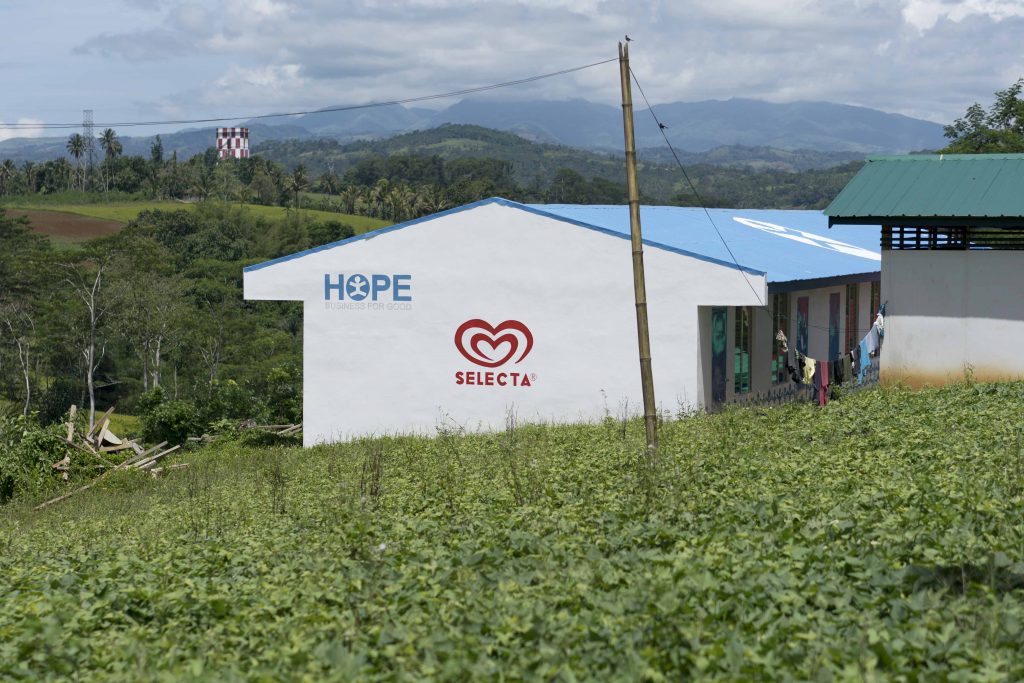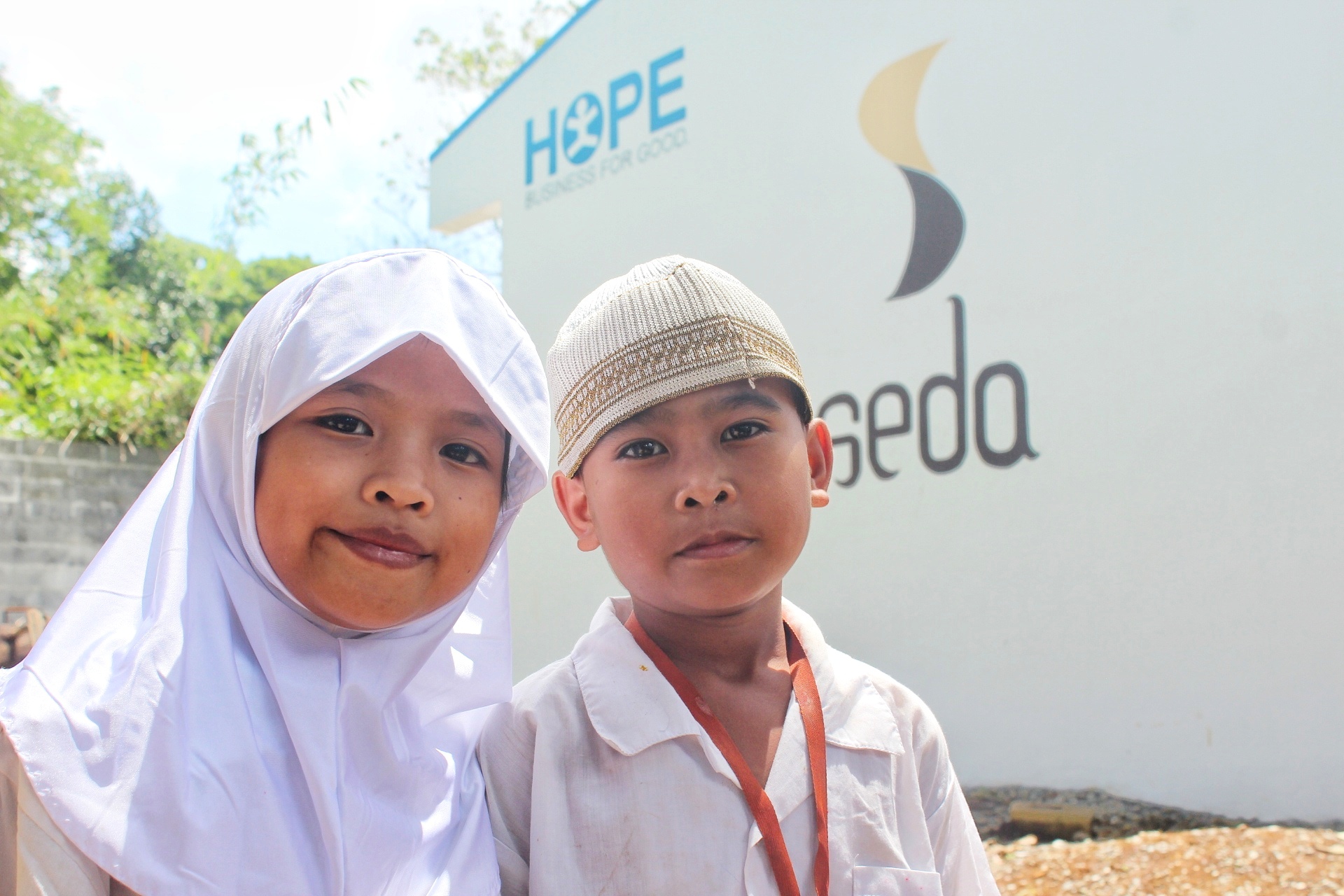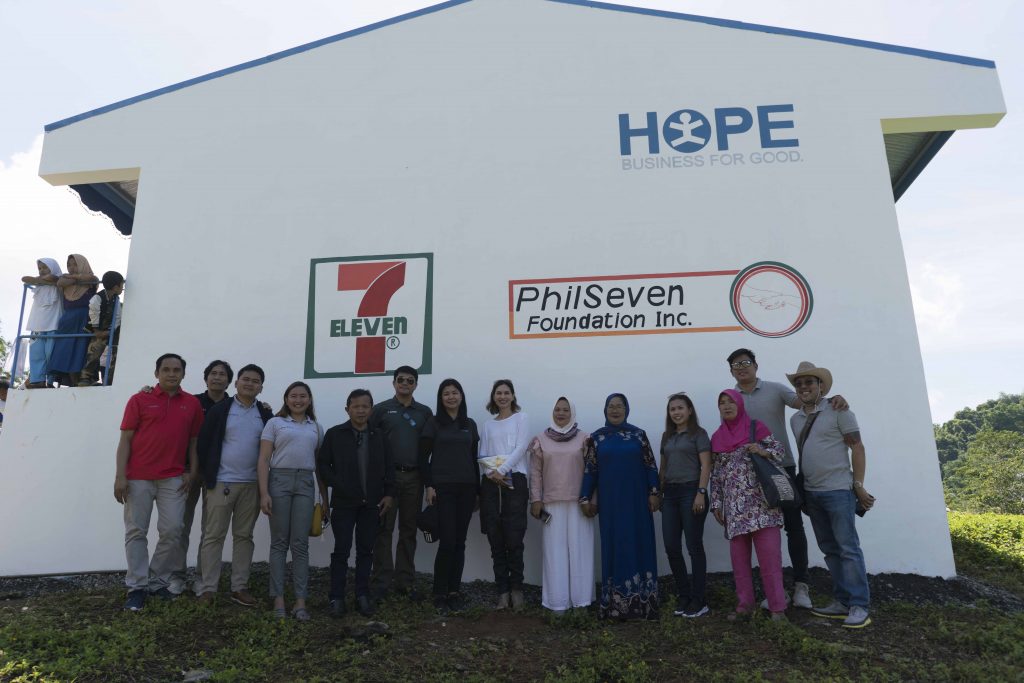 'Eco-bricks project'
The schools Hope built in Marawi is made of only sustainable and recycled materials, primarily eco-bricks.
READ: Here's how you can turn EcoBricks into functional projects
"When Hope builds in a community we also aspire to teach them how to recycle so that hopefully when we leave they see how the eco-bricks that raised their classrooms might also be used to build their health centers, mosques, churches, sari-sari stores, homes, etc. Ecobricks uses plastic trash chipped into small pieces to be mixed and molded with cement into bricks," Medved-Po explained.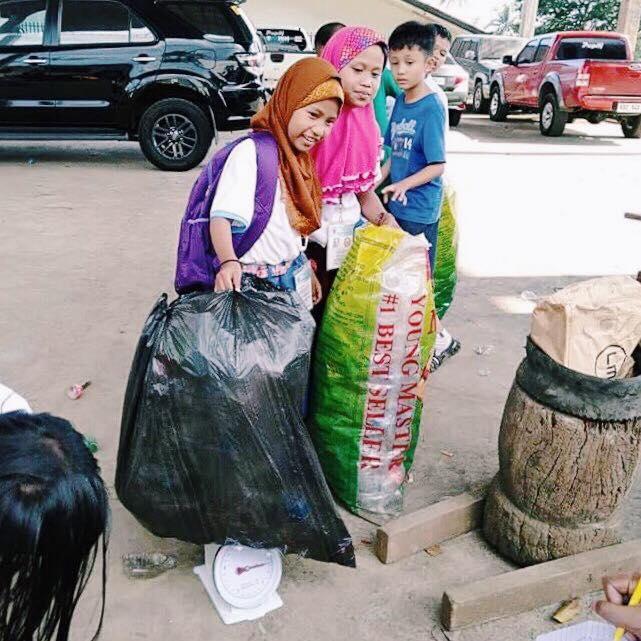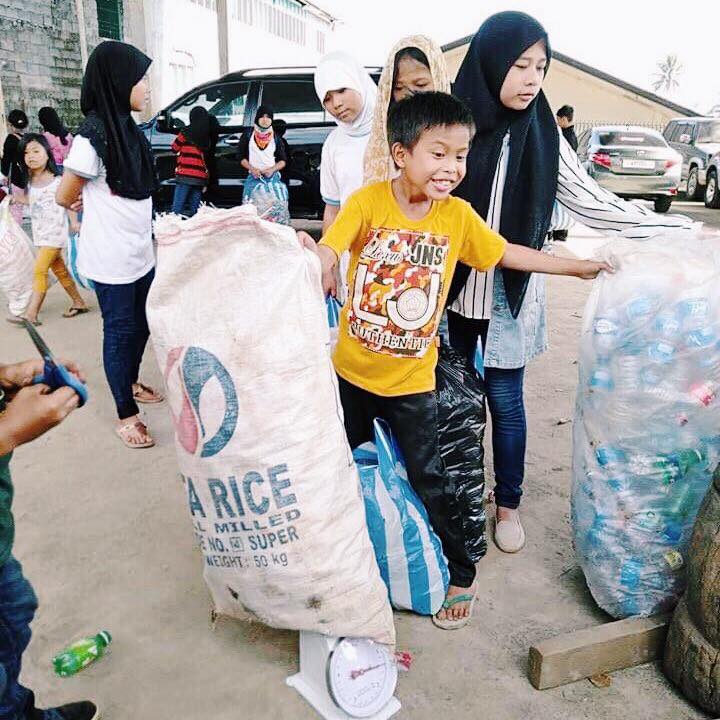 The eco-bricks come from Bulacan-based social enterprise Green Antz Builders, Hope's main recycling partner in their campaign towards sustainability.
On their website, Hope gives a break down on how Green Antz makes each eco-bricks, which is composed of either 33 pieces of 500ml bottles or 37 pieces of 350ml bottles.
For the actress-model turned social entrepreneur and advocate, anyone who wants to help can make a change and bring hope.
"The government has mobilized to rehabilitate Marawi—but it is not just the job of government," she told Nolioli.ph. "The private sector can create opportunities that will ensure a positive and lasting change. The Maranao will need to bring their sincerest effort to bear as well as partners in this effort. It can be done. We did it at Hope."
All photos used courtesy of HOPE: Business for Good
Read more:
Are you stuffing your ecobricks right?
This company is taking ecobricks to the next level
Check out these local eco-friendly structures outside the metro
Where to buy environment-friendly body scrubs
TAGS: Hope in a Bottle Marawi Marawi children marawi city marawi rehabilitation marawi seige martial law refugee World Refugee Day