Nicco Santos found family through his culinary journey
"There's one common thing that we all wanted, and that is to have a family," Nicco Santos says.
Apr 24, 2017
"There's no such thing as authentic." This is what Nicco Santos realized during his travels around Southeast Asia to explore its colorful cuisines.
Santos, a portrait photographer and co-owner and chef of neighborhood restaurants Your Local and Hey Handsome, found love in a foreign land. "When I first went to Singapore, I had no idea that food could taste like that," he says of his first experience of eating the famous Singaporean chicken rice. "It had everything: it tasted clean, soft, fatty but not so much. It had so much flavor. It had spice. It had umami. It's all in one bowl, and you mix it all in." With that first bite, he knew he wanted to feed his curiosity further and discover the different flavors and cooking techniques of Singapore.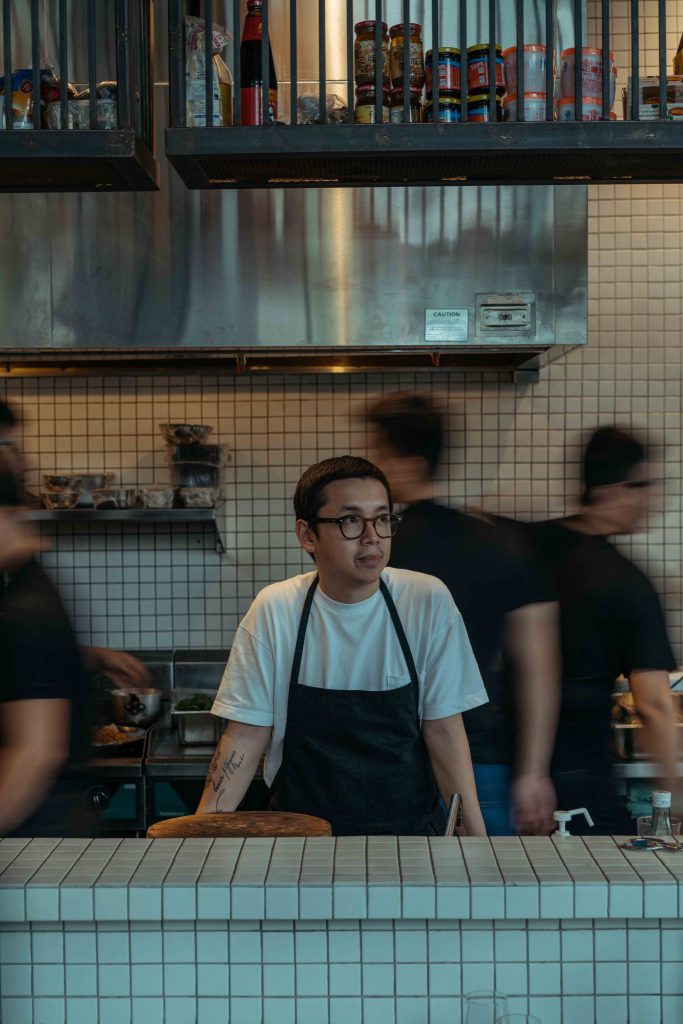 Similar to Filipino food, Singaporean cuisine is a mix of different cultures. Access to a wide variety of produce, spices, and herbs has never been a problem for those who live in the tropics, and every region and culture has its own distinct flavors. Due to centuries of constant trading, however, foreign flavor profiles and culinary techniques became assimilated into Asian cooking—making "fusion" not a thing of the 20th century but a long-standing natural occurrence since people started trading. Case in point: chicken rice had Malay origins, but the Singaporeans indigenized the dish by applying Chinese cooking techniques to it, making it seem like an original.
Of familiar and familial flavors
When asked if Filipino food also has the same impact on him, Santos says no, though the two cuisines' similar roots made Singaporean food more relatable to him. "It has similarities to Filipino food that's why it spoke to me. However, they always [add] one or two things to brighten up a dish. There are herbs and a good use of ginger and galangal. It's not so overpowering and nakakaumay. Maybe that's why I like it. Now, I still love making adobo, but with kefir lime or sometimes with a little bit of coconut."
After deciding to focus on Singaporean cuisine, Santos' first project was to recreate the dish that made him fall in love with it, but he never found the perfect chicken rice recipe in the many cookbooks he had purchased. "They weren't even close to what I had." Understanding that he needed to learn the hard way, he went looking for Singaporean families who would take him in and teach him their secrets in exchange for his cleaning services. "The secrets are not in cookbooks. They leave so many things out. So I would spend a day in a household, and they would teach me how to make rendang, laksa, sambal, etc. And each family was different. Like with our adobo, [their dishes were] how their grandmothers would [cook] and pass [these] down to them. Each time they pass it down, the next generation would add a different twist."
To shoot and to serve
After his metamorphic trip to Singapore and the rest of Southeast Asia, Santos opened the restaurant Shiok in BGC. Of course, it offered chicken rice and other Malaysian and Singaporean dishes, like sambal prawns, roti prata, and nasi lemak. The business lasted four years, then Santos delved into photography and film work. "I missed cooking after a year, though. I missed having that rush, having a team with me, and the family culture."
Serendipitously, his cousin Andre Chanco came home in 2014 to pursue his dream of putting up a specialty coffee shop in Manila. He found a space in Makati, but initially felt it was too big. Chanco, who is now owner of the coffee shop Yardstick, offered part of the space to Santos. "I did not know what to do with it. I just came back from a month and a half-long vacation in New York," Santos recalls. "The area reminded me so much of Bedford, Brooklyn, so the idea to inject a Brooklyn vibe [into the place] but serve Singaporean food came about." Your Local was born, and the area instantly became the hottest neighborhood refuge for the after-work crowd.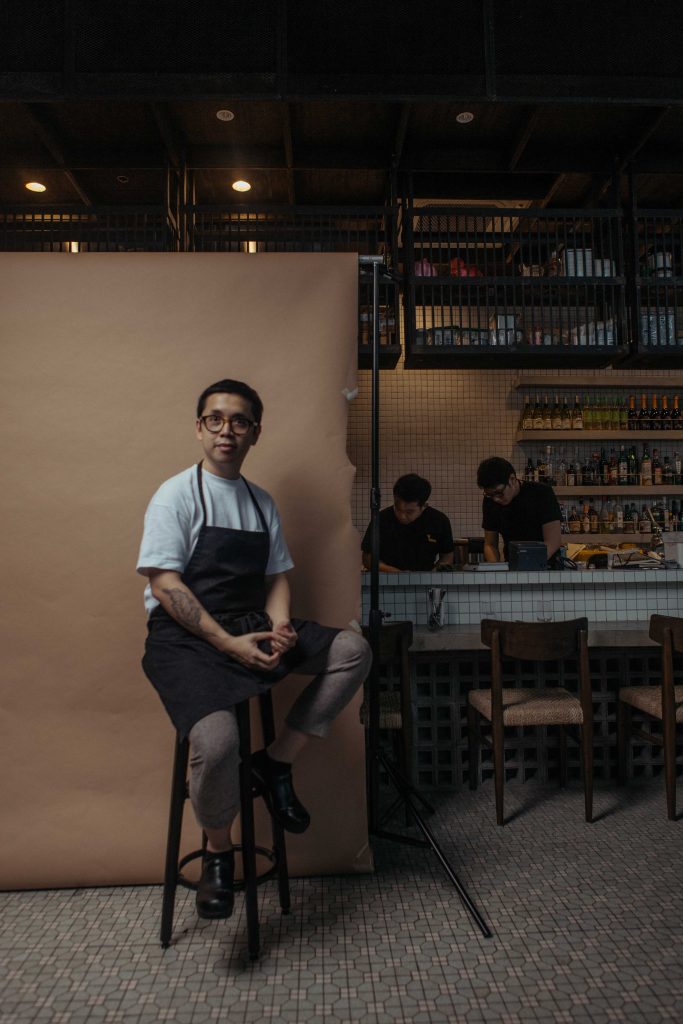 "I don't know what [my] kitchen is called, but it's definitely one that has a lot of heart. We try to bring out the best in everyone. I want to teach the staff that it's amazing whenever we achieve something."
However busy he was with his new restaurant, Santos still found the time to do editorial and commercial shoots, and his exposure to the world of photography helped him apply some of its lessons to the kitchen. He is known as a portrait photographer who pushes his subjects beyond their comfort zones, capturing qualities that even they are unaware of about themselves. "I like seeing and making my subjects perform. Before opening Hey Handsome, the staff took acting classes as part of their training. I realized that, being people in the service industry, we have to perform instantly when needed. We can be whatever we want to be if the circumstance calls for it.
"We're here to make people feel good," he continues. "We're here to make a difference and take care of people—which, I think, human beings are meant to do. We're here to love. [The service industry] is an awesome profession [where] we get to do this."
Gathering
The sense of family and togetherness brought about by food is what makes Santos turn on the stove and whip up dishes to his heart's desire. Coming from a broken family, he believes cooking is the best way to bring everyone back together, especially his parents. Unfortunately, that reunion never happened, so instead, Santos always cooks for his friends and their families. He soon realized that his knowledge of food wasn't enough, and that he wanted to take formal training.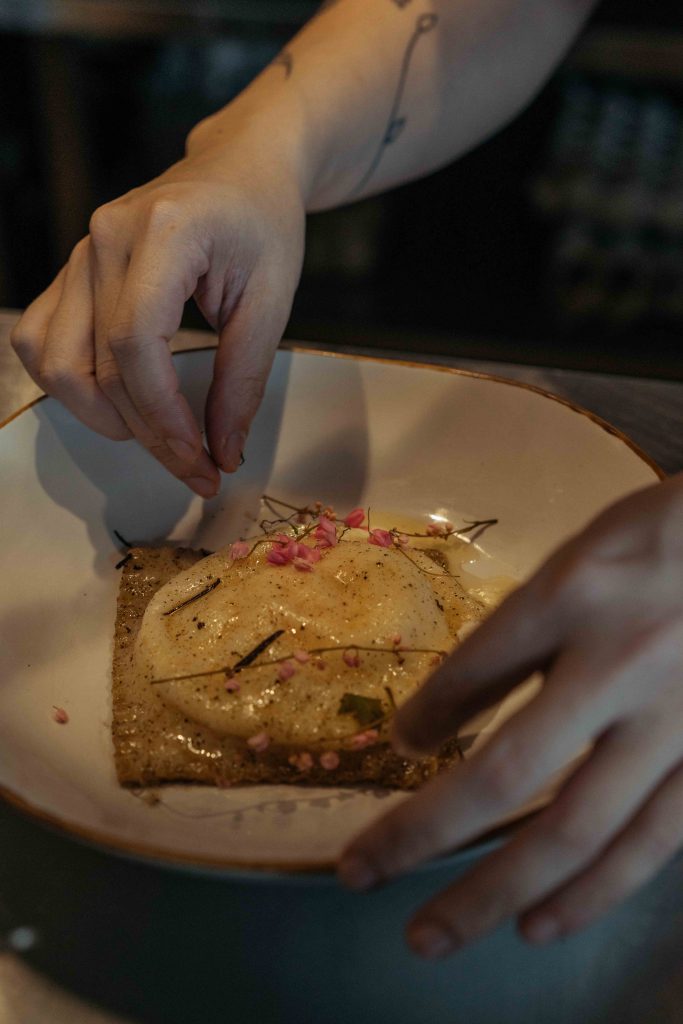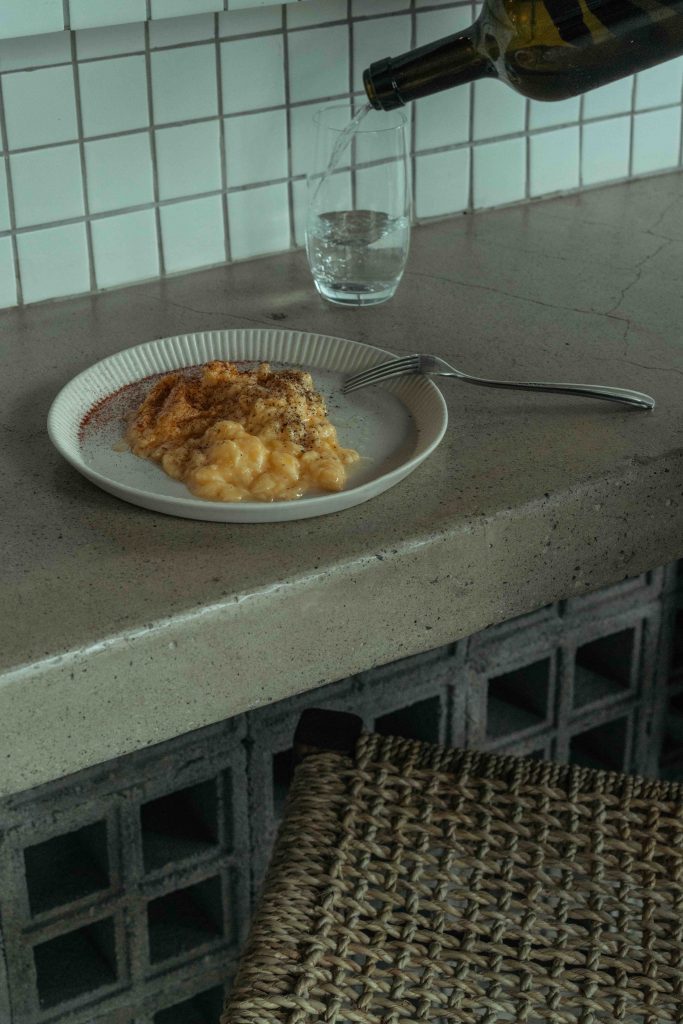 After spending two years in culinary school, Santos never worked for any other restaurant (apart from the ones he owns). He trained instead under home cooks, learning from the different families that had crossed his path. "I don't have that military style of operating the kitchen—it doesn't exist [for me]. I don't know what [my] kitchen is called, but it's definitely one that has a lot of heart. We try to bring out the best in everyone. I want to teach the staff that it's amazing whenever we achieve something."
Living with different families has taught him a different kind of compassion toward others. Not only did Santos learn their long-held secret recipes but also life lessons on how to treat other people. Even though his earlier dreams of his parents' reconciliation went unfulfilled, food still brought his world together. Of his staff, Santos affirms, "There's one common thing that we all wanted, and that is to have a family."
TAGS: food hey handsome nicco santos nolisoliph Your Local