How to eat American barbecue at Holy Smokes
There's a difference between a steakhouse and a smokehouse
info
Holy Smokes

American

Tuesday to Sunday, 5 p.m. to 12 a.m.

587-1519

₱

P800 for two
Barbecue has taken over the Manila food scene late last year. With smokehouses opening left and right in the North and in the South, the Filipino market has yet to learn more about this age-old tradition of slow cooking. What makes it different from the Pinoy-style of grilling? Does it also have the sweet-salty sauce we all love? Why is it so expensive?
Juano Gutierrez and Maisa Acosta are in the business of educating each and every diner on what to expect and how to eat American barbecue. Nestled in the lesser-known part of Poblacion, Holy Smokes opened last October to offer the most tender and flavorful pieces of meat they could get their hands on. "People come in and they think that it's a steakhouse where you can choose the doneness of the meat," says Acosta.
Here are the basics on what you should know before coming in to a smokehouse.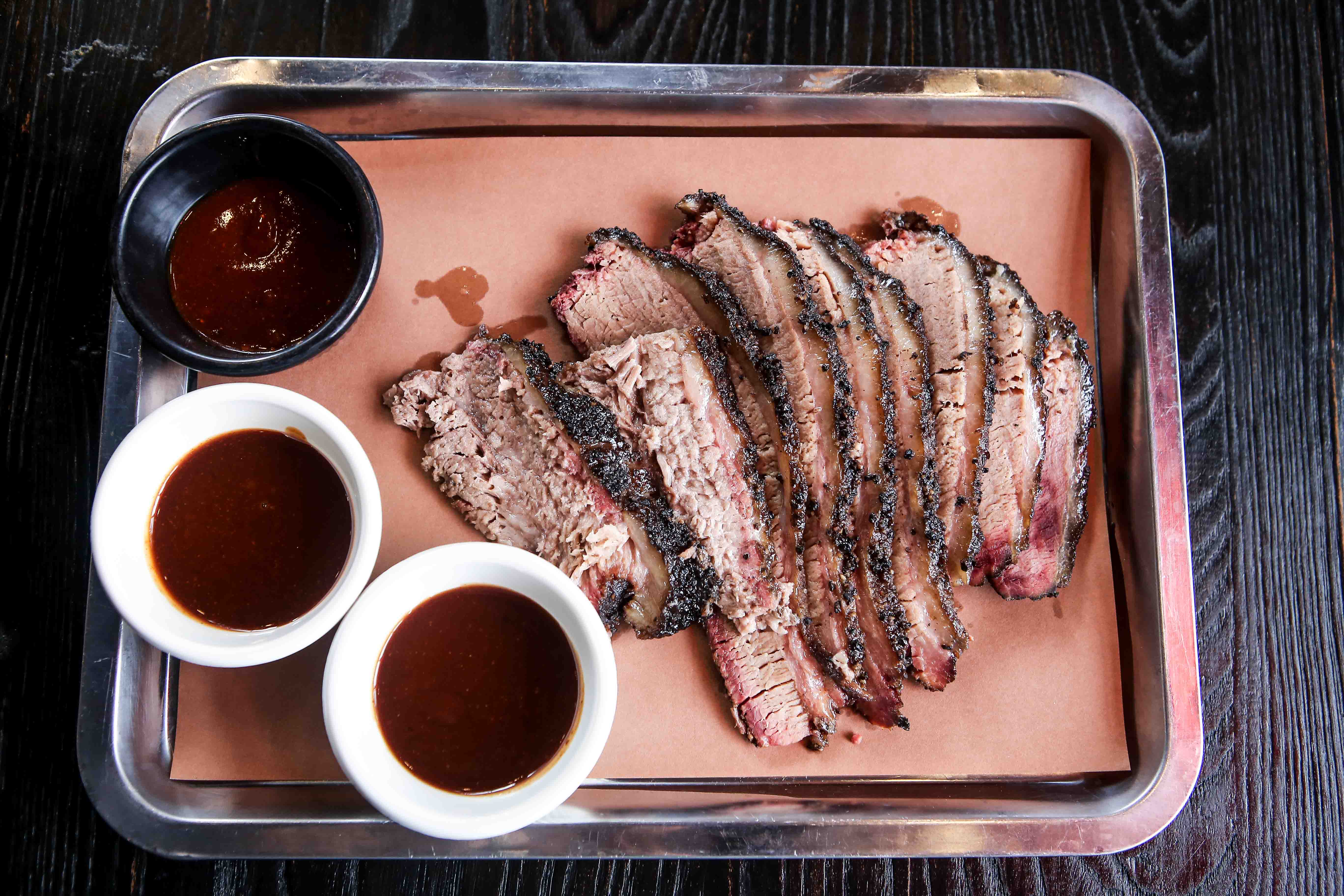 Grilling vs Smoking
Filipinos are ingenious in making use of odd parts of chicken or pork into cheap sticks of grilled goodness. On the other hand, American or the traditional way of cooking meat over indirect fire for a long period of time uses prime cuts with high fat content to render juicy and tender after 10 to 12 hours smoking.
Gutierrez, a self-taught, pitmaster wannabe, went on a trip around the U.S. to try different smokehouses and learn from eating. When he came back, he was ultimately inspired to open his own restaurant. Acosta shares, "He started waking up at 4 a.m. because it takes 12 hours to cook it. So, if we want to have it for dinner, he has to start cooking at 4 a.m. and still have time to cook the sides right before dinner."
Trial and error
Gutierrez first used mango wood instead of the ideal applewood, pecan, or hickory wood for his barbecue; but it turned out that the smoky flavor produced is too strong and overpowering. Now, Gutierrez uses a combination of organic ipil, santol, and kaimito (star apple) wood. They use organic because the wood cannot be contaminated from any fertilizer sprays or chemicals.
"Our meats are imported. We tried smoking local meat and it's not as tender. Even the marbling and fat content of the USDA certified meats are so much better," according to Acosta. The pork and chicken offerings at Holy Smokes are all sourced locally.
"After eight to 10 months of researching and cooking it over and over again, he perfected it," says Acosta.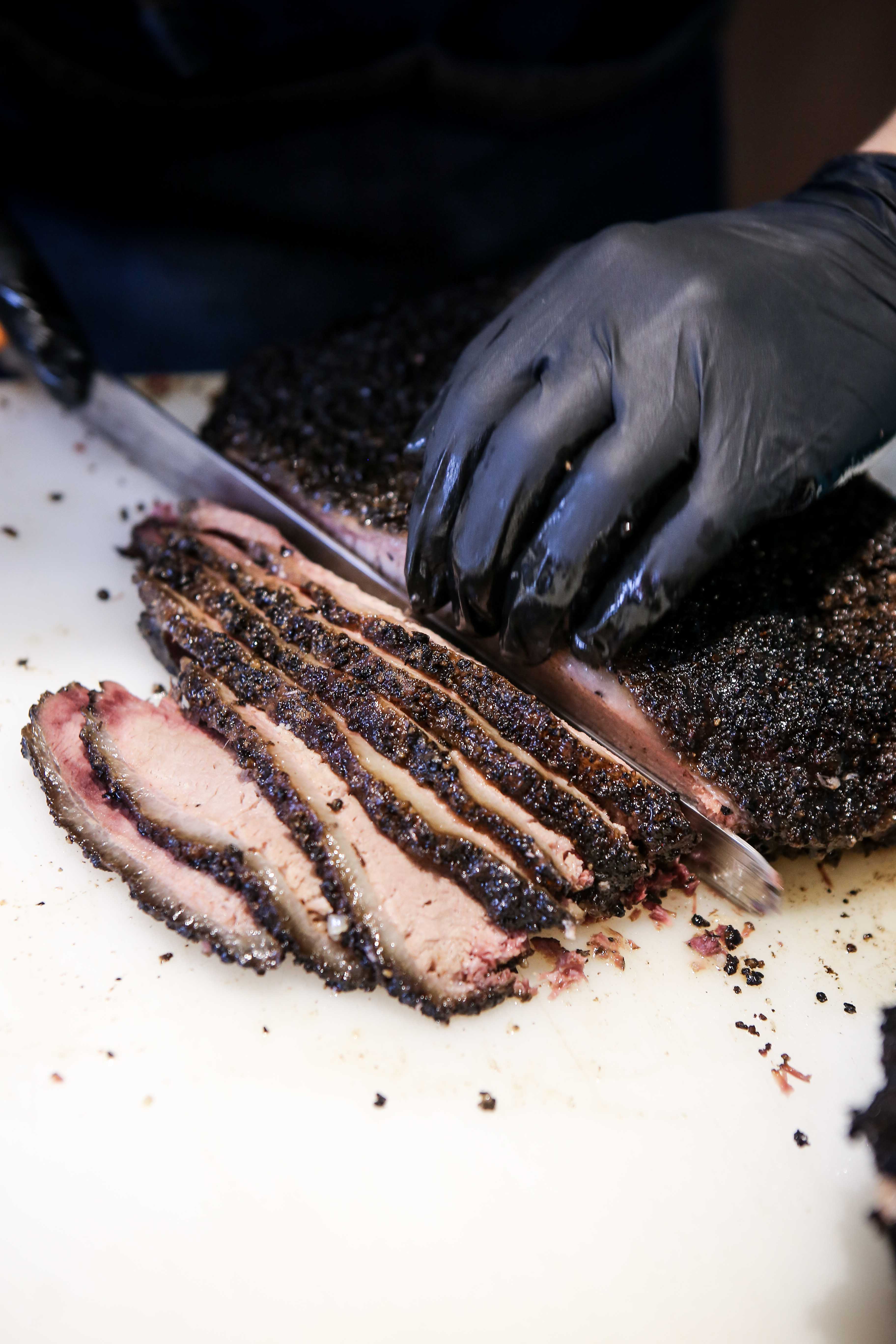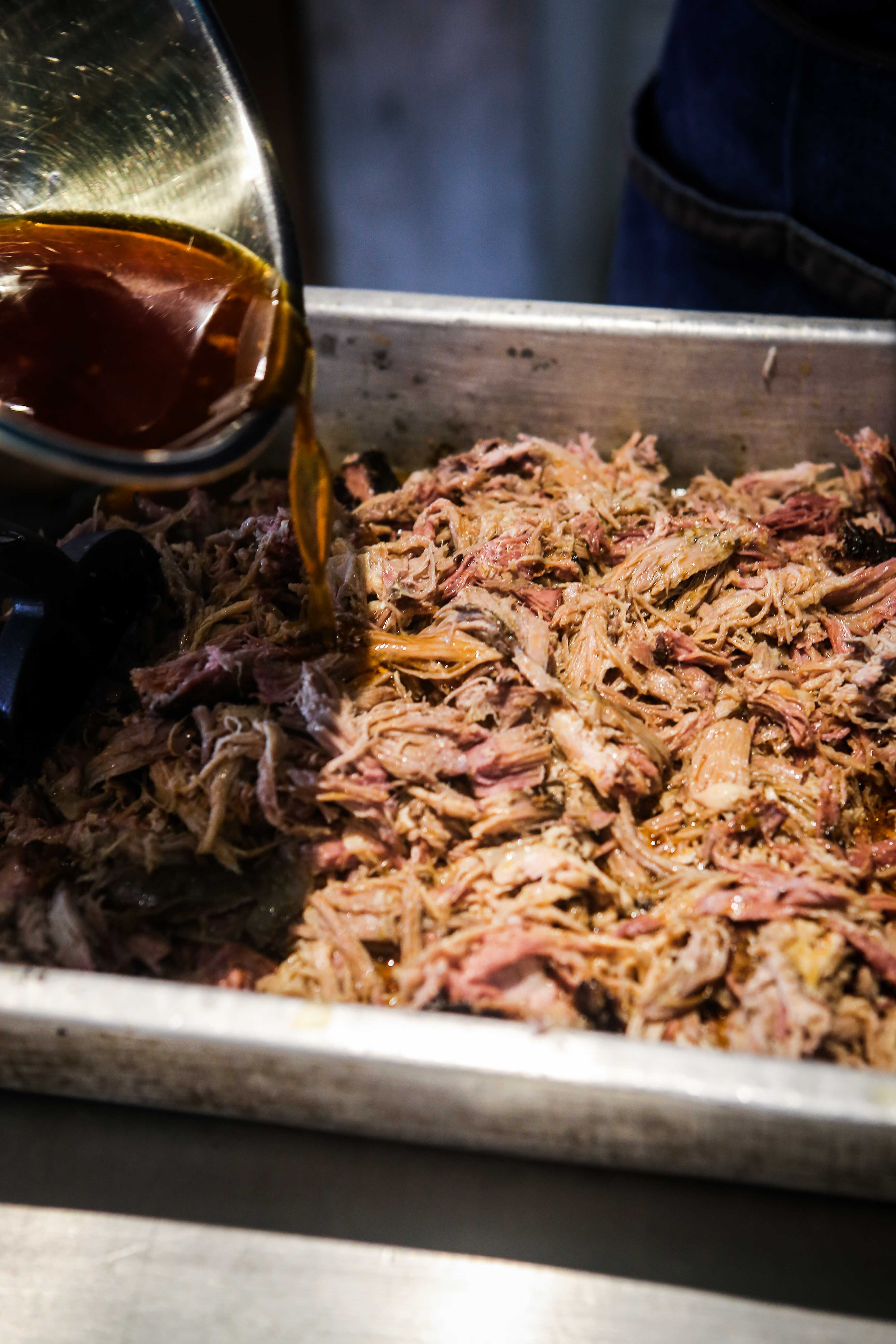 A smokehouse is different from a steakhouse
You cannot request your meat to be rare, medium, or well done. "The meats come out pink because it's been in the smoker for a really long time. But it can't be raw because it's been there for at least six to 12 hours," adds Acosta. She further shares that the staff has to come in at 12 midnight in order to be ready for the service the next day.
Apart from beef brisket and ribs, Holy Smokes also offers one of the best chickens in town. The chicken is rubbed with their secret 11-spice mix and smoked for six hours. It is best paired with the cilantro-lime cream sauce. Don't panic if the chicken still has a hint of pink. Again, see reason aforementioned.
Side trip
The Americans are not big on sides compared to Filipinos. Gutierrez mentions that the OG way of eating the brisket is getting 100 grams of brisket, bread, pickles, and onions. But the wide array of side offerings from Holy Smokes makes it irresistible to order.
The sides menu is a collaboration between Gutierrez and his cousin Red Espiritu. There are the typical potato salad, mac and cheese, rice, and coleslaw, but the star of the sides is their fried bread corn pudding with honey. I stark contrast to the flavorful, smoky, and tender beef brisket.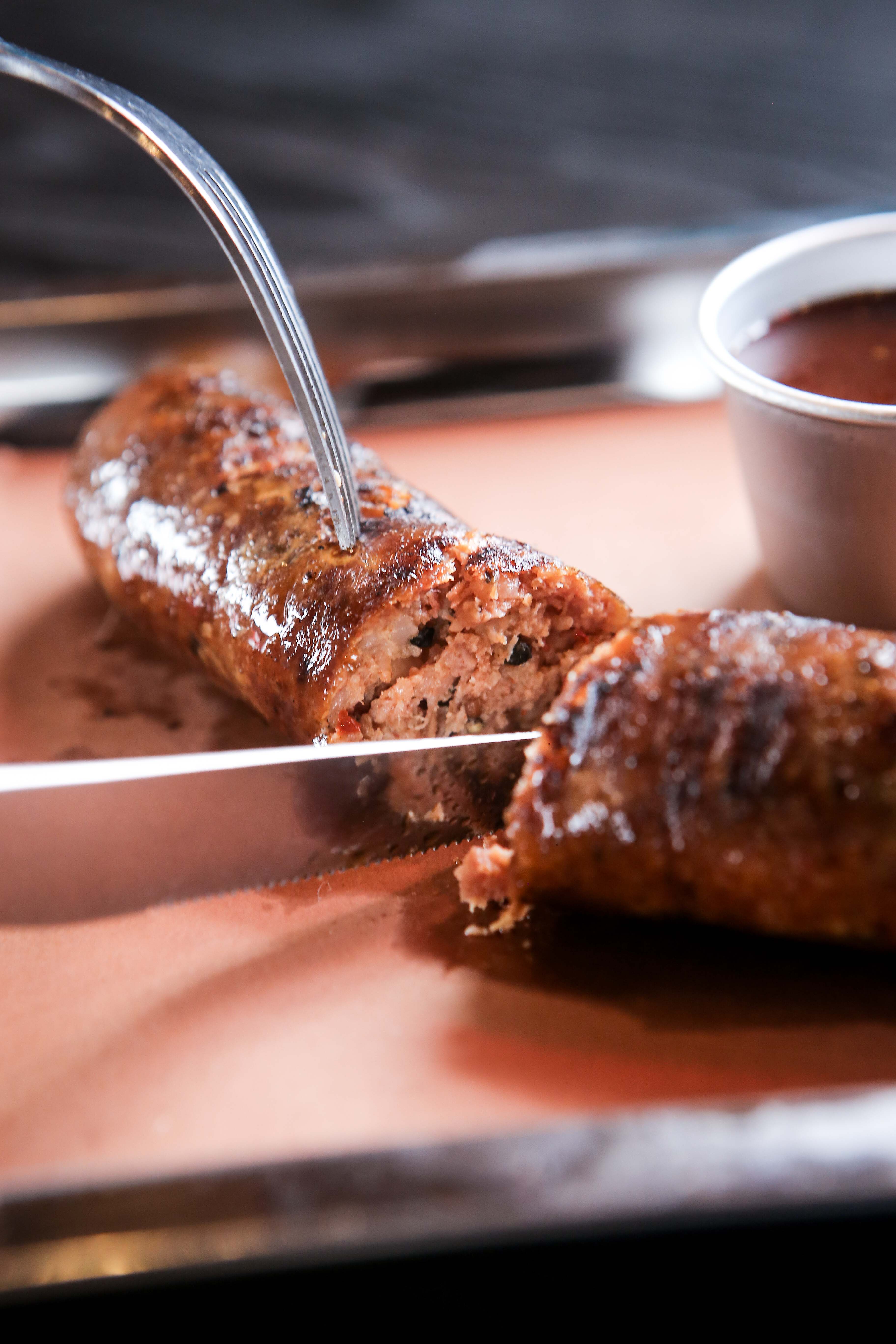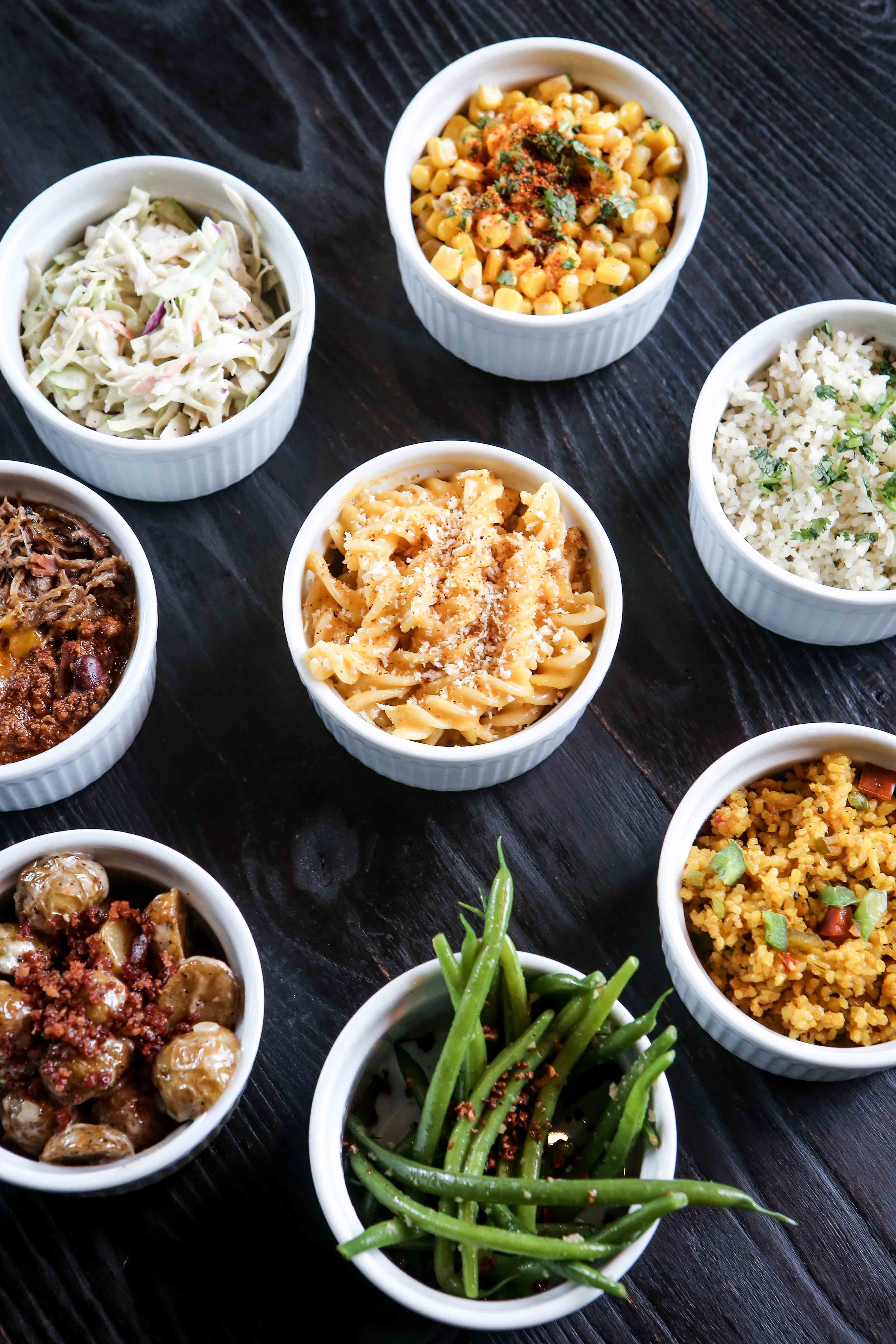 Hold off the sauce
"Filipinos love barbecue sauce," says Acosta. At Holy Smokes, they offer three kinds.  But she suggests eating the meat on its own, appreciating the texture and flavor bomb in your mouth before adding the sauce.
Drinks, dessert, and more
Their nachos and bacon are also scene-stealers. The nachos consist of six layers: sour cream, cheddar cheese, chili con carne, brisket, jalapeño, and salsa. Their bacon is homemade, brined, cured, smoked, and then flash grilled upon serving. To top it all off is a sweet glaze, enough to cut through the smoky flavor of the 1/2 inch piece of pork.
They are known for their turtle pie. "There's a customer who calls it the Michelin star turtle pie. The crust is made of Oreo, the middle part is a gooey peanut brittle, and the top is the top part of the chocolate mousse," Acosta proudly says.
Holy Smokes is right beside Joe's Brew. So, you can actually order Joe's Brew beer in the restaurant or food from Holy Smokes at Joe's Brew.
TAGS: Holy Smokes Poblacion smokehouse steakhouse