"Curated" is a buzz word used to market products or services, a qualifier that's thrown around a lot but is ironically meant to denote discriminating taste: curated playlists, cocktails, furniture collection, even luxury (whatever "curated luxury" means).
"There's a bit of cultural cache when we use the word 'curate,'" observes professional curator Joselina Cruz (her official work title is director and curator of De La Salle-College of St. Benilde's Museum of Contemporary Art and Design). Delving into a brief etymology of the verb, which comes from "curare" ("keeper of objects"), she says that in her work, curation entails more than overseeing a combination of objects and making them fit for presentation. "I see my job as not just putting together exhibitions of artists whose works I find relevant and interesting but also the creation of an institution, such as MCAD."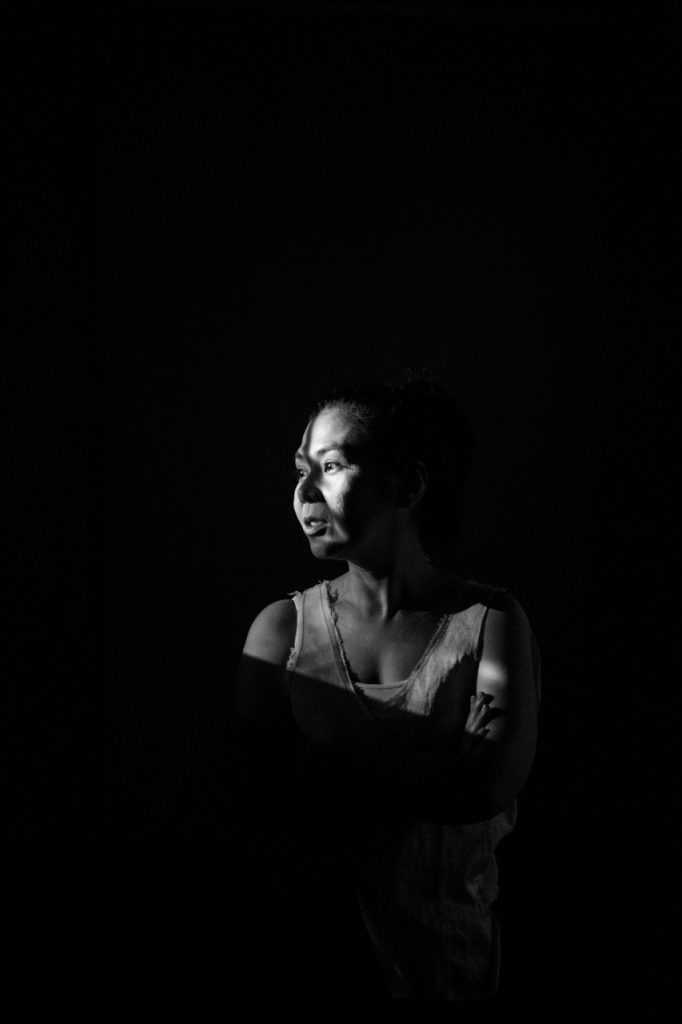 [blockquote author="Joselina Cruz" pull="center"] "As a curator, it'd be irresponsible of me not to acknowledge something just because I don't understand it." [/blockquote]
Since opening its doors in 2008, the museum has been staging exhibitions that push further the exploration of contemporary arts within the local landscape, going beyond a parochial perspective. Its latest show "Apichatpong Weerasethakul: The Serenity of Madness," running until the end of May, features more than 20 works of the Thai filmmaker and artist. The exhibit presents an experience that emulates the way Weerasethakul puts his films together; Cruz's description: "very poetic, never a linear narrative, but rather interspersed with other little videos throughout the entire show." She was drawn to Weerasethakul, who hadn't had a solo exhibition in Manila before, not just because he looms large in the Southeast Asian and global filmmaking industry but also because of the conversation that his works could start among a Filipino audience. "Apichatpong is able to put together film and video—two very different things," she explains. "Film pulls you into a longer narrative, gets you involved for a longer period. Videos are shorter, though no more or less accessible, and they don't really tell an audience how things will unfold because they deal with more conceptual ideas. And he's been able to cross outside of the [filmmaker] 'cave' and put his works within gallery spaces, which I find very interesting."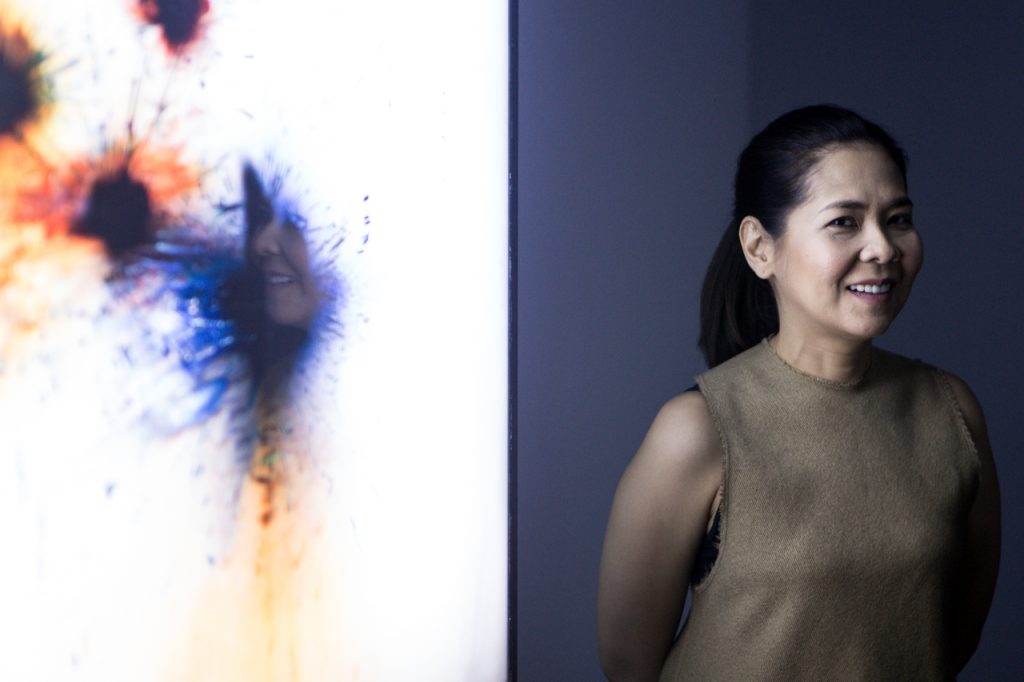 An art history graduate from University of the Philippines, with a masters degree in curating contemporary art from the Royal College of Art in London, Cruz's interests are varied, from architecture to cities and Baroque. But with her work at MCAD, she's mindful of going beyond what personally attracts her. "We're here to contribute to the larger landscape, to show that [Philippine contemporary art] is part of this bigger conversation outside the country, even outside of Asia," she reflects. "When we do exhibits, it's not about bringing in as many foreign artists or names who've never been shown here before. Rather, we look at what we can contribute to the conversation. What's the point otherwise?"
The conversations aren't merely figurative but also literal: during Weerasethakul's talk, held on the morning of the exhibition opening, questions kept coming from an audience of 400; the opening itself was a crush of 600 people. "We realized we were responding to a need or an interest that wasn't tapped yet," Cruz says. "To see that was amazing."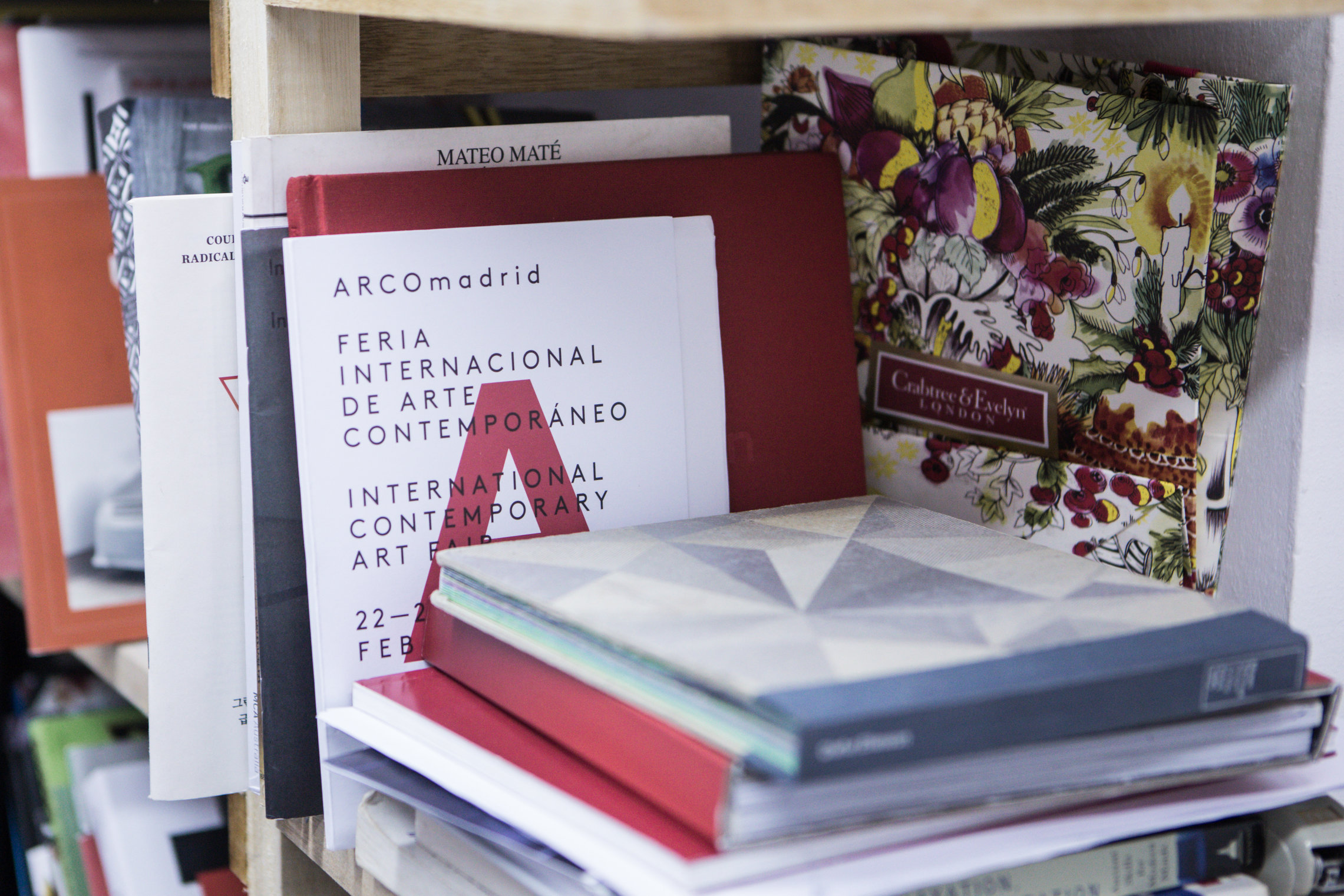 She's currently in the thick of working on two upcoming exhibitions, both conceptualized while MCAD was in the middle of the year-long process of putting together "The Serenity of Madness." There's the museum's next show, which will feature an American performance artist. "We're excited because MCAD hasn't done anything on the performance arts yet; there hasn't been any exhibition on performance locally yet, I think," Cruz says. With a single performance lasting anywhere between five minutes to an hour, and nearly impossible to replicate in every detail for a second time, imagining how it'd fare within the longer duration of an exhibition is a challenge. "I like the tension [between a durational performance and the longer duration of an exhibition], and to start exploring this is very interesting." Personally, she admits, performance art is difficult for her to relate to, but its popularity among Filipinos makes it worthwhile to explore. "As a curator, it'd be irresponsible of me not to acknowledge something just because I don't understand it. In putting this show together, I want to start a dialogue about performance art and what it is about, and it'd be great for the local landscape to look at it within the space of an exhibition."
This story was originally published in Southern Living, May 2017.
Writer: SEPTEMBER GRACE MAHINO
PHOTOGRAPHY TRISTAN TAMAYO