A privately owned museum offers some of the best public collections
At the Lopez Museum, the classic is juxtaposed with the contemporary
Nov 24, 2016
The Lopez Memorial Museum and Library, founded in Pasig in 1960, is "the oldest privately owned and publicly accessible museum and library in the Philippines," as its brochure proclaims.
At first glance, though, it doesn't look its age, housed on the ground floor of the Benpres Building, an imposing gray block on Exchange Road.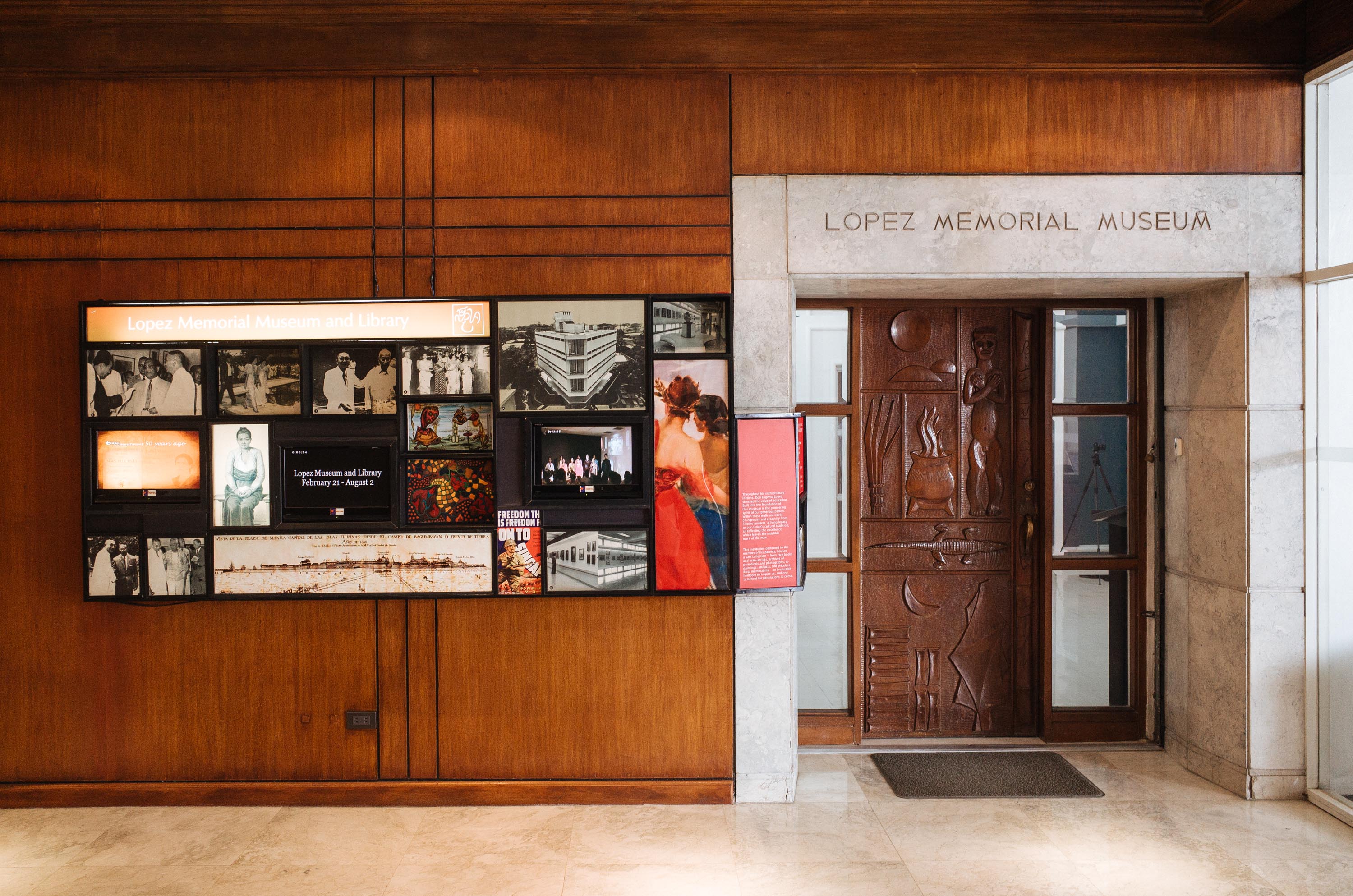 The Lopez's reputation precedes it. Both the quality and the quantity of the pieces in its collection, in addition to its education and conservation efforts, make it a force in the Philippine arts and culture scene. "Having a good museum like the Lopez gives residents and visitors a venue to appreciate important artworks from a permanent collection at an accessible location," says art consultant Miguel Rosales. "Its library offers a venue for serious research while its conservation laboratory is known for being one of the premiere types of its kind in the region."
During "Complicated," an exhibit that ran from Feb. 21 to Aug. 2 and focused on the relationship of Philippine society with its colonial influences, the museum tour began in an introductory room with two recent works by artist Leslie de Chavez. As the tour proceeded, however, the six centuries of history in the Lopez's collection shone through: pieces by current artists like de Chavez, Mike Adrao, and even dancer-choreographer Ea Torrado were displayed alongside older works, such as the museum's famous Hidalgos and Lunas, and even material from the library archives. A book containing Dr. Jose Rizal's Sa Aking Mga Kabata, his famous tribute to the Filipino language, lay open next to a translation written by De Chavez in Jejemon script.
"It was a decision we made to have the master's collection— the classics—interact with contemporary voices," says Lopez Memorial Museum executive director Mercedes Vargas. "We're constantly trying to address different segments of artists: dancers, singers, those who do performance art.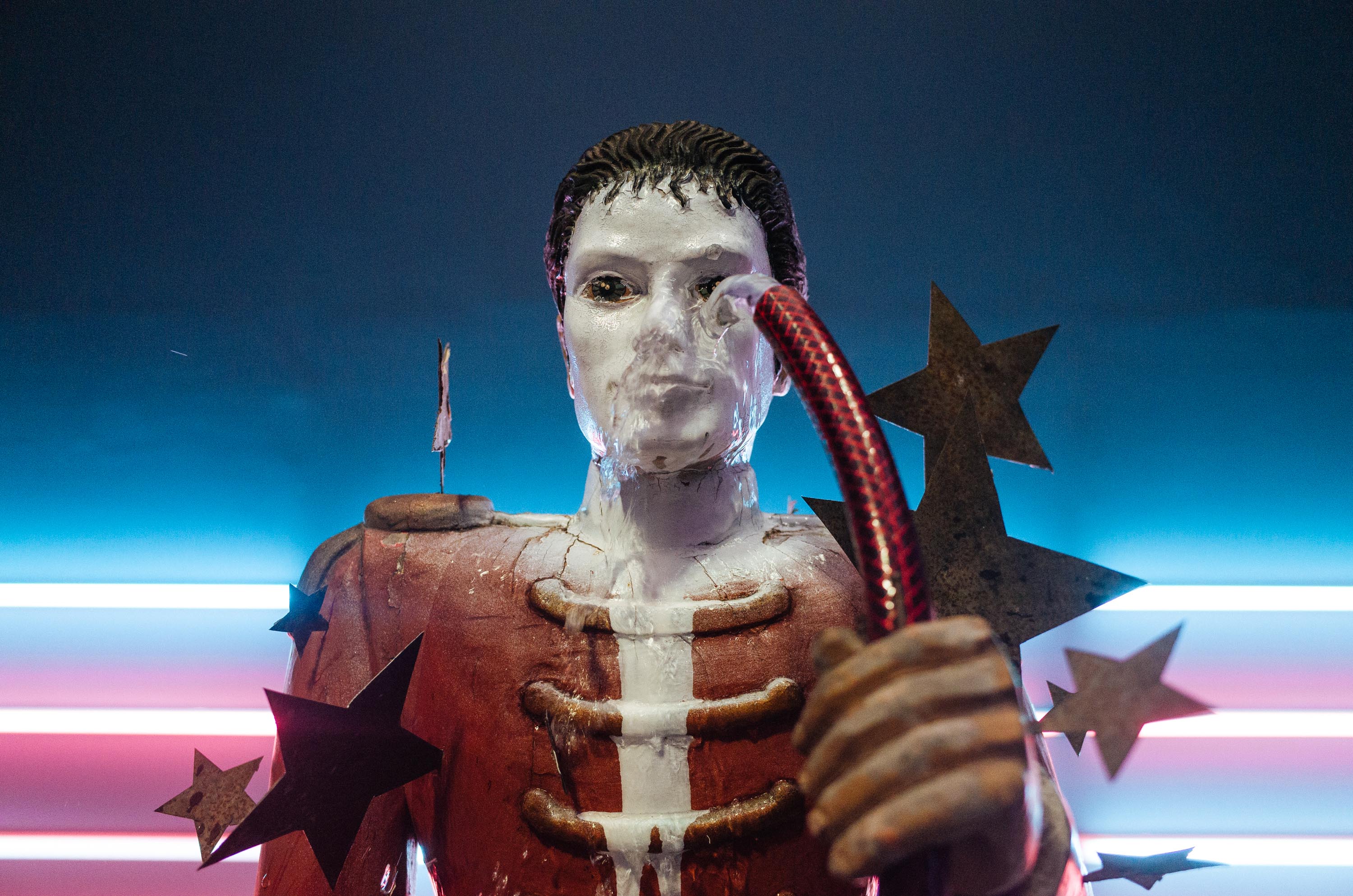 "We're trying to understand our audience, find new ones, go deep into the demographics," she continues. "There are the researchers and scholars, then there are the people who just come to appreciate art: students, writers, poetry-reading groups, artists. We're constantly asking, 'Is there an audience out there that's being under-served? Last year, we discovered that there's this whole indie press community, like BLTX." BLTX is the annual Better Living rough Xeroxography expo for small independent publishing. "[They're] young poetry writers, fiction writers, [illustrators]. We opened our doors to them just before Christmas—and almost no one visits museums around Christmas—and got 300 visitors in a day."
Initiatives like these characterize much of what the Lopez seeks to do; the word "engagement" comes up frequently when Vargas discusses the museum's activities. "It's a natural evolution of museums. You have to find ways to engage your audience; you cannot stay static."
Where before museums were seen purely as "repositories of old art," Vargas believes that this role has grown. "When I came in 12 years ago, the moment you told someone you worked for a museum— pak!" She waves a hand down her face, like a closing shutter. "No one wanted to talk to you, or knew what to talk about. But over the past 10 years, there has been a steady shifting of awareness towards Filipino art and artists, art spaces, institutions, and collaborative projects. Museums have been evolving into community spaces for when people look for more substantial experiences." This is echoed by Dr. Patrick Flores, PhD, curator of the Vargas Museum in University of the Philippines Diliman. "Museums are important because they are alternative learning spaces. They produce knowledge and represent it. They also offer refuge from the commodification of social life and provide a respite for critical reflection."
"We provide intellectual nourishment, space—a space of the mind and the soul—and it can be whatever you want that space to be." Mercedes Vargas
"The role of museums," Vargas adds, "is to contribute to cultural enrichment, especially within their communities and spheres of influence." Take, for example, Pasig City, an immediate part of the Lopez's own sphere of influence. "The vibe [of Pasig] is a little more informal, very welcoming for artists," Vargas says. "It's vibrant, alive. When people walk into the museum, it's not a formal sense of wanting to interact with specific paintings; they're more open, looking for an experience. And everything you do contributes to this vibe. It's the residential areas, the offices, the kinds of people that comprise your audience—a younger crowd—and the community institutions."
"Pasig is helping develop future artists," explains Noel Rivera, Director of the Pasig City Museum, which also allows community participation and exhibits by local groups. "There is the Youth Development Center to train the youth in art, music, dance, even cooking. is is supported by the city government, and they get facilitators from Pasig's artist communities."
"The city has recognized the need for collaborations between institutions," Vargas says. "We work with the Ortigas Foundation, the Pasig City Library, and so on. They even have a Pasig City Day where a lot of things are for free, so they can send public school teachers and government employees to the museums."
This relationship underscores the importance of having local museums and galleries in an area. "It's important to be accessible, [and] this can be done through public programs," Flores explains. "Local museums have a great role to play because they nurture the local ecology of art and culture. Without them, art and culture tend to be centralized." Museums are no longer just destinations; they are nodes that can radiate outwards and give back.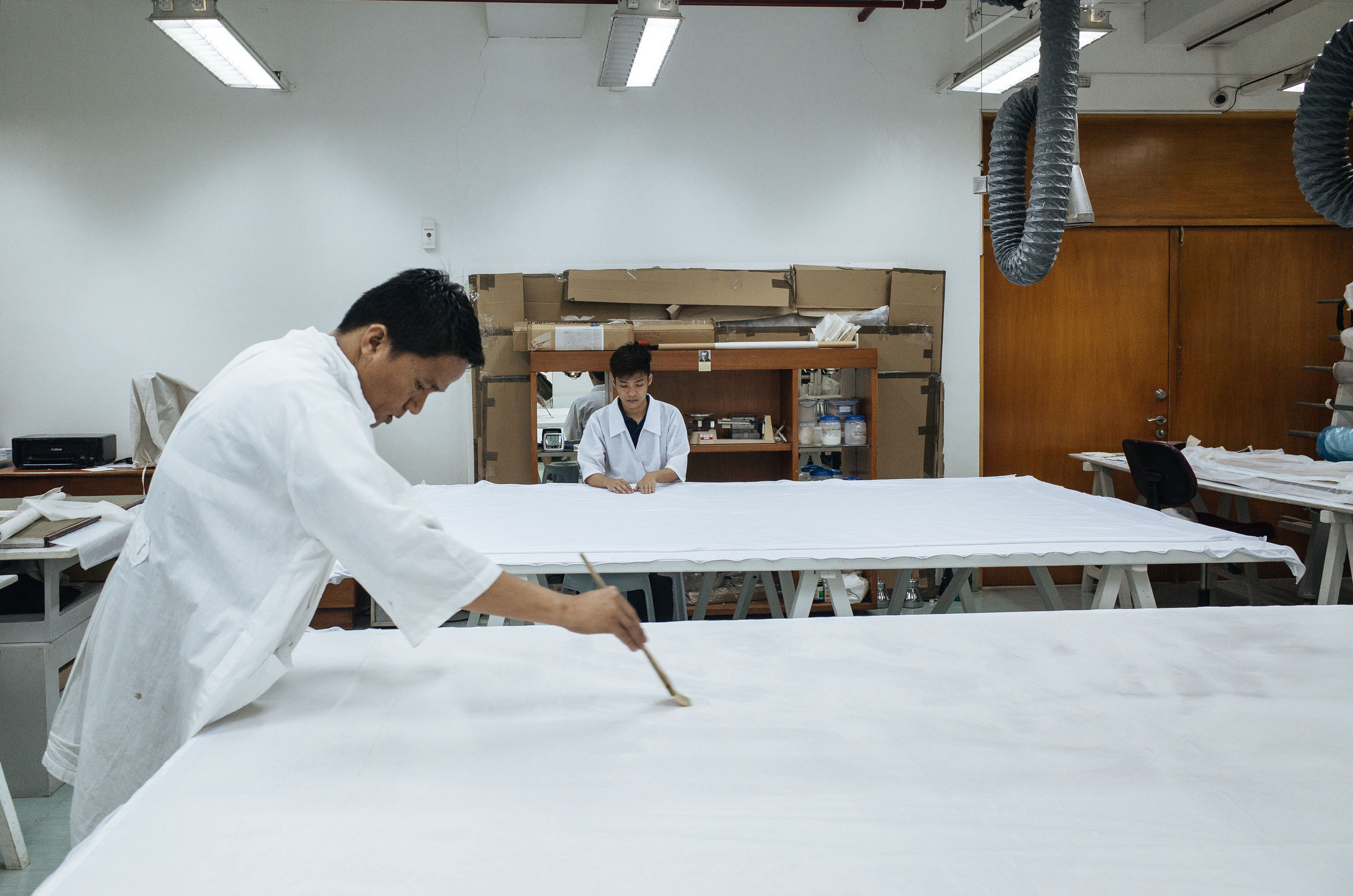 "It provides that kind of community space," Vargas says, using another term that recurs frequently when she describes the Lopez and other museums, "where people can interact with the artwork and with each other. It grounds the community, anchors its sense of identity."
Rosales agrees. "They act also as sort of community centers where people can gather to appreciate and experience art and participate in the discussion. Museums can also be great for a city when they draw visitors in. They can be landmarks for cities." Rivera adds, "They show the history, culture and heritage of where people are. Residents become aware of local history and are being educated to know more."
As much as art can make a city, the city can also make—and remake—the art. Museums and galleries are spaces of encounter: the city encounters art, art encounters the city, and both are transformed. Where you exhibit a painting determines not just who sees it but what these audiences understand. Having art locally available to a community not only means accessibility but also creates encounters that could not happen anywhere else, to anyone else.
The Lopez is scheduled to move to Rockwell, Makati, in three or four years' time. The new building will provide more space, including an integrated concert hall on the upper floors, but also new challenges. As pointed out by Marga Villanueva of the Lopez's conservation lab, "Makati is a whole different community from Pasig so we're already doing research, seeing what is needed, seeing if our activities will be relevant." Always, it returns to engagement. The move will undoubtedly disrupt old relationships as it creates new ones; the art and culture scene will continue to grow and evolve and change, as will its relationship to the community around it.
Museums have become forces in that growth, not just through future relocations and changes but through day-to-day activities and core philosophies. This is the role into which they are now growing, to collect and represent art and heritage, yes, but also to provide communal spaces for reflection, engagement and even creation. "We're a catalyst," Vargas explains. "We're strengthening this environment. We provide intellectual nourishment, space—a space of the mind and the soul—and it can be whatever you want that space to be."
TAGS: art history lopez memorial museum and library nolisoliph