Filipino creatives win Advertising Age's annual cover contest
Lady Gaga would definitely approve this cover
Jun 13, 2017
What do you do when a magazine asked you to "create a visual capturing the essence of the creative process today?" Twenty-three-year old junior art directors Carlos Quimpo and Byron Co quite literally marinated ideas.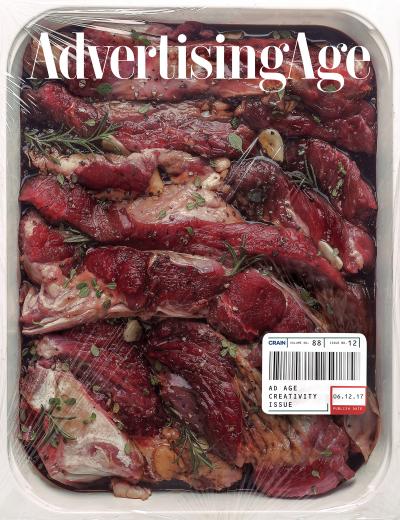 The winning idea, which appears on the June 12 cover of Advertising Age, is not Quimpo and Co's initial idea. The duo told the magazine that they wanted to create and photograph a Rude Goldberg-like machine. However, they realized that they were overthinking. "Midway through we realized we were kind of overthinking it. We took a U-turn and decided a simpler solution would be a better idea. That was around 2 a.m. in a coffee shop," Quimpo told Advertising Age.
The duo, however, are naturally inclined to think of doing a concept with food since Co likes photography and Quimpo likes to cook. They have also worked with food brands like Del Monte.
Quimpo, a visual communication graduate from the University of the Philippines-Diliman, and Co, an advertising arts graduate from the University of Sto. Tomas, both work for advertising agency TBWA\Santiago Mangada Puno, the agency behind the viral Boysen commercial and they also won Philippine Agency of the Year from Clio Awards in 2016.
Now, in its eighth year, Advertising Age holds the contest annually for young creatives under 30 years old. Apart from the Advertising Age cover, the duo also won a trip to the Cannes Lions International Festival of Creativity.
Congratulations!
[via Advertising Age]
TAGS: Advertising Advertising Age Byron Co Carlos Quimpo cover meat