Doughnuts are the new popcorn with Overdoughs
Their donuts and dips are matches made in heaven
info
Overdoughs

11 a.m. to 9 p.m.

₱

P120-P200
It's Caravan Food Group's latest venture, and it might just be the key to changing the world of movie snacks. Conveniently placed in front of Century City Mall's theater, Overdoughs is the donut shop that wants to offer moviegoers everywhere a sweeter, lighter, yet more filling option for snacking while in the cinema.
The concept behind the donut shop was inspired by Li'l Orbits, Francis Reyes, their chief operating officer tells us. Reyes wanted to emulate the donut stall from his childhood, but, to take it up a notch, he also wanted their shop to elevate the doughnut experience. Where did he look for inspiration to achieve said elevation? All around the world.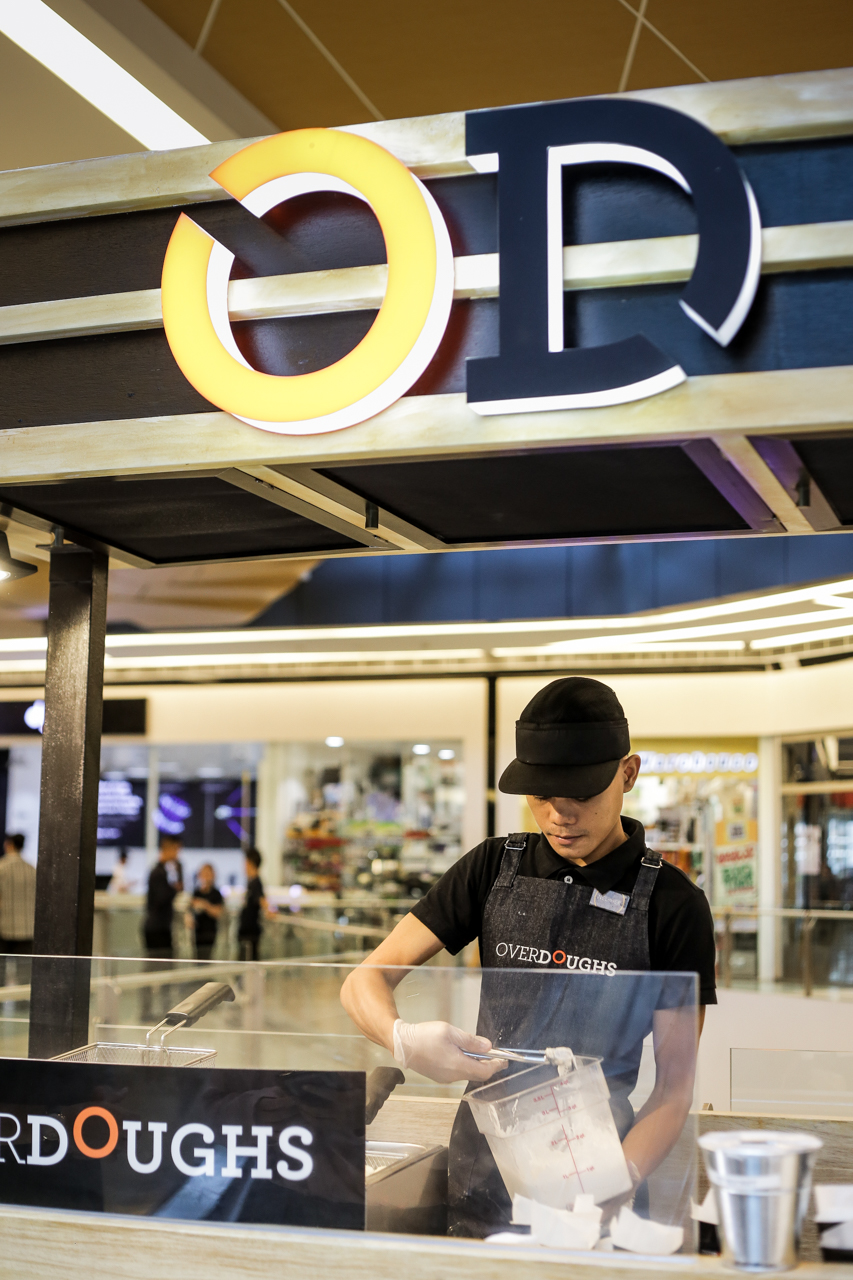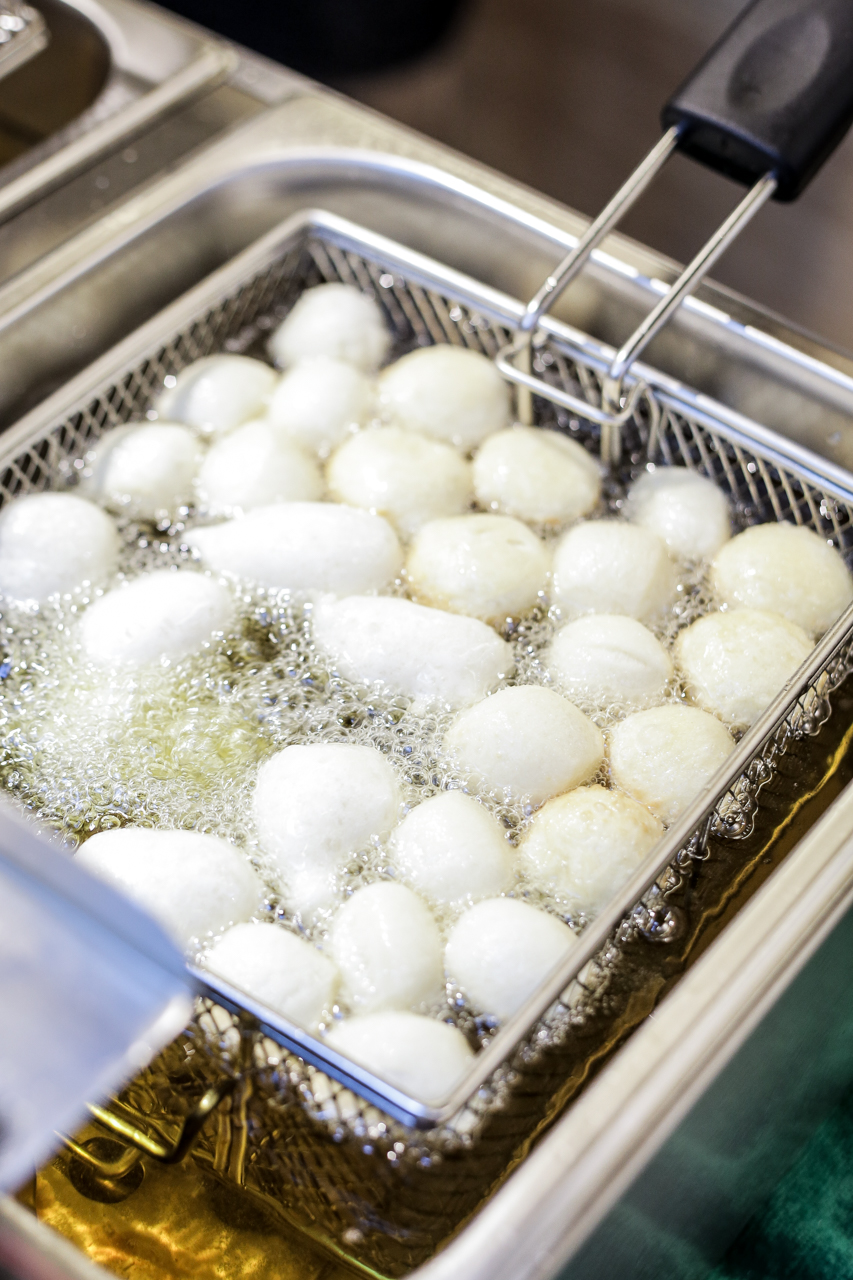 Reyes wanted to provide moviegoers and donut lovers with more than just cake-y doughnuts. To deliver variety, he turned to the other techniques doughnuts were made from all around the globe. In their menu, you can choose from three different types of doughnut. They have the classic Donut holes, the French's Beignets, and, my personal favorite, the Loukoumades from the Greeks.
The Loukoumades are soft, airy, fluffy creations that are traditionally dipped in hot honey and sprinkled in cinnamon in Greece. Overdoughs perfectly adapts these traditions, resulting in bite-sized pieces of heaven that leave a tangy sweetness in your mouth. It goes perfectly with their Dark chocolate dip, the bitterness perfectly balancing the honey flavour of the dough.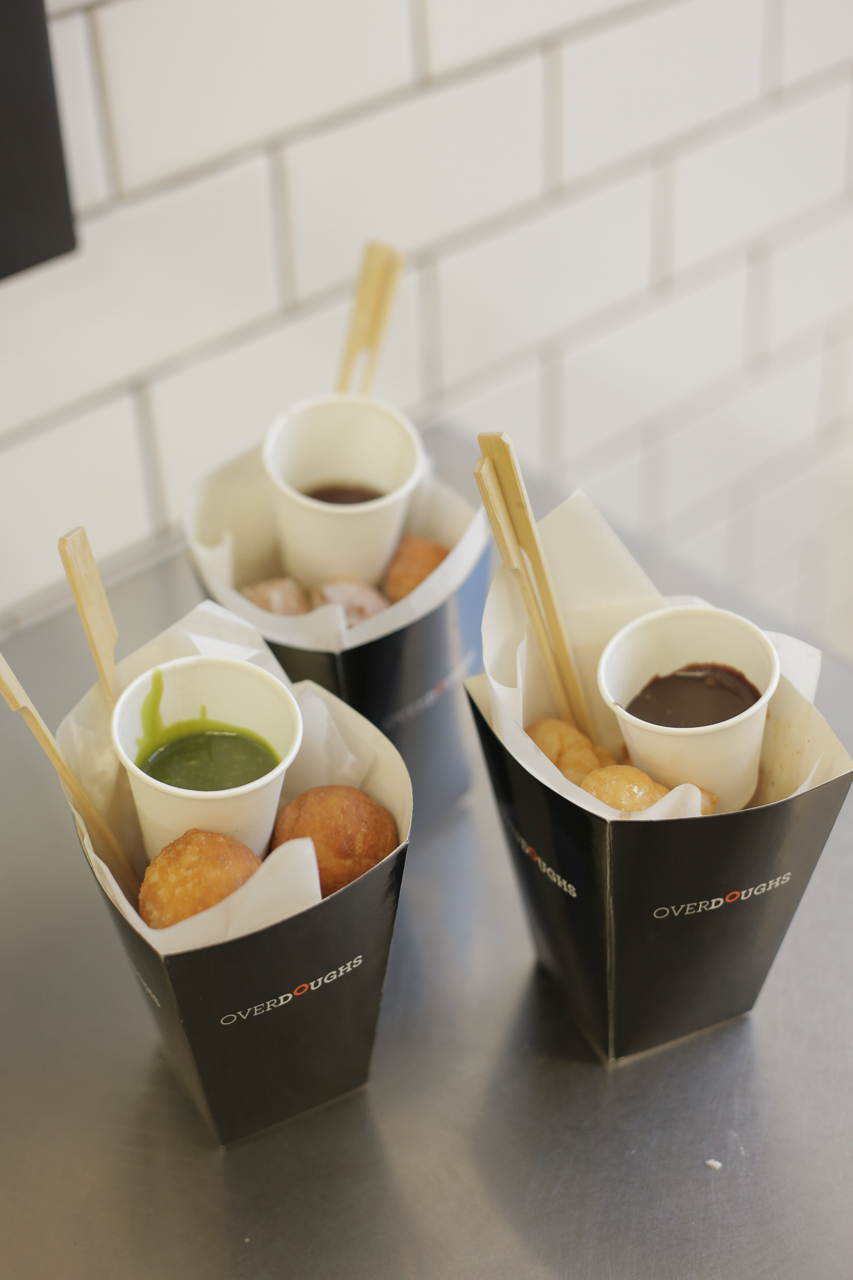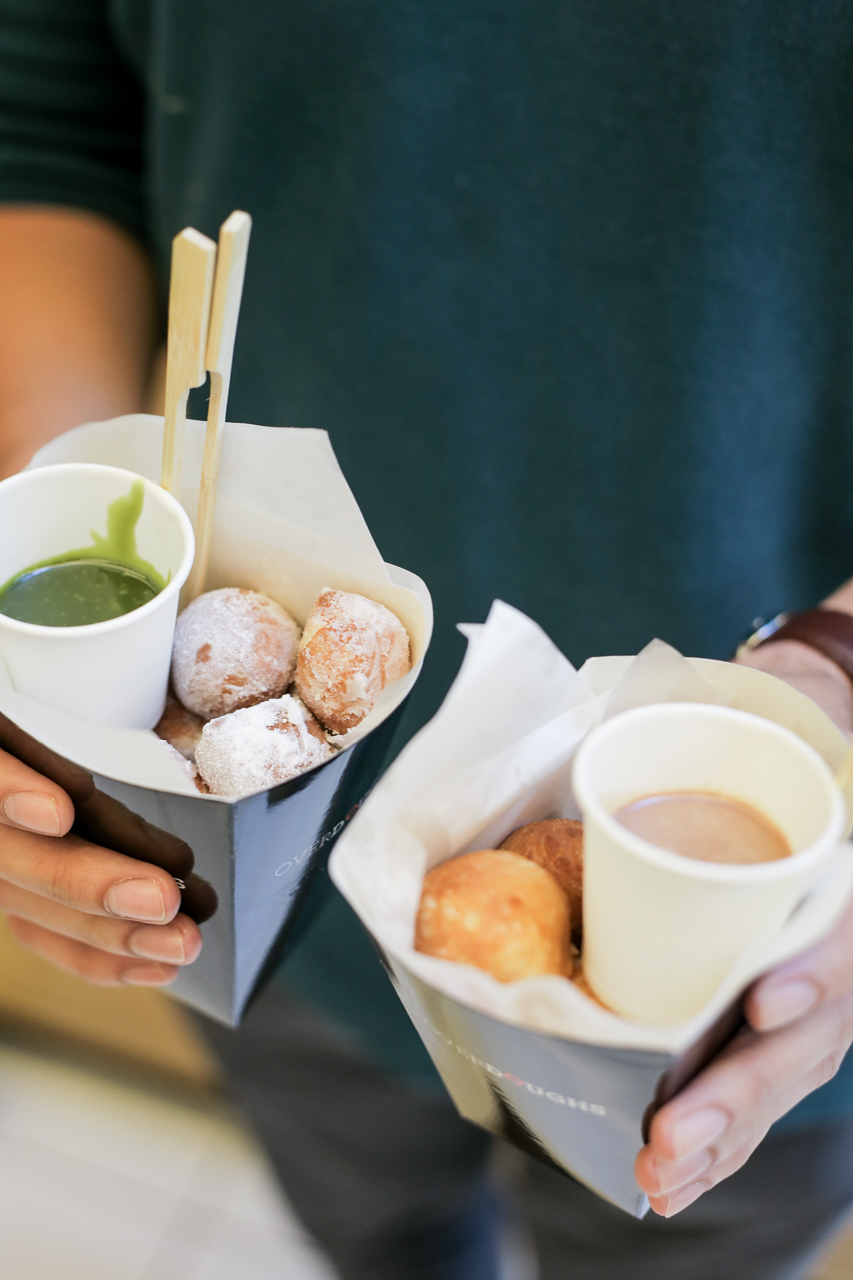 Having mentioned the dark chocolate, let's now turn to the fun part of this equation, the dips. The doughs may be the main event of this kiosk, but the dips are what adds color and flavor to your order. Overdoughs offers six different dips to choose from. They have Milk chocolate, Dark chocolate, and Nutella for chocolate lovers. They have Toffee and Honey cinnamon. And for the Matcha lovers, they have Matcha White for you.
A bonus treat for those who are planning on dropping by them in the near future, they are offering their new Ube Dip for a limited time only.
Reyes also tells us that they are making plans to establish a partnership with their neighbouring coffeeshop some time soon, so their customers could partner their order with a steaming cup of joe.
At P120 per order, these fluffy creations will certainly make you want to drop those nachos, and do away with those un-biteable un-popped kernels.
Read more:
Looking for something sweet to munch on while on-the-go? Go for La Lola's ever popular churros
Coffee Tonya is every coffee lover's paradise
Batala Bar has mastered the Momol—and other happy hour staples
We dare you to find FUCT MNL
TAGS: ayala malls the 30th donuts doughnuts Overdoughs Pasig
WHY GO?
Go for their Lokoumades with the dark chocolate dip, the sweet tangy flavor of the honey-dipped dough complements the bitterness of the chocolate perfectly
MENU