Small space with hefty burgers.
Enter Raging Bull Burgers, the new restaurant at the ground level of the Shangri-La at the Fort, and you'll be welcomed by, well, a raging bull mural, laid-back but classy interiors in different shades of brown, and that greasy, flavorful burger smell. Its small space suggests that it's mostly for those who are on the go, but it can accommodate at least 18 people inside.
It's also called the "younger brother" of Raging Bull Chophouse and Bar which it shares the same cuts of meat with. Patties are made from cuts of brisket, rump and wagyu, which are marinated in its original seasoning mix. It describes itself as "a burger shop with a conscience," as it practices nose-to-tail butchery, an environmentally-friendly approach to meat producing less waste than other techniques.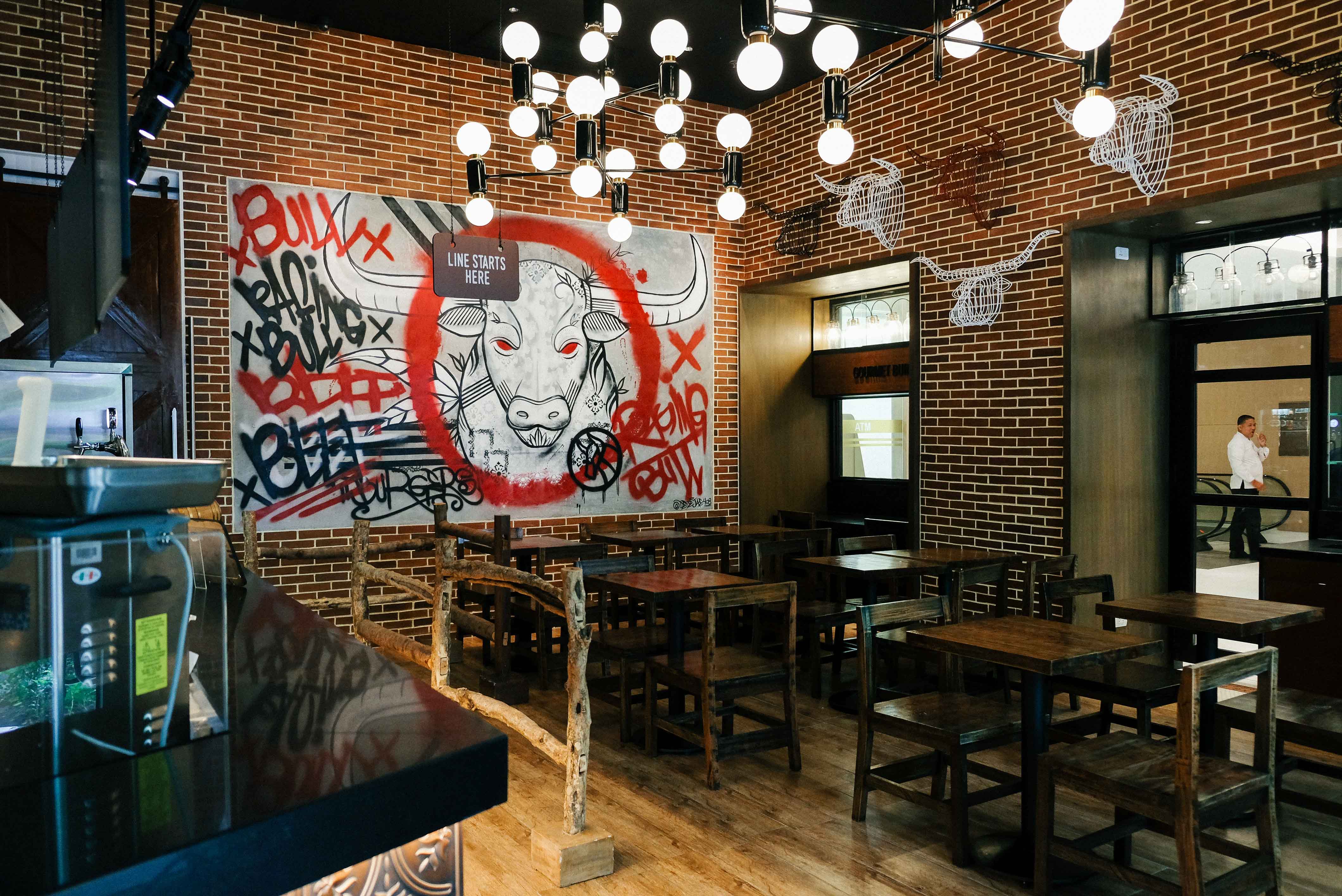 They don't have a lot on their menu, but they promise the best. Five burgers, three desserts, two variations of fries, and some drinks. Enah Baba, communications executive of the restaurant, said they want to focus on the quality of their food rather than the quantity. True enough. A year of making the menu renders fares of value that has undergone multiple food taste tests.
Although chargrilled, their burgers are tender and garnished with fresh produce from a local farm in Tagaytay with, of course, a secret sauce created in-house by the chefs.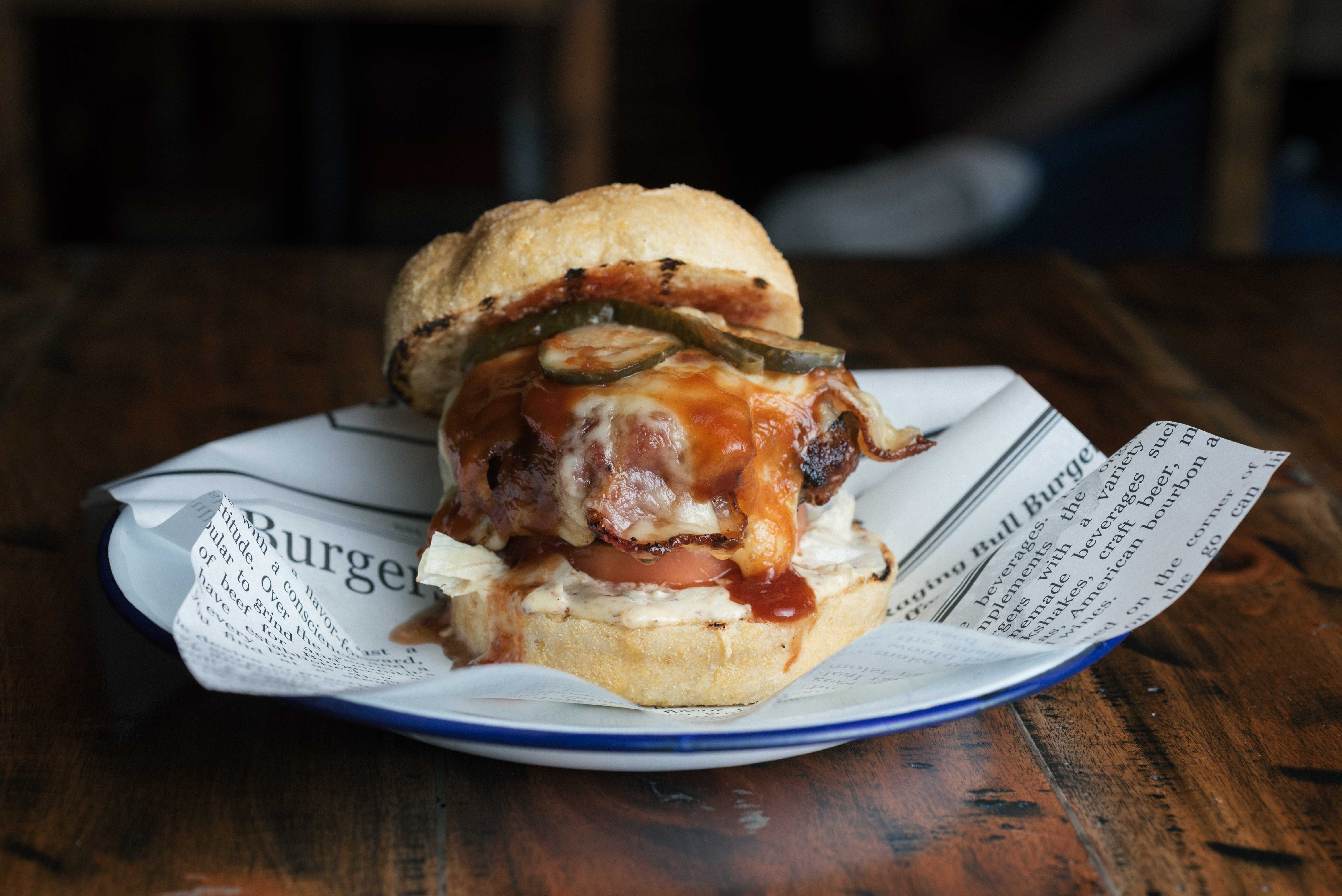 Try their Raging Wagyu with 1/3 pounder Australian wagyu beef patty, braised onions, chili chutney. If you want an added kick of sharpness brought by cheese, there's Mighty Beast with 1/3 pounder Angus beef patty, griddle maple bacon, aged cheddar, and spicy beer mustard sauce. Both are topped with lettuce, tomato, and dill pickle.
Tasty and absorbent cornmeal buns are sidekicks to their burger patties making every bite a delight to the palate, as well as their homemade sauces like The Raging Bull Barbecue, You're So Damn Hot, Lone Steer Brisket, El Mayo Classico and many more.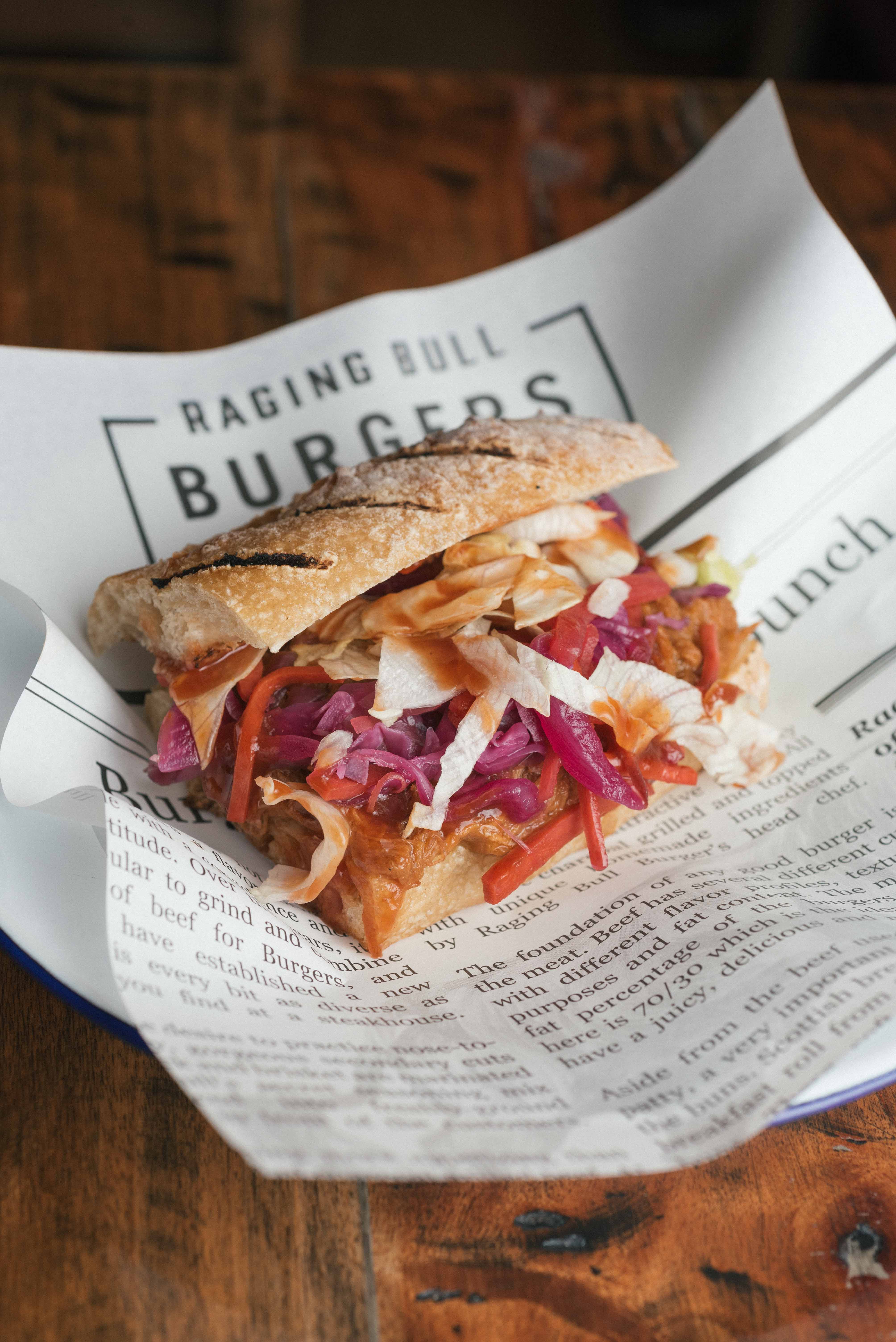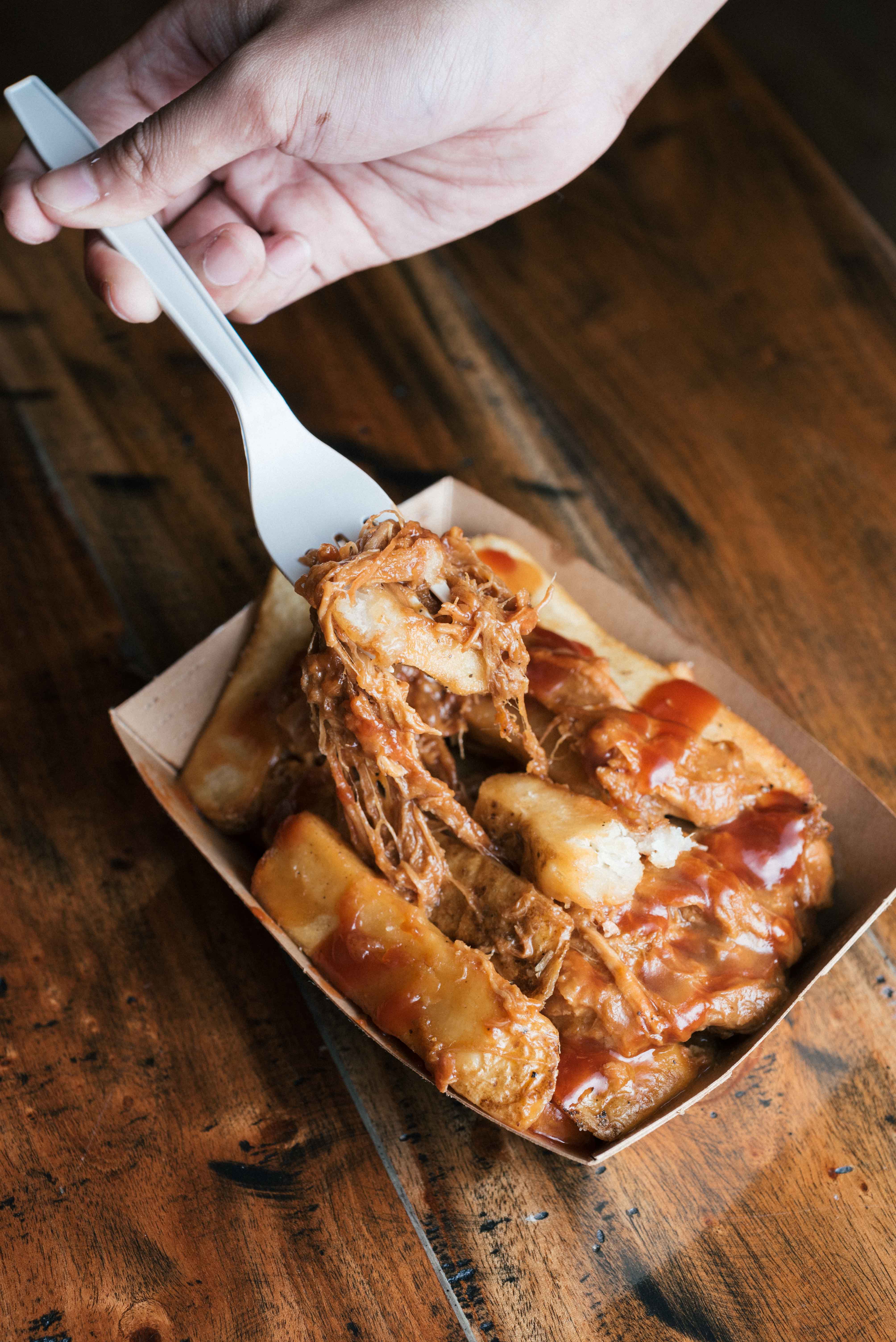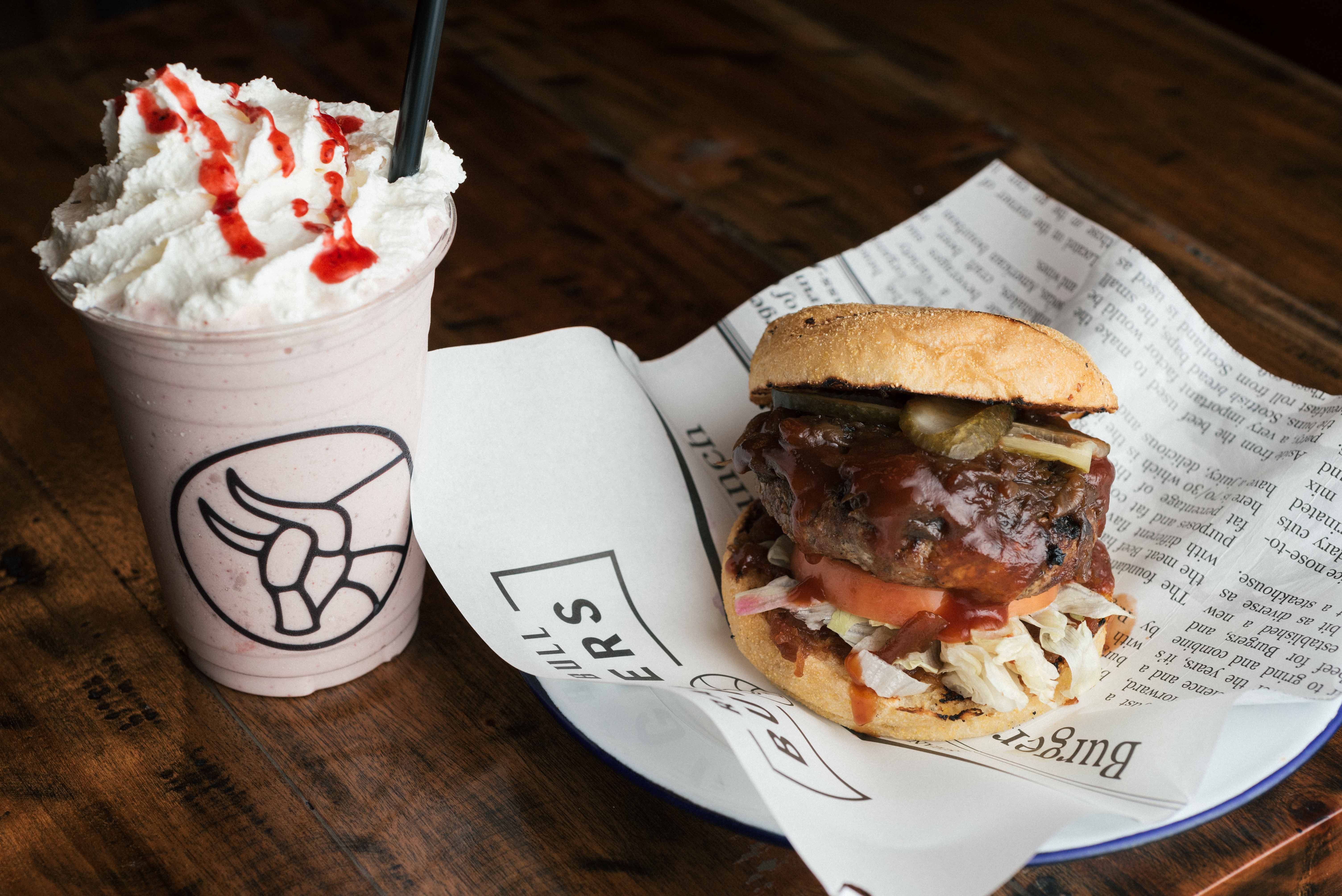 It's also incredible that it's not bad to pair milkshakes with burgers. They serve delectable and creamy milkshakes in three classic flavors: strawberry, vanilla, and chocolate.
If you're looking for a different kind of thirst quencher, alcoholic drinks such as Pilsner beer and American bourbon shot from the barrel are available.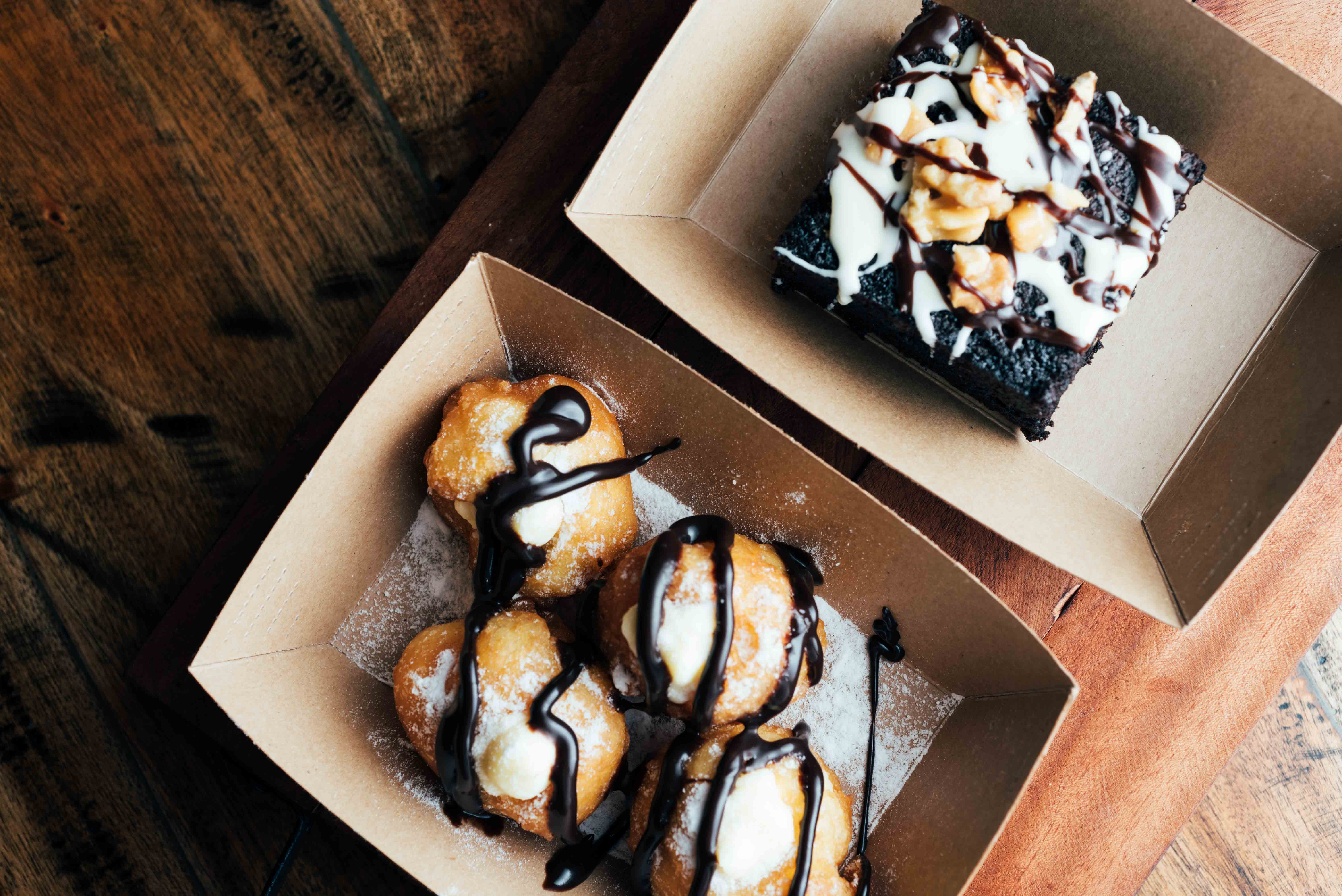 To balance with the greasy taste, desserts are also availble. Triple Threat is a soft chocolate brownies with mascarpone glaze. Usual Suspects, on the other hand, are mini custard-filled doughnuts dusted with vanilla icing and chocolate dipping that melts in the mouth.
Burgers have no strict time for consumption, so if you're just around The Fort, refuel with these beasts.
Writer: YAZHMIN MALAJITO
PHOTOGRAPHY NICCOLLO SANTOS AND NEIL PATRICK VALERO