How the Fernandez sisters are changing our perspectives on womanhood
Whether it's in sports or in the corporate world, these girls epitomize what it is to kick ass
Jul 17, 2017
When Amanda and Erika Fernandez were younger, their presence on the football field quickly instilled an adolescent fear in the hearts of beginners attempting their first tournament. The sisters were fierce but effective—so committed to the sport that their practice was akin to a discipline. While other kids kicked a football for fun, they did so with serious fervor that had brought them to where they are now. "People would describe us as hot-tempered. Maybe we took it a lot more seriously than [those] who just wanted to play the sport," says Erika.
The two are examples of the quintessential strong woman, perhaps the closest we have to the real-life versions of comic book heroes. Amanda is the powerhouse behind the multi-sports complex Sparta while Erika juggles a multitude of jobs (some seasonal) in the corporate sector, and still finds the time to take up combative training. The sisters may be the epitome of the well-made millennial, but they weren't born with silver spoons in their mouths; they were raised in the same straight-laced manner as their parents were. "We're the third generation of a corporate family, basically. [Our parents'] fathers had taught them to behave a certain way, [much like] corporate culture in the family…They're trying to teach that to us too, but we take the good parts and leave out the bad ones," Erika muses. "We weren't coddled as kids," Amanda adds.
Stepping into self-reliance
While living in exclusive villages and studying in international schools had a lot of perks, the girls admit that they weren't spoiled as children. There were no presents on their birthdays or on Christmas, and their father taught them never to be reliant on anyone else; in fact, the sisters were financially cut off by their parents right after college. While Erika flew to Arizona to pursue her studies in strategic communications, Amanda chose to take up economics and English at the University of San Diego while going through a number of jobs, then graduating cum laude. But the recent economic recession burst her American dream: Amanda found it difficult to compete for work and was sent home to work for her father's company.
Here, she visualized Sparta, the state-of-the-art sports complex that had its roots in her deep-seated frustration over the lack of quality football fields in the metro. She transformed what was once a drab warehouse owned by her father's company—and was set to become another high-rise condominium—into a space that embodies her dream of providing an affordable venue to football enthusiasts. The indoor turf is FIFA-accredited, and Sparta has already branched out to leasing spaces to fitness centers, specific sports shops, and health-conscious cafés. Amanda stresses, though, that she still rents the space from her father even as she outsources for other tenants that can do the same.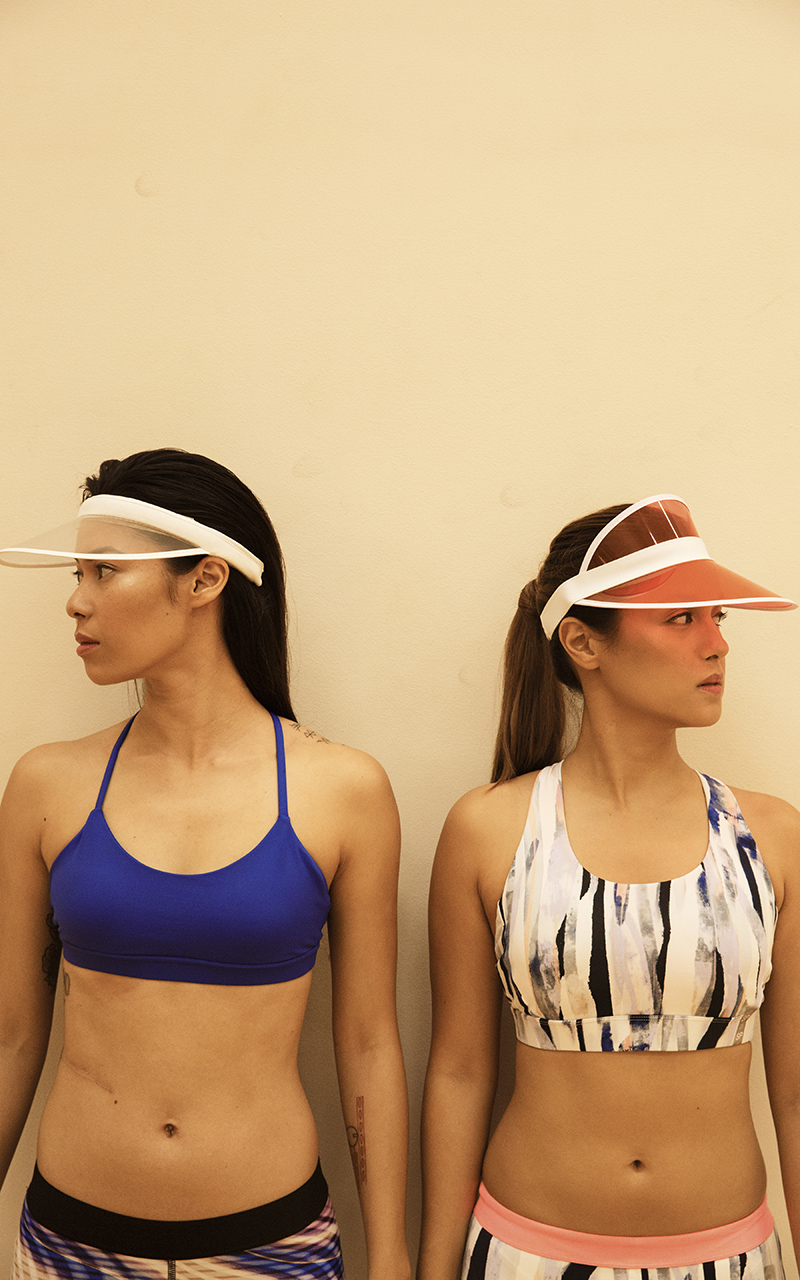 Meanwhile, Erika had already been back a few years prior to Amanda's return. Her reason: "There's a lot of work to be done here." Despite the comfortable life she had set for herself in Arizona, she decided to come back home in hopes of making an impact in the country and becoming a vessel of change. She advises those who have studied abroad to do the same. "This is where it really matters." Now working under her father with a variety of responsibilities, she reveals that despite being the daughter of the CEO, she receives no special treatment, as per her father's orders.
Since they have been exposed to a global mindset for most of their lives, both women express their resentment of the local attitude towards corporate culture. Where there is professionalism in being on time, creating systems, and embracing new ideas and technologies to expand productivity, the culture here still seems backwards to them, as many people are still stuck on old routines—"[The employees in our father's companies] still have their noon-time siestas and coffee breaks at three o' clock sharp"—and take their time with output.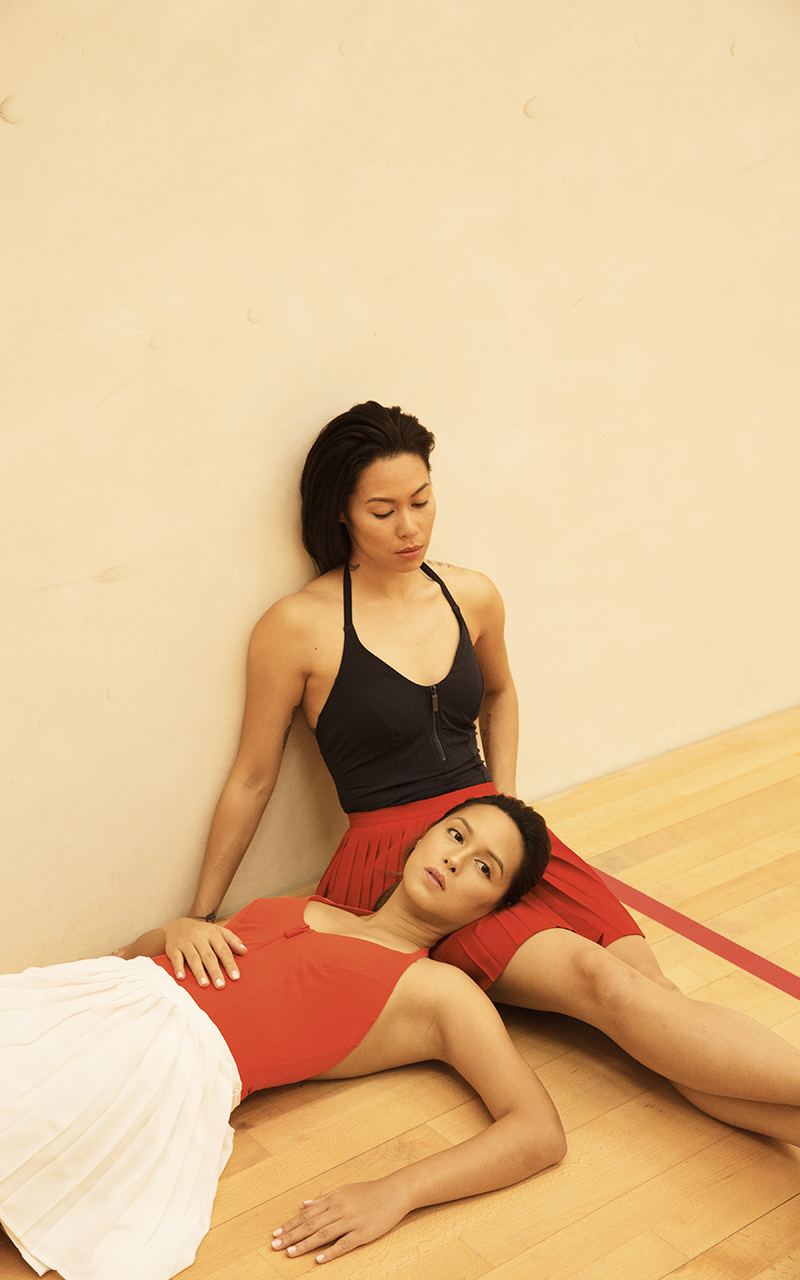 Atypical childhoods
The two say they've always had to take care of each other and of their younger brother. Because of the corporate manner they were raised, the siblings were forced to grow up faster; they confess that they did not grow up being overtly emotional. "It's hard for us to express our feelings because we're so used to bottling them up, and sometimes it's not healthy," says Amanda.
They let emotional steam off through sports. Erika says, "Playing sports was our way of escaping the situation at home. [While playing sports,] we didn't take shit. Our tempers were short." Because they were alone with each other most of the time, the siblings became extremely protective of each other. Erika recalls a football game where Amanda was against university players who were playing dirty. As the other girls ganged up on her sister, Erika found herself on the field ready to attack. "I blacked out."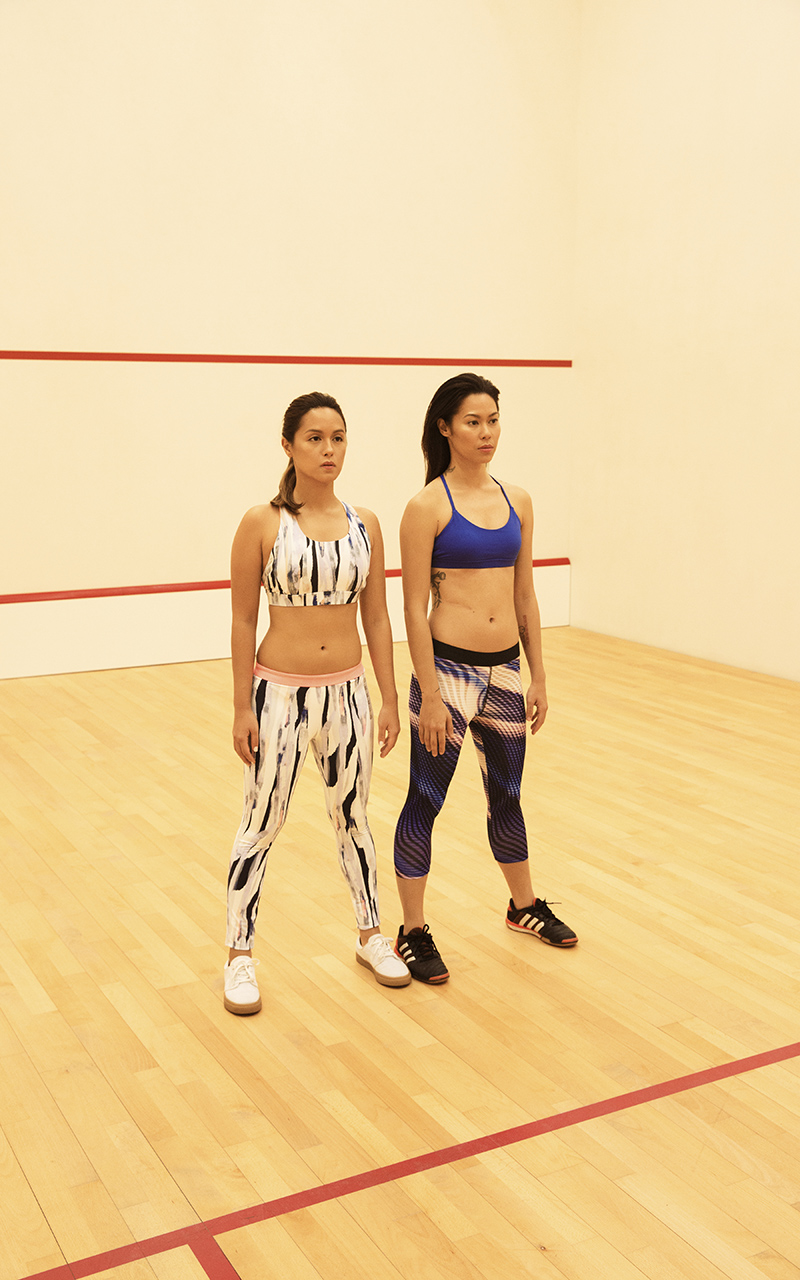 Facing adversity headfirst at a young age thickened their hides, for better or worse. Both admit to being independent and outspoken. "I've been called dense," Amanda confesses. "It's being the minority in a boys' team, where you'll be eaten alive if you're not fierce. We've seen the repercussions of submitting, and we wanted to avoid them." "That's why we got into sports: [so we'd have] an outlet," Erika quips.
The two credit their strong personas to playing team sports. "It helped us not just with socialization but also with confidence, team building, skills, respect…" says Erika. "And conflict resolution," Amanda quickly adds. Both are conscious that their relationship isn't the typical Little Women-type of sisterhood, and the experiences they've been through together have inadvertently hardened as well as bonded them. "I see [Erika] as someone I really need to take care of," Amanda says of her older sister. Erika, on the other hand, is defensive of Amanda. "She is someone I need to protect. If you haven't noticed, we like to control things we can't control. [For example], who can control luck?"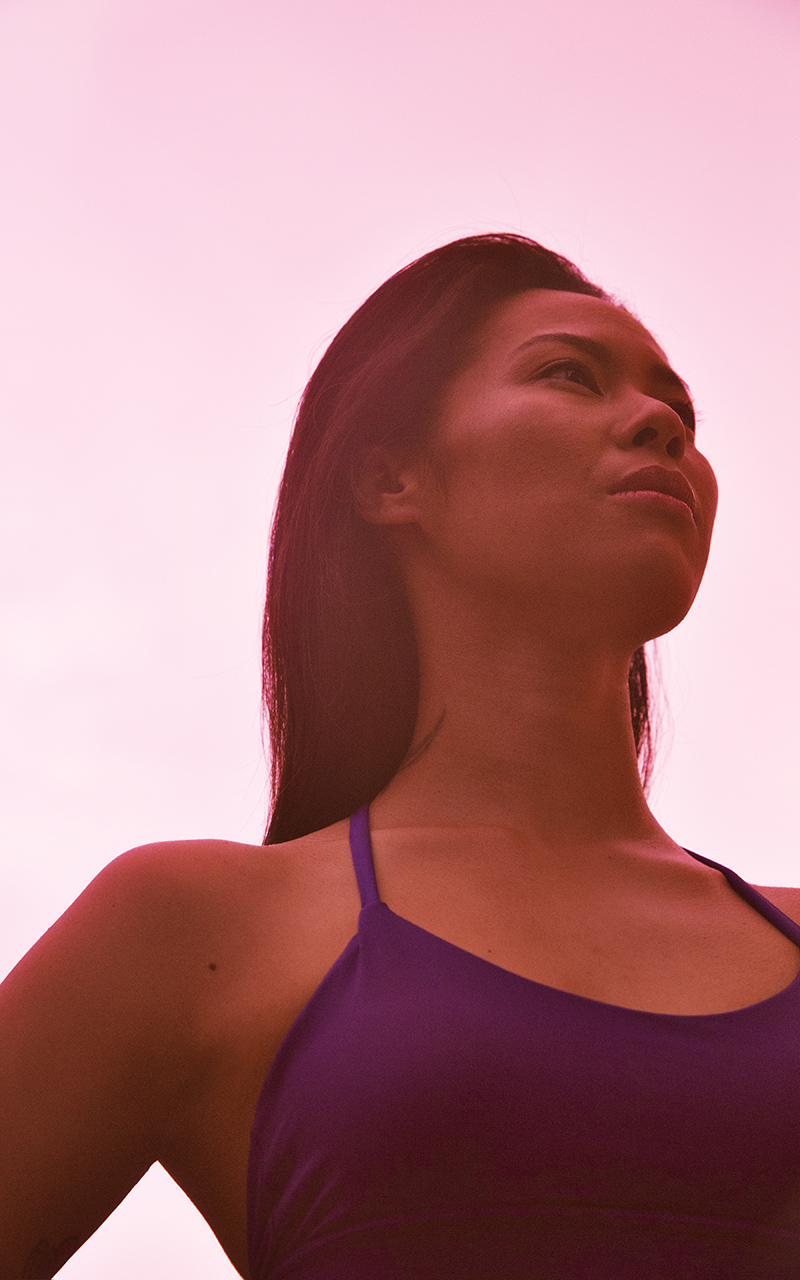 Honing the persona
Outside the field and beyond being an entrepreneur, Amanda models and does hosting on the side. Erika, meanwhile, holds down a number of jobs, including running her own advertising agency. She is also skilled in various martial arts such as Kalis Ilustrisimo, Kickboxing, and Silat. In fact, she has created a network for women who are serious about combative training to help them defend themselves.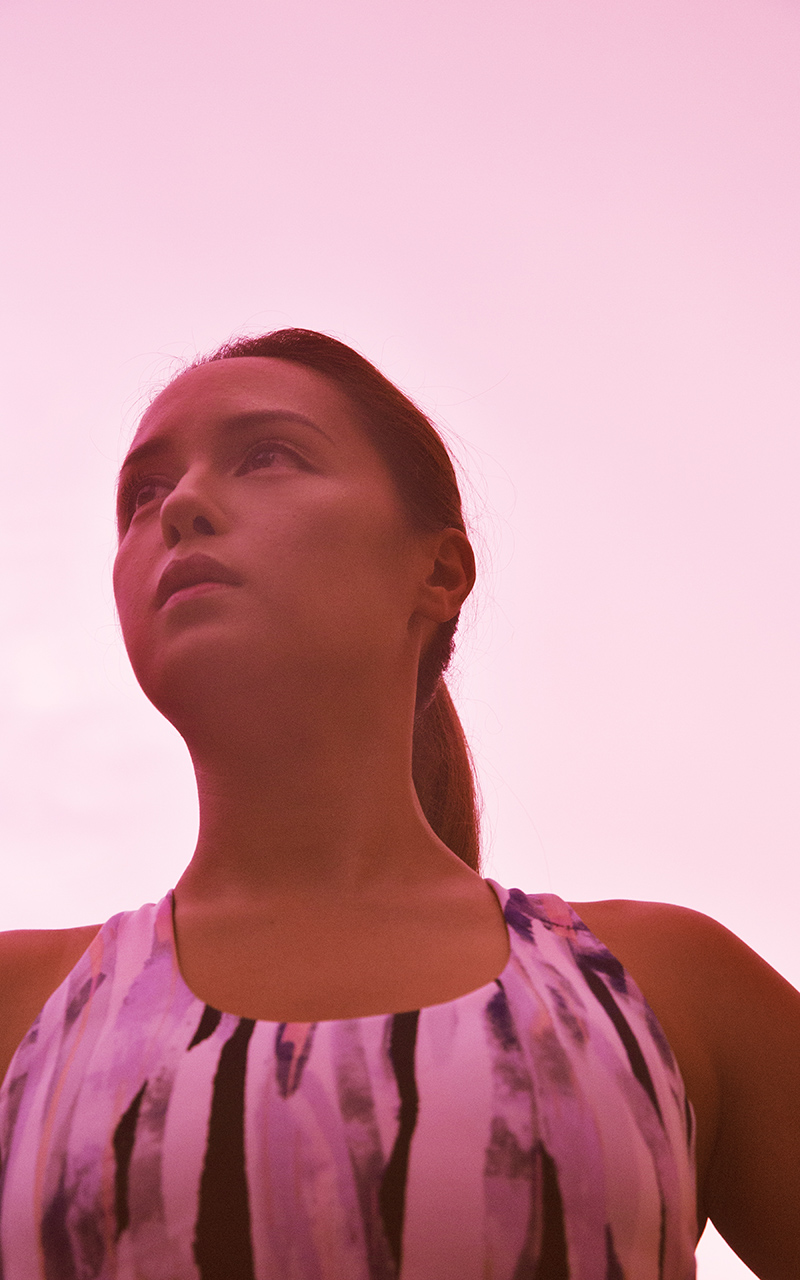 Aside from Erika's advocacy to teach self-defense to women, both sisters feel the responsibility of increasing female presence in football. Amanda formed Pinay Futbol (with the help of her sister) in the earlier years of football's boom in the country, and the movement was meant to bring more attention to women playing the sport; Amanda believes Filipinas have a better chance of making it to the World Cup. Pinay Futbol has also created opportunities for skilled women get the exposure they need to get scholarships and sponsorships in the sport.
Amanda feels that her advocacy is manifested in Sparta itself. "It's a place that I built because I felt that not a lot of people had access to good, quality fields and good sports facilities. Football has helped me make better decisions in my life, so I want to give back to the sport as well."
This article was originally published in the July 2017 issue of Northern Living
Read more:
"Godfather of the dead" George Romero dies at 77
Pride Month lives on with the National Museum's screening of "Ang Pagdadalaga ni Maximo Oliveros"
Nobody can really be 100% vegan
TAGS: amanda fernandez cover story erika fernandez fernandez sisters fitness football mixed martial arts northern living profile sisters sports strong women