Is parol-making a dying tradition?
San Fernando City's Giant Lantern Festival proves otherwise
Dec 23, 2017
To the question of whether lantern-making is a business or a hobby for him, Roland Quiambao takes only a second to reflect on his answer. "It's life," says the four-time Ligligan Parol winner and the first mural-lantern designer, the bustle that comes with the season already evident in his shop through the kaleidoscopic selection of parols built to kindle the holiday. Eric Quiwa agrees. Coming from a scion of notable lantern makers, he sees it as the source of his pride. "We take care of this tradition because it has been passed down through our family." His uncle Arnel Flores, once a bread seller, owes his fame and achievement to the craft, saying, "Without lantern-making, I'd be nothing. That is how I get to make a living."
Many of the city's parol makers share the same sentiment as Quiambao, Quiwa, and Flores. More than just a livelihood, the craft that comes with creating this ubiquitously Filipino Christmas icon is an artistic passion that has been passed down through generations.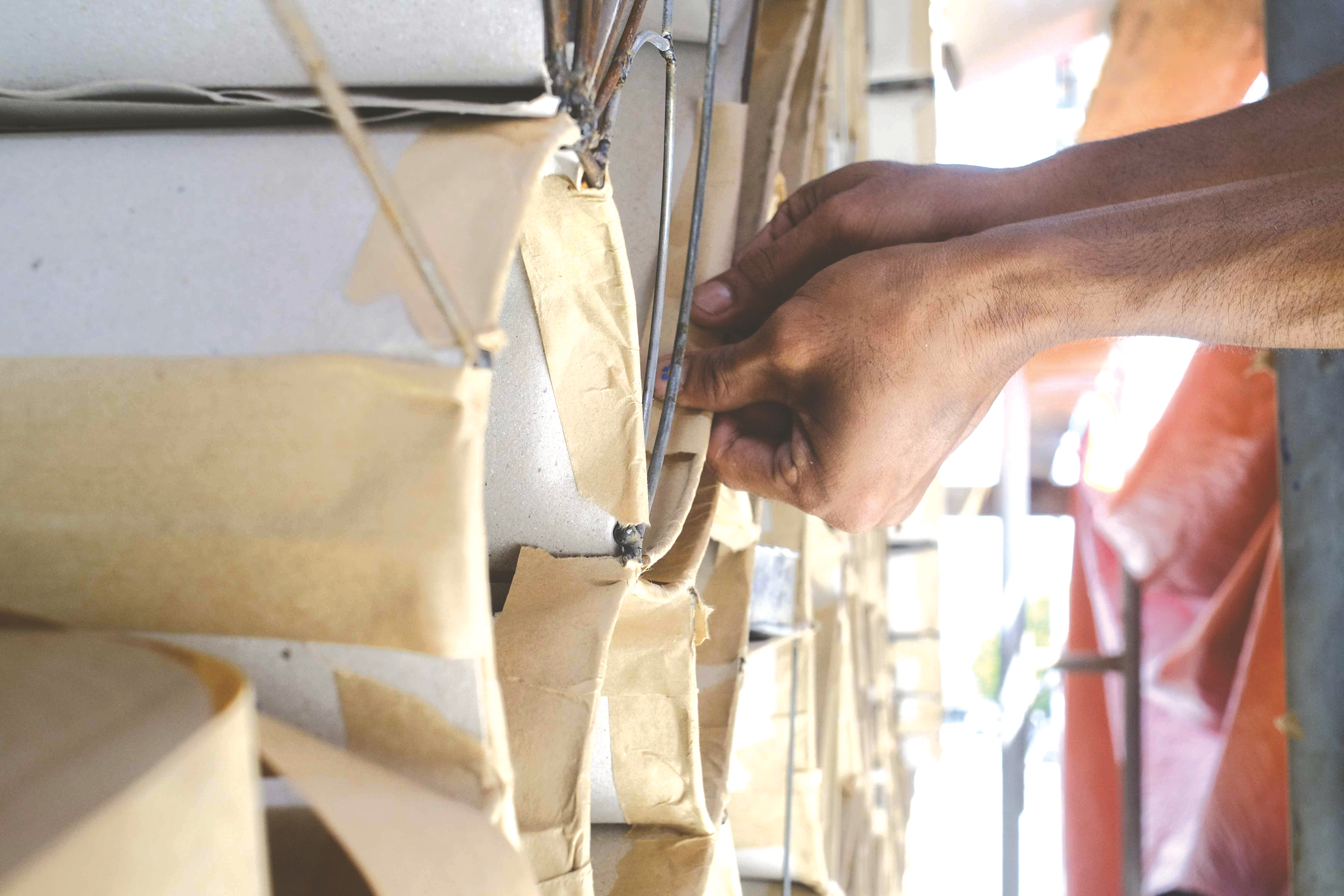 Parol De San Fernando's colorful history
"If you look at Filipino Christmas symbols, you wouldn't find any other thing that is as iconic as the lantern. It has been appropriated so much. It's that pervading as a Christmas symbol in the Philippines," shares Ching Pangilinan, San Fernando City's Tourism and Investment Officer.
The parol's place of honor in Filipino Christmas culture can be traced back to the colonial era. The seat of Augustinian missions in Central Luzon, Pampanga has been deeply rooted in its Christian beliefs, and the use of the lantern has emerged from these notions. In the late 18th century, lanterns were used in processions to honor Our Lady of La Naval in Bacolor, San Fernando's mother town. Preceding electricity in the early 1900s, the lanterns were made of bamboo and paper that kept flames alight.
It was in 1908 when Francisco Estanislao, a salt maker, first created the star-shaped lantern, famously named parol from the Spanish word farol (lantern), using the same materials, and this spurred a custom that the country soon espoused. "Estanislao was [also] recorded to have made the first giant lantern," adds Pangilinan.
The star-shaped lantern symbolizes the star of Bethlehem and is central even in San Fernando's modern, intricate, and vibrant parol designs. How it evolved from the simple star to the ornate versions, often of symmetrical, repeated patterns, is a reflection of the Kapampangan character. "It got bigger because we're arrogant," kids Quiambao, but adds in a more serious tone, "We try to outdo each other through good competition."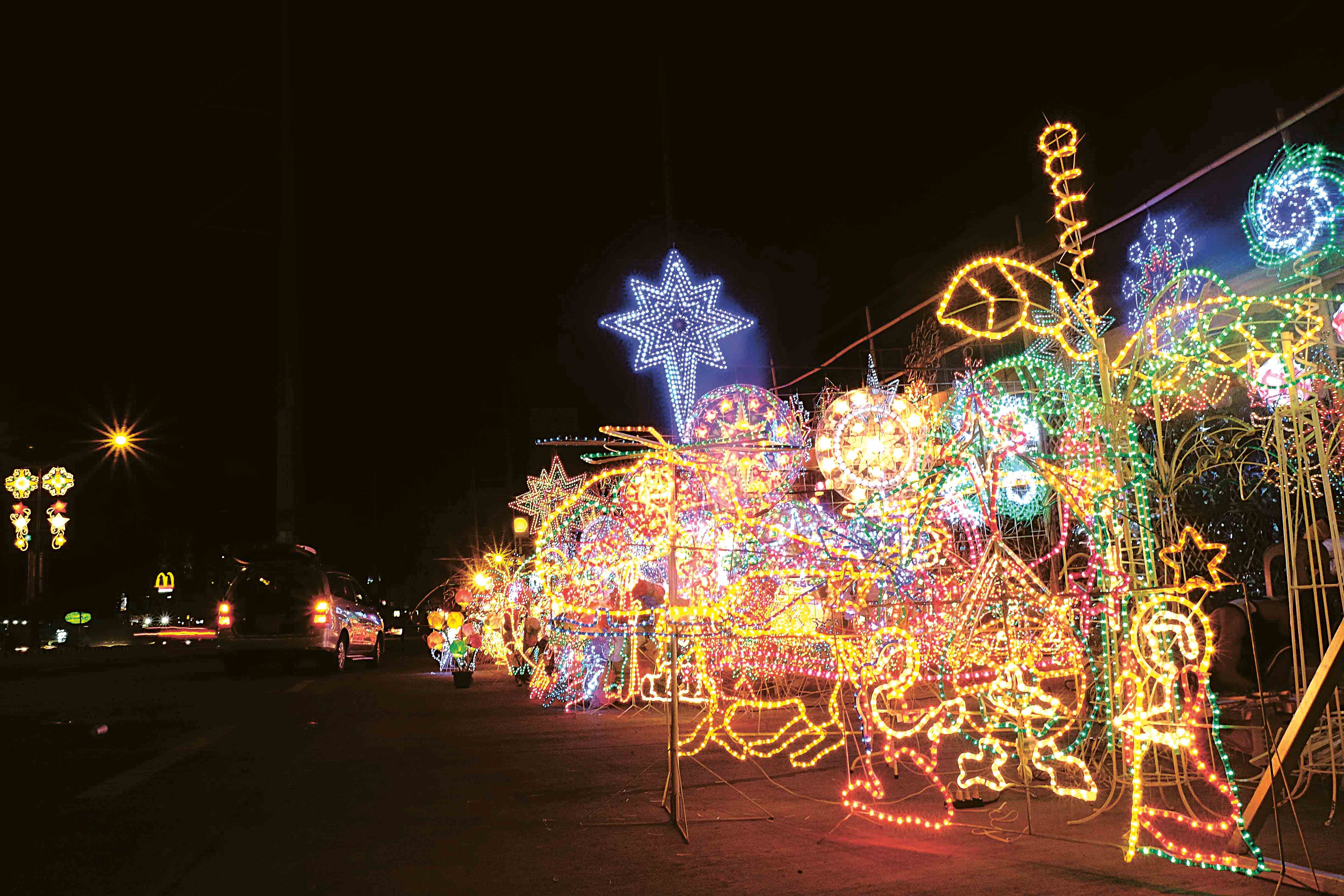 The Giant Lantern Festival
The city's affluence and the residents' ingenuity gave birth to the first parol festival in 1930, the year electricity reached San Fernando, and ever since, the Giant Lantern Festival, known as Ligligan Parol, has garnered the attention of Filipinos from all walks of life. These 20 feet high, illuminated attractions can contend with today's reworks and light shows, using a play of light and music as essential themes.
To this day, a handful of giant lanterns from different barangays compete side by side. Keeping with the tradition, bulbs are controlled by steel drums or rotors with a music box mechanism manned by a dozen people. "It takes teamwork and cooperation to operate a parol. There's choreography involved: the festival participants select the music and match the play of lights to its beat," Pangilinan explains.
In the last round of the contest, all the giant lanterns play in harmony with a brass band, similar to how the first competitions were held. The Kapampangan's versatility shines through in this festival, with many of the lantern makers functioning as designers, musicians, and choreographers. Quiwa reveals the lantern maker's creative process: "First, there should be a concept to the presentation, followed by the music that will be used. Design comes in third."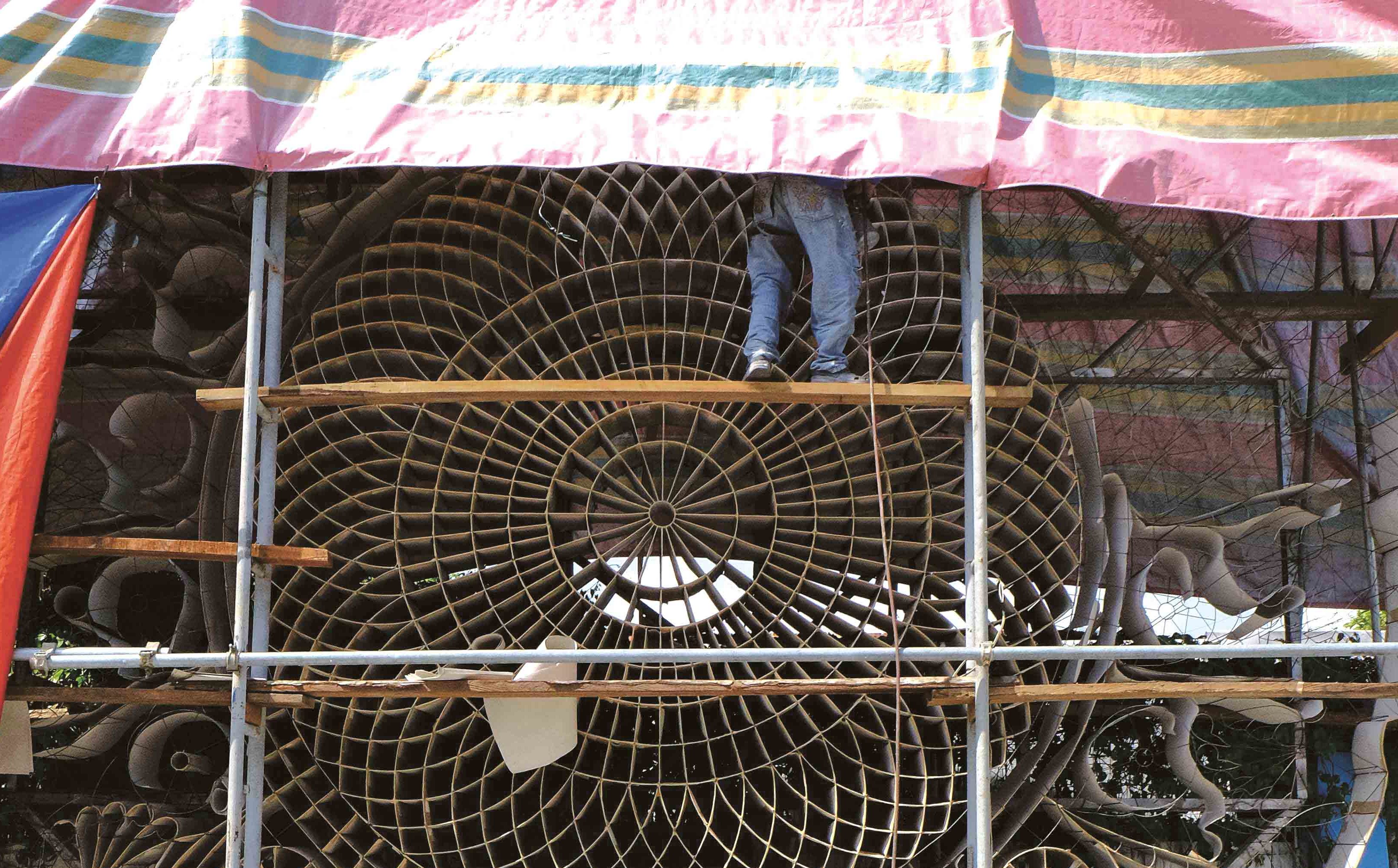 Reviving the tradition
"We consider the giant lantern to be the single biggest promotional activity for our lantern making industry," says Pangilinan. San Fernando merited its title the "Christmas Capital of the Philippines" because of this dynamic enterprise.
Owing it to the Kapampangan's spirit and pride, the giant lanterns have also served as a beacon that restored San Fernando's once fading community. After lahar devastated the city in 1995, several artists and lantern makers were requested to help revive San Fernando. "The parol became the Kapampangan's guide for returning to their homes and their regular lives, and for reviving Pampanga," shares Quiambao.
San Fernando bounced back within three years, and the lantern-making tradition has been prosperous since—the Kapampangans consciously working on keeping it that way. "We have a very strong and active private sector participation in governance. For the festival, and for other activities as well, it's always the private sector who volunteers to organize. Our role as the tourism office is [to serve as] the secretariat," Pangilinan discloses.
 "I'll continue as long as I can. I don't want San Fernando's tradition to die; it should be taught and passed down to the youth." Arnel Flores
Preserving the custom
A giant lantern costs between P500,000 to P700,000 to build. Along with the city government's aid and programs for lantern makers, the local government gives a subsidy of about P150,000 for building the massive parols; the rest of the funds are sourced from solicits. Bayanihan transpires in these cases, wherein the community extends help through volunteering labor, providing food for the workers, donating light bulbs, and the like.
"There are only a few lantern makers left who know the craft, from its history to modern days. Lantern vendors are different; their target is strictly monetary," Quiambao stresses. Although modernizations are highly welcome in a business that relies on technology, understanding the parol's beginnings will keep the designs and the tradition's spirit flourishing for years to come. The movement to preserve the tradition is focused on documenting the craft, consciously advocating Kapampangan culture in the city's branding image, and teaching the art of lantern-making to the next generation.
Quiambao, Quiwa, and Flores all say that lantern-making isn't something you study in school. It takes years of practice; all of them started learning it at a very young age, and they credit their magnificent designs to the vividness of their imaginations. "That's important. Even if you're good with your hands, it all still starts with the mind. Your hands cannot draw anything if there's no idea in your head to begin with," adds Quiwa. These masters have learned to create their designs by freehand, a painstaking process that requires engineering know-how, and they draw inspiration from their surroundings, never failing to come up with something new every single year. These are the concepts and legacies they want to leave behind. "I'll continue as long as I can. I don't want San Fernando's tradition to die; it should be taught and passed down to the youth," says Flores.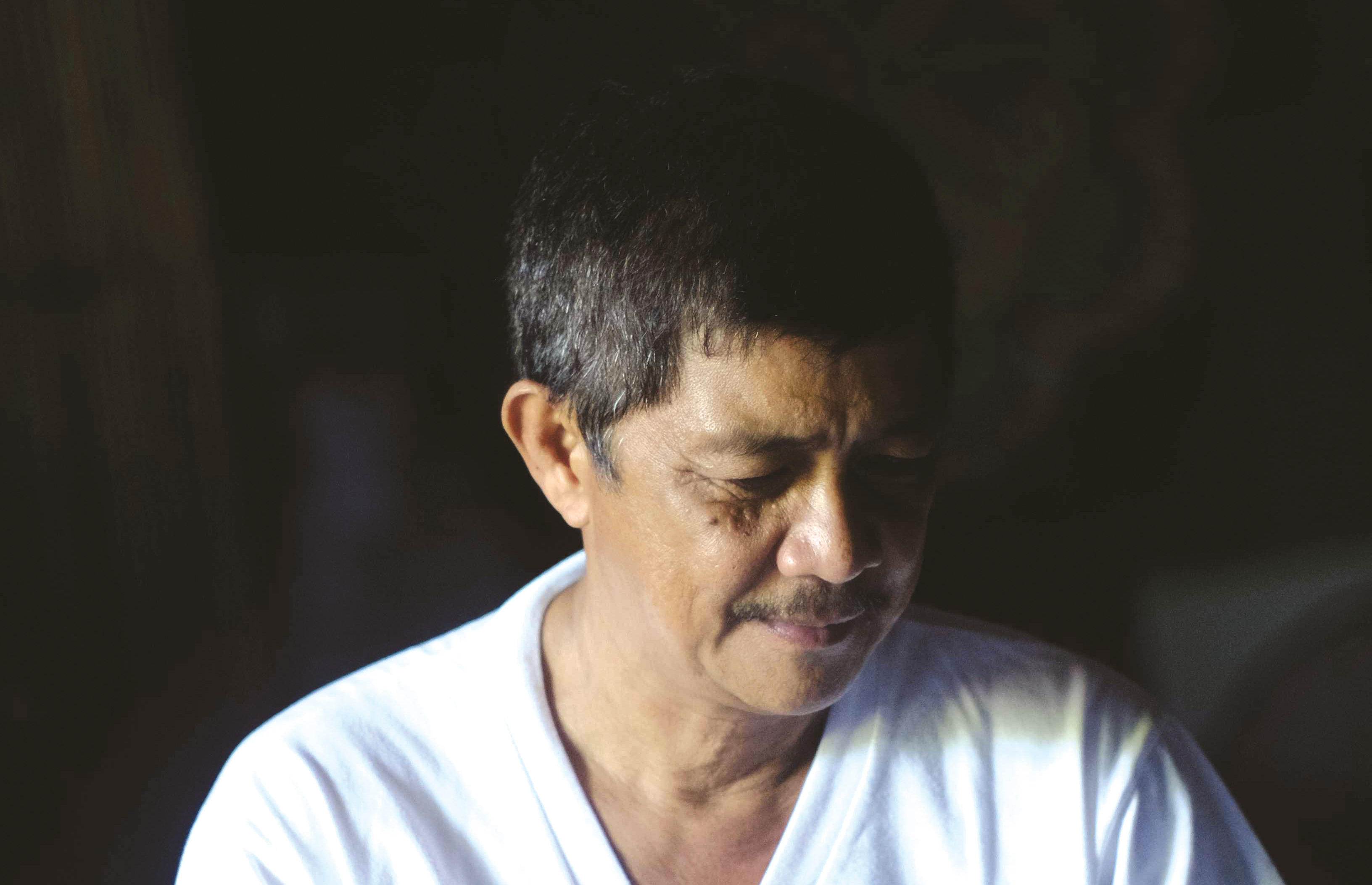 A step towards globalization
Today, innovations have allowed computer programs to accomplish the meticulous details that come with parol designing. This has made the business more enticing to the younger generation. In fact, Flores says, "Lantern-making has become more difficult and complicated now, because lantern makers now are more knowledgable. The older ones are [surprised] by the younger ones, because they come up with things that have never been done before." Such modifications include using sustainable products as materials: Flores has introduced the use of cloth, while Quiwa turns to fiberglass for his contracted projects. LED lights are also commonly used nowadays, making parols more durable and attractive to the local and international markets. It's a move towards globalization, Quiambao suggests. "That is the [way of the] future. My slogan is "Parol ng San Fernando, tanglaw ng buong mundo," meaning, we are going global. We now make lanterns for Dubai, Saipan, Guam… what we make are based on their cultures, on what their traditional symbols are. The parol has now crossed cultures."
Indeed, the light that sparks the streets of San Fernando is now shining across the archipelago and the world. This attests to an artistry that, with its practitioners' diligence and its community's support, has defined a city and ultimately changed its residents' lives.
TAGS: giant lantern festival lantern lantern-making ligligan parol nolisoliph pampanga parol san fernando