Ang Pagdadalaga ni Maximo Oliveros producer: Film can be a good medium for advocacy
"I respond to issues that affect me or others," says film writer and producer Moira Lang of her socially relevant screenplays
Dec 6, 2016
For Moira Lang, producer of such films as Zombadings, Ang Pagdadalaga ni Maximo Oliveros, and the internationally acclaimed Norte, Hangganan ng Kasaysayan, the personal is often the most important thing.
"I'm a writer-producer. I want to be part in the telling of stories that move me," she explains at a rally organized in the wake of the murder of transgender woman Jennifer Laude. "If socially relevant issues get touched on, then that's just a coincidence. I am a part of whatever world it is we're in, be it the Philippines, the bigger world, the transgender world, or the world of filmmakers. I respond to issues that affect me or affect other people, or people who do not have enough champions."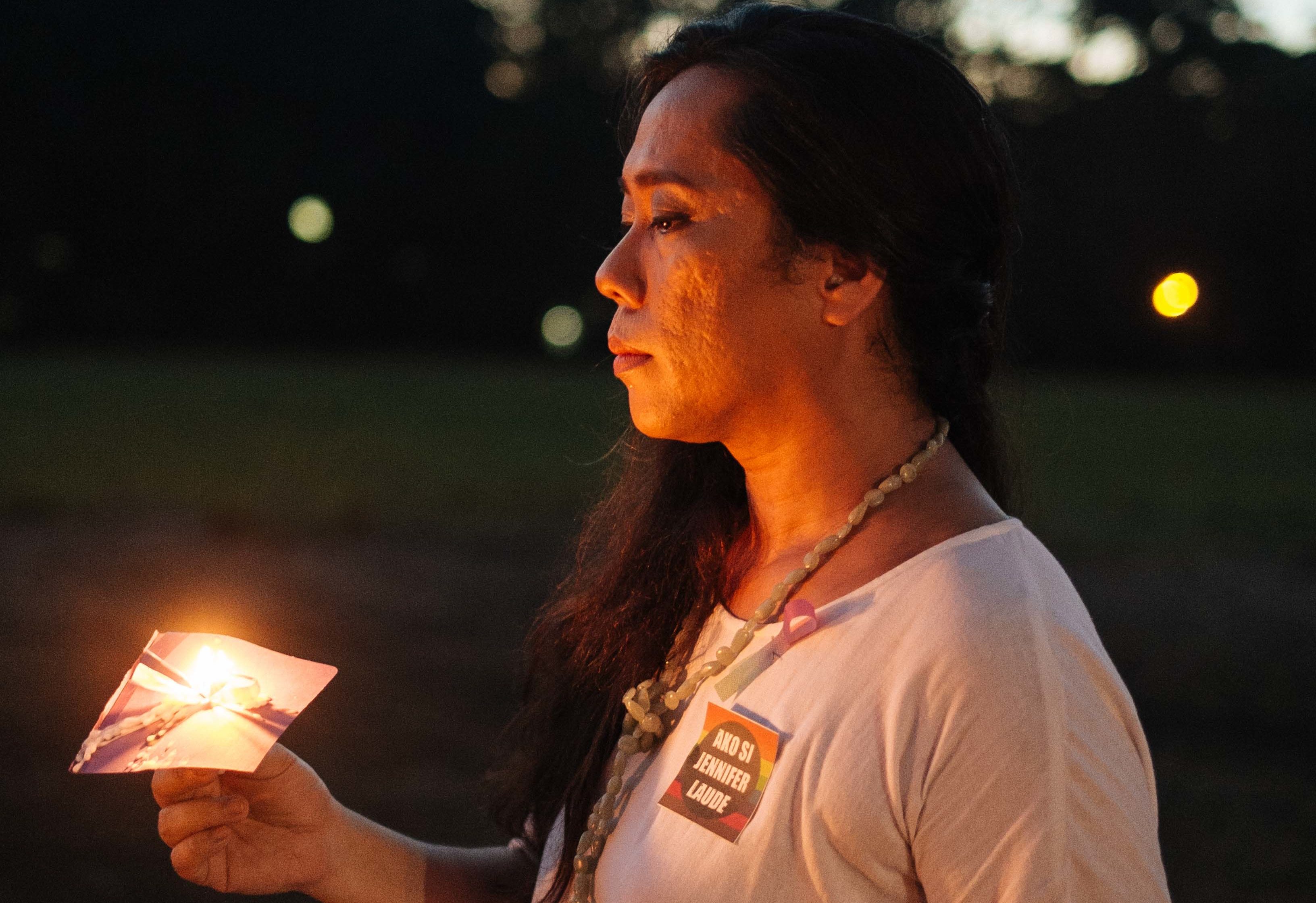 "I tend to favor stories that are in a way 'orphans,'" she continues. "Meaning, there aren't that many people who want to tackle them—films that are not obvious at first, when nobody else or only very few people can see it."
"Tell stories that appeal to you, that excite you, that move you. Don't try to second-guess what will be the next box office hit. It has a tendency to make your work less than sincere, and that will show."Moira Lang
Despite this, the projects that Lang works on don't always begin with social issues. "In the case of Zombadings, it started with the issue of discrimination and labeling against homosexuals. Other times, it starts with the character. In the case of Maximo Oliveros, my collaborator wanted to make a movie about a young gay guy. From there, it evolved into a story of a young boy who happens to be gay or transgender.
"It's organic," Lang says. "We are open to the story and the issue coming together and becoming something unexpected and hopefully moving."
She doesn't make films to be an activist, although she admits that film can be a good medium for advocacy. "For me, that's not how I approach it; [for me], first, [I am] an advocate. [Being a filmmaker and being an activist] are separate roles, yet are inseparable. It comes off as fake if you persist in making a movie socially relevant when, in real life, you're not really socially aware. For me, it's more important to be a good person first; the film will follow naturally."
This commitment to authenticity shows in her advice for would-be filmmakers: "Tell stories that appeal to you, that excite you, that move you. Don't try to second-guess what will be the next box office hit, what will be the next hit in the international film festival circuit, what will win all the awards. Kasi that is an exercise in futility. And also, it has a tendency to make your work less than sincere, and that will show."
As for the rest of us and our own advocacies, Lang returns, as always, to the personal. "You have to start with [the] smallest circle that you belong to; start with your family. If you can't influence them, how will you influence a bigger community, 'di ba?"
TAGS: ang pagdadalaga ni maximo oliveros cinema filmmaking moira lang movies nolisoliph zombadings