Spend your next coffee break at this container cafe in Cubao
Hustle Cafe's the only place you can get coffee soda
info
Hustle Cafe

Cafe

3 p.m. to 10 p.m. Mondays to Fridays, 3 p.m. to 8 p.m. Saturdays. Closed on Sundays

0916-6557485

₱

P300-P500 for two
If there's anything I'd wish on my enemies, it's that they work hungry and sleepy. It's the worst feeling, as I'm sure many of you are aware—you're fighting to stay awake, concentrating on the task at hand while ignoring the grumbling of your stomach.
But because you're not my enemy, I'm going to share with you a tip: There's a place in Cubao where you can spend the entire day working or studying and not get kicked out, and they have food and coffee.
Hustle Cafe and Racket Room occupy a lot on which what used to be a house, being located in one of Cubao's residential areas. Now they serve as the area's sole cafe and co-working space.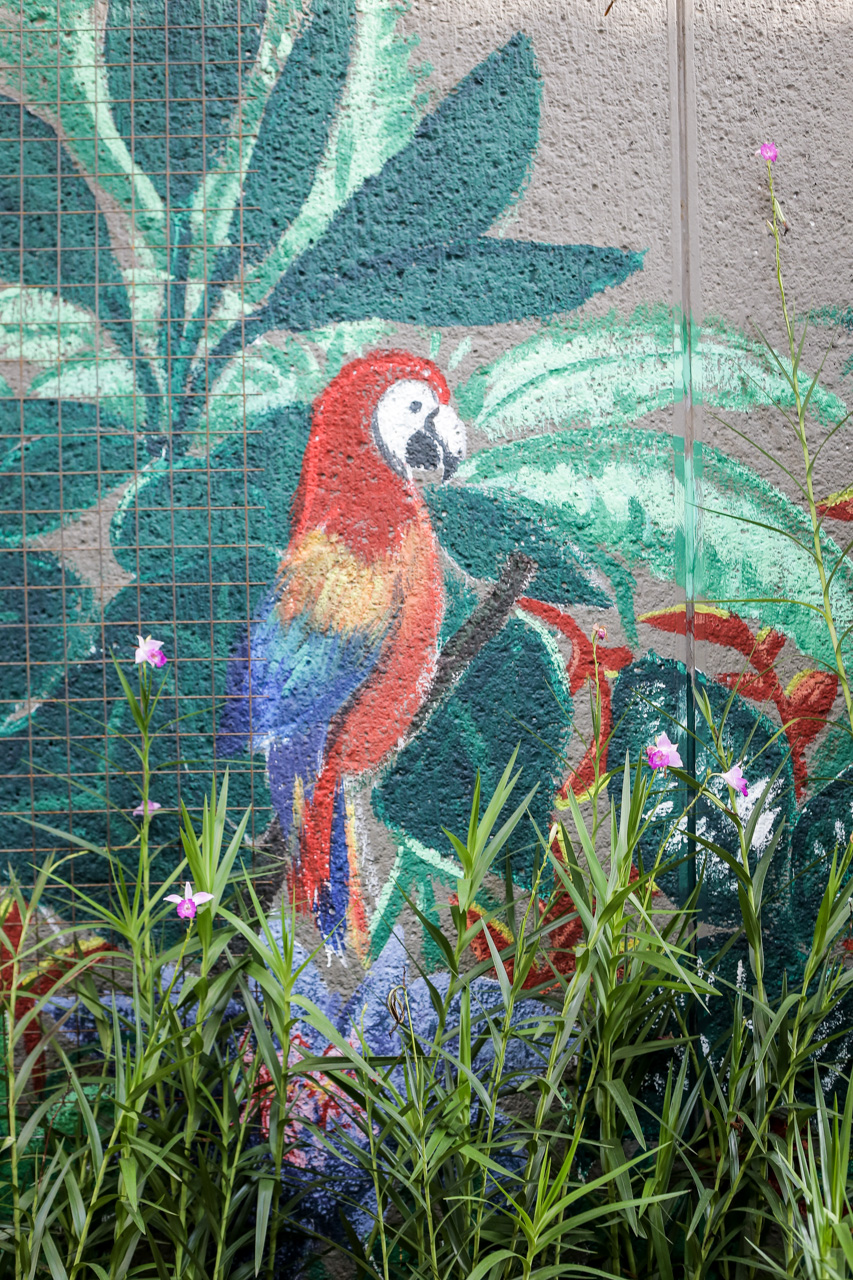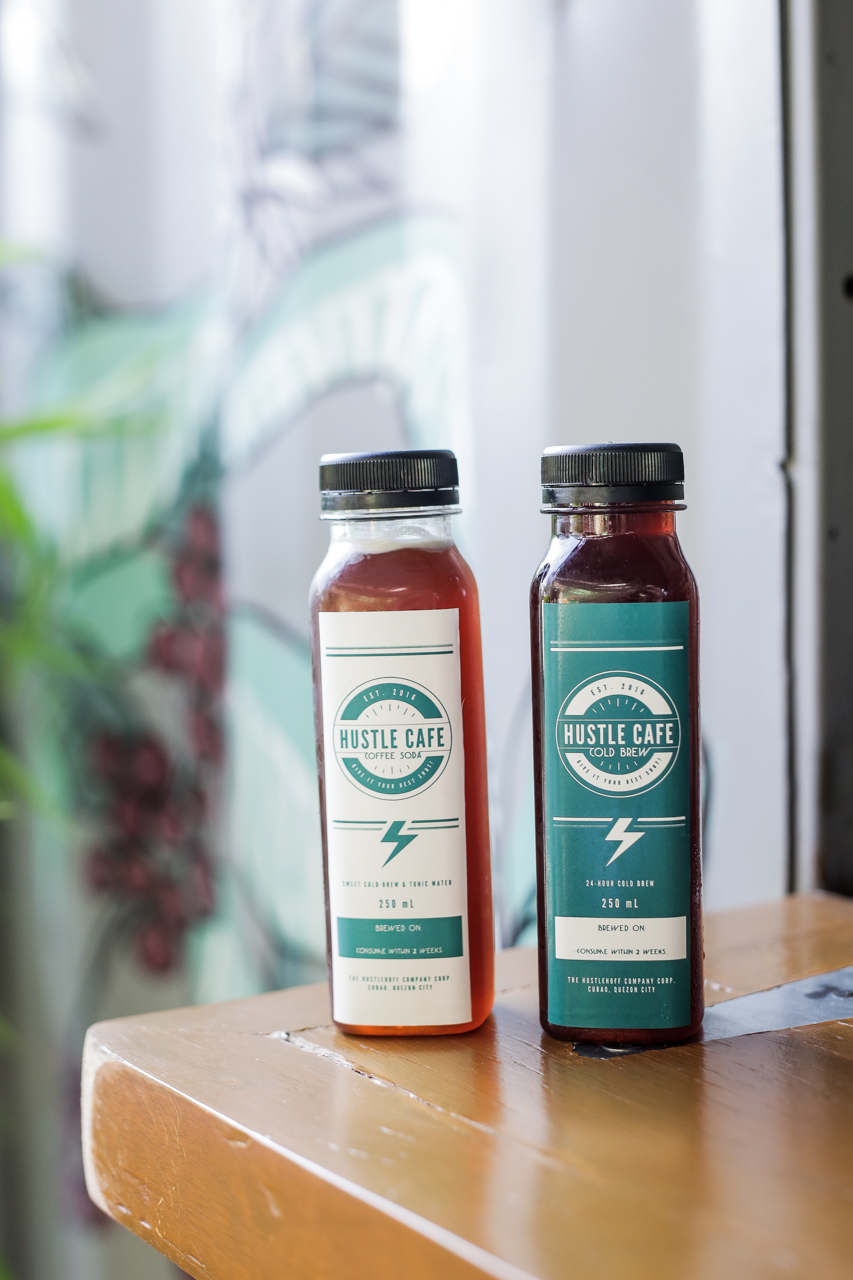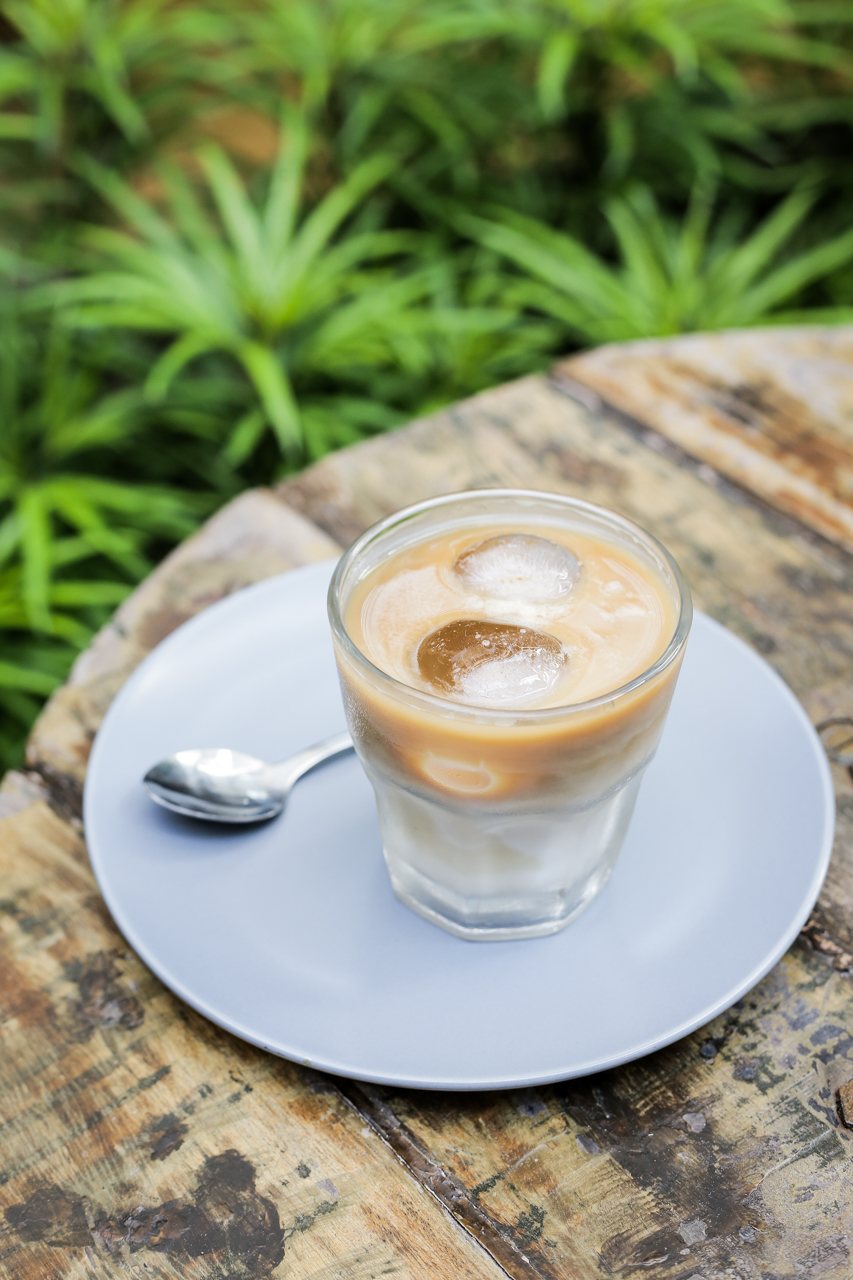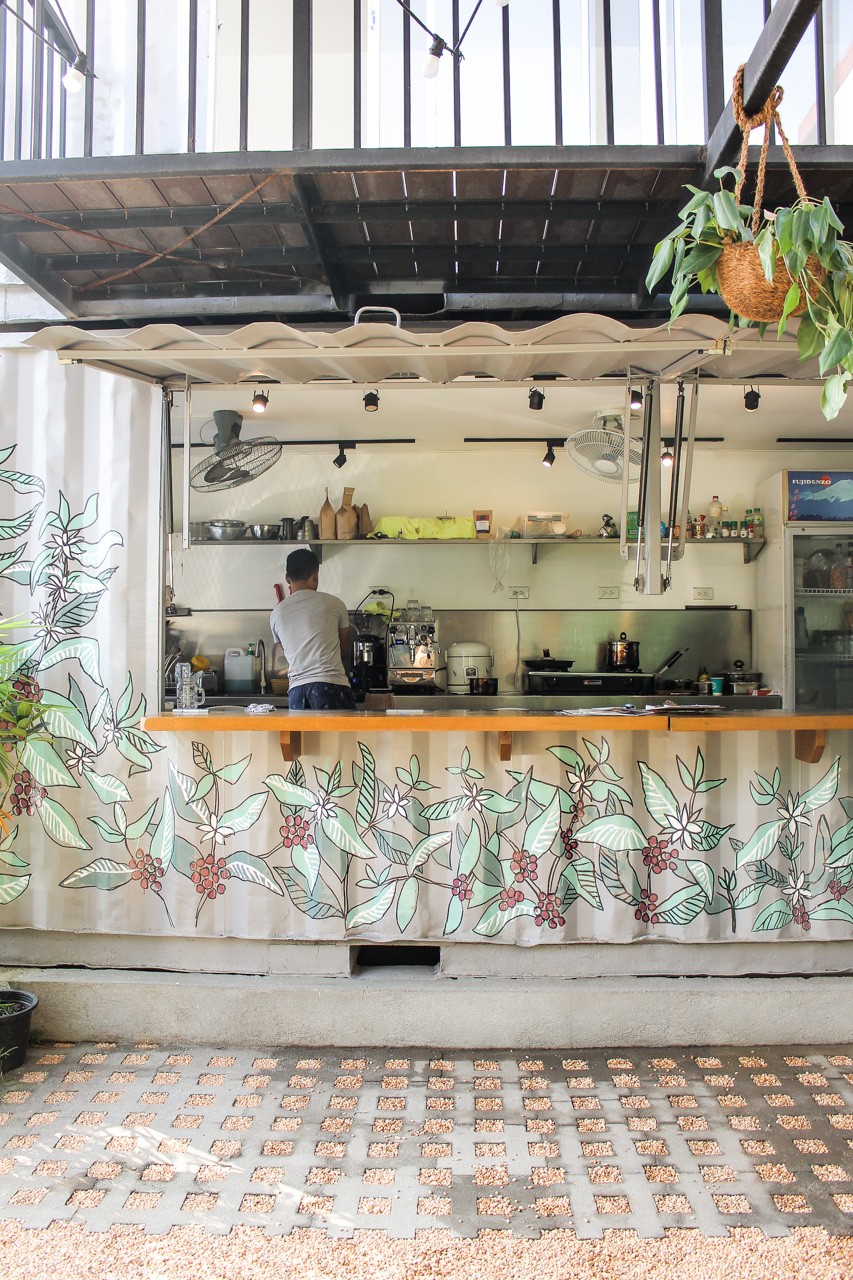 True to its name, Hustle Cafe is made for the hustlers—go-getters raring to finish projects, and those looking to start anew. Just like Gender (yes, that's his nickname), a former out-of-school youth that joined Project Opportunities, the social enterprise that you could say birthed Hustle Cafe.
"We had a project [where] we were supporting them (Hustle's baristas) for training," Calel Gosingtian, one of Hustle's owners and founders, shares. Gender, one of their baristas, is a graduate of their out-of-school-youth internship program. "We had them trained by the best cafes: EDSA BDG, Yardstick… We created a program where they can intern in EDSA [BDG] for two weeks, then Yardstick for two weeks, then other restaurants and cafes for two weeks each."
Now on its second run, the project now also trains youth for work in fields like metalworking and in barbershops, aside from cafes.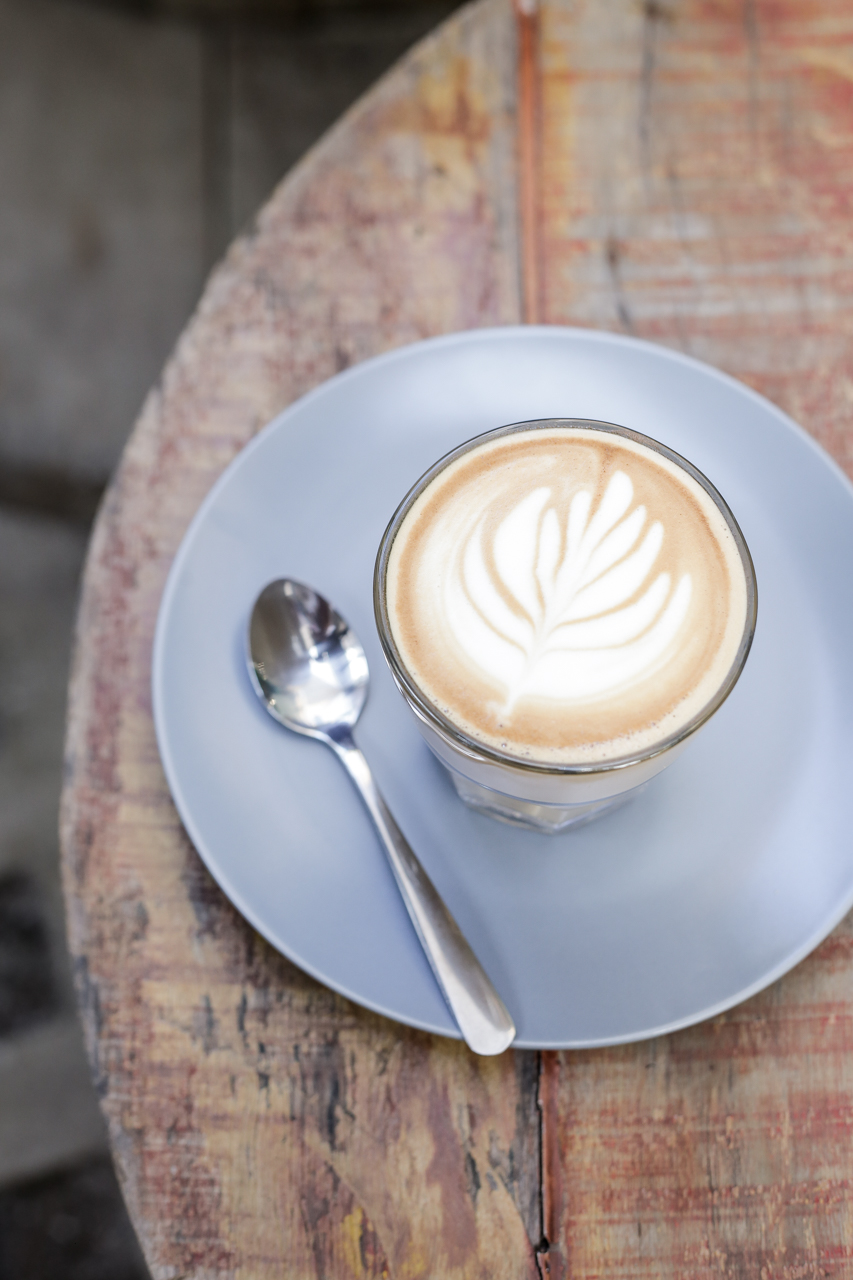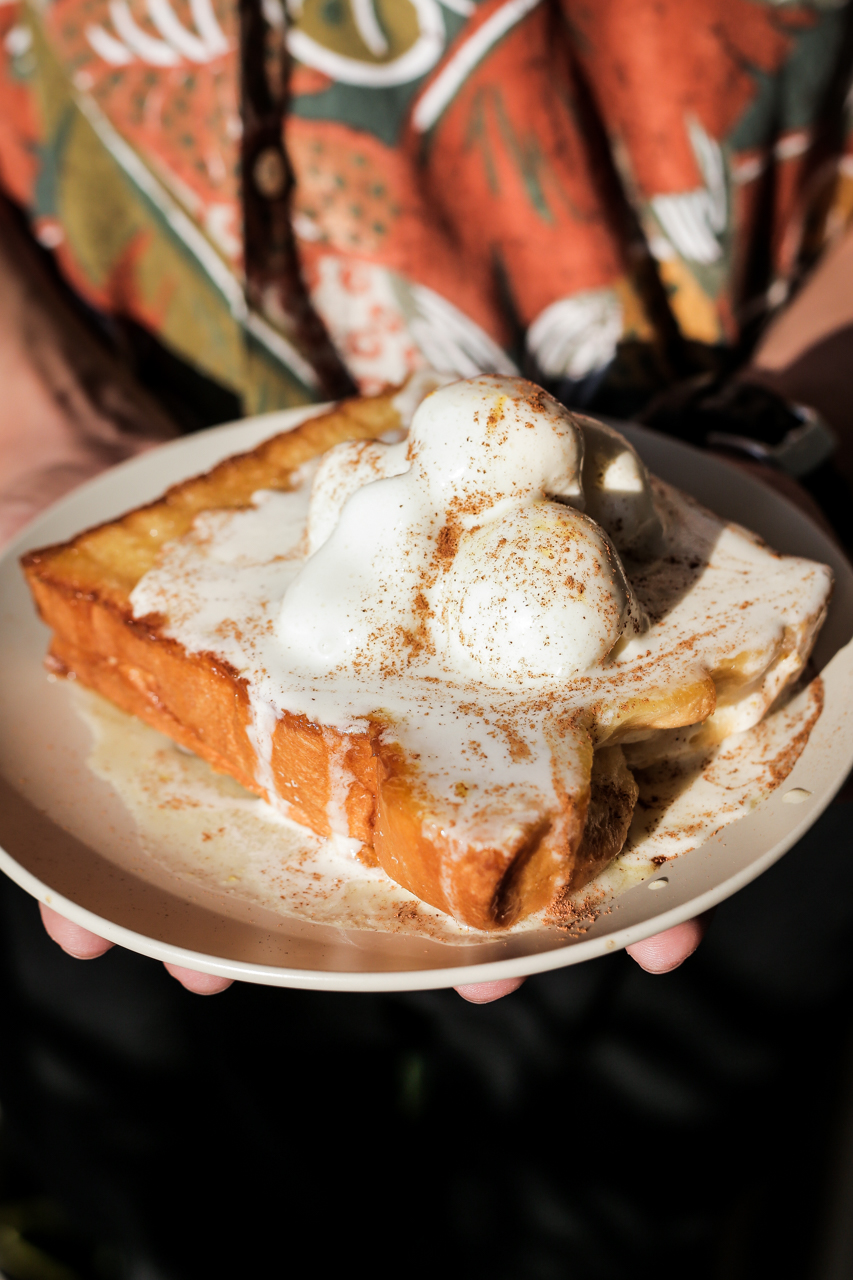 As a cafe, Hustle of course prides itself in its brews. They primarily use three types of beans: Sagada for their espresso and cold brew, Dark Matter Theory, EDSA BDG's house blend, and Panama Natural for single origin Aeropress coffee.
If you're looking to try a cup that's decidedly different from other coffee shops, try their coffee soda. "If you've ever tried espresso with tonic water, I figured maybe you could do something like that but with cold brew," Gosingtian shares. Basically, it's cold brew coffee with Indian tonic water and sugar syrup. It's got a mild fizz, a bit of a lemony hint, but is still primarily cold brew.
Aside from their brews, it's their mom-approved dishes that those out to relax and those hard at work alike need to try. Although they got a chef friend to help them out with the menu, ultimately it's his mom's word that decides if a dish makes it out the kitchen. "My basis is my mom. If she likes it, we'll sell it," Gosingtian shares.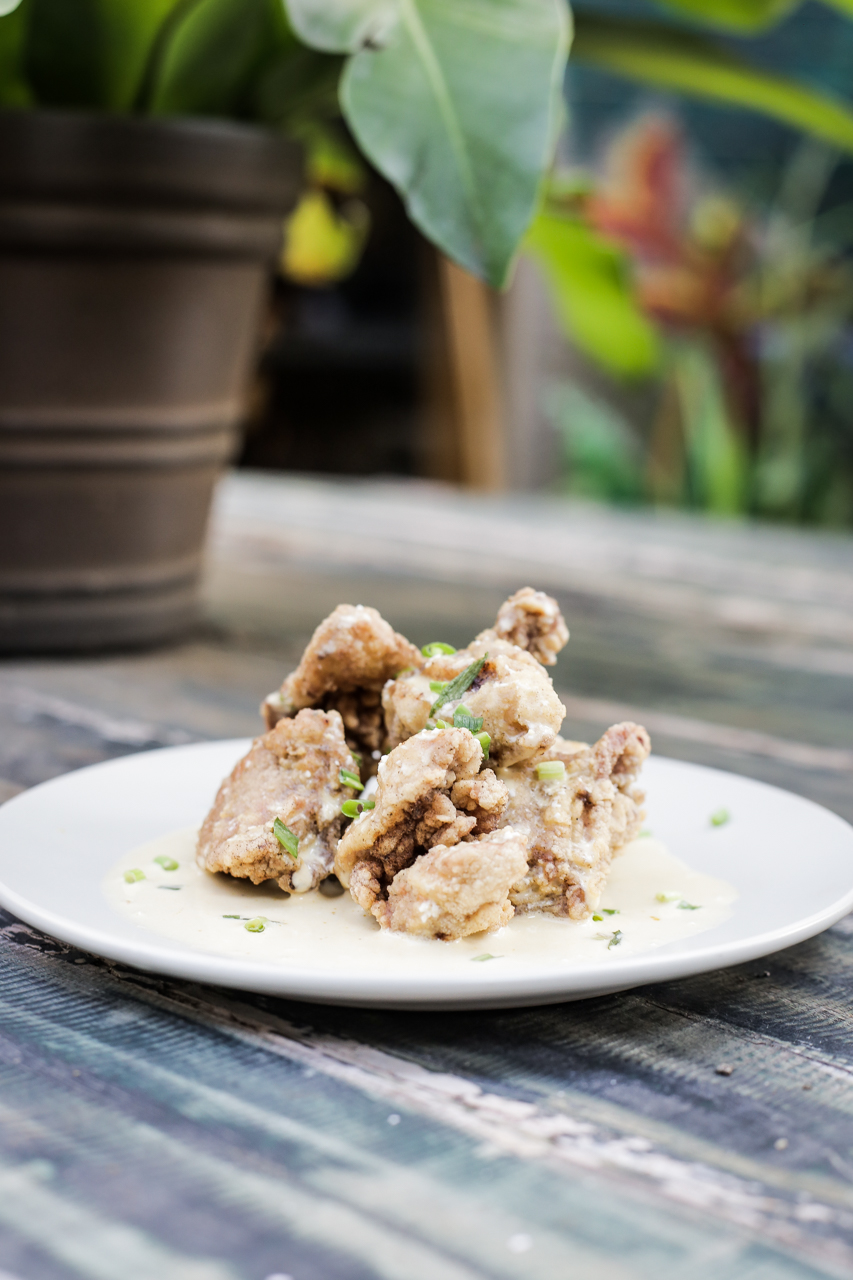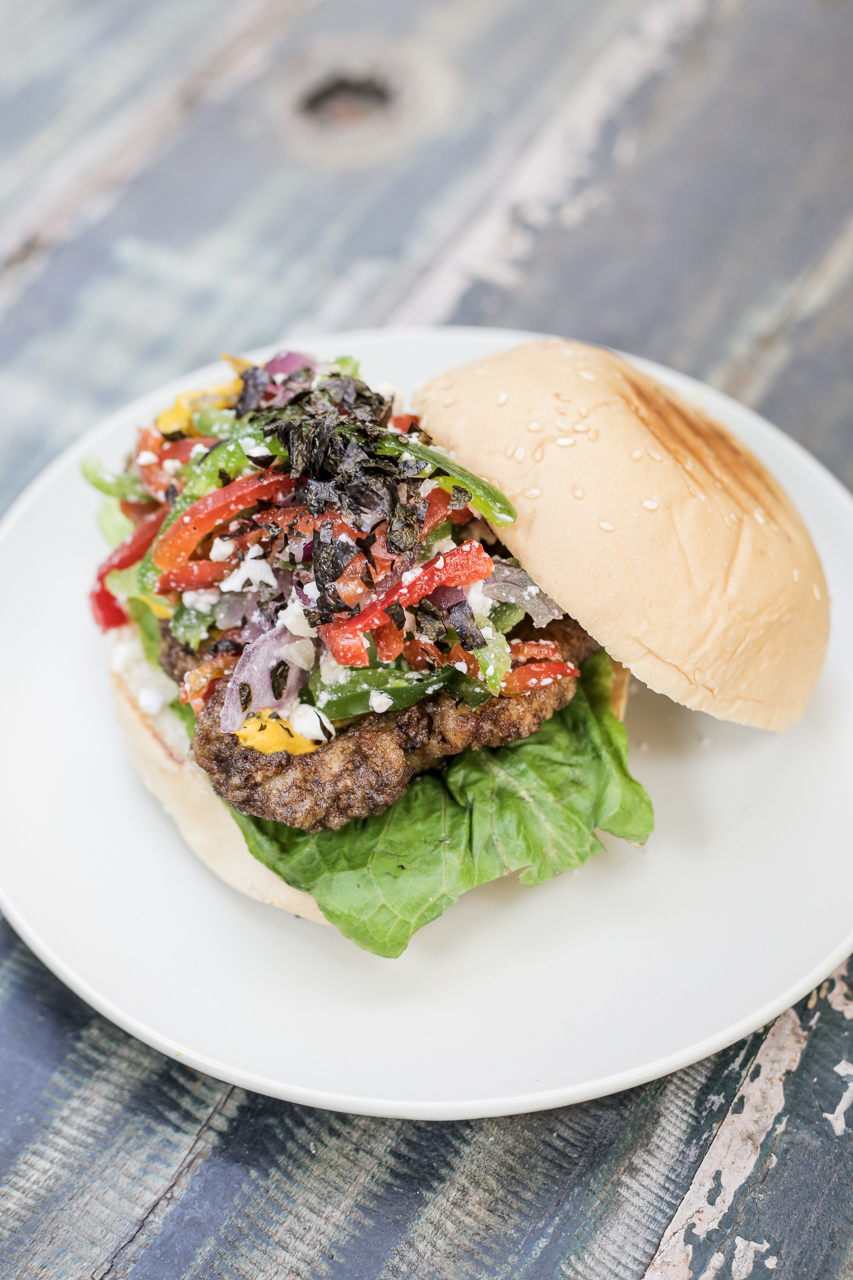 Those in love with salted egg should try Hustle's take on the flavored chicken poppers. Unlike the usual salty-savory salted egg, this one is a little sour thanks to the vinegar mixed into it.
To make the most of the salted egg, they put the egg whites on top of their fish burger. Unlike other fish burgers that, personally, taste a bit boring (just fish and some sauce between buns? Bleh.) Hustle Cafe's rendition comes topped with a refreshing mix of greens, bell peppers, onions, and even bits of dried seaweed. It's a mouthful and has a tendency to fall out of the burger, but it's a negligible inconvenience.
There are also more sugary options for snacks. The cinnamon marmalade brioche, for example, is what I'd imagine would be a heavenly mid-afternoon pick-me-up. The thick slice of brioche is doused in a sweet, lemony marmalade, topped with scoops of vanilla ice cream and sprinkled with cinnamon.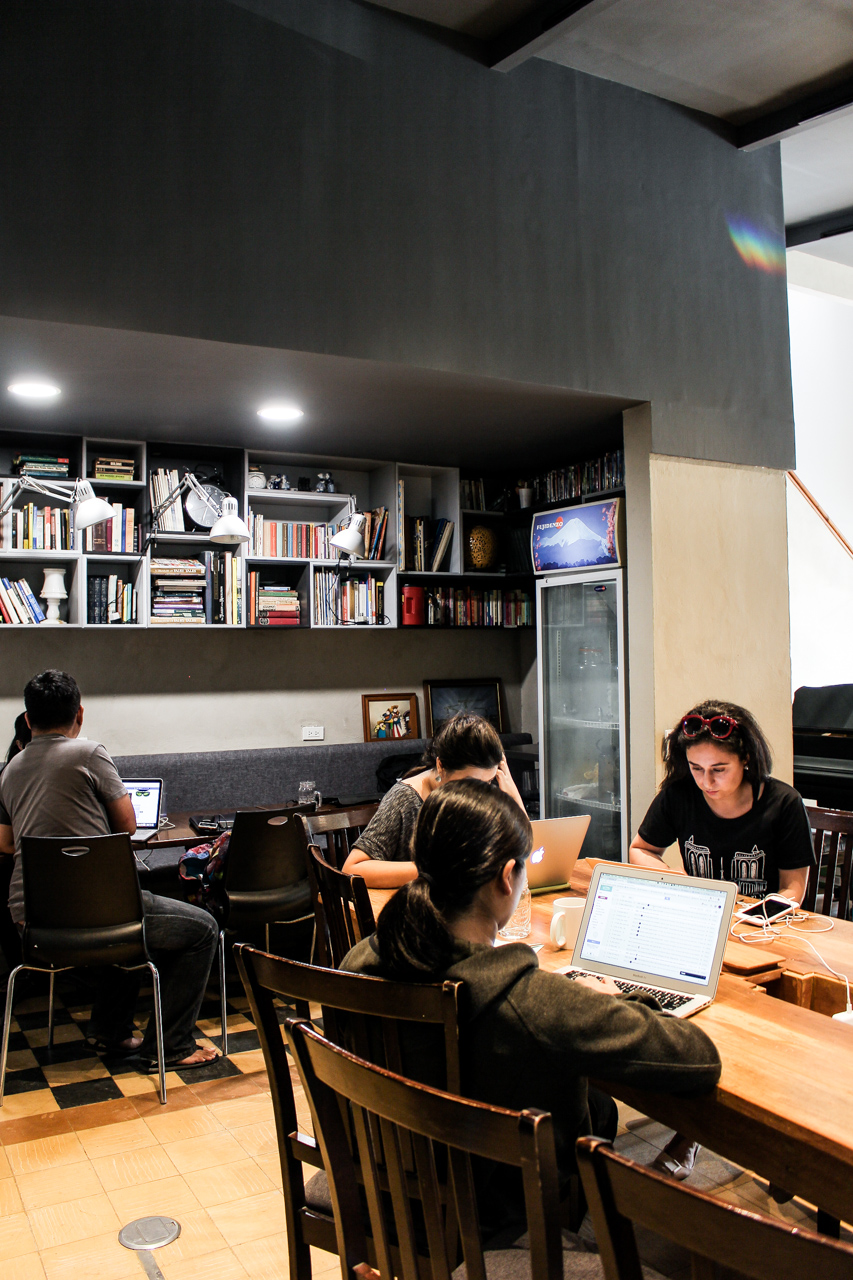 Once you've had your fill, move on over to the two-storey Racket Room next door. This is the co-working space's second branch (the first being in Timog). You can use the space per day for P600, weekly for P2,400, and monthly for P6,000. Renting a spot at Racket Room include use of electricity, internet, utilities, and even secretarial services. The best part? You can bring in food from Hustle Cafe, so you can work and eat at the same time.
TAGS: cafe city guide co-working space coffee Cubao eats french toast hustle cafe nolisoliph quezon city racket room restaurant salted egg
WHY GO?
Hustle is one of the only places (if not the only place) to get coffee soda. Pair it with their salted egg chicken poppers or their fish fillet burger, which comes topped with a salsa of onions, bell peppers, and other greens.
MENU