Bao Bar houses the cheapest baos in Manila
It sells for P150 a pair, and believe us when we say that it tastes just as good without the filling
info
Bao Bar

Asian street food

Tuesday to Thursday & Saturday, 5 p.m. to 12 a.m. Friday, 5 p.m. to 1 a.m. Sunday, 4 p.m. to 12 a.m.

0926-6583918

₱

P200 for two (approx.)
There's a good reason why more and more millennials are resorting to side hustles like freelance work and small businesses. They see it as an 'escape' from their day jobs because they're pursuing something that actually gives them a sense of fulfillment.
For Trisha Katipunan and Chris Cataluna, it seems like they're off to a good start with Bao Bar. And they picked the perfect spot to set up camp—Escolta. "We wanted Escolta mainly because we want to make food and not puncture the market right away. [For example], in Poblacion, it's getting quite saturated there," Katipunan tells us. "We feel like [Escolta] is a good spot because it has a really good community. This was more feasible for us in terms of getting a space."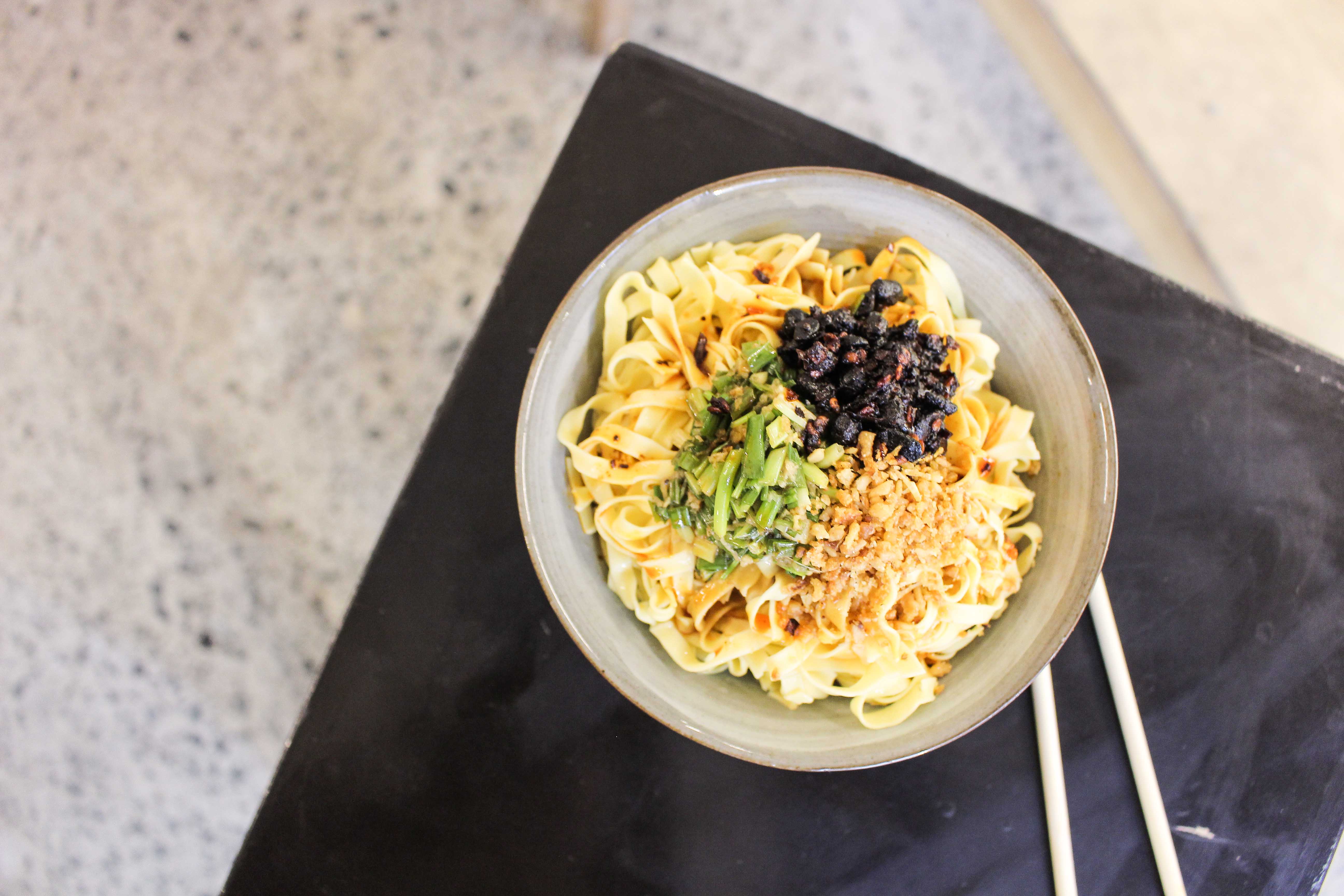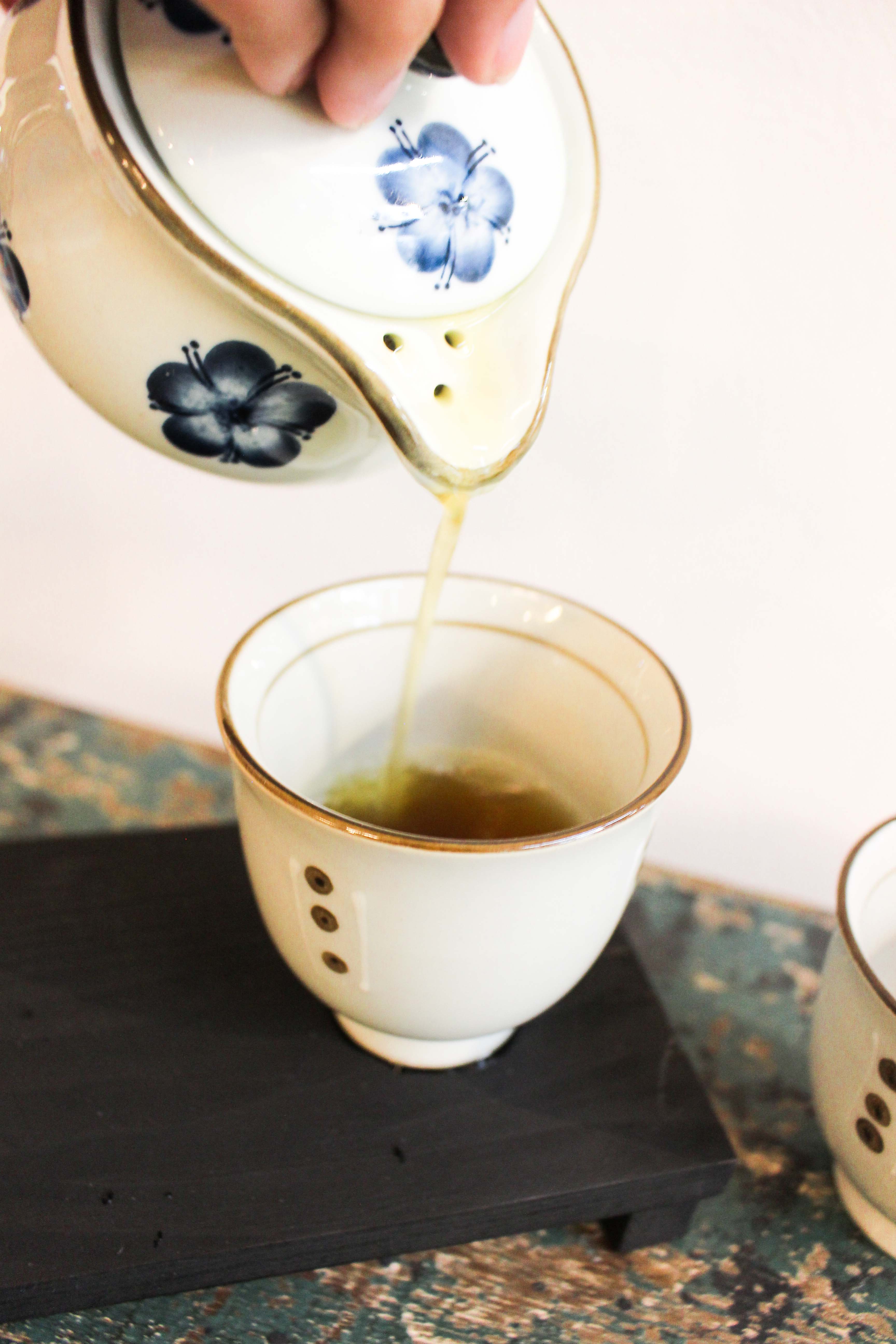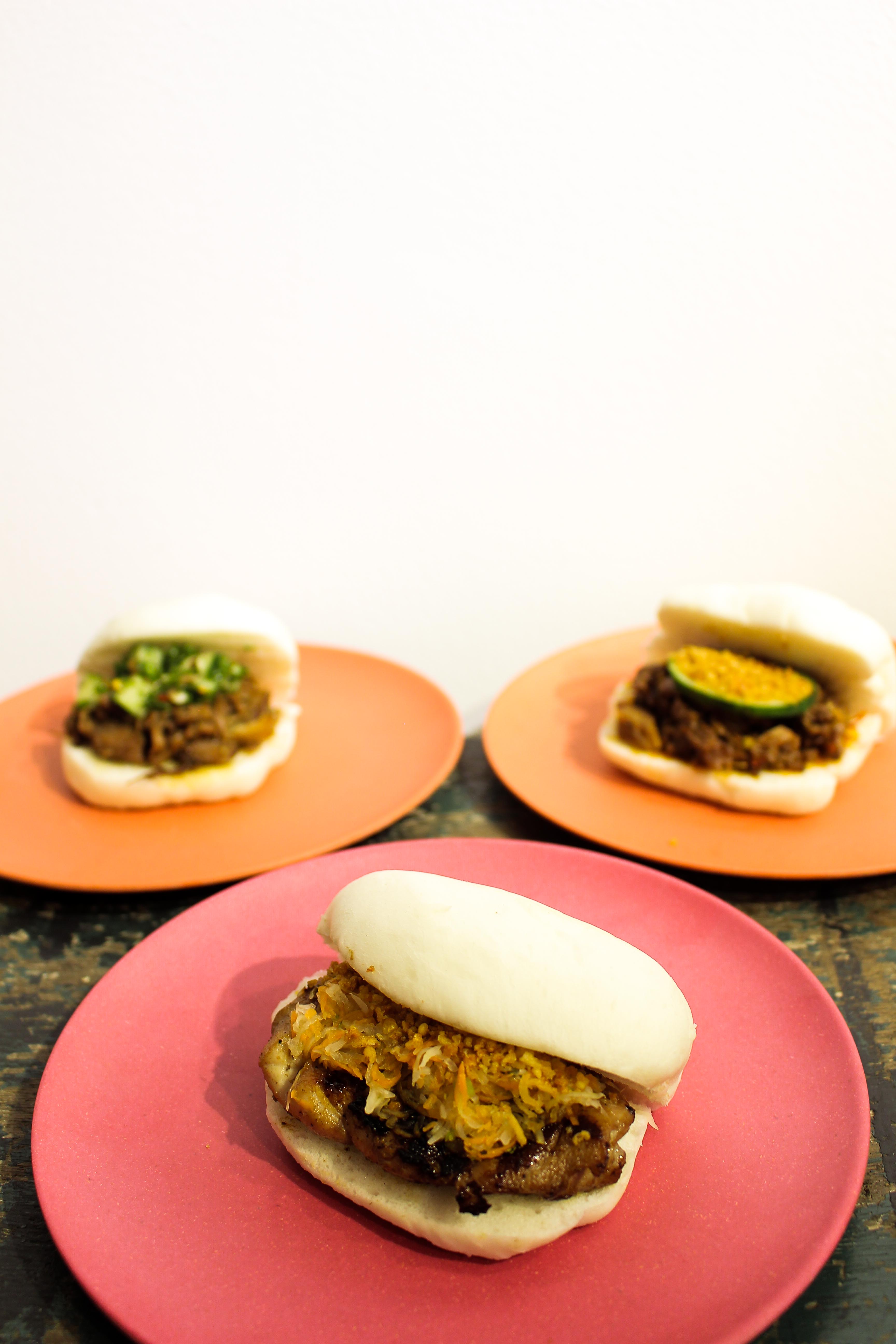 Bao, also known as steamed buns or baozi, is basically a complete meal that's conveniently packed in a white, soft bun. Bao Bar wanted an easy and simple menu, comprising of only three main dishes: the bao, noodles, and rice bowls (which will be available soon). The Drunken Noodles are egg noodles with chili oil, ginger-scallion sauce, fried garlic, sesame and soy sauce. It looks simple, but the flavors will leave you feeling full and satisfied. And did we mention that it's vegetarian?
If you want something quick, go for the bao. They offer three fillings to choose from: The beef bao boasts a Sichuan-style braised beef filling with cumin, pickled cucumber, and garlic. The tinge of spiciness in every bite is just right, so we won't blame you if you feel like going for seconds. The chicken bao is made with Thai-style chicken barbecue, green papaya slaw, and chopped peanuts, adding a bit of crunch to the already-rich flavor. Lastly, they have the pork bao, which has a spicy pork adobo filling with chimichurri and cucumber relish.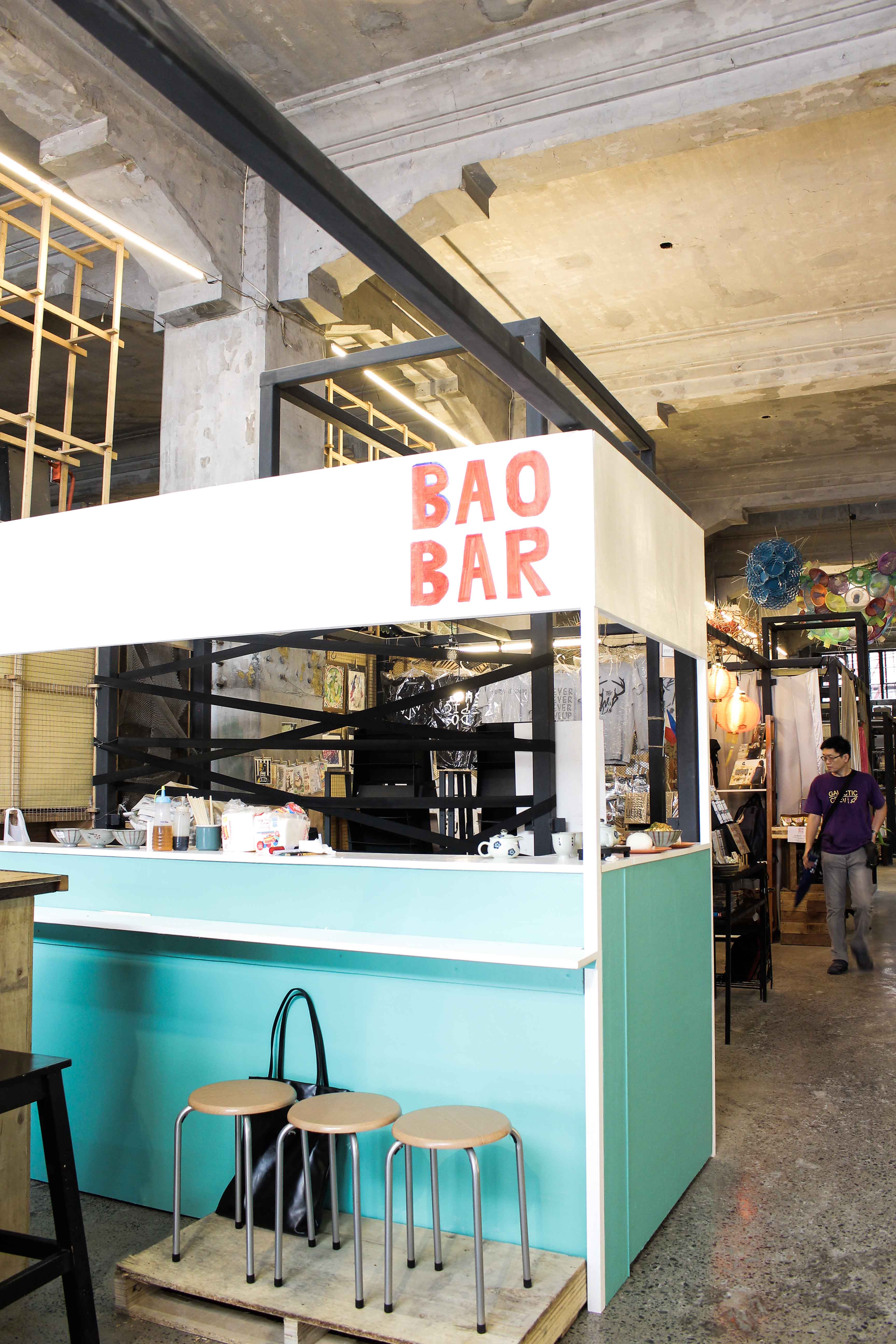 Bao Bar took three years before it reached fruition, but it's safe to say that the timing was right. "In our heads, we knew what we wanted and how we wanted to execute it. It was just recently that we're like, 'Let's stop slacking,'" Katipunan adds.
Escolta has that charm people will always come back for. Next time you find yourself wandering around the area, drop by Bao Bar for a great meal.
TAGS: bao Bao Bar binondo Chinese food city guide eats Escolta First United Building manila noodles restaurant
WHY GO?
Bao Bar serves affordable Asian street food that perfectly marries Taiwanese and Filipino flavors.
MENU