Watch this grimy 400-year-old painting return to its original color
This is how paintings are restored
Nov 13, 2017
British art dealer Philip Mould revealed how a 400-year-old painting regained its pristine condition. Mould, who also hosts BBC arts show Fake or Fortune, acquired a painting dubbed "The Lady in Red" from a private collection in London. The painting  dates back to 1618, but its provenance is unknown.
In response to those wanting sight of the uncleaned image of the #womaninred. All we know is she is 36 and it was painted 1618 (inscription) pic.twitter.com/3k8GYxvyJK

— Philip Mould (@philipmould) November 7, 2017
Based on the videos he released on Twitter, the painting looked like it has a sepia filter. When Mould first placed the brush on the painting, I feared that it may turn out a disaster—think Mr. Bean ruining James McNeill Whistler's "Arrangement in Gray and Black No.1." With gentle strokes, Mould successfully removed the grime. The result reveals vibrant colors and details obscured by the varnish.
A remarkable Jacobean re-emergence after 200 years of yellowing varnish 1/2 pic.twitter.com/yBGNGDcNd7

— Philip Mould (@philipmould) November 6, 2017
A last smear from the chin removed. I will post an image of the completed picture as soon as it is ready. pic.twitter.com/K7TSl2XdqE

— Philip Mould (@philipmould) November 6, 2017
According to Mould, the thin layer of yellowish film was the varnish applied to protect the paint from collecting dust and other unwanted debris. Aside from the protection it offers, varnish also improves the color saturation of oil and acrylic paintings. It also evens the finish of the painting. Acrylic, for example, may look dull once dry and the sheen varies depending on the mixture.
Further cleaning has revealed what could be the heraldic device of a clenched gauntlet on apex of brooch in the hair of #theladyinred. Could this be a clue here as to her lost identity? pic.twitter.com/zERwUsnrbN

— Philip Mould (@philipmould) November 8, 2017
The quick and easy removal of the varnish should not come as a surprise, though. Traditionally, varnish applied on paintings are made to be removed without incurring any damage on the painting.
"A mixture of gel and solvent was created, specifically just to remove the varnish and not to damage the underlying paint," he said. "The use of gel has developed markedly in recent years. It's different from normal restoration, with the gel suspending the solvent and working in a more controllable way."
Other than the application of varnish, here are other measures to protect your prized collection.
Environmental factors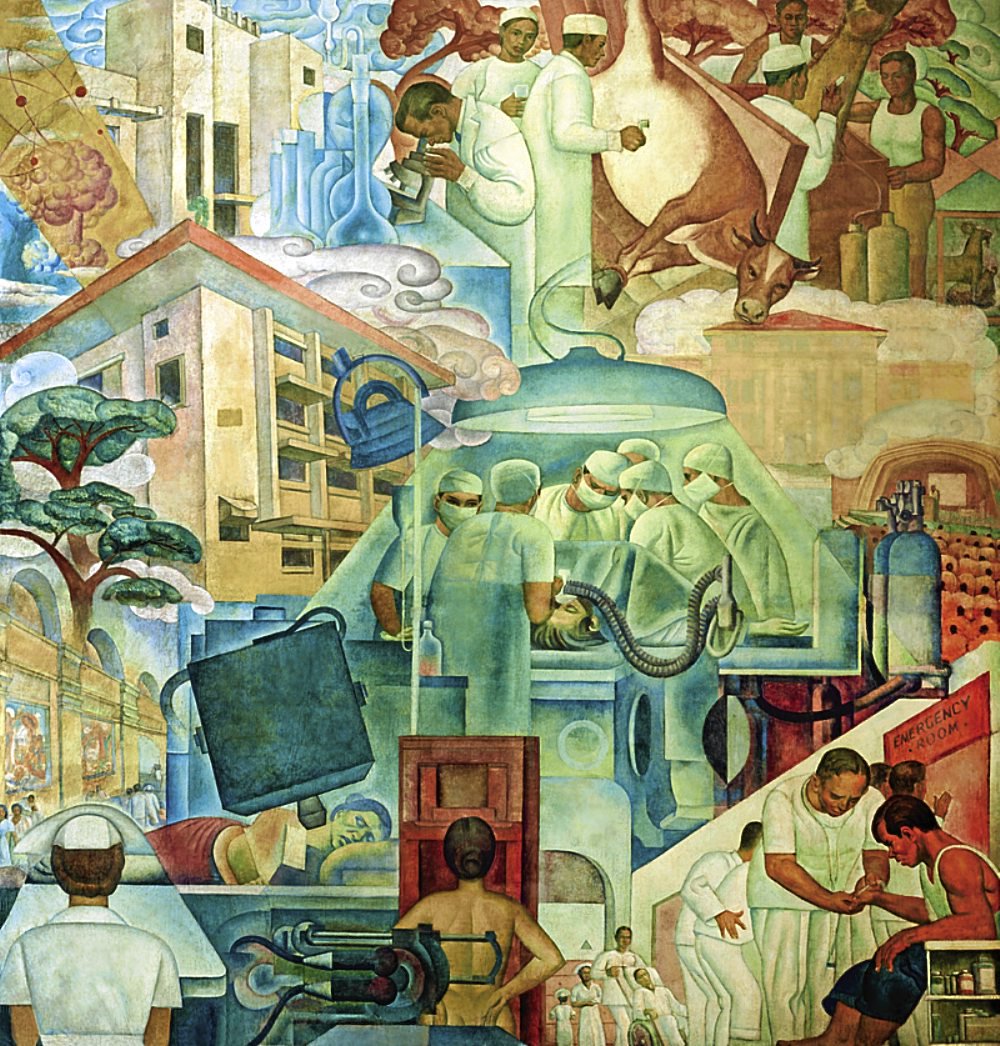 Placing art in a room instantly adds character and makes conversations easier. At all costs, avoid exposing a painting to too much light as this may affect the pigment. Heat can also damage a masterpiece by softening the paint, while moisture can weaken paint adhesion. In 2015, paintings like Raphael's "The Deposition" suffered from heat and humidity damage when the air-conditioning system of Borghese Gallery in Rome broke down. National Artist Carlos "Botong" Francisco's "The Progress of Medicine in the Philippines" displayed at the Philippine General Hospital also suffered humidity and pollution damages, but it was already restored in 2006.
Handling

No matter how intriguing a painting's texture is, never touch it. If ever you need to touch a painting's surface, it's ideal to do it with a pair of gloves; dirt and sweat from your bare hands may damage delicate art. When transferring a painting, Smithsonian Museum Conservation Institute suggests that it should not be carried by the top of the frame or stretcher. When the painting has collected dust, Smithsonian recommends the use of soft, natural-hair brush to gently remove it. Don't use cloth, feather duster, and other household items.
Framing

In a video from The Metropolitan Museum of Art, art conservator Gallagher presents the conservation process for Charles Le Brun's "Everhard Jabach and His Family." The process began with the removal of the discolored varnish, but it took the team 10 months to fully revive the masterpiece due to structural damages. In the long run, these damages can lead to cracks, ruptures, and other damages.
In the end, it's always best to consult art experts to keep your art collection at its best condition.
Here's a bonus video for you:

Header image courtesy of Philip Mould's Twitter
Read more:
Remembering the Manila Metropolitan Theater
Contemporary art finds a home in heritage park Las Casas de Filipinas de Acuzar
Local heritage sites are being restored by this unlikely group of youngsters
Tour a heritage mansion in Iloilo this Christmas
TAGS: art nolisoli.ph painting Philip Mould restoration The Lady in Red