This natural products brand is saying no to "end of contract" policy
Human Nature goes beyond fair labor
May 2, 2018
A survey done by JobStreet.com found that more Filipinos prefer job security over a competitive salary. This comes as no surprise; a majority of Filipino workers are still under contractual agreements with their respective employers.
The Department of Labor and Employment (DOLE) Order No. 174 bans labor-only contracting but allows manpower agencies to reabsorb workers if their employers do not regularize them. This leads workers to be off-loaded to another company without any job security.
Human Nature, a local natural products brand, has pledged to provide dignified working conditions to its workforce. The company is saying no to 'endo' or 'end of contract' policy to all its employees—including merchandisers, manufacturing plant workers, and warehouse personnel.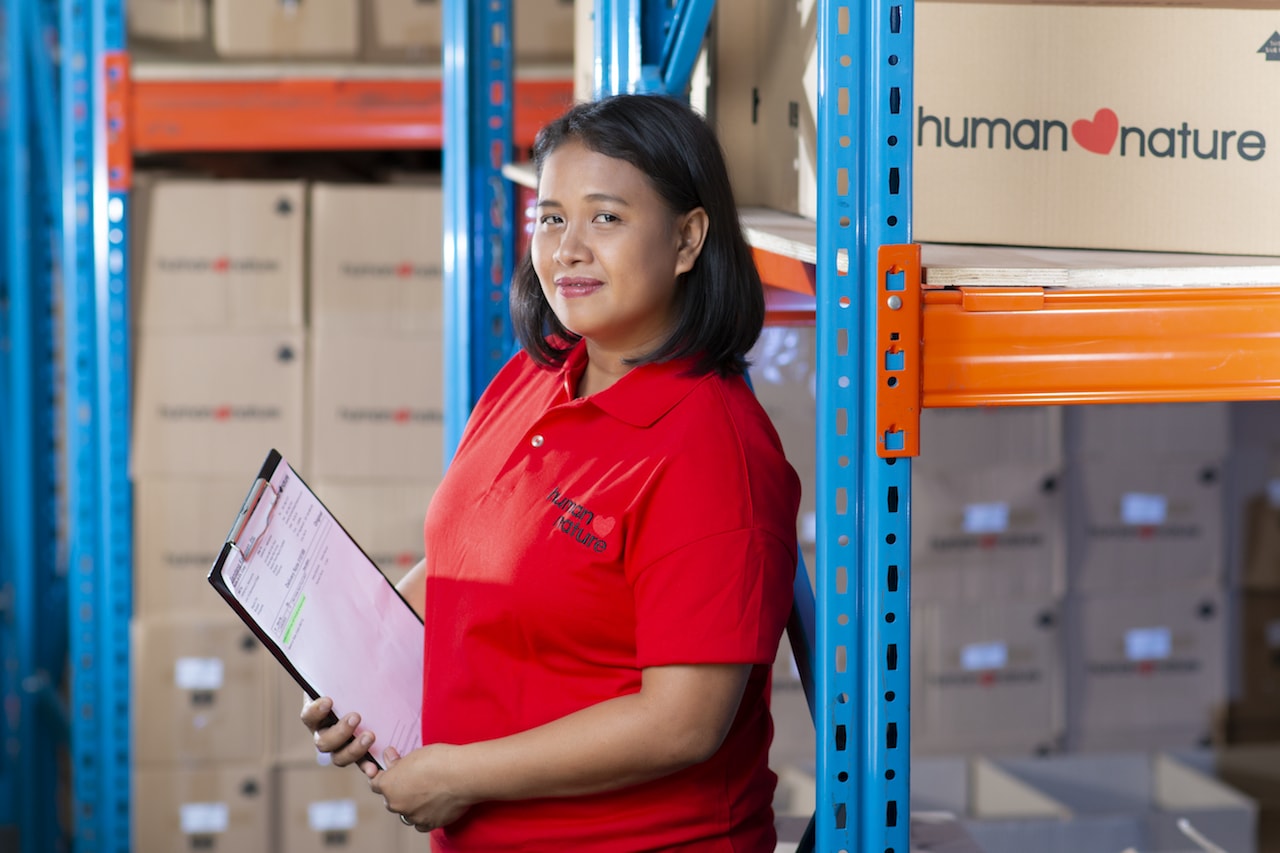 April Ritual, a former contractual employee has been with Human Nature for years now. Ritual didn't have a college degree nor she didn't have any 'connections.' When she started, her job was to handle the back-end operations. Ritual was one of the first to develop a system for the company's warehouse operations. With years of determination and hard work, she was eventually promoted to team leader.
Warehouse personnel remains at the bottom of the corporate pyramid of most companies. Employees with no college degrees are typically the ones who go longer working hours, poor working conditions, and are not given the opportunity to learn or grow beyond their job description.
I hope more companies can learn a thing or two from Human Nature. Human Nature goes beyond fair labor, they also equip their employees with training opportunities to help them grow professionally and emotionally. Some of these programs include technical trainings, financial management seminars, and even relationship talks.
How about you? What are your thoughts on endo? Let us know in the comments below.
Photos courtesy of Human Nature
Read more:
Joblessness in the PH is at its highest, according to survey
The Filipino worker's basic survival guide 2018
Read more from Bea Llagas:
Is Puerto Galera the next Boracay?
Here's a sunscreen that corals will love
TAGS: Department of Labor and Employment end of contract policy endo fair labor fixture Human Nature nolisoliph