The artist behind Garapata unveils a large mural in Taiwan
A tribute to the indigenous people known as Paiwan
May 28, 2018
Dex Fernandez, the artist responsible for the ubiquitous multi-legged ticks known as Garapata, has been hard at work the past few weeks. After having been selected as one of the artists to partake in The Hidden South, an art project and cultural exchange program organized by the local government of Taitung, Taiwan, he was immersed in various activities that aimed to reinvigorate the local communities and industries.
Fernandez, along with the other artists, were tasked to create artwork based on and reflecting the local traditions, cultures, and environment of the towns in Taitung. The culmination? A large acrylic painting on the concrete facade of a two-storey building, located in Dawu Township. It was officially unveiled last May 26.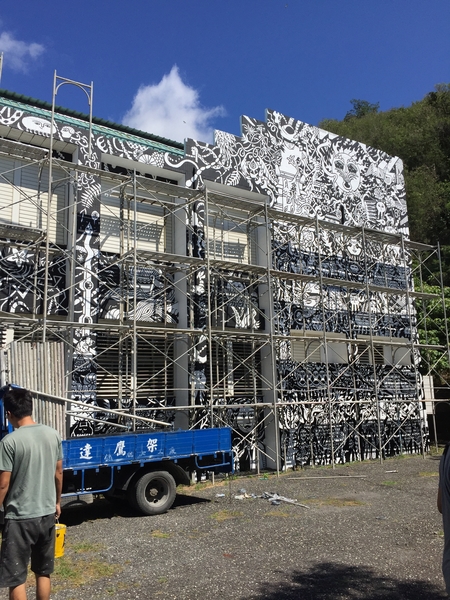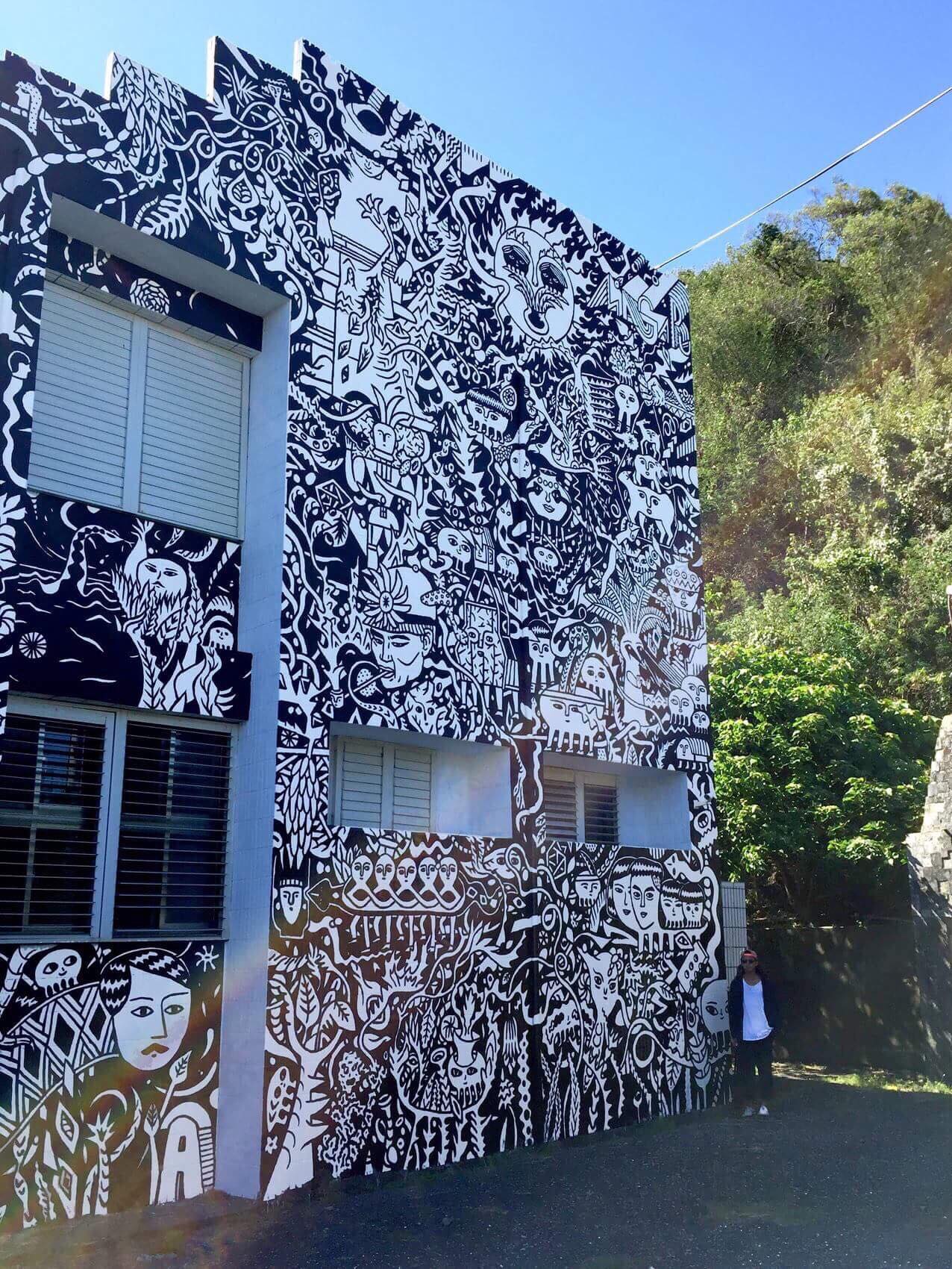 Titled VUVU and vuvu, it is dedicated to the people and spirits of the Paiwan tribe, the second largest tribe in Taiwan. To date, this is the most expansive mural Fernandez has painted—topping his work for the Palais de Tokyo last 2015. According to the artist, the mural took approximately 97 hours spread out over the course of twelve days to complete, along with the help of four painters.
The Hidden South exhibit will run until Sep. 1. For more information, visit their Facebook page.
Images from of Dex Fernandez.
Read more:
This group of artists holds workshops for communities stricken by the drug war
Have you ever tried harp therapy?
Jose Rizal's "extremely rare and historically important" sculpture will be auctioned
TAGS: art art exhibit Dex Fernandez Dexter Fernandez Garapata mural nolisoli nolisoli.ph painting Taitung taiwan