A TV advertisement for a bath soap has been making rounds on social media because of its touching story about the first Aeta to graduate from the University of the Philippines.
Norman King, who graduated from UP Manila last year, retells the struggles of being an Aeta student in Manila.
Woven within the three-minute commercial directed by Pepe Diokno are King's mom's pieces of advice that resonated throughout his journey to education. Aptly called Pabaon sa Buhay, Safeguard's new commercial tackled the discrimination against the indigenous peoples (IPs) by other light-skinned Filipinos.
Throughout the commercial, viewers can see some Filipinos' reactions, thoughts, and treatment towards the IPs because of their ethnicity. Here are some examples of these behaviors that perpetuate the "othering" of people of certain ethnicity:
Does he even go here?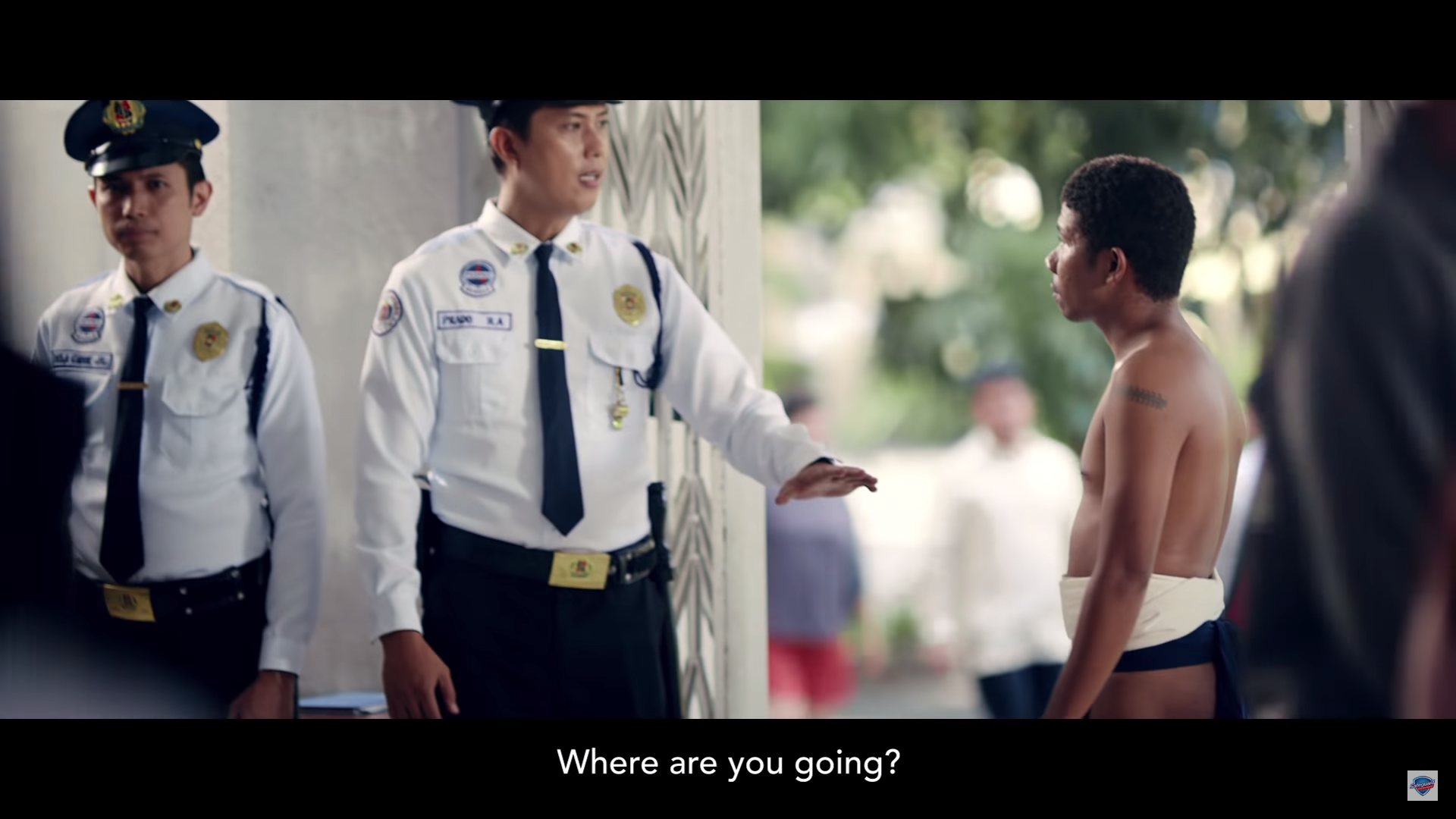 One instance portrayed in the commercial was when a guard stopped Norman as he was walking to enter the university. Because of his ethnic attire, the guard must have assumed that he wasn't actually a student—perhaps the guard thought he was just lost. Norman had to present his student ID to prove he did have business there.
This shows how we always judge people and assign certain fixed ideas or stereotypes to them based on how they look or what they wear. It's a totally normal act, but still something we can change and improve on.
It's rude to point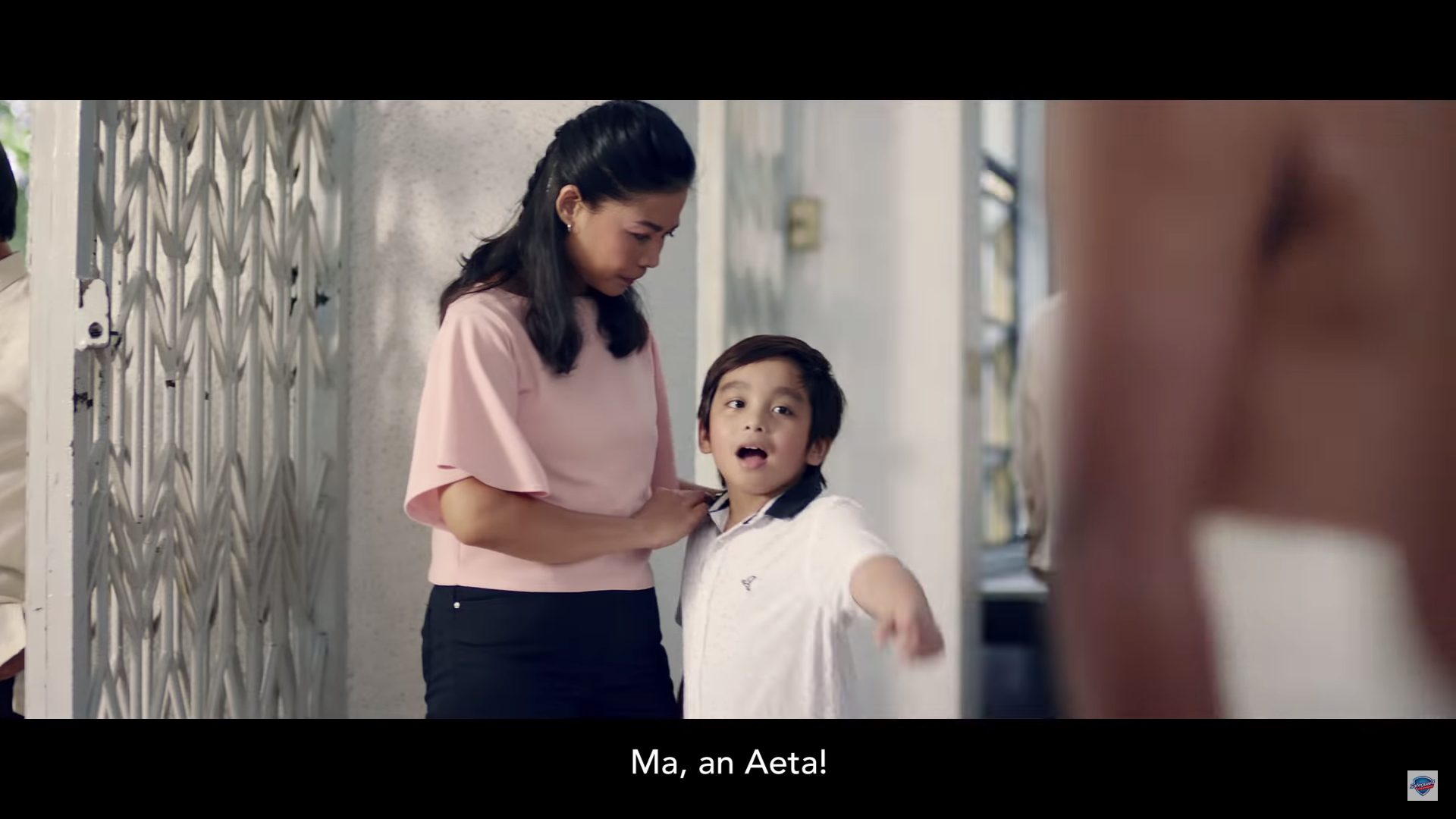 Once inside the campus, Norman is subject to looks by the people around him, particularly of a child who points at Norman and tells his mother, "Ma, an Aeta!" The mother quickly proceeds to tell off her son, saying it's rude to point. But is that the only "rude" act the child should have been called out on?
We try to instill in our children good manners, but it should also come with understanding that there are different types of people and that they're not sights to be pointed at.
Staring speaks louder than words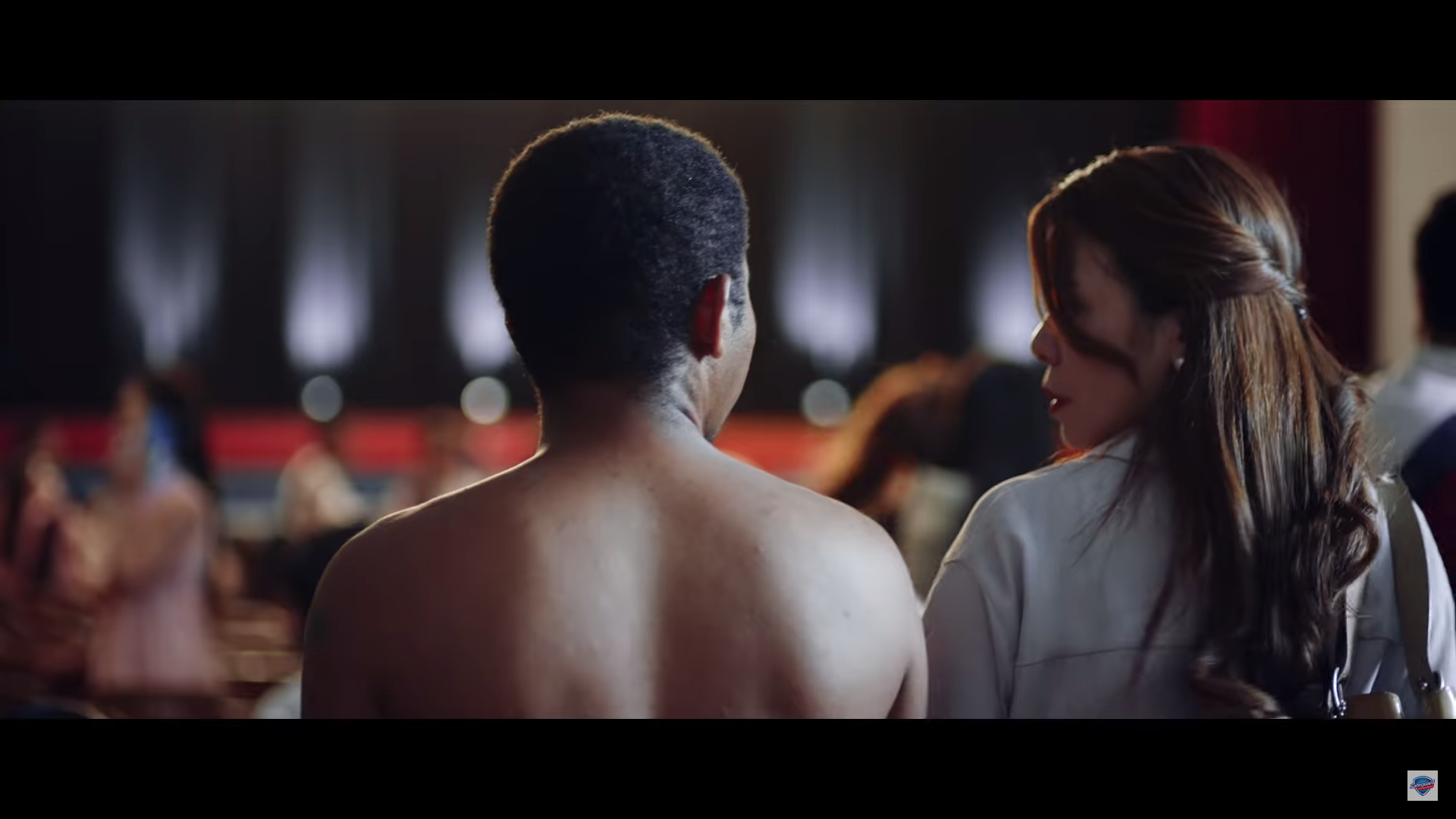 Reenacting a scene during the commencement exercises, Norman was met with condescending stares from spectators. One woman in particular nearly bumped him on the way to the venue, and instead of apologizing or saying "excuse me," the woman gives Norman a head to toe look as if surveying his attire and his purpose at the ceremony.
These characters may not have spoken ill of him but their actions, dismissive as they are, reek of judgment.
Exoticizing indigenous people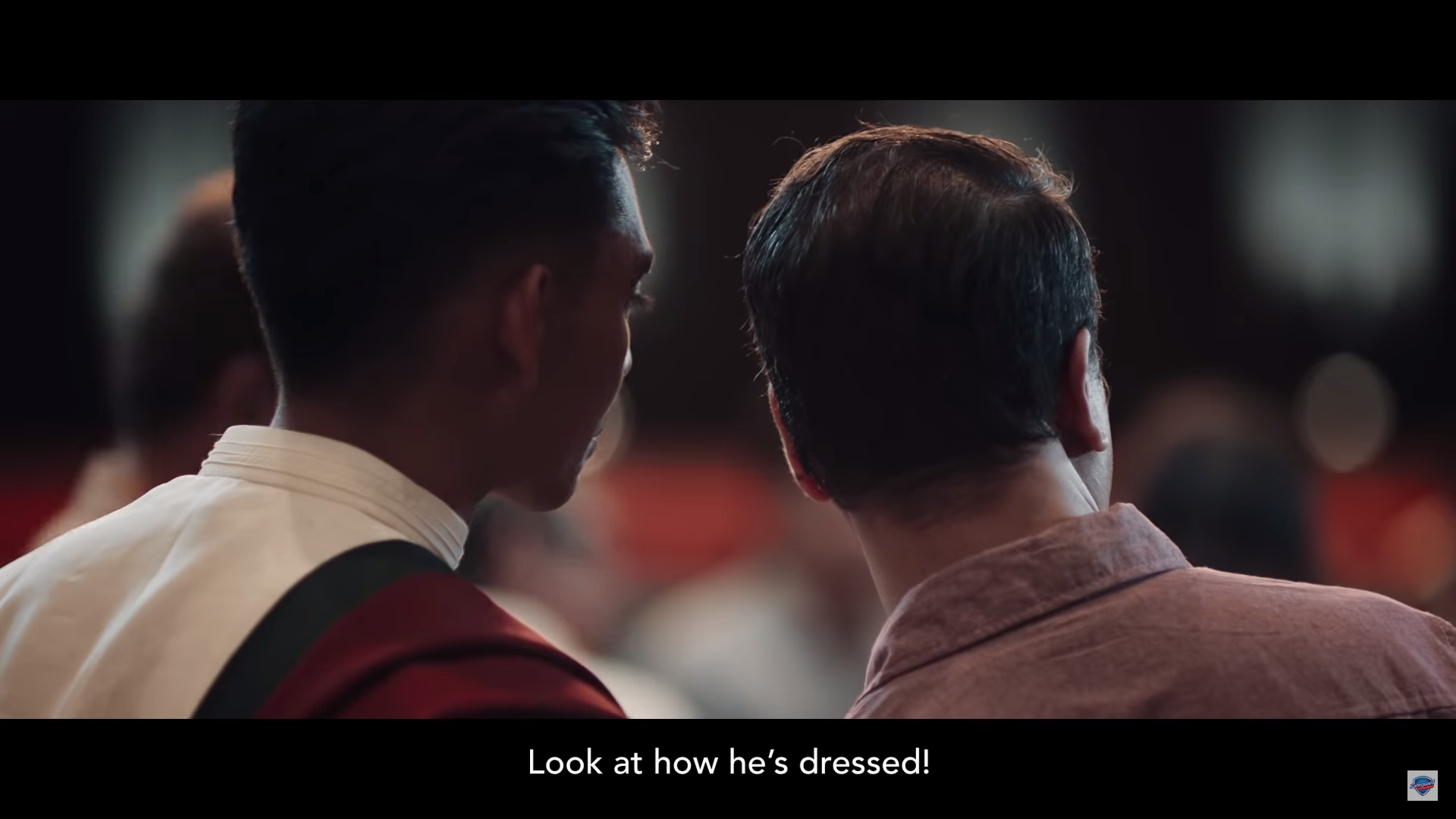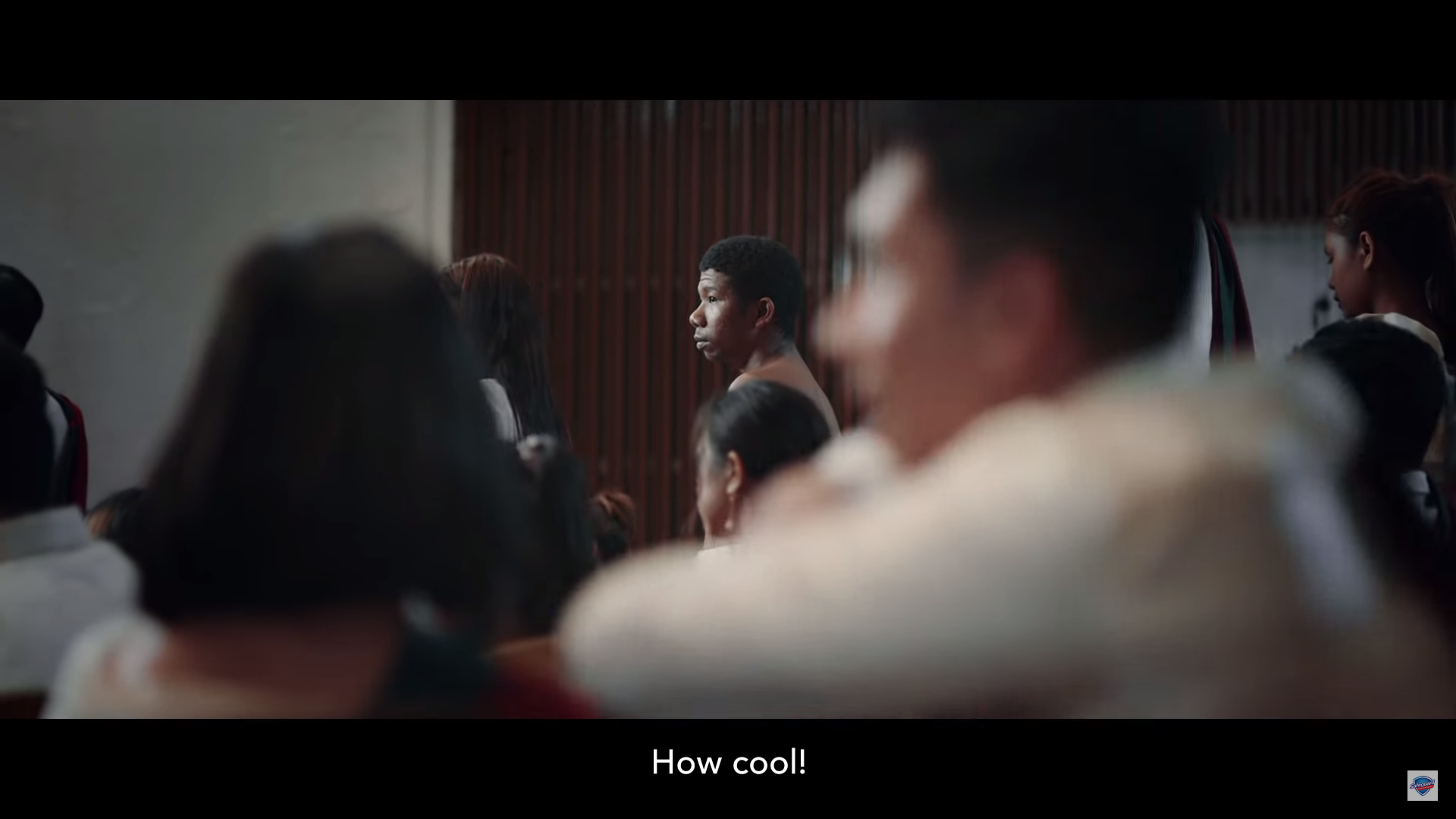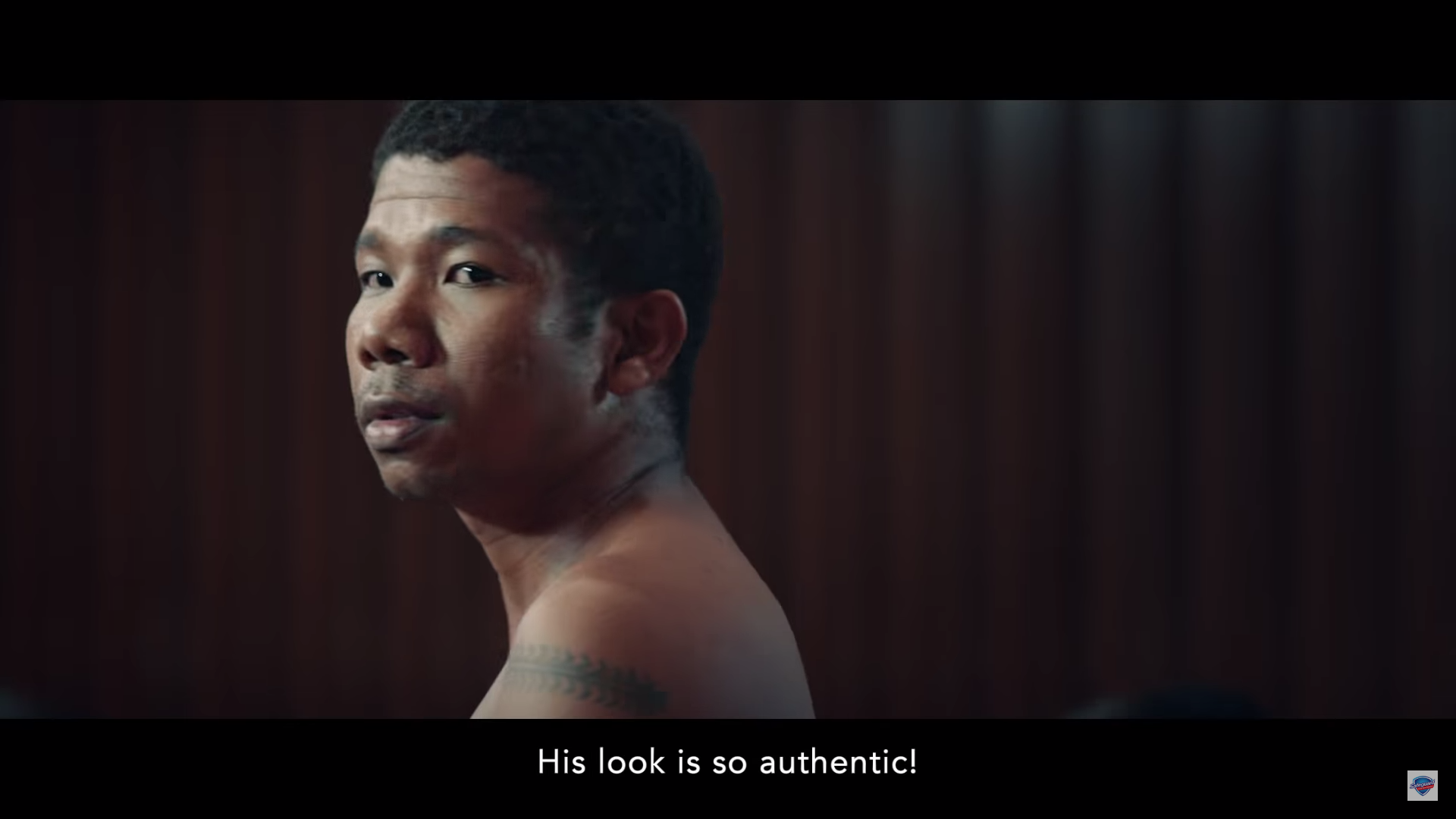 Even Norman's batchmates, despite being more "educated" supposedly, are guilty of looking at him through an exoticized lens. Calling his "look" authentic and cool made the traditional attire sound more like a fashion statement than an expression of culture.
Whether subconscious or not, we cannot deny though that these are attitudes and perceptions that we need to change. Thanks to the touching and inspiring story of Norman King, we're faced with the reality that there really is still a great need for proper representation of all peoples in the country, especially in the media.
Screencaps from Safeguard
Read more:
A play about indigenous peoples of Mindanao takes center stage in NYC
Indigenous Filipino lore inspires Natalya Lagdameo
Handwoven bags that support local craftsmanship
Before you judge, here's what really happened between Whang Od and Manila Fame
How women are at the forefront of Marawi's rehabilitation
So you think you know your local weaves?
Writer: NOLISOLI.PH