LOOK: Jollibee schools museum-goers on proper etiquette
Filipinos' beloved bee takes a break to get cultured at the Ateneo Art Gallery
Jun 28, 2018
While you were waiting for the lines at the National Museum for Natural History to die down, Philippines' favorite bee is busy getting his dose of art and culture at the Ateneo Art Gallery in Quezon City.
The Jollibee mascot toured the galleries admiring the works on display such as Roberto Chabet's "Sky Horizons," Dyolens by Fernando Modesto, and Kidlat Tahimik's 'WW3: The Protracted Kultur War' installation at the Unionbank Plaza of Areté.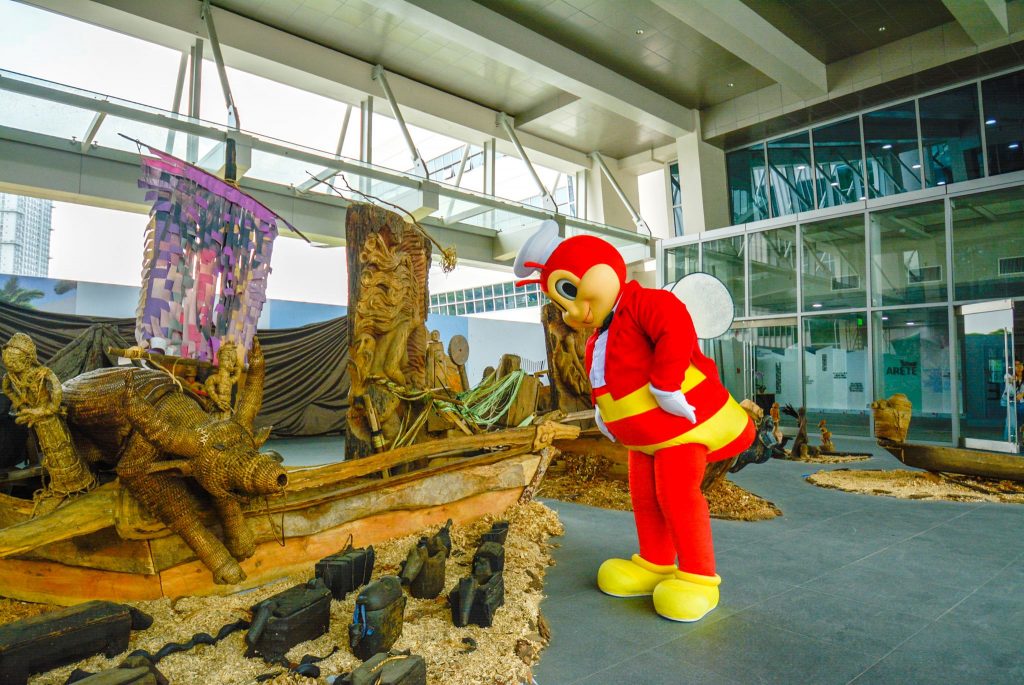 What's more, Jollibee even exhibited exemplary behavior inside its premises, just like a proper museum-goer should. And just in case you need any more reminding about what to do and not to do inside museums, here are some tips from Jollibee.
Log in on the guest list
Deposit bags and food before entering
Ask the curators about the exhibits
Appreciate art without getting in the way of others
Follow museum rules on proximity to art and touching pieces
Discuss art with others
Engage with interactive exhibits
Know more about the proper museum etiquette and other things you can do in museums by subscribing to our Youtube channel.

Photos courtesy of Ateneo Art Gallery Facebook Page
Read more:
Ateneo Art Gallery is hosting a pop-up shop with local lifestyle brands
National Museum of Natural History opens 3 new exhibition galleries
The most IG-worthy spots in the new National Museum of Natural History
TAGS: Arete art ateneo art gallery filipino art Jollibee museum Museum etiquette