Last Jul. 30, a great Filipino writer died. To say that Carmen Guerrero Nakpil was unlike any writer is not only cliché but a gross understatement. Few others can lay claim to the kind of career that Nakpil had. An essayist, journalist, novelist, historian, and public servant, she wrote about her life and her womanhood in a time when that wasn't in fashion. Even fewer can claim to bear the same kind of pedigree. A daughter from a long line of artists (and, at one point, married to a descendant of Jose Rizal's sister), she brought to the writing scene a unique kind of saucy delicadeza.
An immensely witty writer, she was the one to describe Philippine history as "300 years in the convent and 50 years in Hollywood." Even as she influenced much of the women writers of the Philippines, she herself would say, "writing is not magic. It is just a grind, and you do it or you don't. It's an arbitrary preference. Nothing to crow about."
To remember the great Filipino writer, here's a list (in no particular order) of her best works.
Where's the Patis?

"Where's the Patis?" narrated by her daughter, Gemma Cruz-Araneta
The connection between our national identity and our food has long fascinated a lot of Filipino writers. Nick Joaquin, for example, devoted a chapter in his book Culture and History to talk about how halo-halo represents the Filipino. In her most famous essay, Carmen Guerrero Nakpil gives her say on the matter and, 50 years later, it's still considered as the final word on the subject.
"A Filipino may denationalize himself but not his stomach…[He] may travel… and lose the savor of home and forget his identity. But he remains—gastronomically, at least—always a Filipino. For, if in no other way, the Filipino loves his country with his stomach," she writes.
Here at Nolisoli, we can only agree.
Woman Enough and Other Essays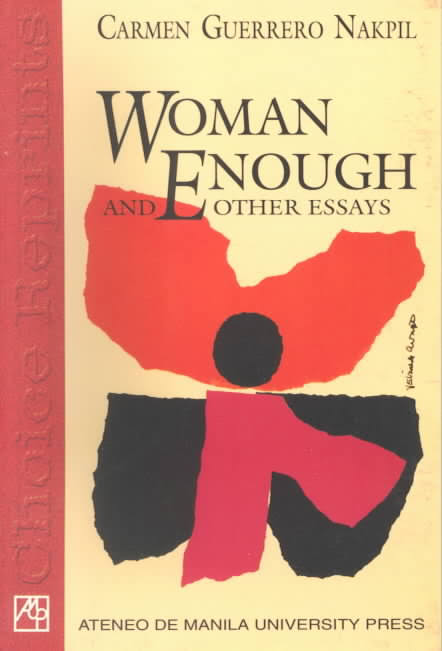 Woman Enough is a collection of essays from Nakpil's 1950s to '60s stint as a daily columnist at The Manila Chronicle. Fresh from World War II, Nakpil wrote witty essays about politics and lifestyle using her femininity in an almost brazen way. Woman Enough catches the writer in her prime. Its only sin is being too short, clocking in at only 22 pages.
The Rice Conspiracy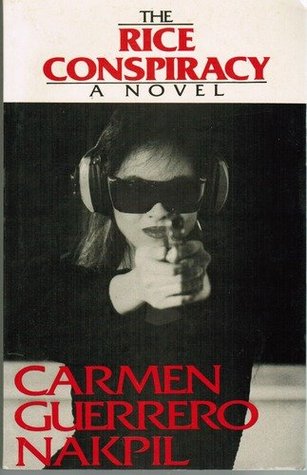 While Nakpil is known for her journalism and memoirs, she also garnered considerable acclaim for this 1990 novel. Though admittedly an outlier in her oeuvre, don't sleep on this great conspiracy thriller.
Myself, Elsewhere, Legends & Adventures, and Exeunt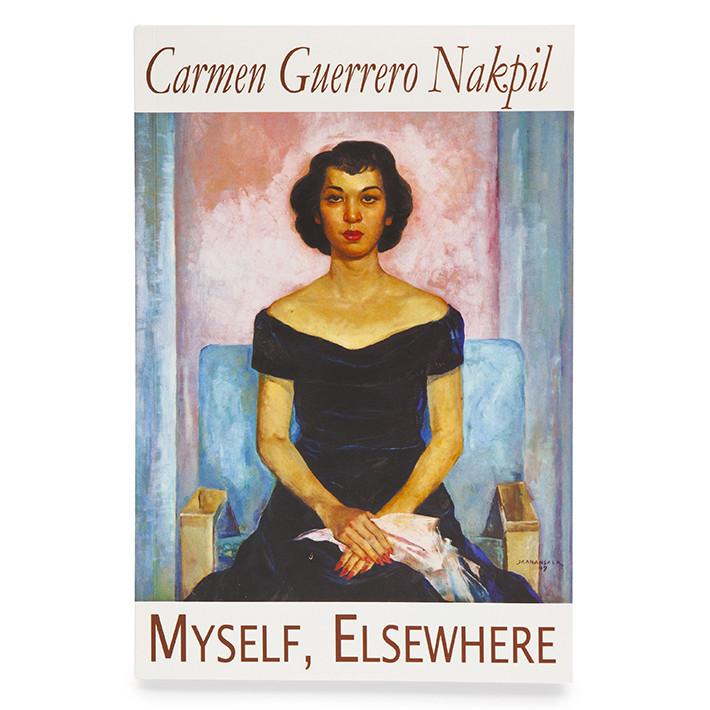 Yes, I admit that this entry is a bit of a cheat, but there's no way you can cap off a Carmen Guerrero Nakpil list without her autobiographical trilogy. Published from 2006 to 2009, Nakpil looks back on her life and old Manila in heartbreaking detail. Reading the trilogy as a millennial reader, I find myself mourning her losses with her.
"We woke up one morning and the world was standing on its head," she writes of the second world war, which was an especially traumatic time for her—she had witnessed her first husband being tortured by Japanese soldiers before he was led out to be killed. "Indeed, Filipinos who are now in their middle years are inclined to regard the period of the Pacific War and the equally abrasive years that followed the return of the Americans as the most important watershed of their lives. The degree of social disorganization—perhaps reorganization is a better word—and of personal dislocation was such that we still have not tired of reminding ourselves of what we owe—in a complimentary as well as a pejorative sense—to the war."
Oh, and by the way? The dust jacket cover on Myself, Elsewhere was painted by no other than Vicente Manansala himself.
Featured photo courtesy of Amazon.
Get more stories like this by subscribing to our newsletter here.
Read more:
Solidaridad keeps Philippine literature alive
Film and theater legend Bernardo Bernardo dies at 73
Writer: ZOFIYA ACOSTA