This app lets you read more than 50 alamat or legends
Familiarize yourself with the alternative origin stories of things again
Sep 7, 2018
I remember the alamat or legend that traumatized me as a child: Ang Alamat ng Pinya. It tells the tale of a pre-pubescent girl named Pinang who turned into a pineapple after her mother wished Pinang would grow lots of eyes (the girl didn't know where to look for the basic household items).
Alamats, which are usually taught in grade school, are digestible stories of the origins of anything under the sun—fruits, flowers, animals, mountains, etc.—embedded with lessons on good morals and right conduct. Centuries ago, in the Philippines, they're passed from one generation to another verbally.
Normally now, though, alamats are compiled in grade school textbooks or thin storybooks available in bookstores. But wielding the technological advances we have, there's now an app dedicated to being a repository of Filipino legends. It's called Filipino Alamat.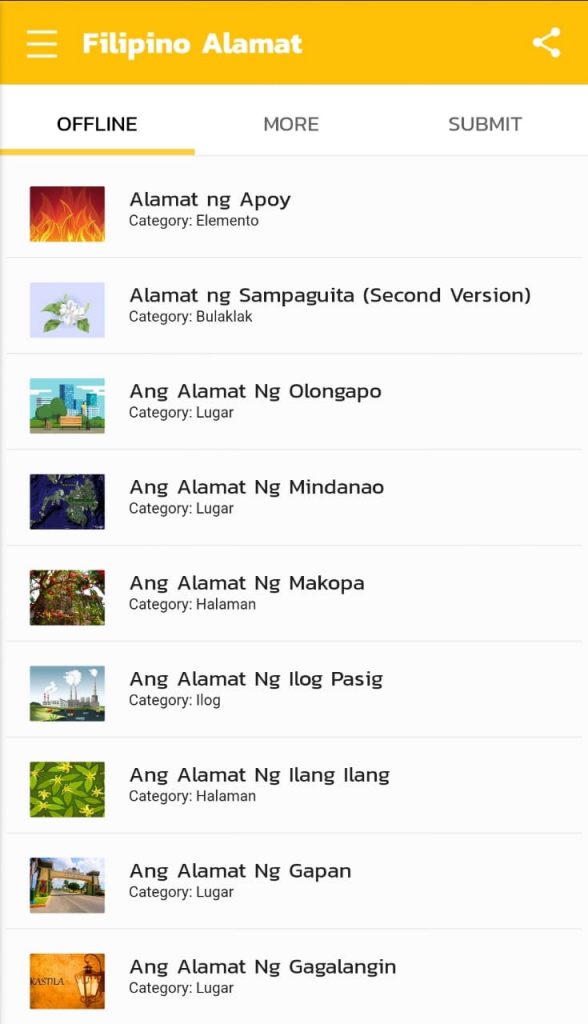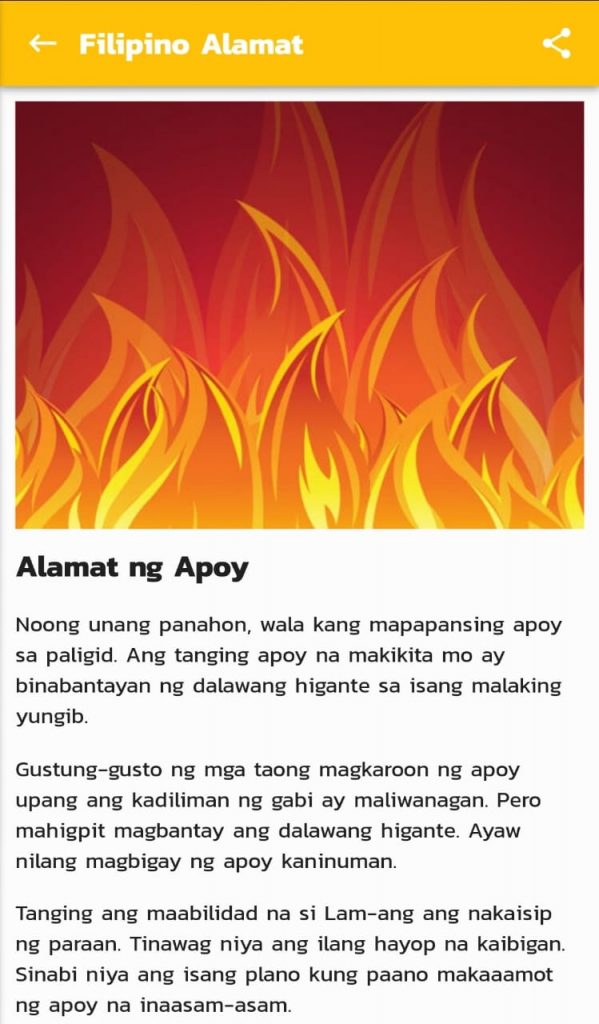 Right now, the simple app stores 70 stories perfect as bedtime stories for the kids. It's also useful for when they have school projects about folklore or for when you want to be nostalgic while taking a dump. It's also open to those who want to submit new stories, in case you remember a grim story your grandmother told you when you didn't want to take that afternoon nap.
As of writing, Filipino Alamat is only available on Google Play
Featured image courtesy of Filipino Alamat promotional video on YouTube
Get more stories like this by subscribing to our weekly newsletter here.
Read more:
Hero or Murderer? The facts behind the epic series Bagani
Feminist artist Nikki Luna wrote a children's book about gender empowerment
This online bookstore is filling the gap in the Filipiniana market
TAGS: children's story books Filipino Alamat app folklores