Scrolling through Facebook this fateful Friday, I came by the teaser for Enrique Gil and Liza Soberano's latest "fantaserye." Bagani promises to be epic and (I'm guessing) stretched too thin should it gain popularity and success.
Being the mythological and folklore geek that I am, my initial reaction was to check up on the facts behind this eye-catching primetime television series. Here are my findings.
What is a Bagani?
According to this book titled Origins, Ancestry and Alliance: Explorations in Austronesian Ethnography edited by James J. Fox and Clifford Sather, Bagani was the title for warrior chiefs in a number of tribes from the Visayas. The three tribes that had the most recordings of appointing a Bagani were the Mandaya, Manobo, and Mansaka. These tribes, especially the Mayo Bay Mandaya were known warrior tribes. They regularly participated in the act of hunting and raiding other villages.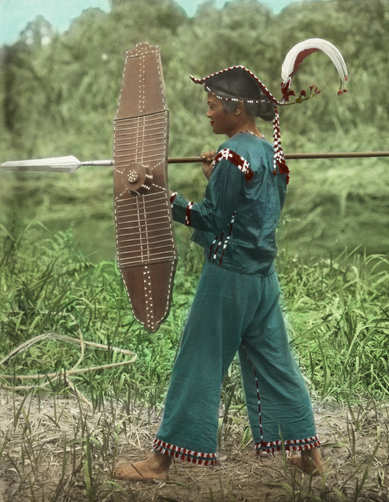 What does a Bagani look like?
A Bagani is distinguished from his tribesmen through clothing. They are known to wear embroidered tight-fitting two-piece suits made of woven abaca. These suits usually came in dark red, maroon, or black colors. Such manly, much wow.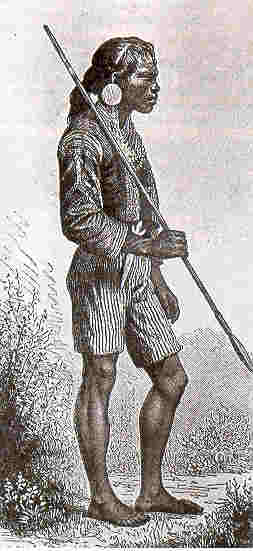 How do you become a Bagani?
To become a Bagani, there were certain requirements that you had to meet. Very gory requirements.
First, you had to be the son of another Bagani. (Yes. Only male children.) Seeing as you're to be the leader of an entire tribe of violent warriors, you also needed to have fortitude, valour, and impressive physical strength. Charisma was also a must, enough to earn the respect of your people.
You also have to have killed a certain number of people. Each tribe had their respective quotas. For the Manobos, it was at least five lives. For the Mayo Bay Mandayas, it should be at least 10 to 12. For the Mansakas, the magic number is 30. Fun.
Maybe we will get to see some heads rolling in Gil's action-packed, epic-serye, after all.  
Photos courtesy of Entertainment.ABS-CBN.com, MandayanBlood.Blogspot.com, and Filipiknow.net
Read more:
Series to binge watch this weekend (that isn't Game of Thrones)
Watching your favorite TV series has some health benefits
Here are the most common first Netflix binges in the Philippines
Writer: ANTHEA REYES