The frenzy surrounding the UltraLotto 6/58 jackpot is real as ever. After no winner was announced for the Sunday draw, the prize has ballooned from P954,503,164.00 to a whopping P1 billion, the highest in the history of Philippine Charity Sweepstakes Office (PCSO). (The previous record was set at P741 million for the Grand Lotto 6/55 game in November 2010, wherein the lone winner was a 60-year-old balikbayan from Zambales.)
All over the country, hopefuls are lining up in lottery outlets for a chance to take home the prize, all for themselves or to share with other bettors.
PCSO General Manager Alexander Balutan talking to Inquirer.net said that "While the jackpot grows bigger, our UltraLotto sales are also growing. It is a big help to our charity fund."
How it works
The growing bounty has inspired old and first-time bettors alike to take their chances on the game which draws six digits from a pool of 58 numbers, with each ticket costing P24.
According to the PSCO website, "The winning number combination can be in any order. Prizes shall also be given to those who have three, four or five out of the six 6/58 winning numbers drawn."
Lotto outlet sa PRC, Makati Mahaba na ang pila dahil sa malaking premyo | @ricksmile18 pic.twitter.com/jIbmLzl9jL

— RadyoInquirer990AM (@dzIQ990) October 9, 2018
While there was no jackpot winner for last Sunday's 6/58 draw yielded no jackpot winner, those who got 3 to 5 digits out of 6 will split a corresponding amount to themselves based on the PCSO payout chart.
More chances of winning?
Now, if you're thinking—as with all the curious billionaire-wannabes out there—that the key to winning the jackpot is to bet on ALL possible number combinations, which is rational, based on our elementary probability statistics, this Reddit thread argued otherwise.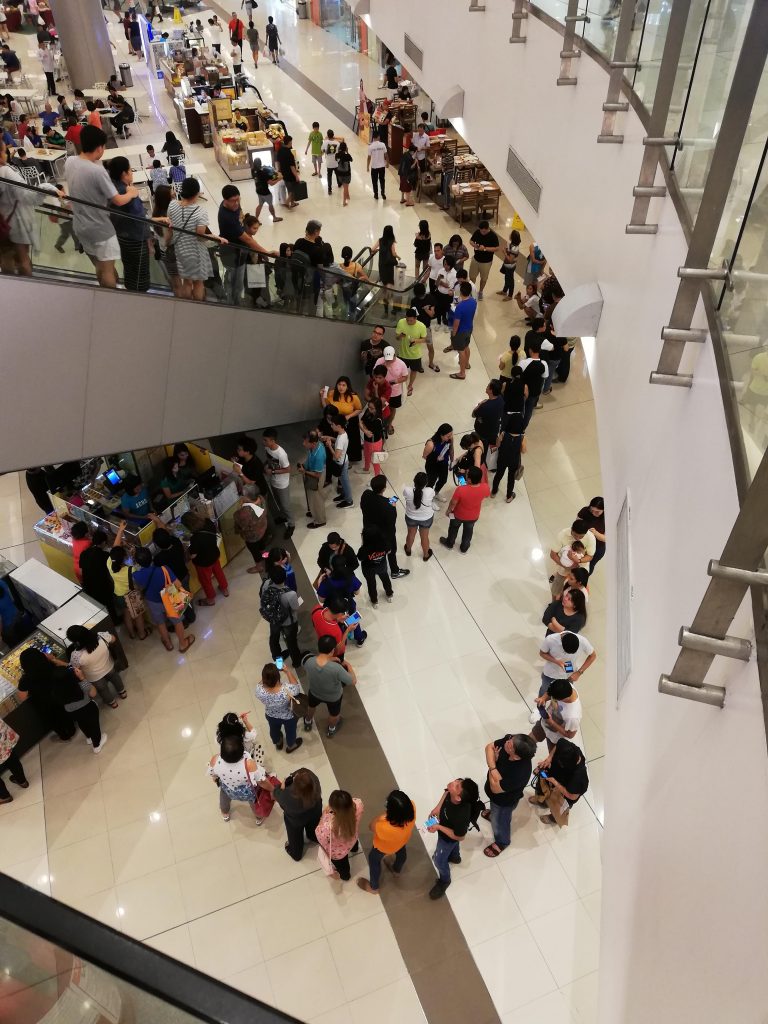 "What if I bet on all the possible combinations in Ultra Lotto 6/58?"
User NotAikoYumi explained that even though this is a sure way to win, it is not the most practical.
***Warning: Math formula and calculations ahead***
Using the formula nCr = n! / (r!(n-r)!) 
n = number of possible choices per entry: 6
r = number of entries: 58
58C6 (Pick 6 from 58)
or 58!/(6!(58-6)!) = 40,475,350 combinations.
With each ticket priced at P24, betting on all the possible combinations will cost you P971,408,592. 
But even if you are to win the P1B bounty, as the Redditor pointed out, "the government will get 20% of the prize due to TRAIN Law, so you will only get 80% of the jackpot." That's roughly P800 million. A P171 million loss.
"It's not a wise decision… for now. If the pot reaches 1.214 billion, then you can break even, above that and it becomes profitable, but I still won't consider that a good decision," NotAikoYumi continued.
This is still not considering the possibility that you will split the jackpot with someone or with a group of people since it is a parimutuel game where prizes are divided equally among the number of winners. This further decreases your chances of breaking even.
More work than win
And even if you can afford to pull it off on the financial front, there are still other logistical constraints that you will have to wrestle with.
The thread goes on to explain how much work it will take both for the bettor, the outlet and the teller, and the system itself.
"The tickets will use10 million km of thermal paper to print it. You will carry those tickets amassing 5,000 kg or 5.059 metric tons, sort those tickets, and organize them to pinpoint the winning ticket.
"And now, we come to the dooziest part in all of this. Entering those 10,118,840 tickets (4 combinations per ticket) at 25 sec per ticket (accuracy of tickets guaranteed), It will take 2,928 days [for a single teller in an outlet] to do so," said the user.
The Redditor who was later revealed as a 3rd year BS Secondary Education Major in Mathematics student, summed up his post by listing down all the things one will need to pull this scheme off: P980 million, at most 6,400 people, lots of time, and "a meticulous, organized and delusional mind to win the lotto by betting on all combinations."
Is the P1B jackpot really worth all this trouble?
Header photo courtesy of Grig Montegrande for Inquirer.net
Get more stories like this by subscribing to our weekly newsletter here.
Read more:
If you really want to save money, stop spending on these 3 things
We found the Japanese art of saving money
How much money are we losing every day because of traffic?
Writer: CHRISTIAN SAN JOSE