It has been more than a year since black flags were raised in Marawi. The five-month armed conflict left the city in a bloodbath, taking thousands of lives and forcing hundreds of thousands to flee. The terror that struck Marawi during that period is still evident in the city's remaining structures today; but more so in the survivors, particularly children, who continue to struggle with lifelong scars.
There have been numerous accounts by survivors and soldiers about what happened during this frightening phase. As we watched the horror unfold before our television screens, we may have also thought to ourselves that we may not truly understand the fear and pains that they've encountered. However, let's not also forget stories of resiliency and hope amidst the war, and this initiative hopes to spotlight this.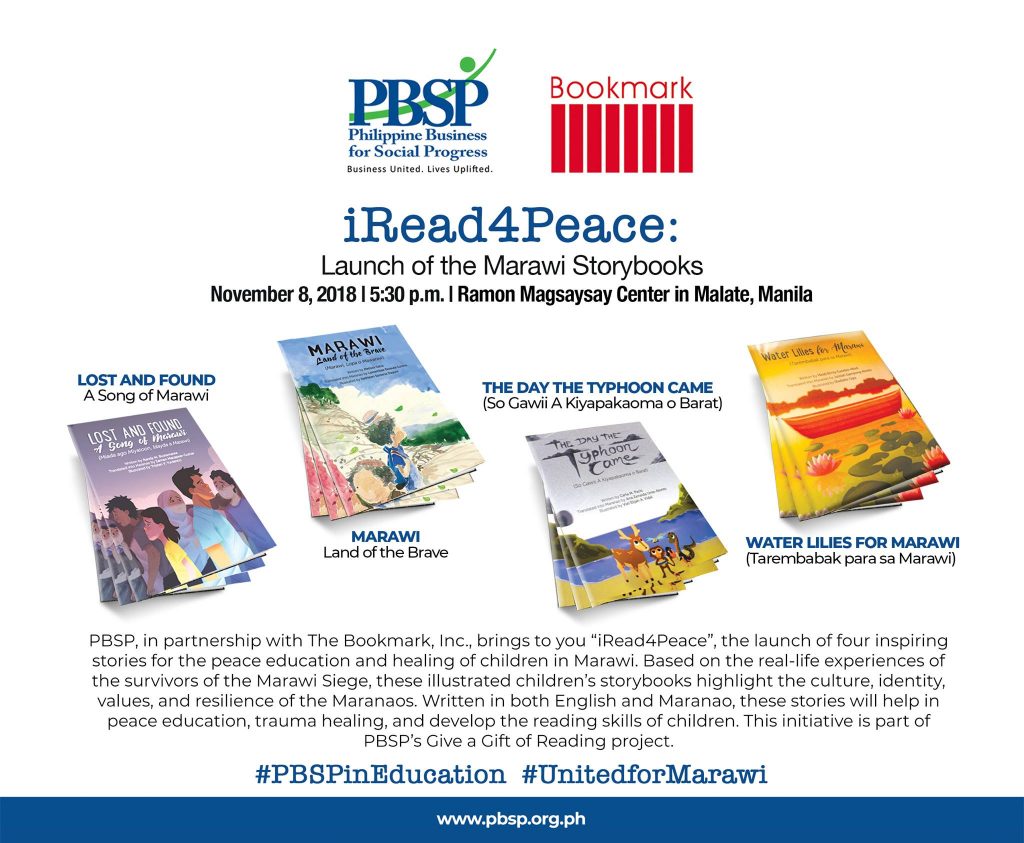 The iRead4Peace initiative, a project spearheaded by the Philippine Business for Social Progress (PBSP) together with The Bookmark, Inc., showcases four children's books on the culture, values, and experiences of the Maranaos under the siege. Written in both English and Maranao, the storybooks, although fictional, were based on real-life narratives of the survivors.
After a thorough review and consultation process by the academe, religious leaders, psychologists, the books will serve as a tool for peace education and trauma healing among displaced children. Every Maranao child will receive a copy of the books.
"Through these storybooks, we hope to not only build a culture of reading but also help these young survivors rebuild their lives. Moreover, we aim to use these to shape the continuing dialogue on peace and development in Mindanao," said Reynaldo Antonio Laguda, PBSP Executive Director.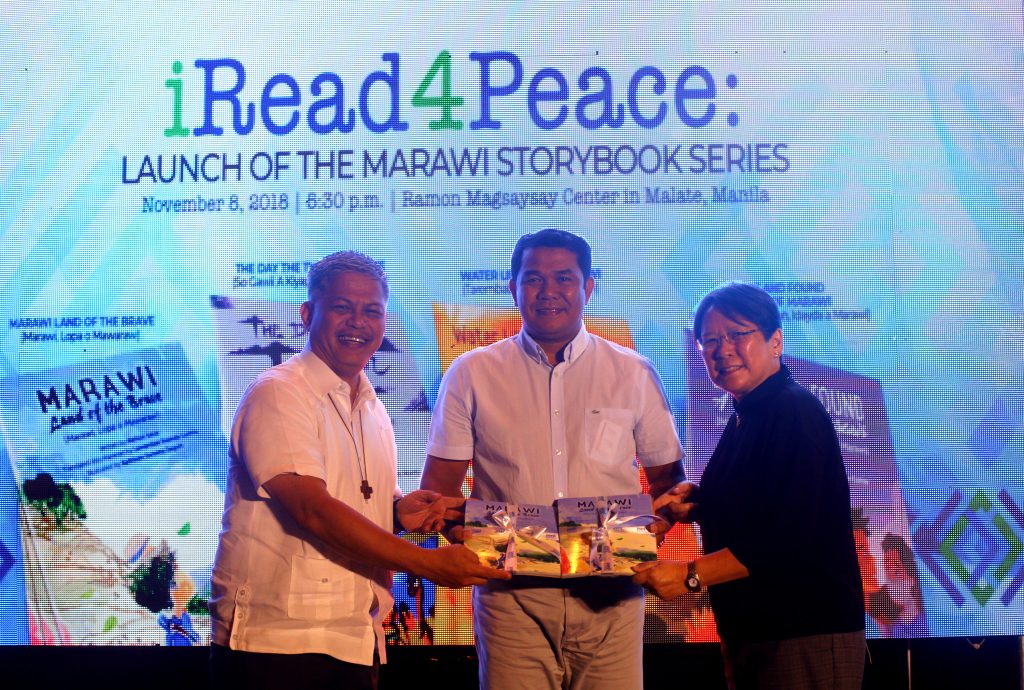 Under PBSP's program, you can also sponsor a set of books worth P400 to be given to a child. Learn more on how you can help here. Without further ado, here's a quick run-through of each storybook.
Lost and Found, A Song of Marawi
This story comes in the form of a narrative poem as told by two perspectives: a six year-old child stuck with her pregnant mother in Marawi and a man who is looking for a way to save his ailing father in Marawi. The convergence of their tales highlights the importance of family and how powerful the kindness of strangers play in times of conflict.
Marawi, Land of the Brave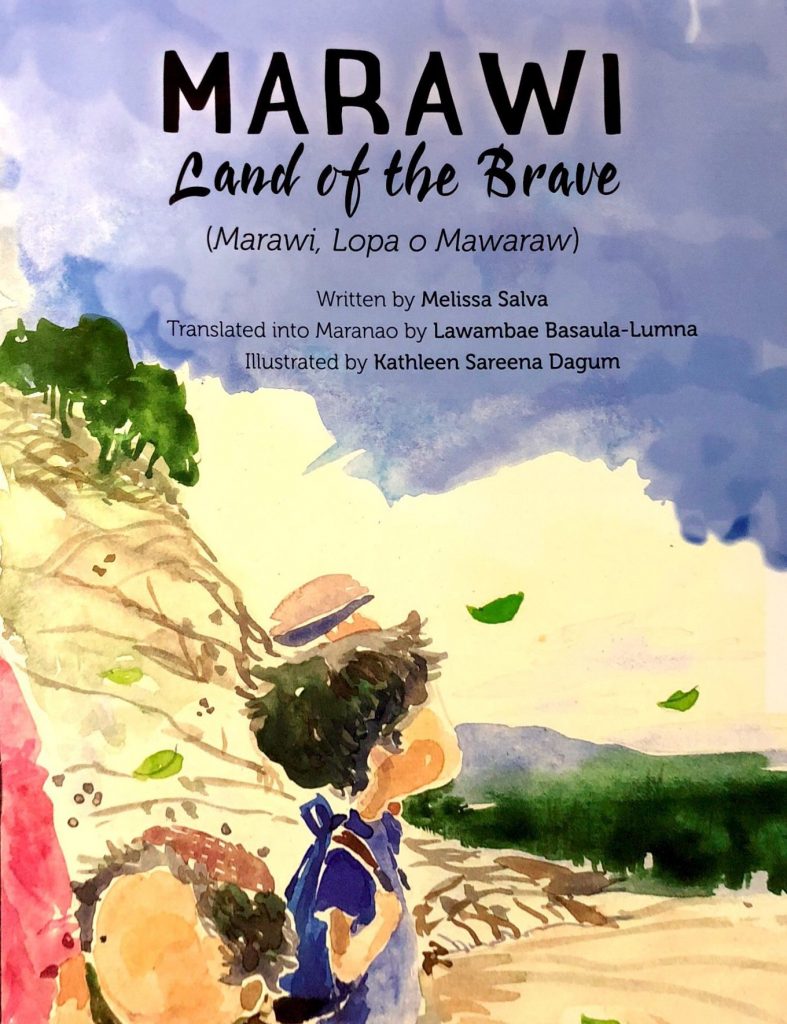 This story tells the tale of two brothers and their strong connection to Marawi and Lake Lanao. Hoping to instill the values of resilience, this story was inspired by accounts of fourth to sixth grade evacuees in Marawi who, despite the tragedy, look forward to a life where they can still be professionals.
Water Lilies for Marawi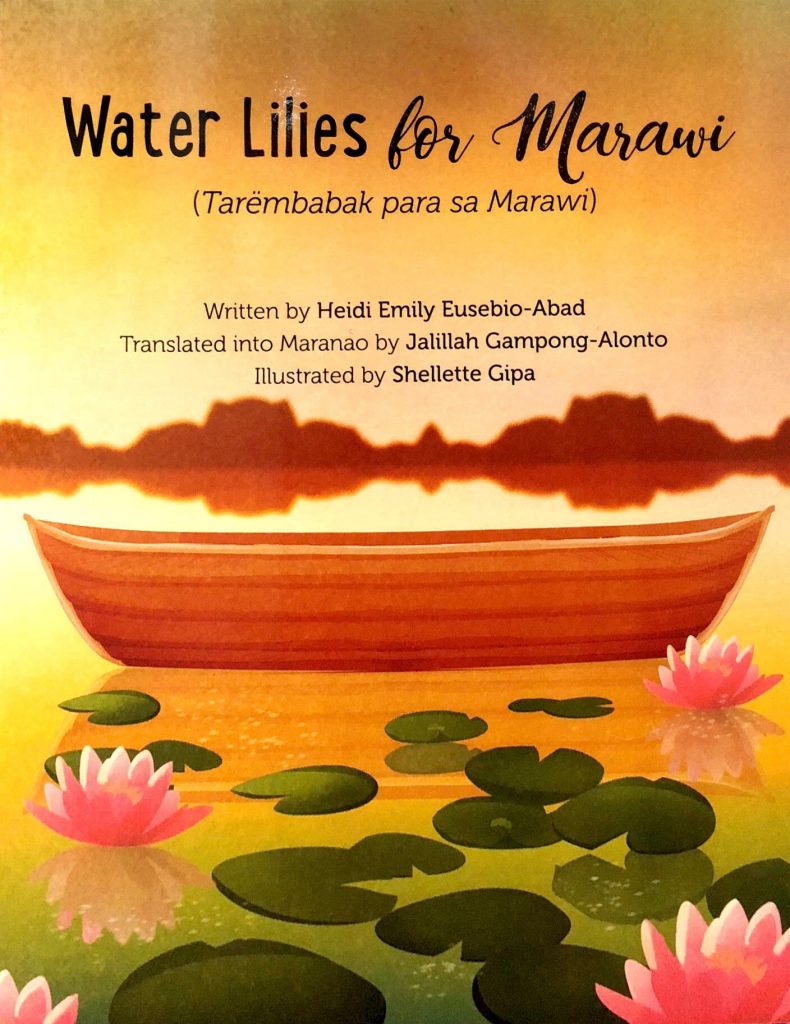 This is a story of friendship among three Muslim and Christian children who were struck with the Marawi conflict. The story of these children highlights the importance of understanding amid cultural and religious differences.
The Day the Typhoon Came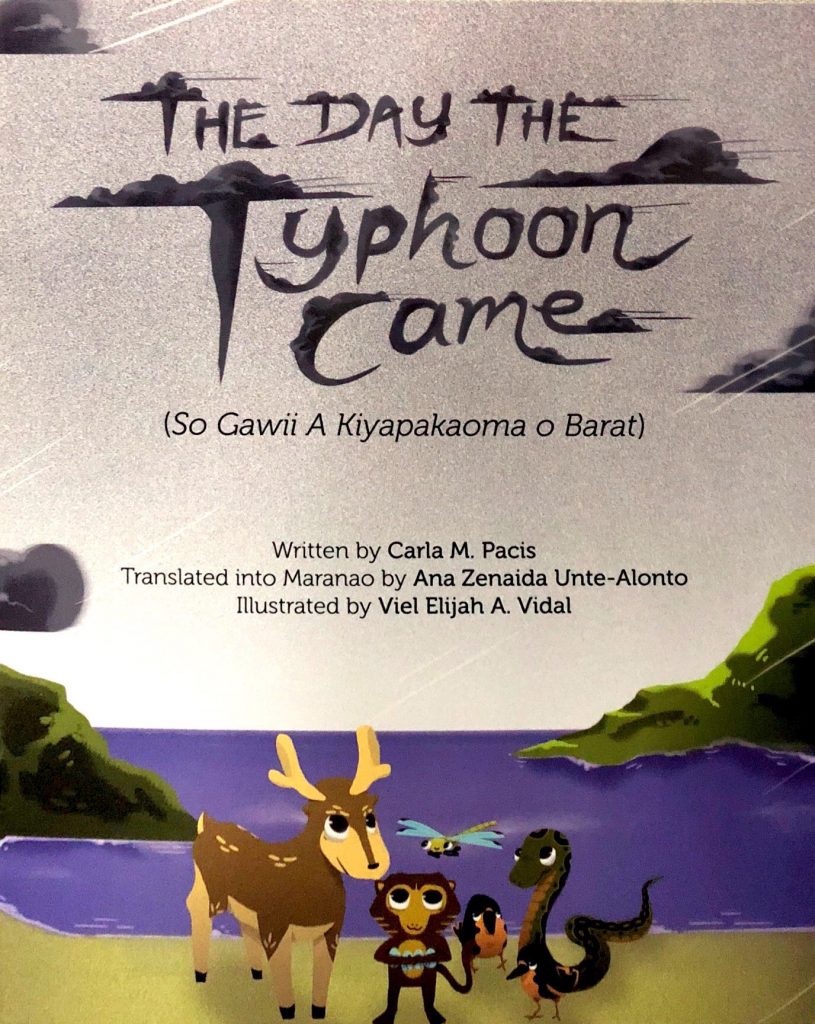 In this story, the typhoon, used as a symbol for the siege, has stirred trouble for the animals yet they still found a way to protect each other from the storm. This story draws its inspiration from Muslims covering up and defending their Christian friends from the terrorists. The use of different animals as the subject of the story reflects diversity.
Read more:
How women are at the forefront of Marawi's rehabilitation
What we don't see: Marawi refugees coping with displacement
If you really love books, follow this book fair etiquette
Read more by Jill Chua:
How ready is DepEd to introduce foreign language classes?