The country's most controversial drug war raises a lot of questions about injustice but the events that transpire during a 'tokhang' still remains a mystery to most of us. Sa Digma ng Halimaw is a documentary play organized by Tanghalang Mulong Sandoval that aims to shed light on the extrajudicial killings happening in a lot of communities today. It also acts as a social critique to the bloodshed of thousands of Filipinos who weren't given a fair trial. The killings are guised as 'police operations.'  
The play follows a series of monologues that are based from actual narratives of the families of drug war victims. A number of eight transcripts were restructured to create the script of the play. It tells the stories of the following: "four mothers of slain sons, a daughter whose parents were both killed on the same day, two survivors, and a social worker."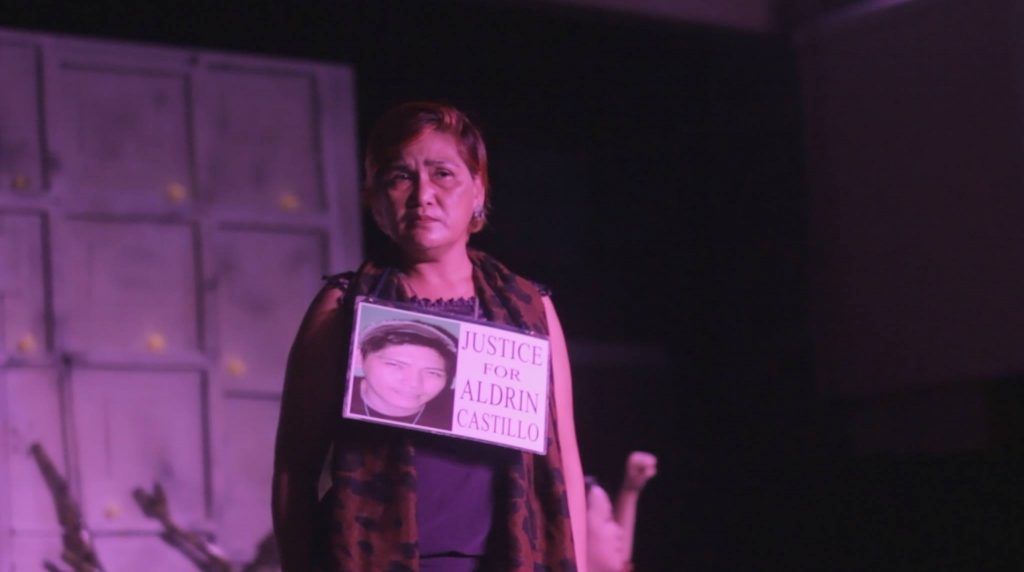 "Tanghalang Mulong Sandoval is also involving the sources themselves in the process of the production and in the actual show. For the group, it is important that the audience sees the faces behind the monologues, at least some of them," said the production's organizers.
Sa Digma ng Halimaw has already begun its run last Nov. 23. It is scheduled to run across several urban poor communities in and out of the metro this December. Director Edwin Quinsayas expresses that the setting's main objective is to inspire those situated in the communities to speak up. Only then can it trigger a mass movement against this barbaric crusade.
Sa Digma ng Halimaw will also run in different universities in 2019. The next show will take place in a community in Montalban, Rizal from Dec. 11 to 12. Shows in the communities are free of charge.
For more information, visit Sa Digma ng Halimaw's Facebook page here.
Header image courtesy of Sa Digma ng Halimaw, isang dokyu teatro.
Read more:
This Instagram account documents Duterte's drug war
Ayala Alabang is now a "drug-cleared" barangay
Duterte's war on drugs was always going to be against the poor
Read more by Jill Chua:
Our country's corals aren't 'living coral'
Filipino will no longer be a required university subject
Writer: JILL CHUA